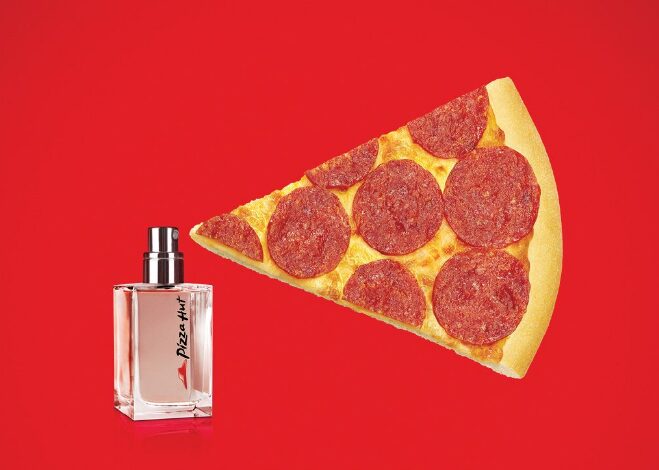 Uncategorized
32 Irresistible Print Ads That Will Leave You Mesmerized Possibly Forever
Creativity Meets Reality! Watch How Ideas Turn Things Their Way And Influence People To Stand Up For A Change In Their Lives. Its Time To Experience The Truth In Everyday  Products In A Way You've Never Experience Before
1. World Tobacco Day Campaign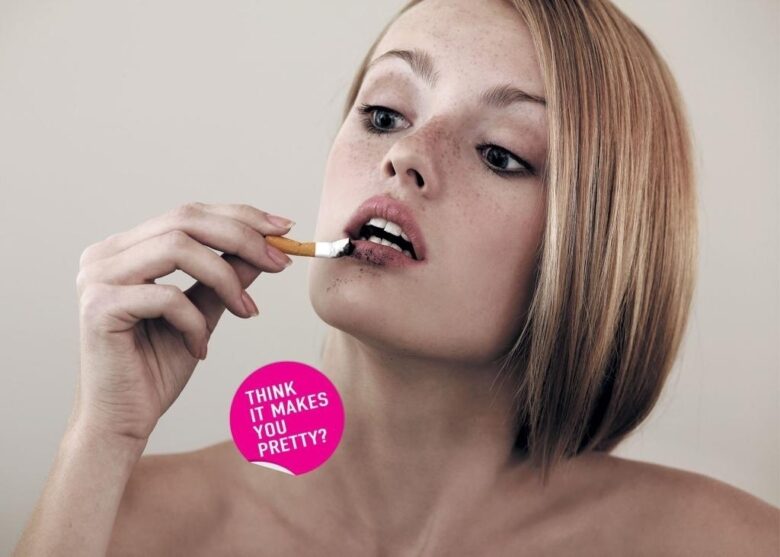 Moscow ad agency
A drive taken up to create an awareness among people that smoking does not make you look pretty.
2. Moms Demand Action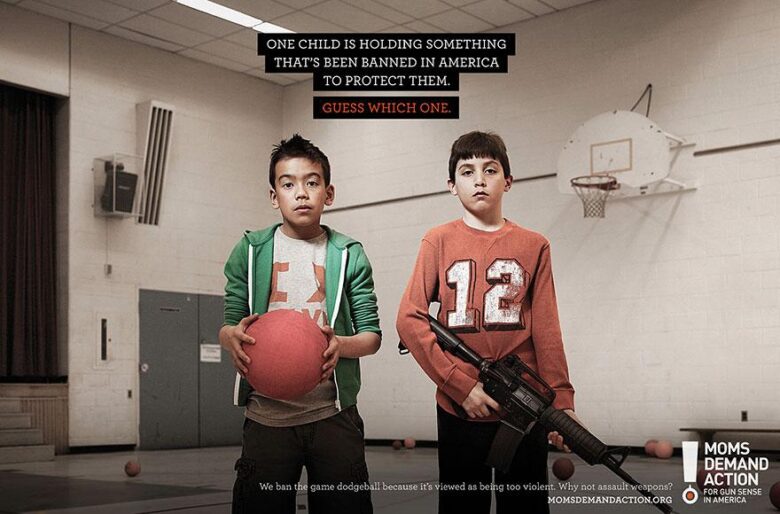 Advertising Agency: Grey, Toronto, Canada
Moms Demand Action as one child Is holding something that's banned in America to protect them. A powerful ad protesting against the horrifying tradition of gun violence that prevails in America and the irony that the laws against it are so weak. We can ban dodgeball because its violent but not guns!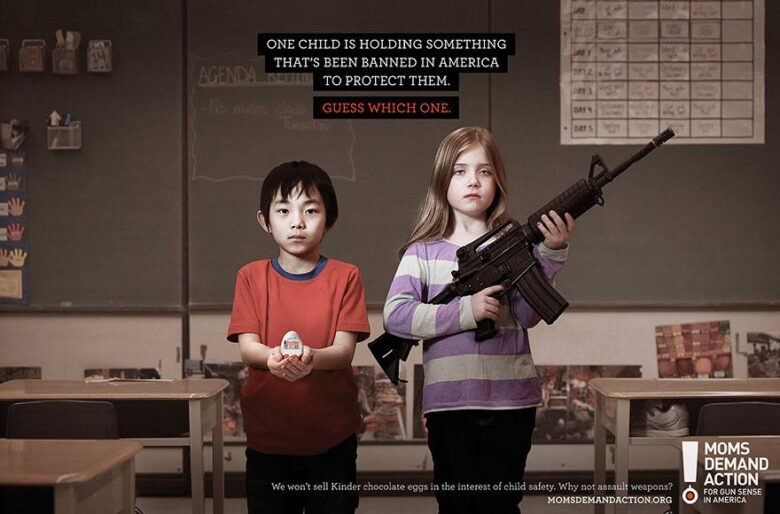 We ban Kinder chocolate eggs for child safety but using assault weapons is completely fine?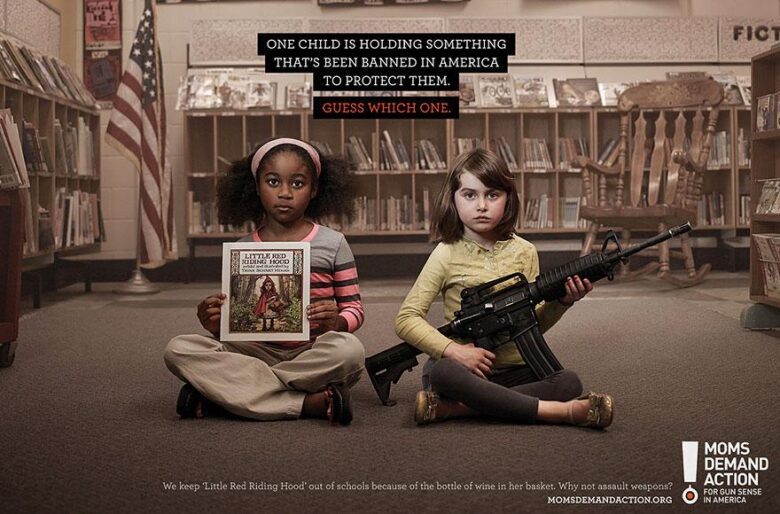 We keep Little Red Riding Hood out of schools because of a wine bottle, but we allow children to carry guns!
3. 'Be a Volunteer' – Crisis Relief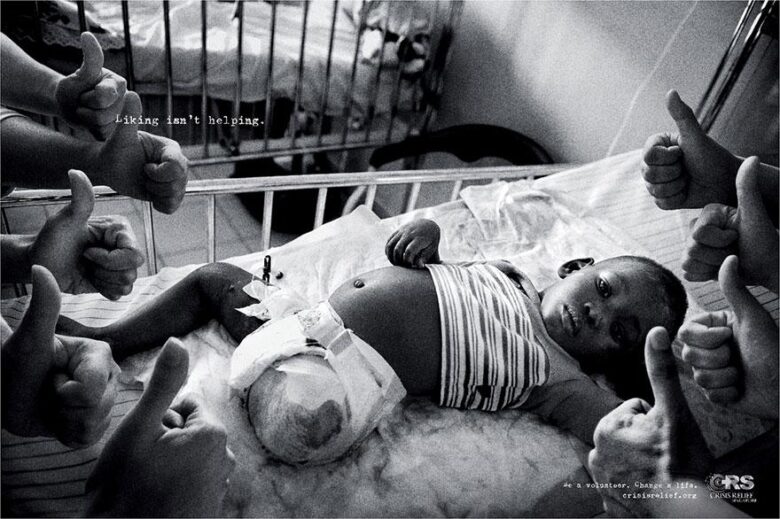 Advertising Agency: Publicis, Singapore
Because just liking a picture on a social networking site showing a traumatized and sick child doesn't help them at all.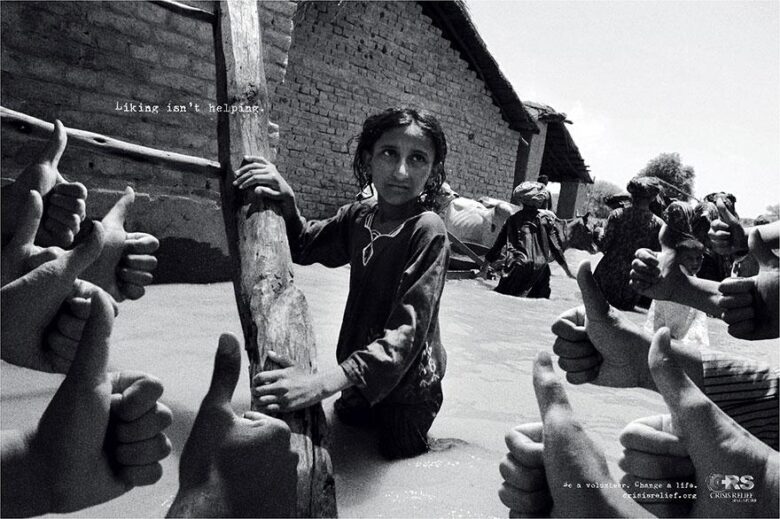 Don't follow the crowd, stand out and help them. The don't need your sympathy, they need help.
4. 'Stop The Violence!' – Ecovia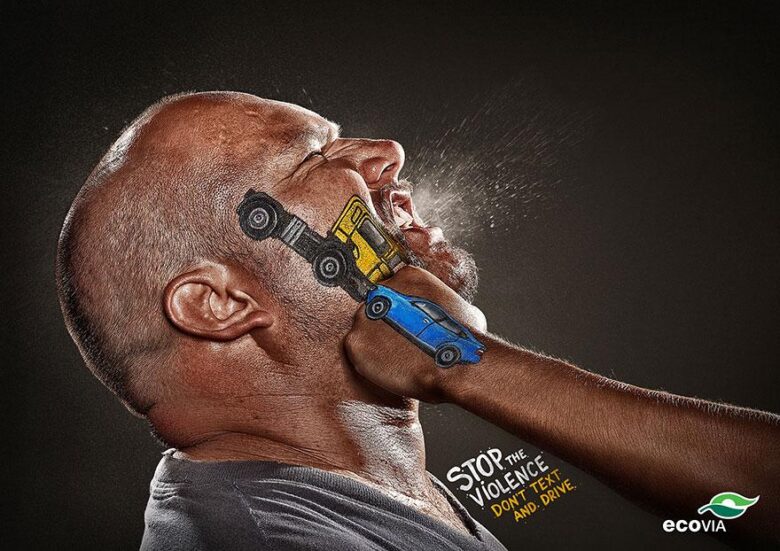 Advertising Agency: Terremoto Propaganda, Curitiba, Brazil
This ad highlights the negligence of driving and multi-tasking along with it. Texting or calling someone while driving is hazardous to everyone – the driver and the one who ultimately becomes the victim.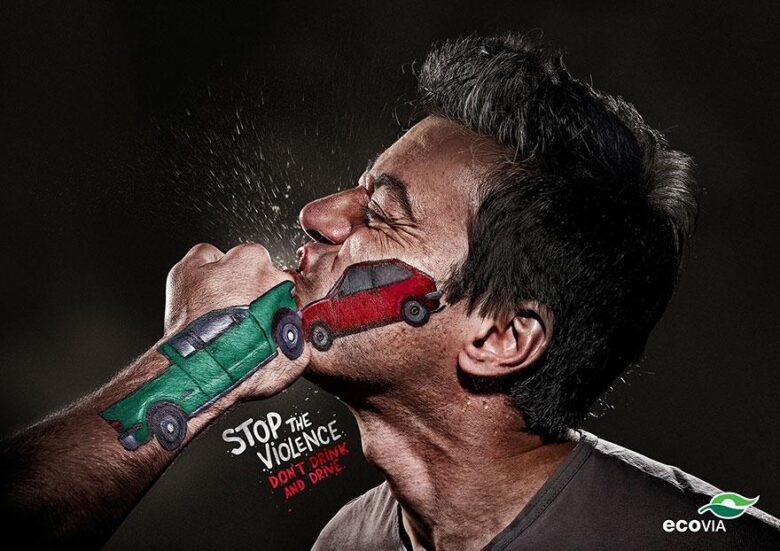 5. 'Somethings Can't Be Covered' – King Khalid Foundation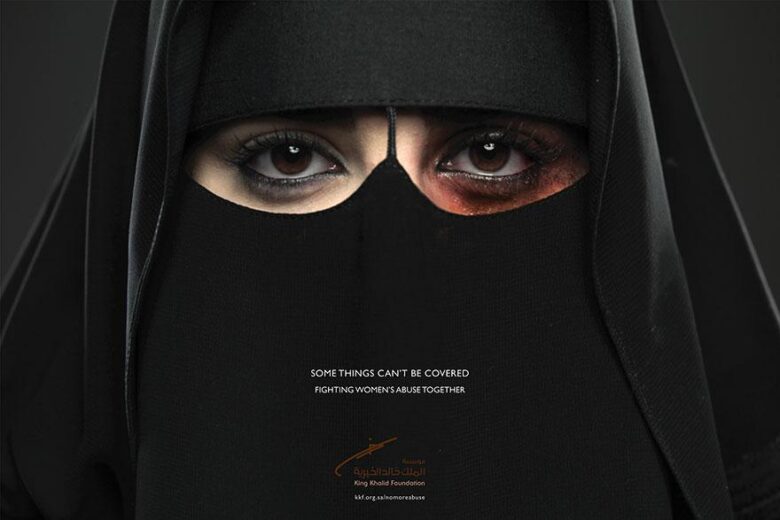 Advertising Agency: Memac Ogilvy, Riyadh, Saudi Arabia
An ad that is aimed to fight against domestic violence and other forms of woman abuse. It strikingly brings out the agony and pain within women who are going through physical and mental abuse every single day of their lives and the fact that, no matter how hard you try to hide it…it just never does.
6. 'Bullets Leave Bigger Holes Than You Think' – States United to Prevent Gun Violence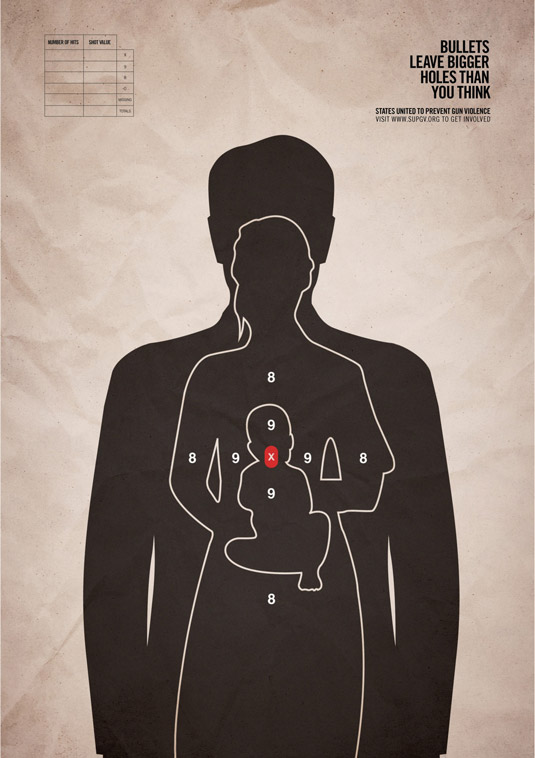 Advertising Agency: Grey, NY, USA
The fact that gun violence has torn the very fibre of humanity within the country and how it's not just about one individual i.e. the victim, but also everyone associated with him.
7. ' A Dog Makes Your Life Happier. Adopt' – Pedigree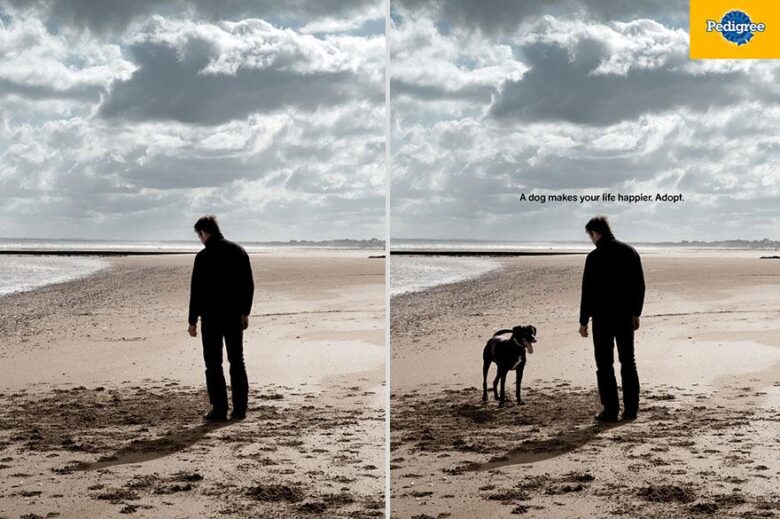 Advertising Agency: AlmapBBDO, São Paulo, Brazil
This beautiful ad campaign by a well known animal food brand Pedigree, brings out the brand's social and human side. By connecting the brand to happiness and friendship that one gets from his dog is truly phenomenal because, after all, 'a dog is a man's best friend'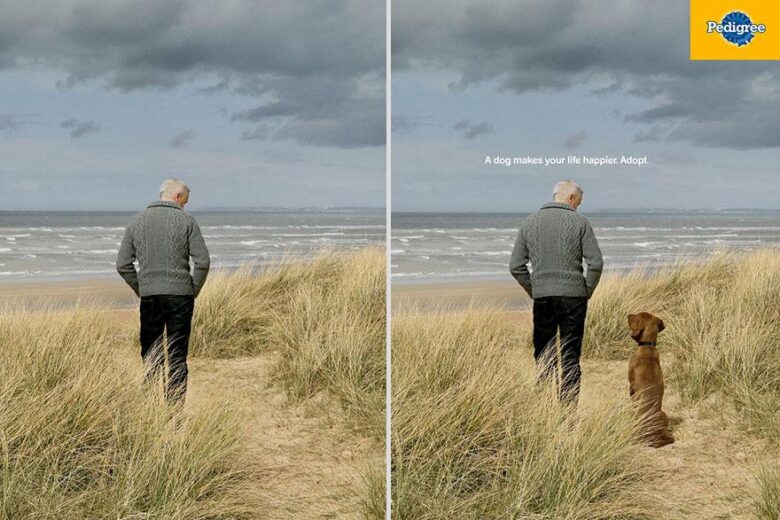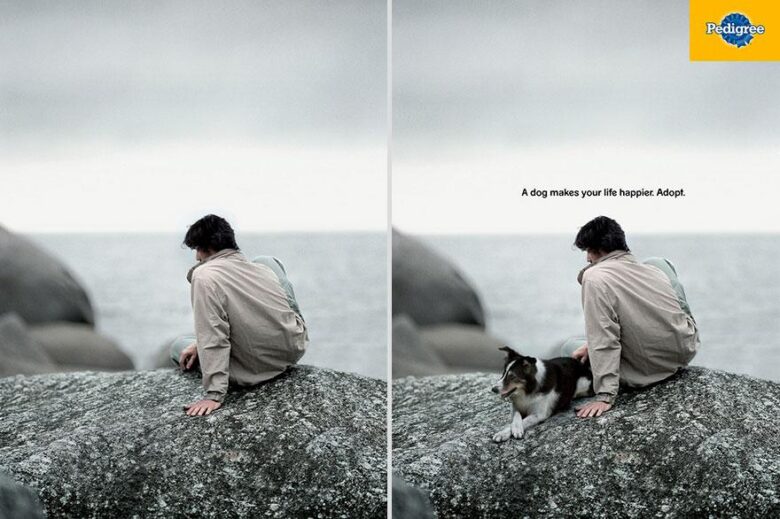 8. 'Enjoy Responsibly, Put Your Phones Down' – Guinness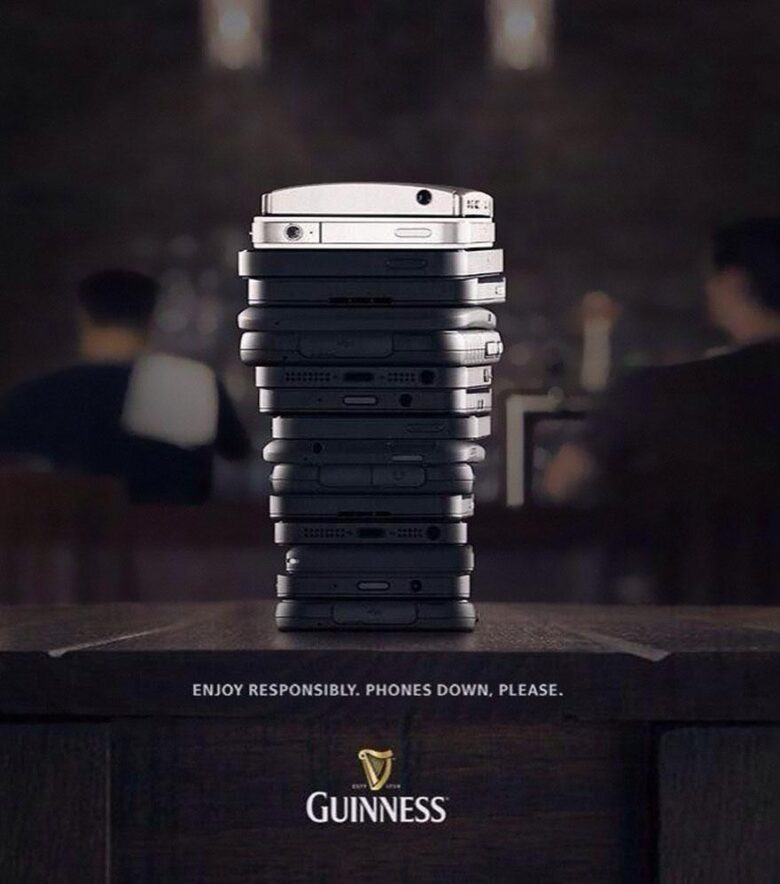 Guinness , Agency unknown
The Irish brewing company just put out a new ad for the beer, which shows a pile of cell phones stacked like bricks on top of a bar counter. It's an urge for Guinness drinkers to go out and enjoy face-to-face interactions while drinking at the bar, rather than staring at the bright screen of their phones.
9. Weight Watchers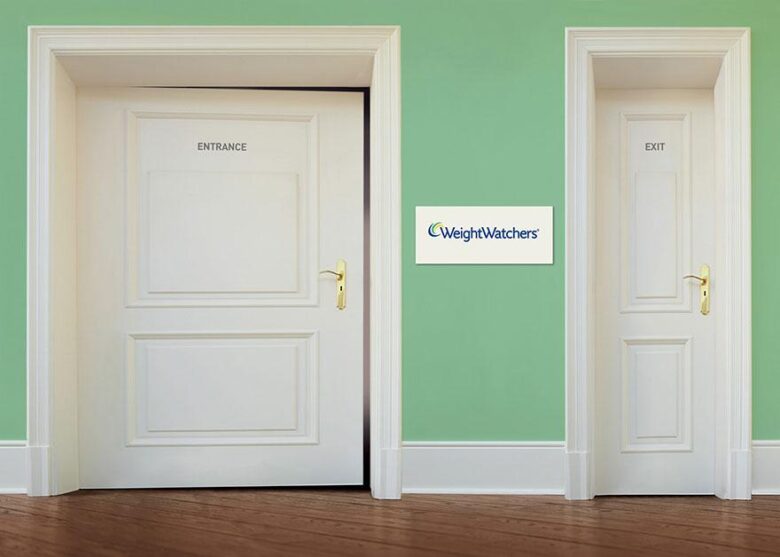 Advertising Agency: DraftFCB, Germany
A very clever ad from weight watchers which develops the urge in people to come in fat and go out slim. A truly inspirational and motivational ad.
10. Sanzer Hand Gel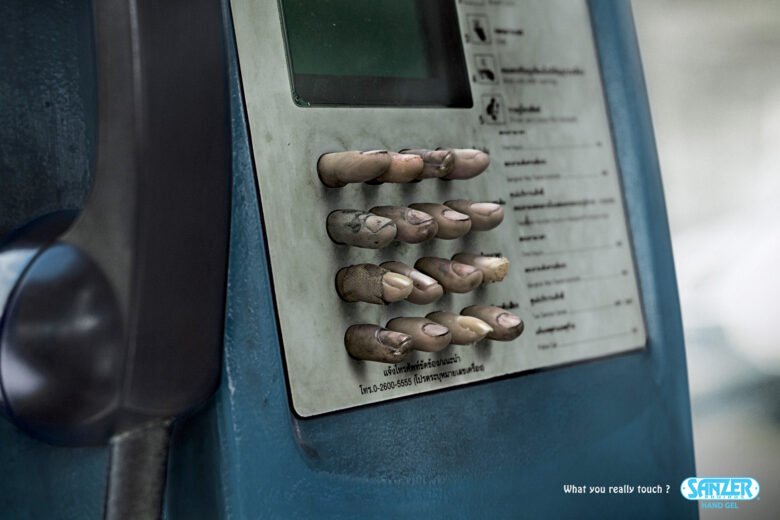 Advertising Agency: Chuo Senko, Thailand
This ad beautifully highlights the learned and ignored realization of hygiene. I mean we all know that ATM machines, phone booths and toilet taps are touched by many people, often carrying germs but our brain tends to ignore it. Thus the ad with all its gruesomeness makes us realize our mistake in ignoring hygiene.
11. Oogmerk Opticians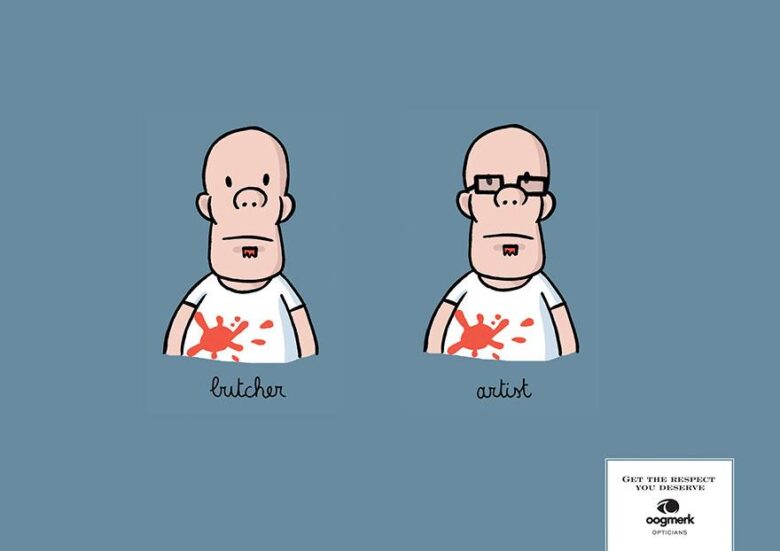 Advertising Agency: LG&F;, Brussels, Belgium
'Get the respect you deserve' So true. The right glasses can make you look totally different and convey the right body language and personality attributes to the people around you.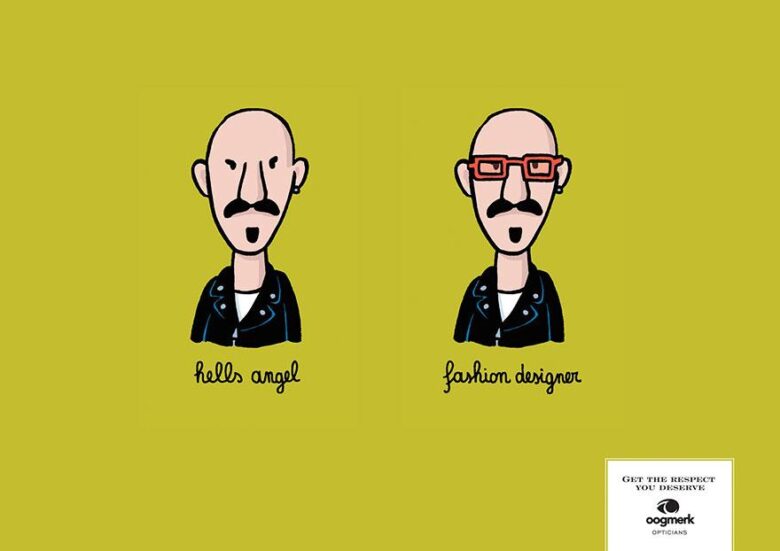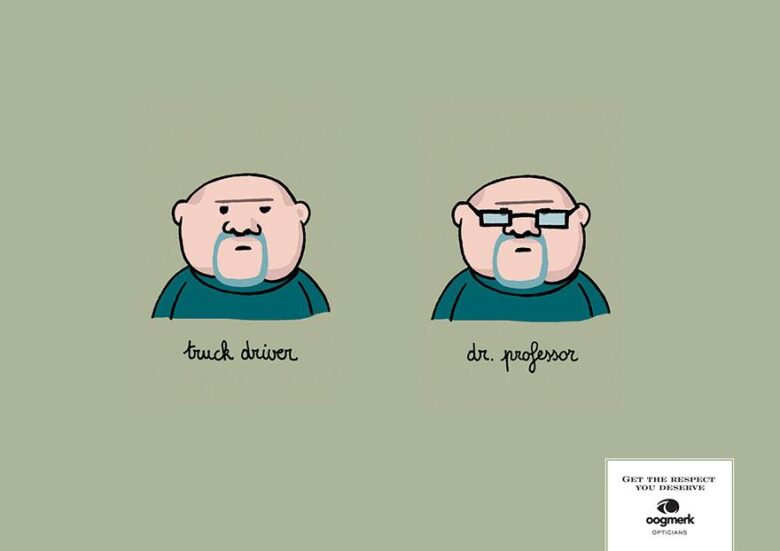 12. Pepsi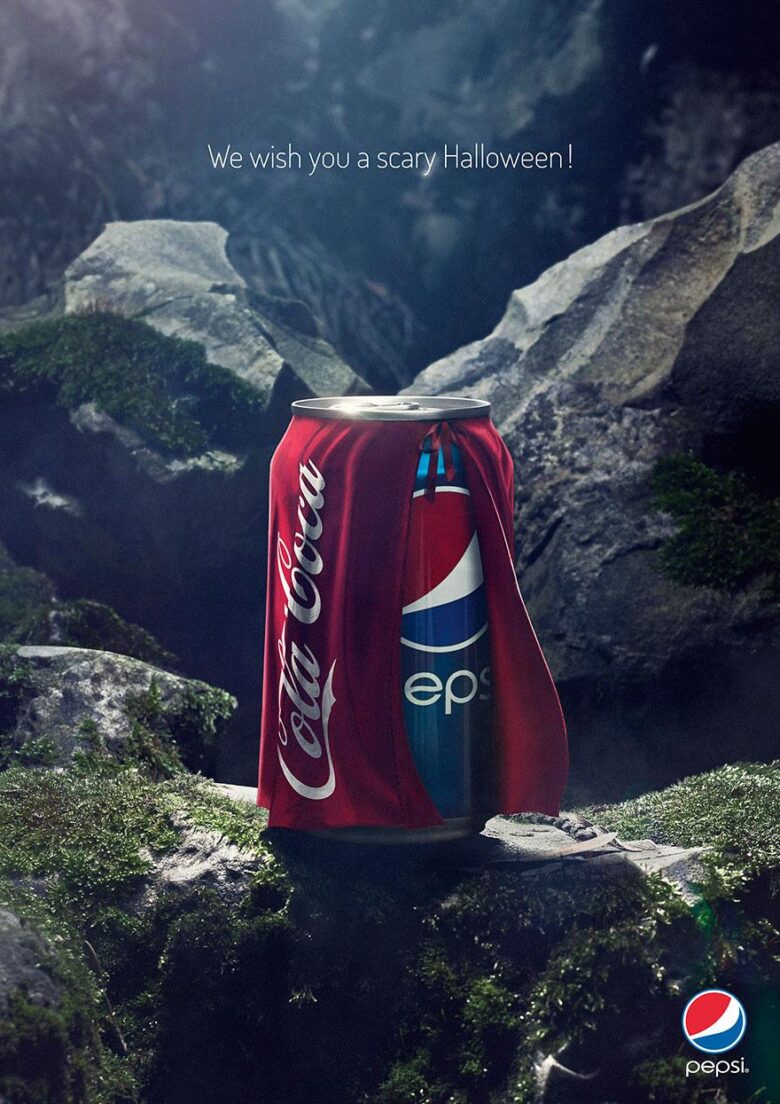 Advertising Agency: Buzz in a Box, Brussels, Belgium
Pepsi and Coca Cola have always been true rivals and advertising is where they take each other down. This particular ad by Pepsi shows a Pepsi can dressed as Coca Cola for Halloween. Scary? Well the ad was marvelous but Coca Cola fought back and this is what happened…
13. Coca Cola Response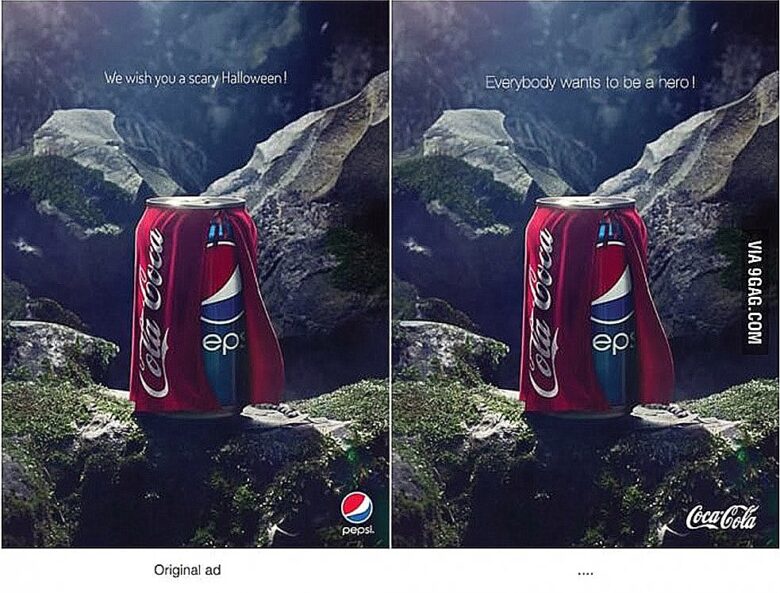 www.9gag.com
This ad reply by Coca Cola became viral.
14. Nivea Men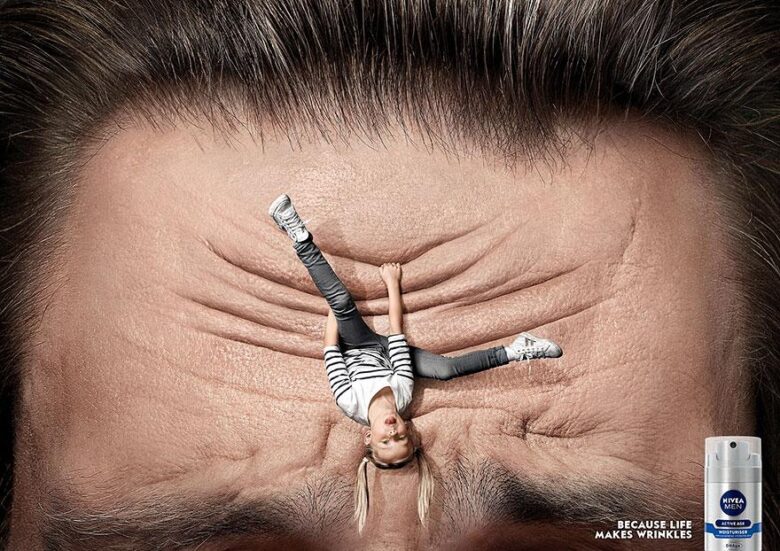 Advertising Agency: Jung von Matt/Alster, Hamburg, Germany
An ad that creates an in-felt need of buying and using a Nivea Active Men Moisturizer because life makes wrinkles!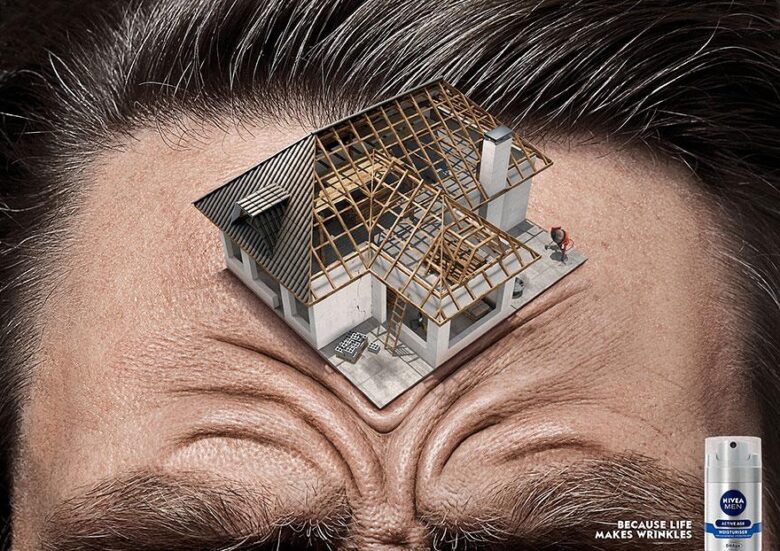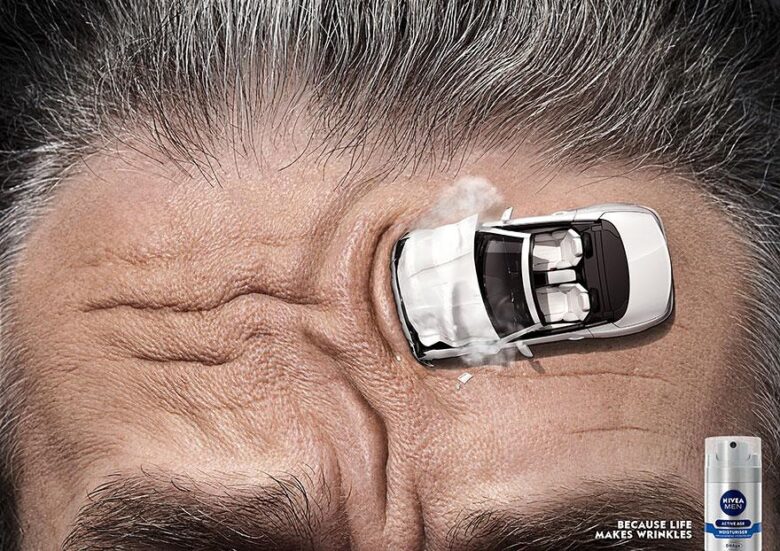 15. Colgate Dental Floss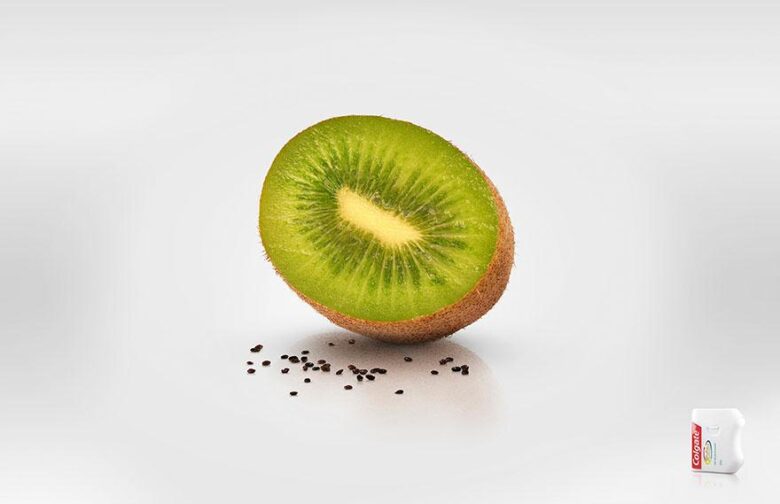 Advertising Agency: Cerebro Y&R;, Panama
This brilliant ad by Colgate exaggerates and imbibes the concept of the amazing dental floss that they're selling. Even takes out the toughest particles stuck in your teeth.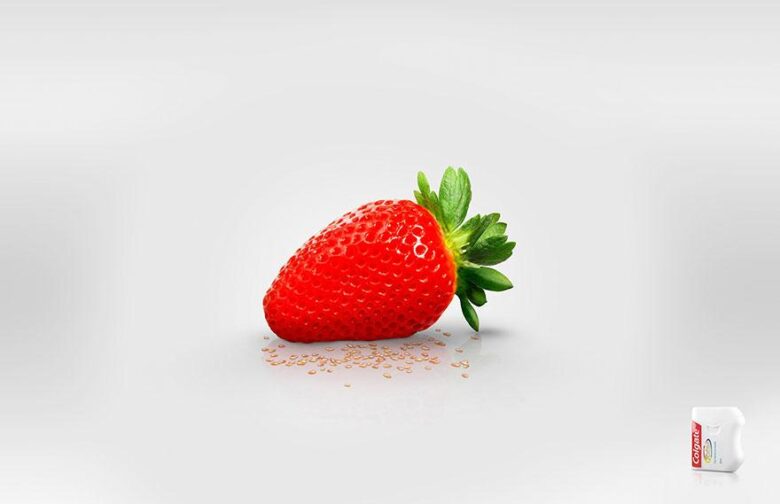 16. Durex Condoms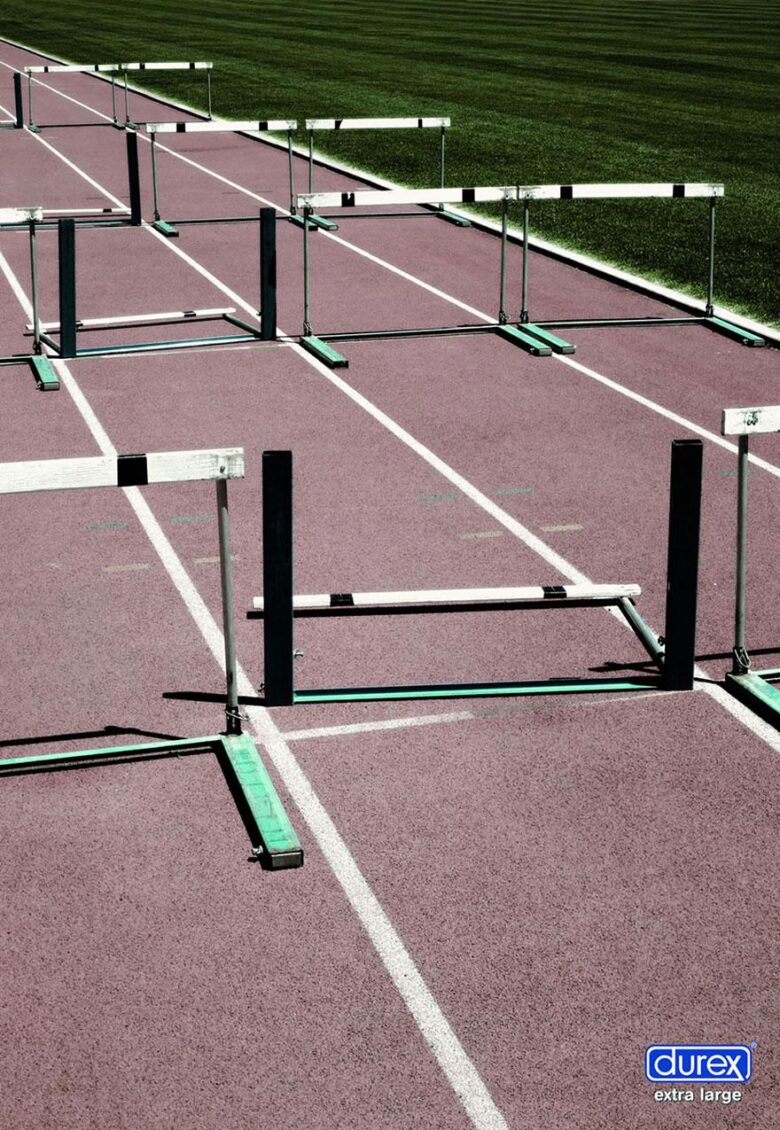 Advertising Agency: The Jupiter Drawing Room, South Africa
Doesn't need any explanations right! Extra Large Indeed…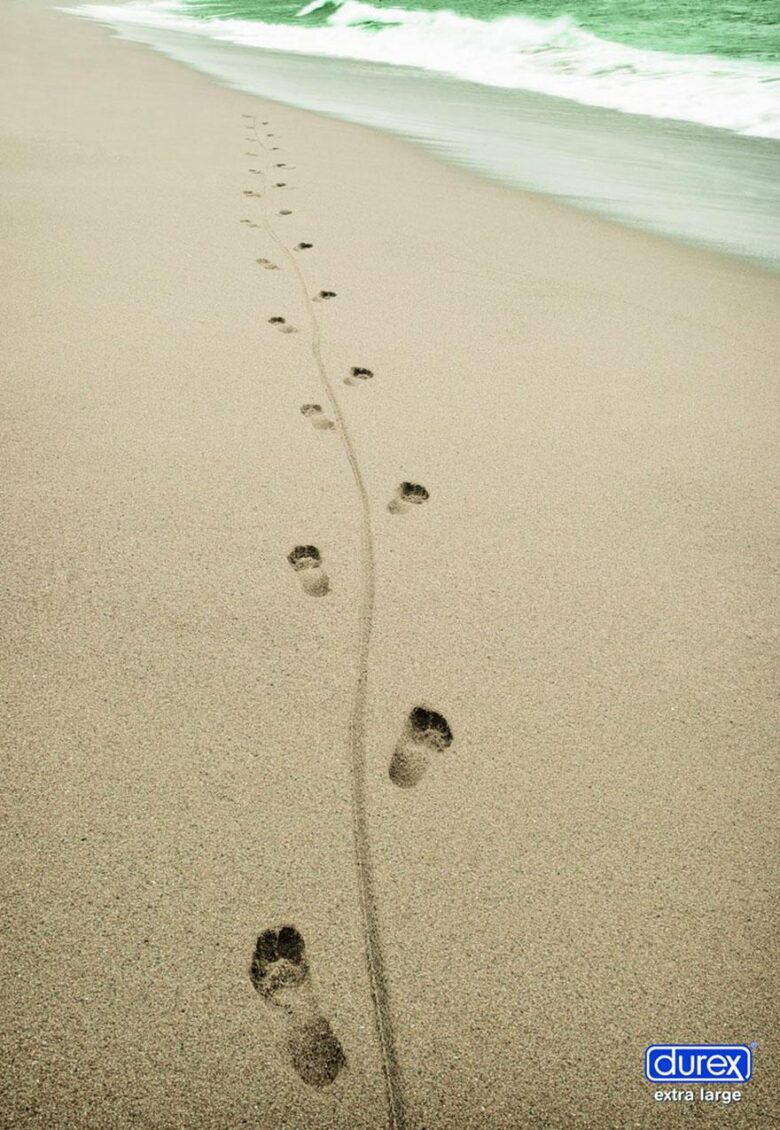 17. Federal Express – 'China to Australia'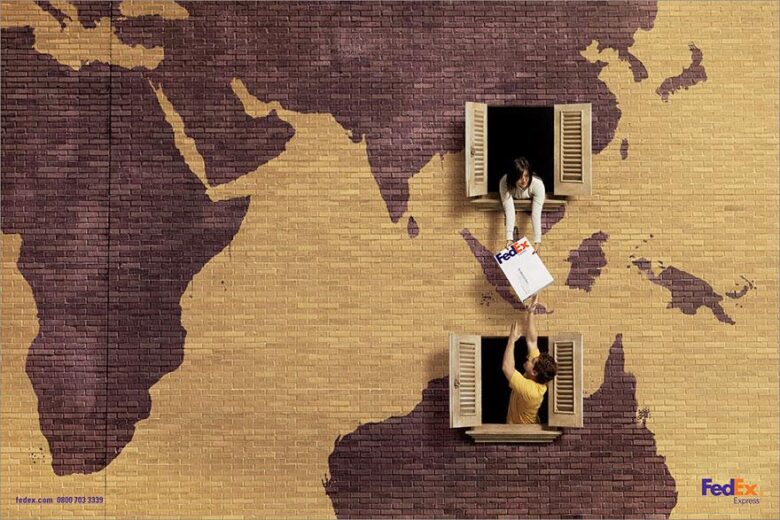 Advertising Agency: DDB Brazil
This wonderful ad clearly brings out the fact that distances certainly don't matter for Fed Ex and no place is far away.
18. Duracell Batteries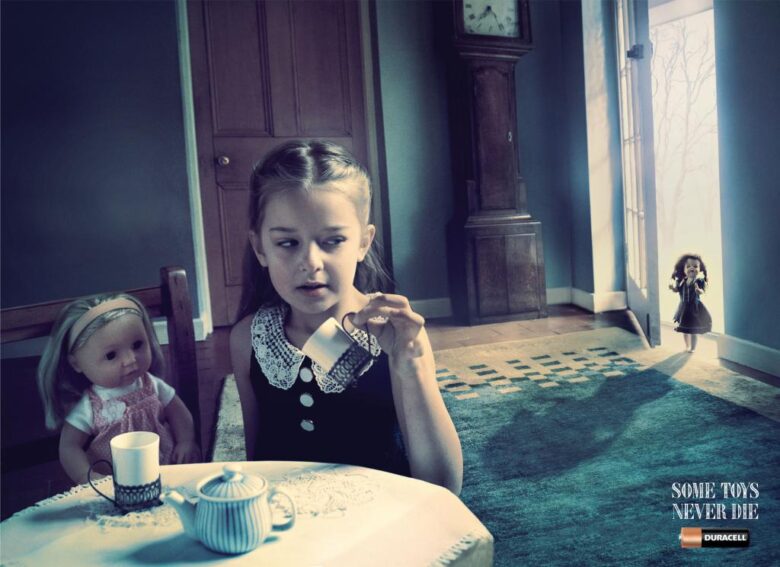 Advertising Agency: Grey, Singapore
"Some Toys Never Die" This creepy ad by Duracell batteries highlights the long life of the batteries produced by them and just how they never seem to wear off.
19. Perrier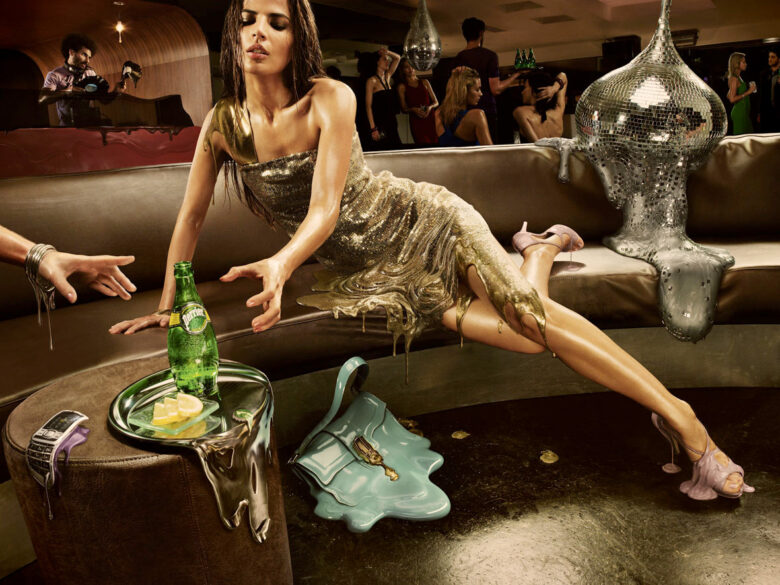 Advertising Agency: Ogilvy Paris France
When temperatures get too hot for you, when the heat wave just seems to melt down everything around you, there's Perrier to cool you down. A reasonably simple yet excellent ad.
20. Volkswagen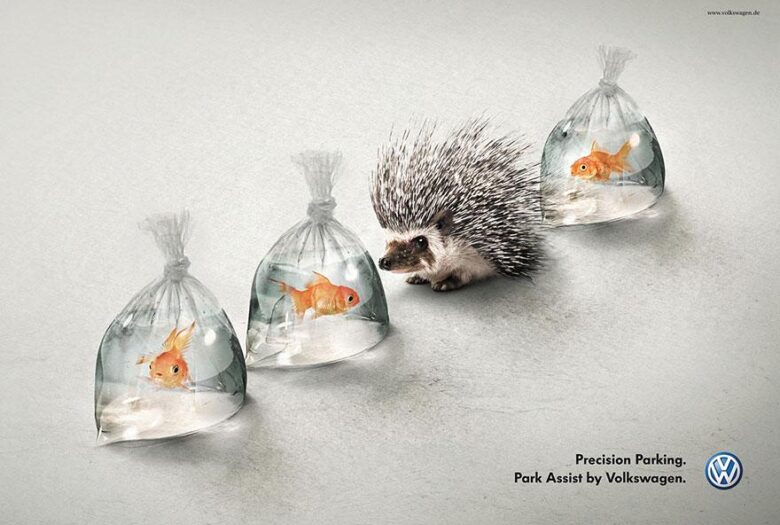 Advertising Agency: DDB Tribal Berlin, Germany
Precision Parking precisely presented.
21. Orion Telescopes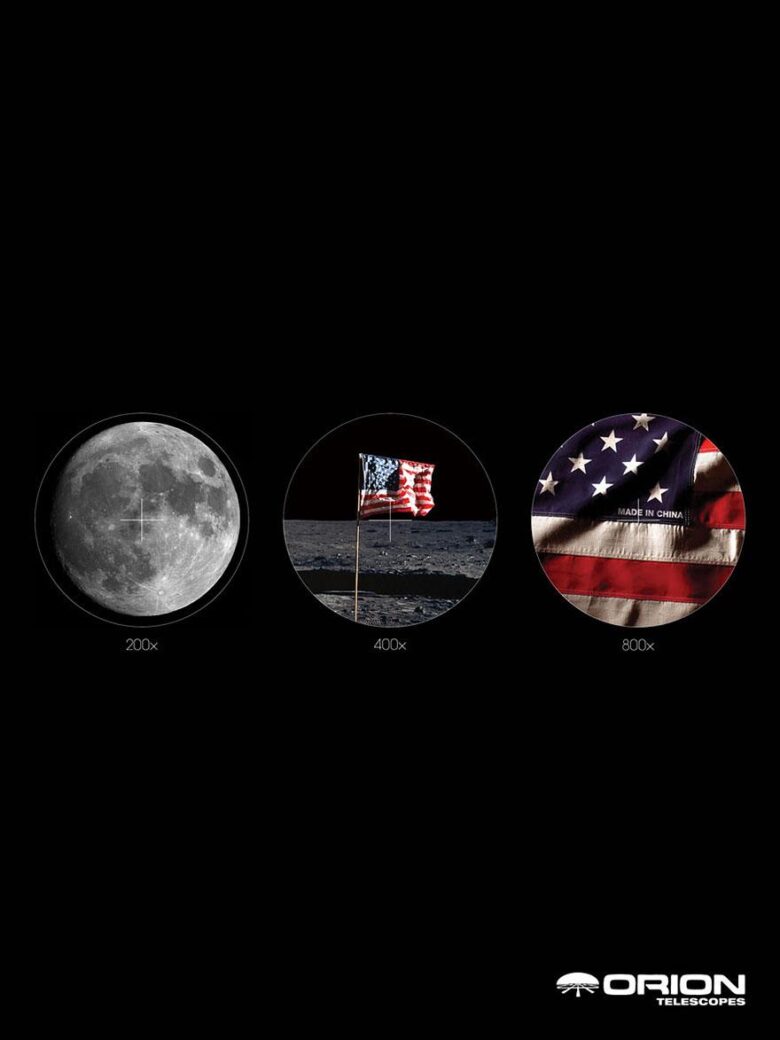 Advertising School: Texas Creative, University of Texas, USA
Magnifies to the details! Its magnification beyond imagination.
22. Chupa Chups Lollipop
Advertising Agency: DDB, Spain
A clever ad for a sugar free lollipop, one that doesn't even attract ants.
23. Kel Optic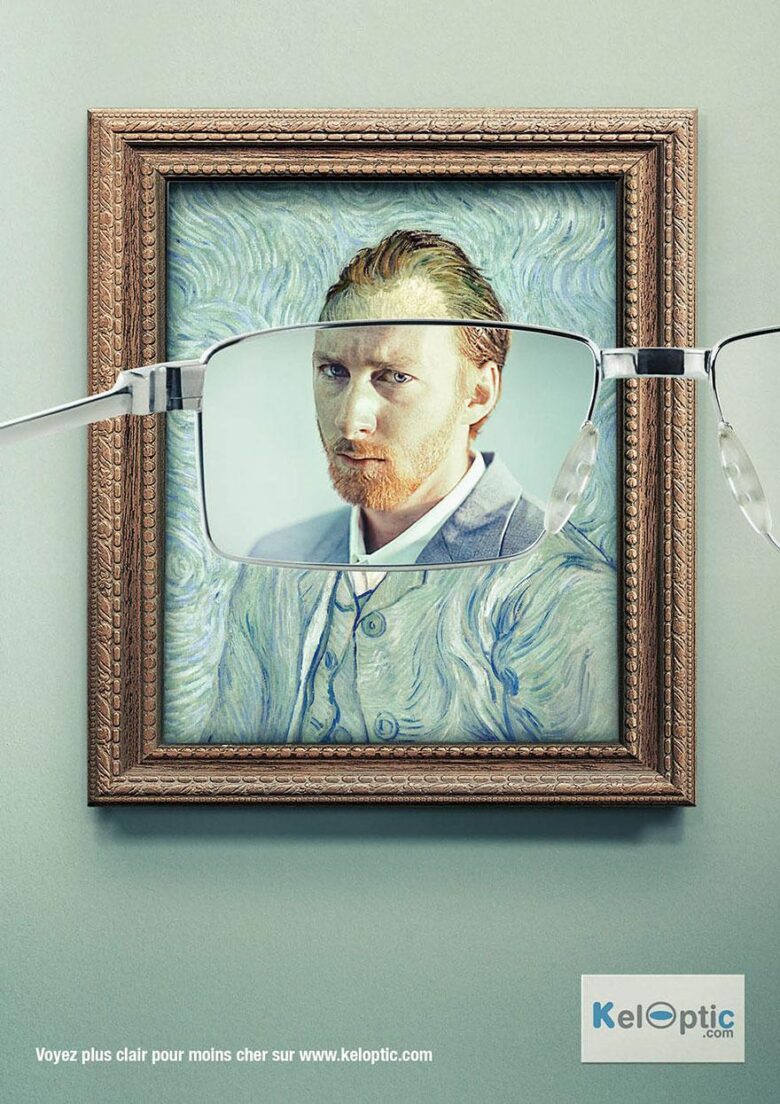 Advertising Agency: Y&R; Paris
Clarity that is just so vivid that you never have to worry about bad vision ever. Brings out the clearest picture ever!
24. Playboy Brasil – 31st Anniversary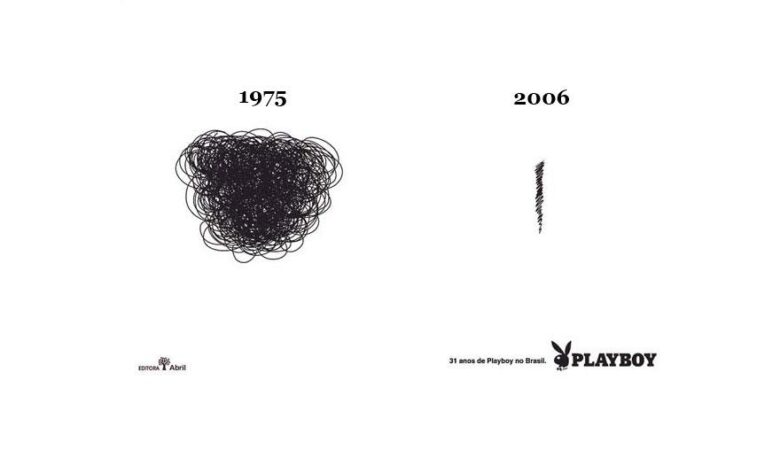 Advertising Agency: Neogama, Brasil
A naughty yet appealing ad by playboy. Shows the huge difference between old days and present! (Wink wink!)
25. MA – 'Discover the whole story'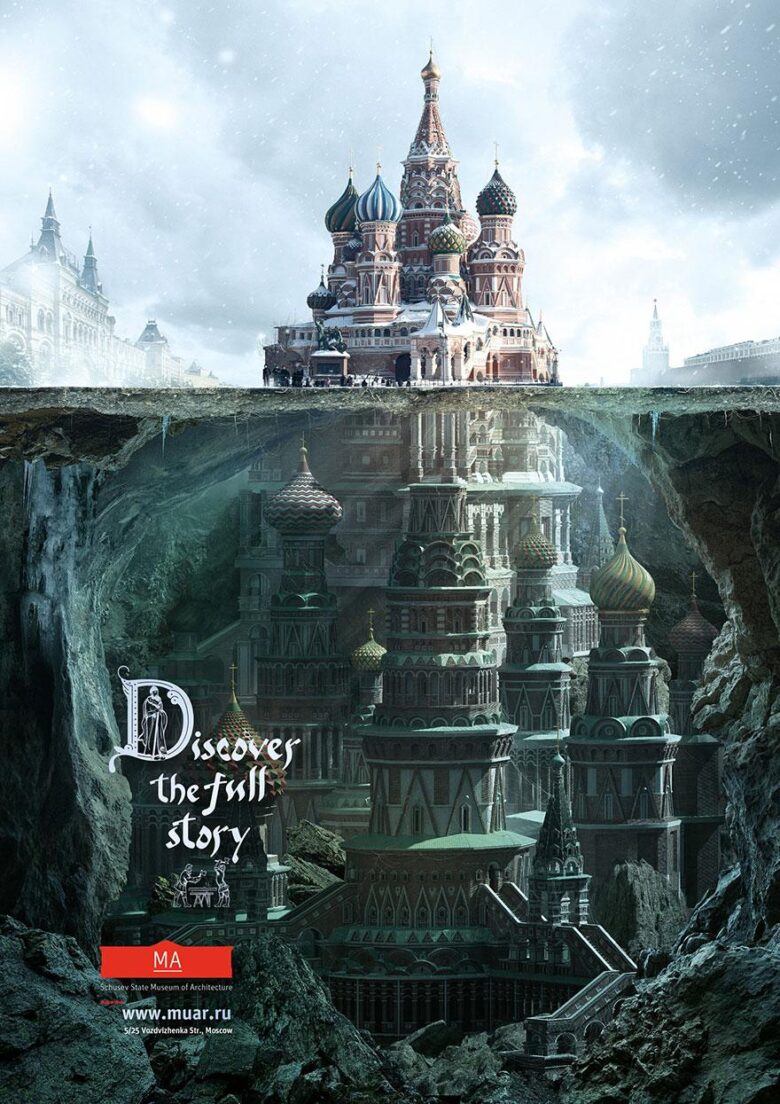 Advertising Agency: Saatchi & Saatchi Russia, Moscow, Russia
Don't just rely on the outsides of something, discover what lies beneath…the truth! a very well-thought out ad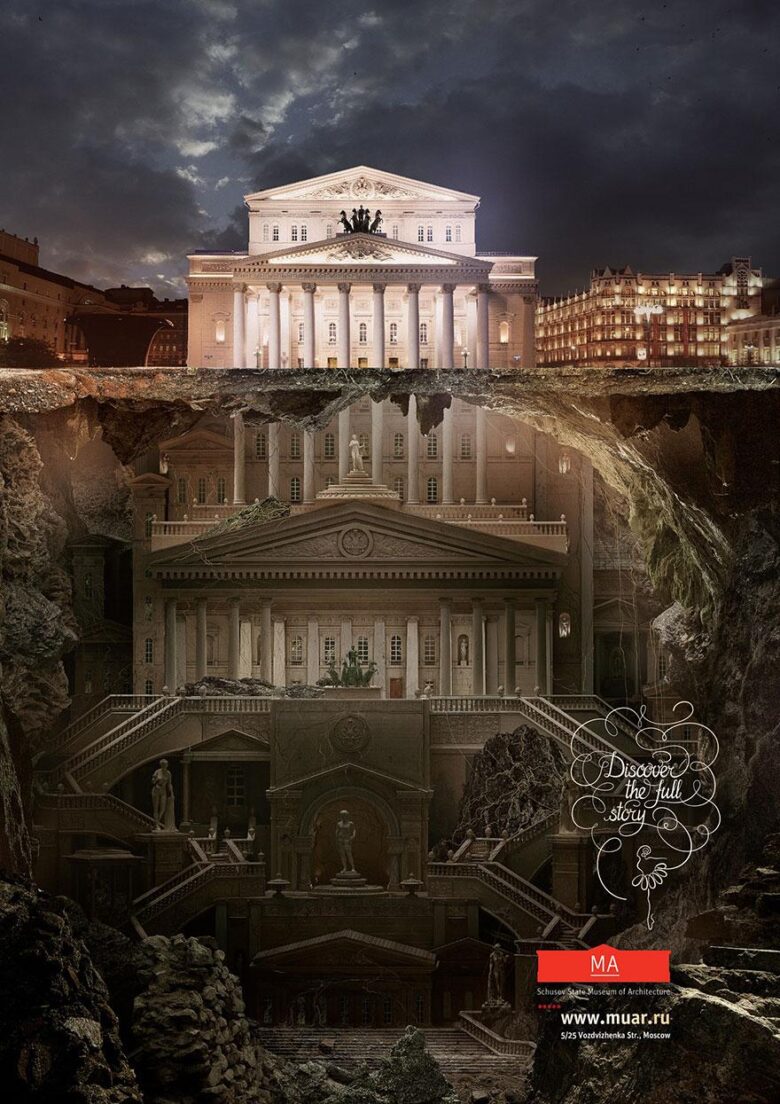 26. Mc Donalds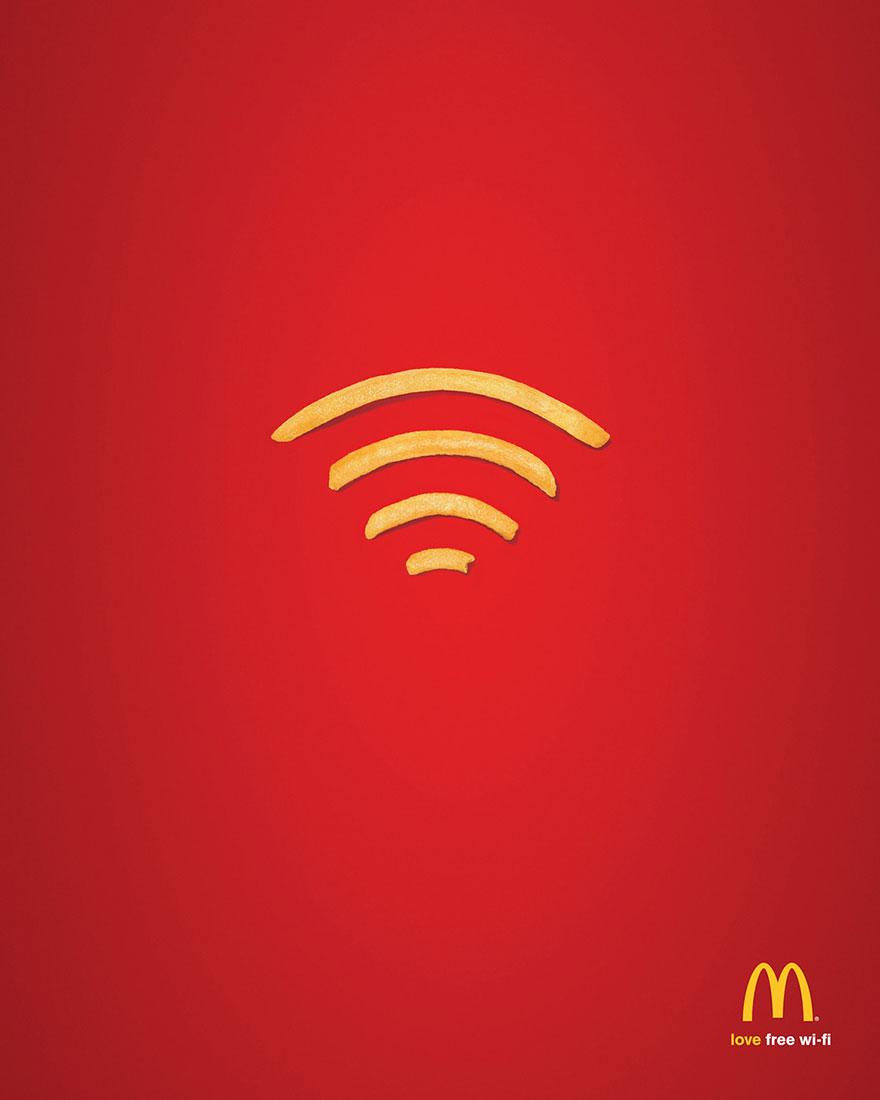 Advertising Agency: DDB, Sydney, Australia
Free wi-fi expressed through its own product. Very eye-catching.
27. Omax Wide Angle Lenses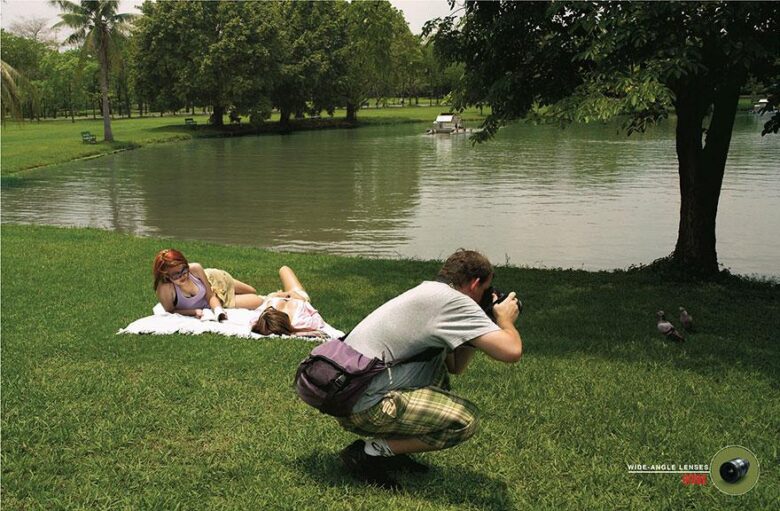 Advertising Agency: Publicis India
A lens wide enough to cover everything! Beautifully projected and powerful ad campaign.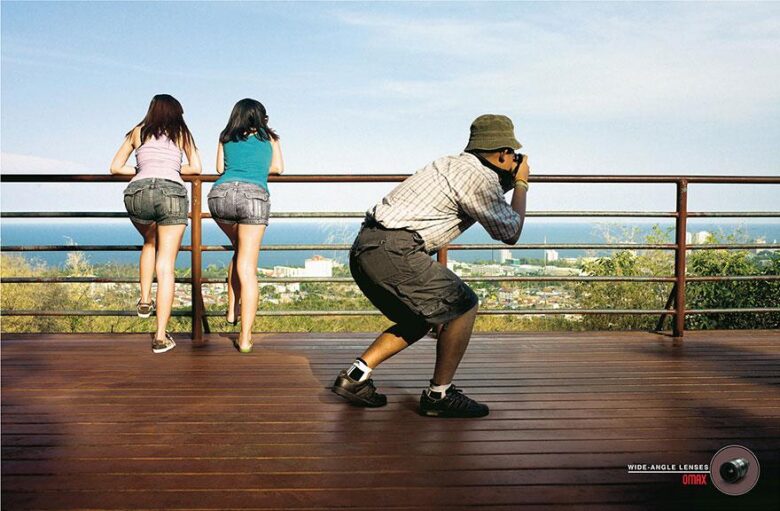 28. Master Card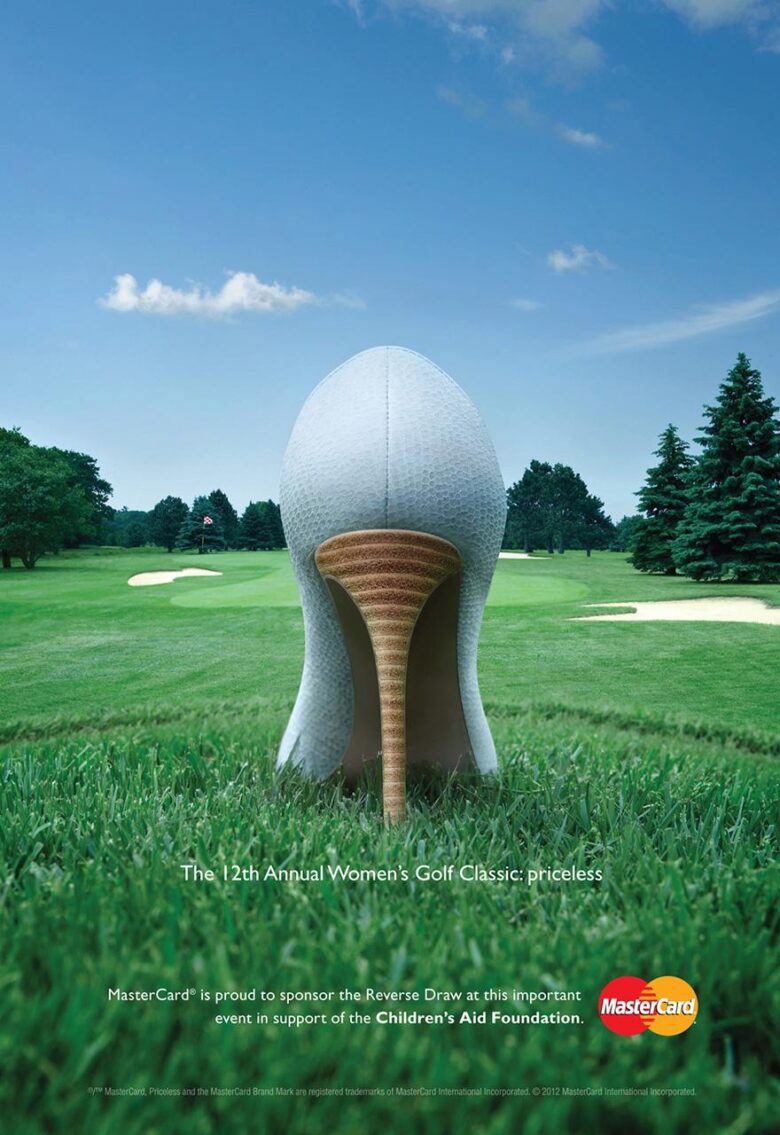 Advertising Agency: MacLaren McCann, Canada
A stiletto that symbolizes the women's golf classic event. Priceless.
29. Plant For The Planet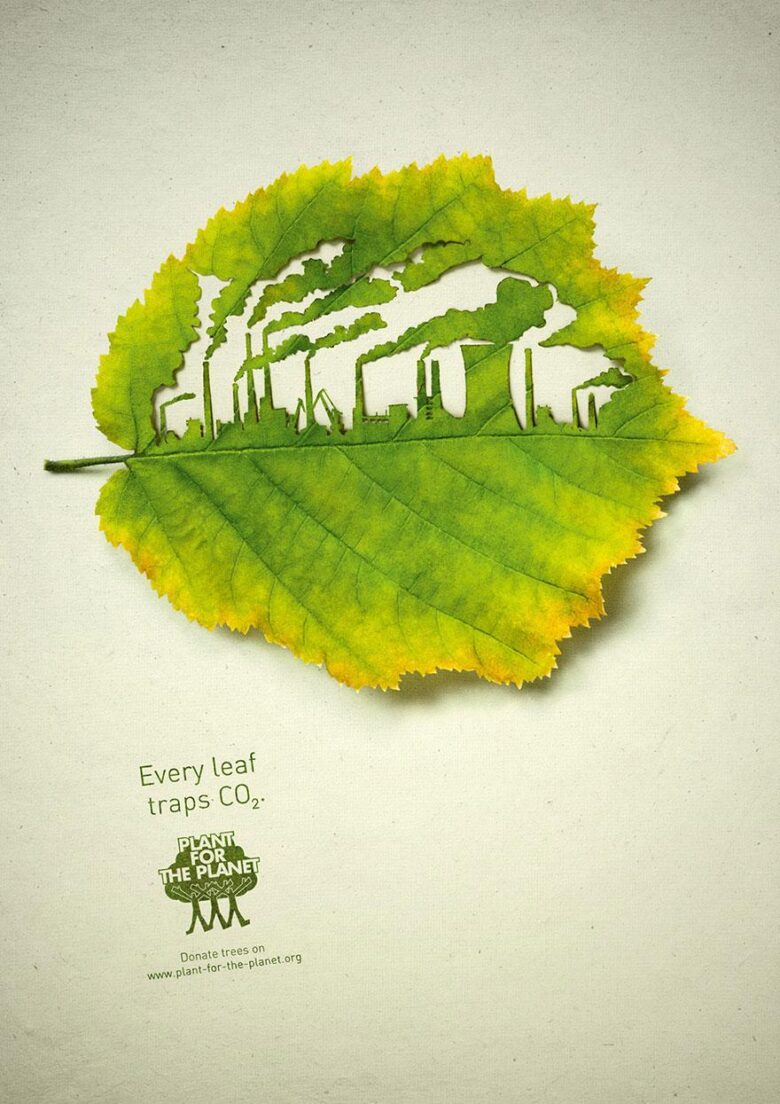 Advertising Agency: Leagas Delaney
Because every leaf traps CO2. This ad aims towards creating an awareness and responsibility towards the increasing impacts of global warming on our environment and our role to help save the earth and provide for our future.
30. World Wildlife Foundation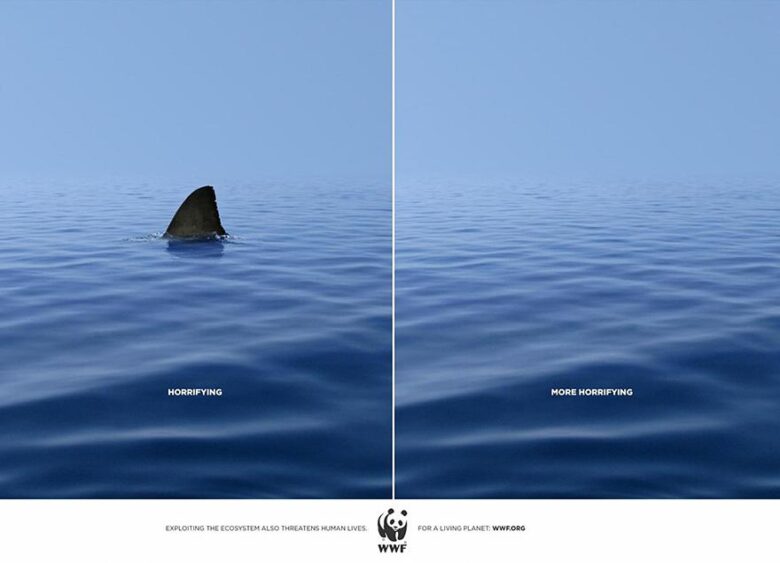 Advertising Agency: DDB&CO.;, Istanbul, Turkey
WWF has always aimed towards saving animals and this ad is a great symbol of the horror of seeing a shark and the even greater horror of never seeing it again. Save Sharks.
31. Dog Chow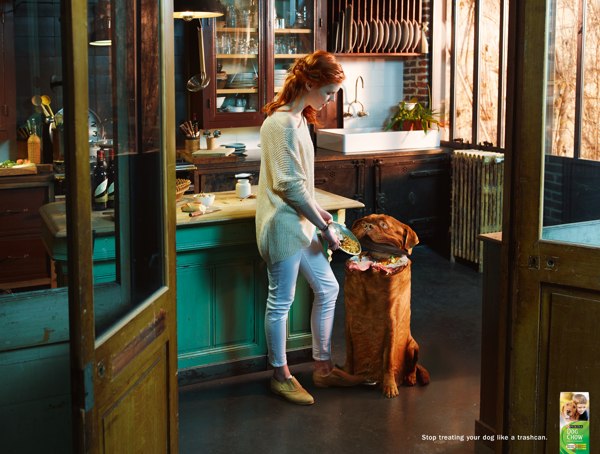 Advertising Agency: Publicis, Bogota, Colombia
Stop treating your dog like a trash can. Treat him the way you should treat a pet and give him some good food. Dog chow has an intelligent way of selling its product by highlighting the negligence on the part of dog owners by feeding their dogs whatever is left over from their plates. Its a total disrespect to the animal.
32. Stronger Marriage.org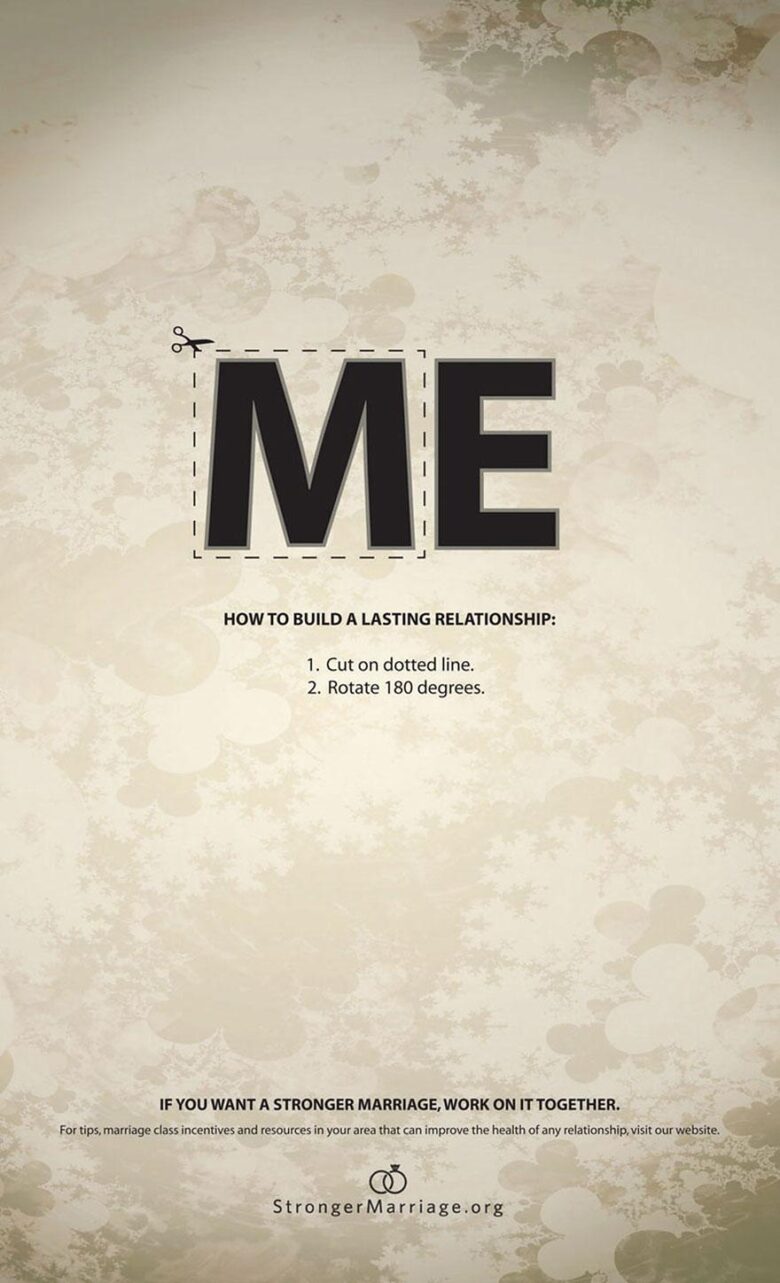 Advertising Agency: Richter7, Salt Lake City, USA
How to build a We out of a Me. Very beautiful and aptly explained