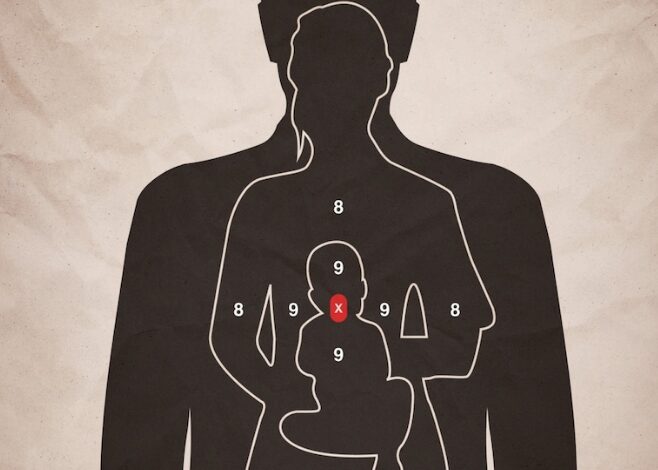 Bizarre
40 Most Powerful Social Issue Ads That'll Wake You Up Even If You're The Most Ignorant Person In The World
These are no ordinary forceful ads like the ones in today's date, they were made for a reason. Over the years, the essence of making ads to make an impact got lost in the grind but these social issue ads will remind you the reason why ads should be produced by truly creative minds. Ads are made to stay in your memory for a long long time and to make you do things you'd rather not do otherwise and that's exactly what these ads will do to you. If these ads can't touch your heart and force you to think and execute, what can?
Censorship Tells The Wrong Story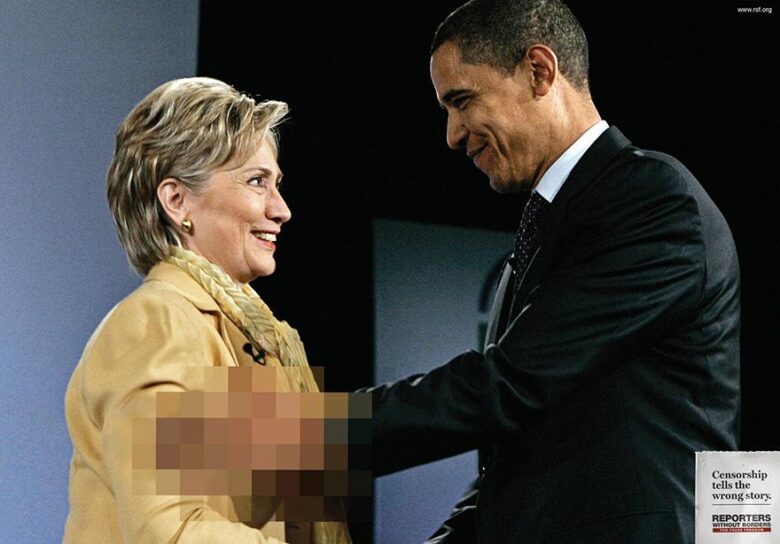 Advertising Agency: Memac Ogilvy & Mather Dubai, UAE
Neglected Children Are Made To Feel Invisible. Stop Child Abuse Now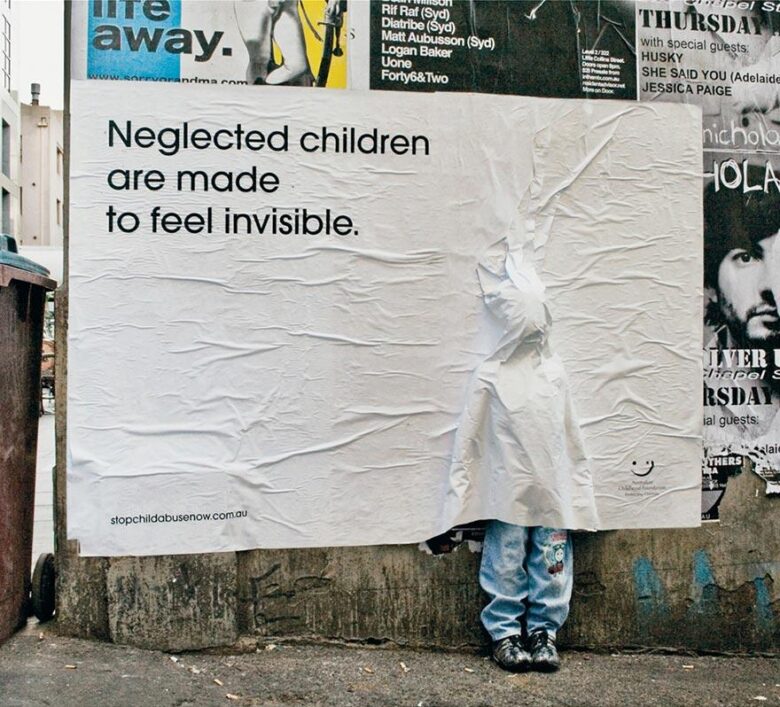 "To dramatize the issue of neglect, we placed mannequins dressed as children behind billposters. When the inevitable happened, we revealed a second message." (Australian Childhood Foundation, JWT Melbourne)
Smoking Causes Premature Aging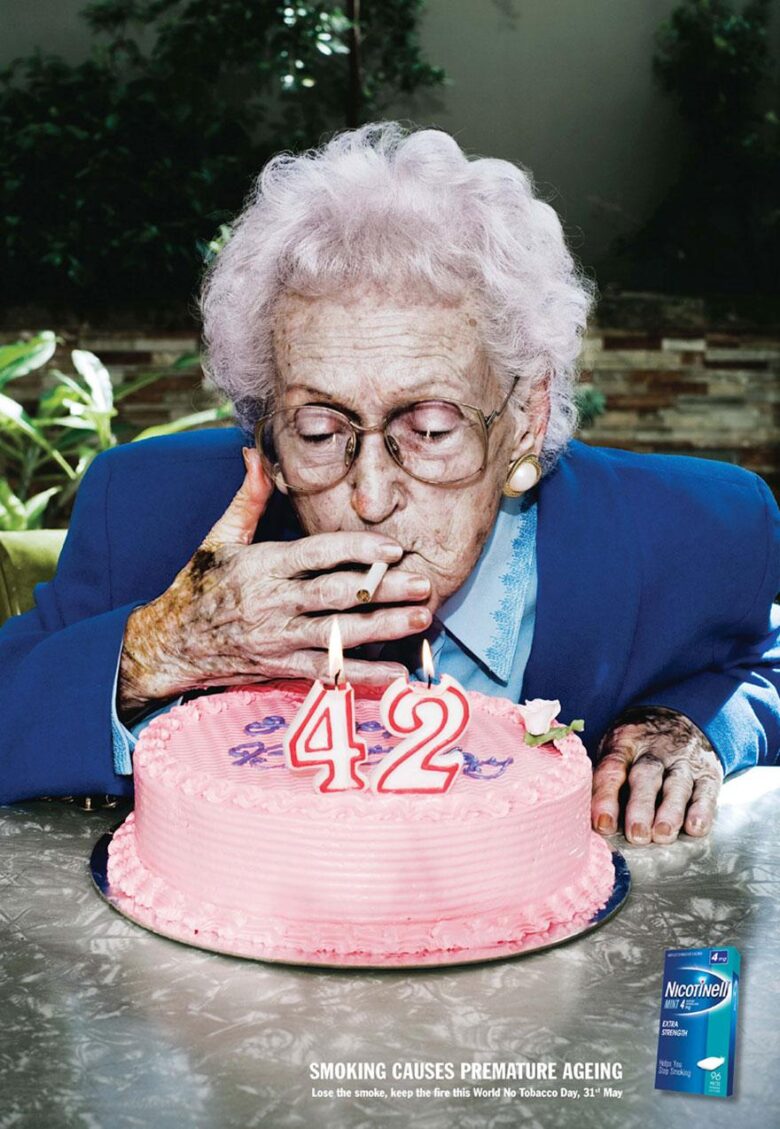 Advertising Agency: Euro RSCG Australia
Torture Victims Are People Just Like You And Me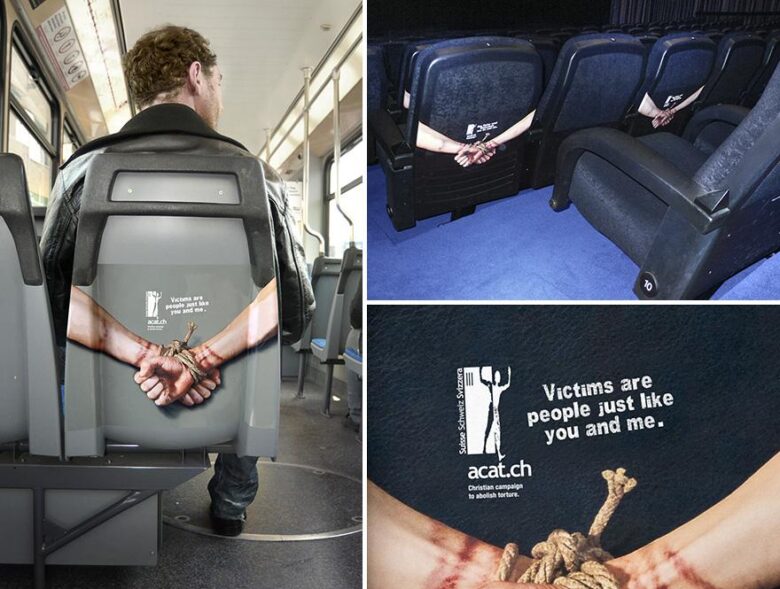 Advertising Agency: Advico Y&R;, Zurich, Switzerland
Child Soldiers: It's Not Happening Here, But It's Happening Now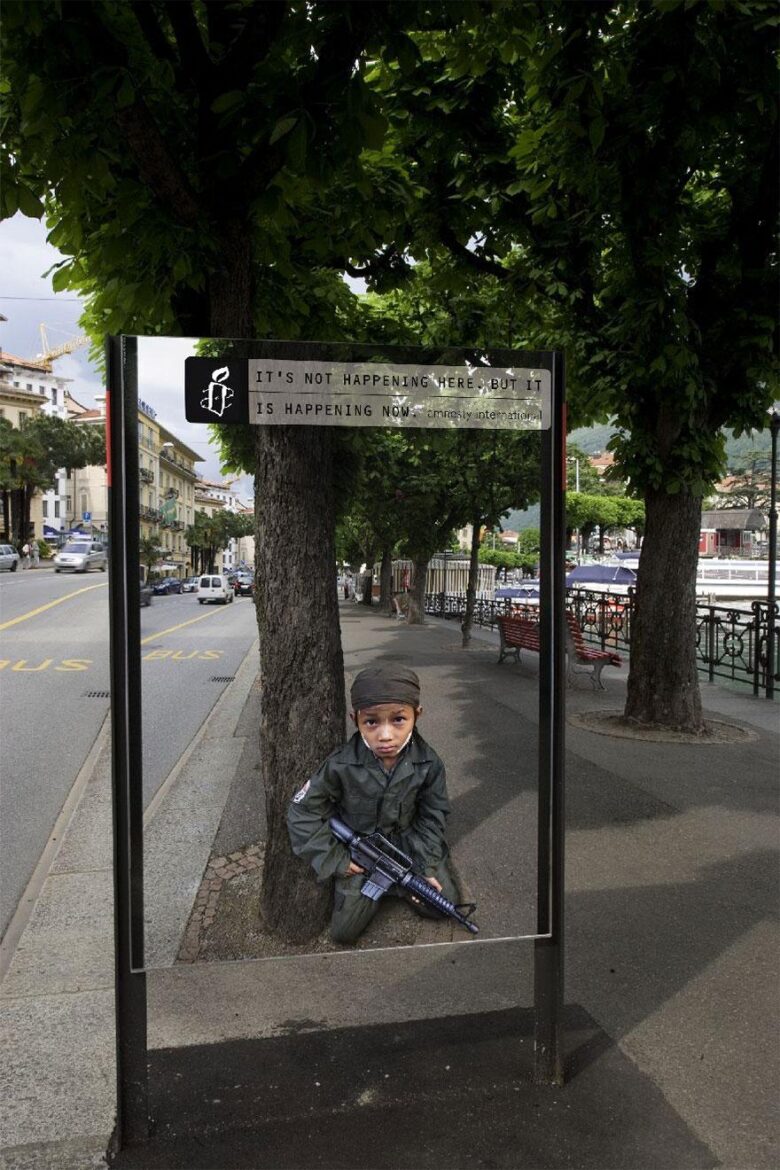 Creative/Art director Pius Walker, Amnesty International, Switzerland.
See how easy feeding the hungry can be?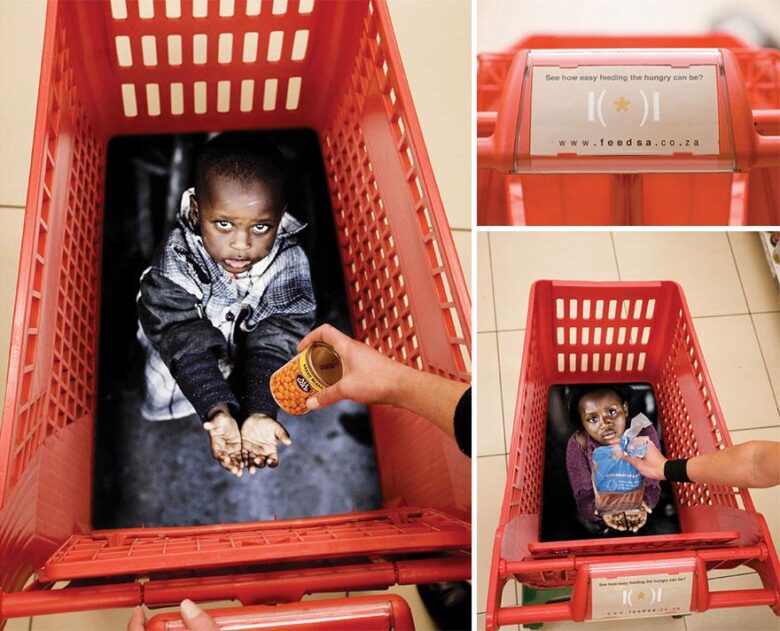 Advertising Agency: TBWA\Hunt\Lascaris, Johannesburg, South Africa
Your Skin Color Shouldn't Dictate Your Future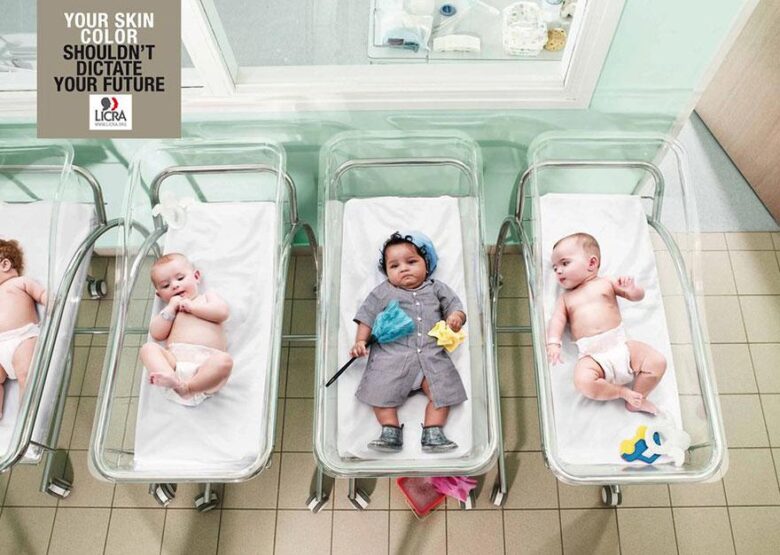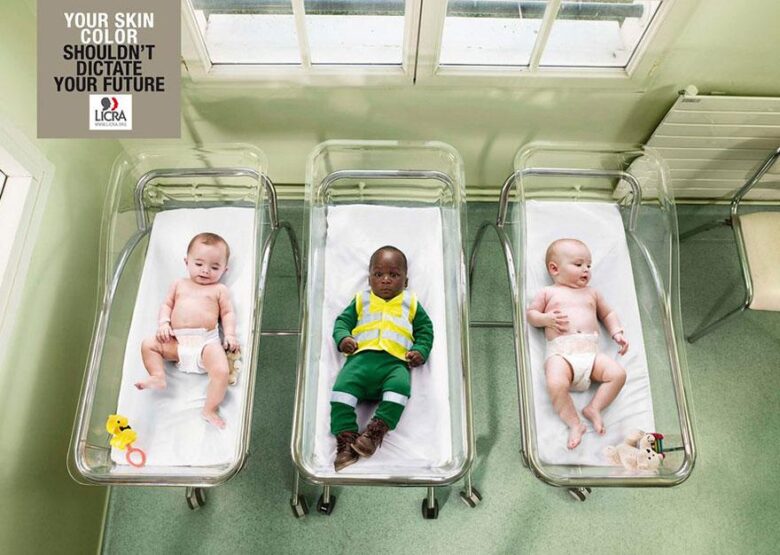 Advertising Agency: Publicis Conseil, Paris, France
One Child Is Holding Something That's Been Banned In America To Protect Them. Guess Which One?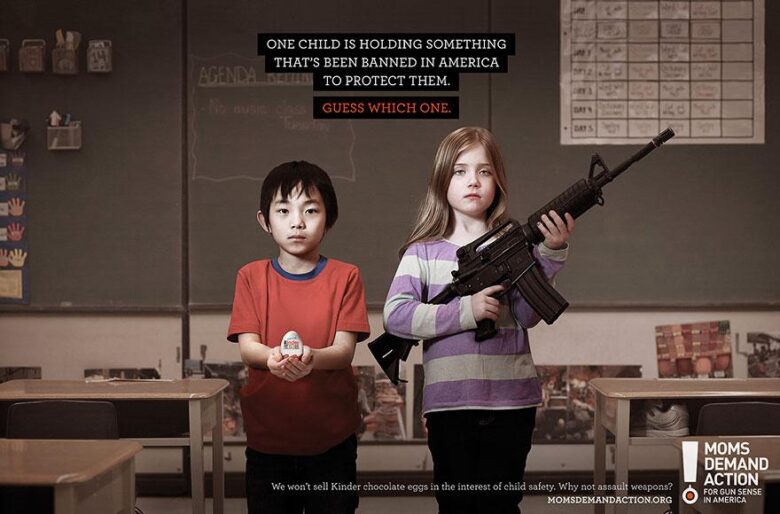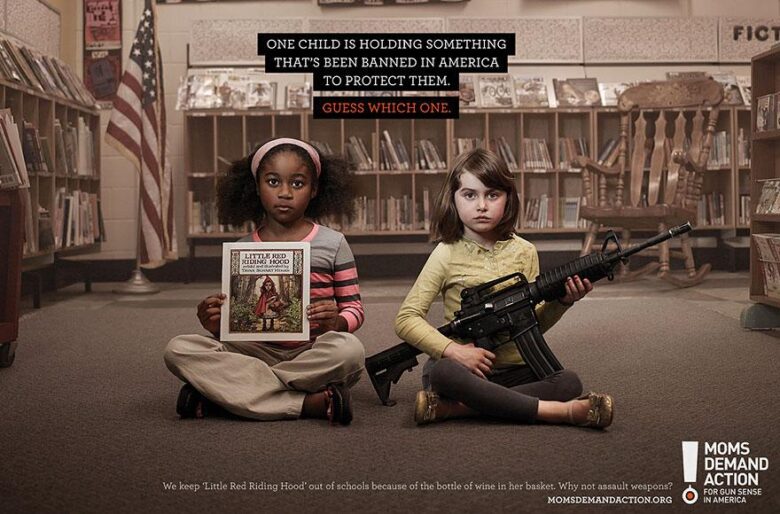 Advertising Agency: Grey, Toronto, Canada
Liking Isn't Helping. Be A Volunteer. Change A Life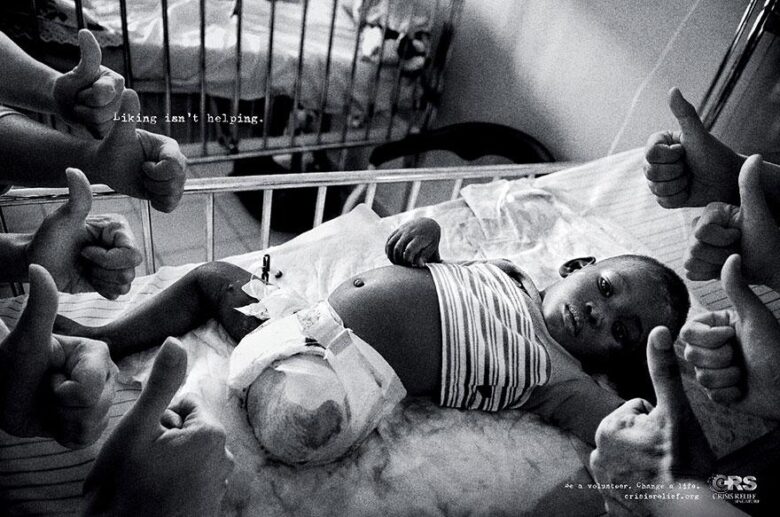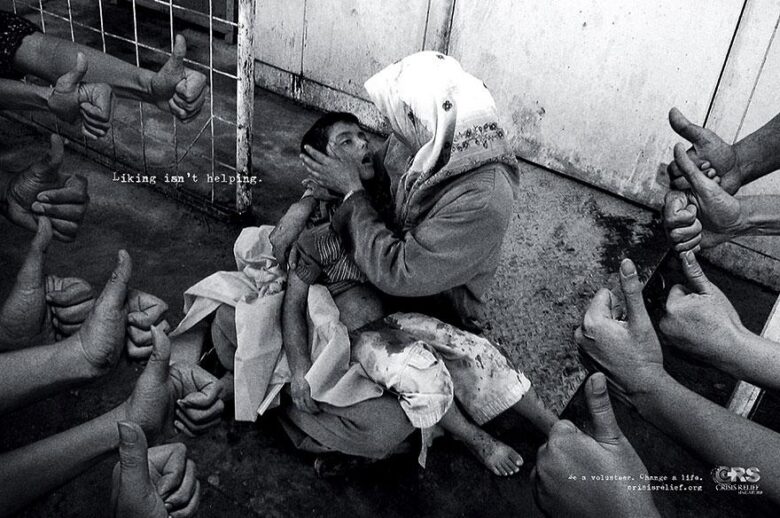 Advertising Agency: Publicis, Singapore
Unhate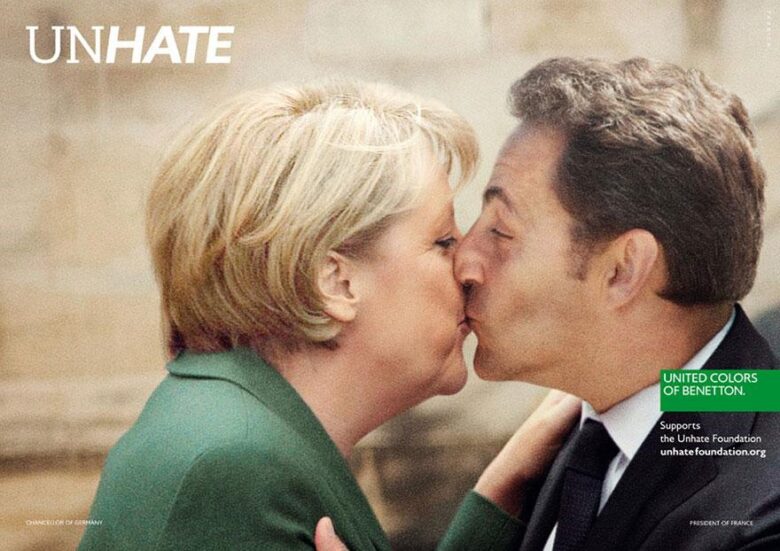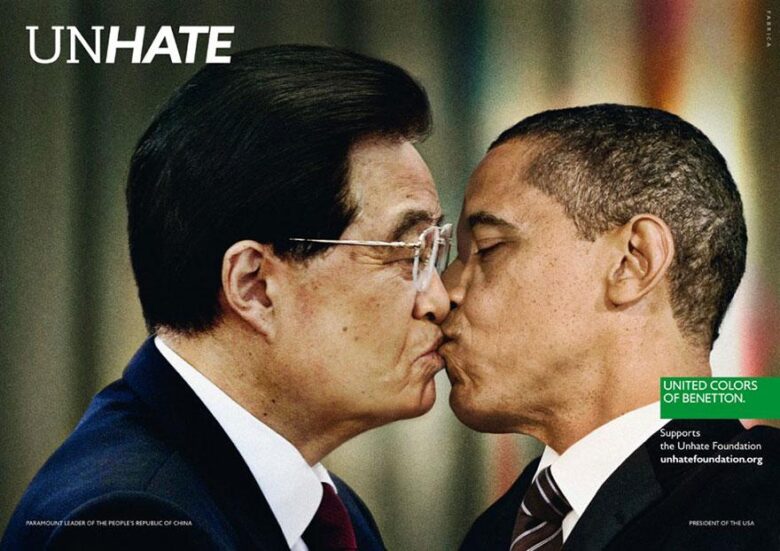 Advertising Agency: Fabrica, Italy
Innocence In Danger: Where's The Pedophile?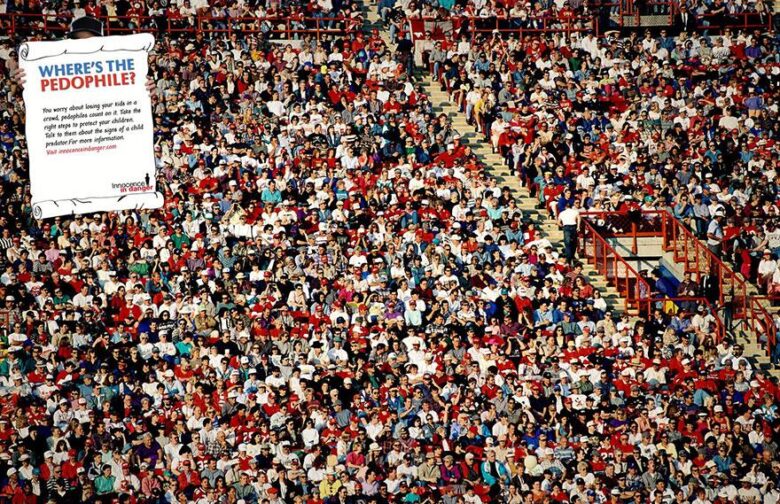 Art Director: Michael Arguello, Copywriter: Bassam Tariq, Additional credits: Jason Musante
Global Action In The Interest of Animals: Plastic Bags Kill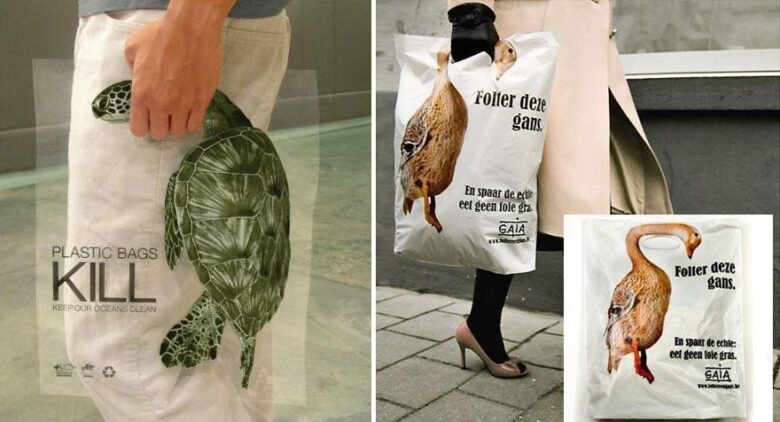 Advertising Agency: BBDO Malaysia, MALAYSIA, Kuala Lumpur / Advertising Agency: Duval Guillaume, Belgium
Stop The Violence: Don't Drink And Drive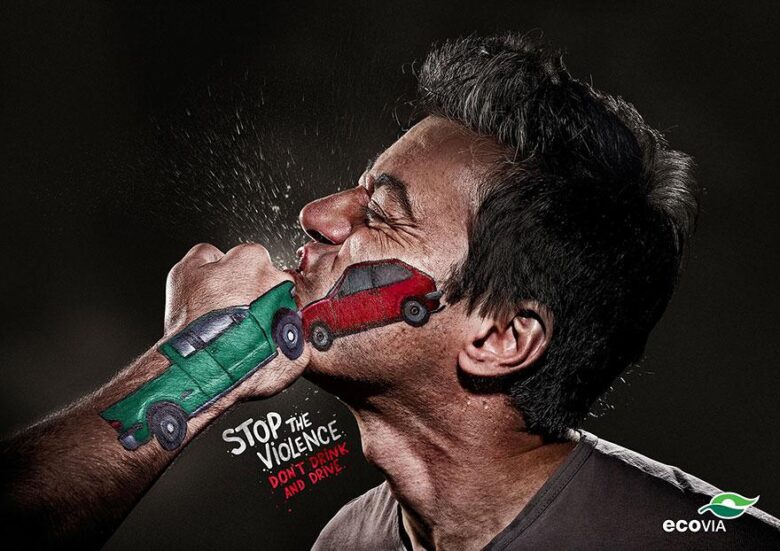 Advertising Agency: Terremoto Propaganda, Curitiba, Brazil
Bird Conservation: If You Don't Pick It Up They Will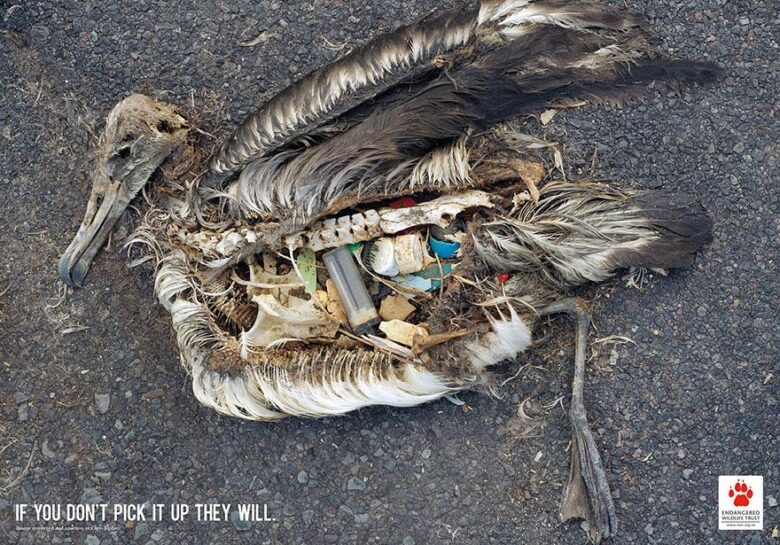 Advertising Agency: TBWA\Hunt\Lascaris, Johannesburg, South Africa
Every 60 Seconds a Species Dies Out. Each Minute Counts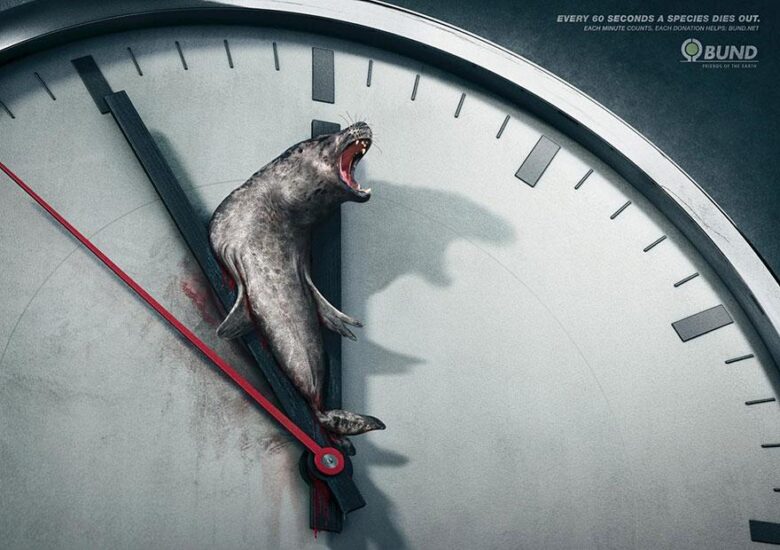 Advertising Agency: Scholz & Friends, Berlin, Germany
Elm Grove Police Department: Slower Is Better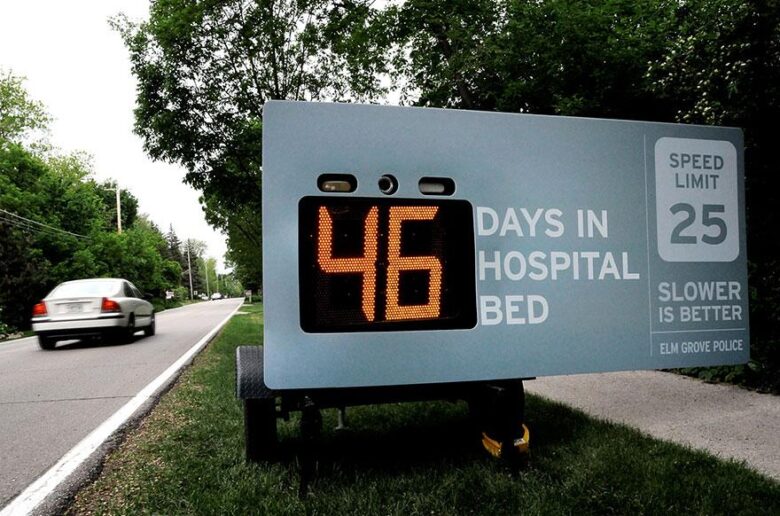 Advertising Agency: Cramer-Krasselt, Milwaukee, USA
Causing Cancer By Yourself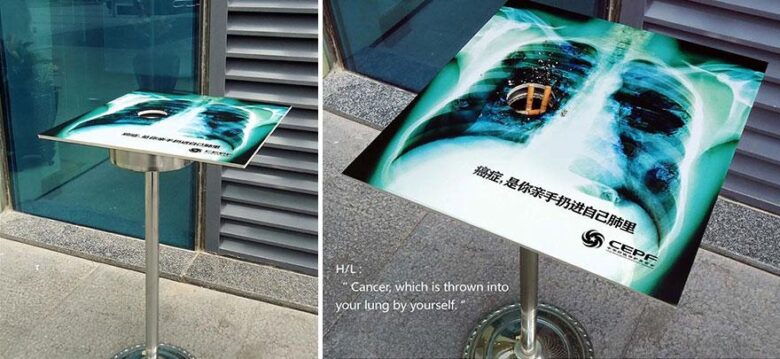 Advertising Agency: Dentsu, Beijing, China
What Goes Around Comes Around. Keep The Sea Clean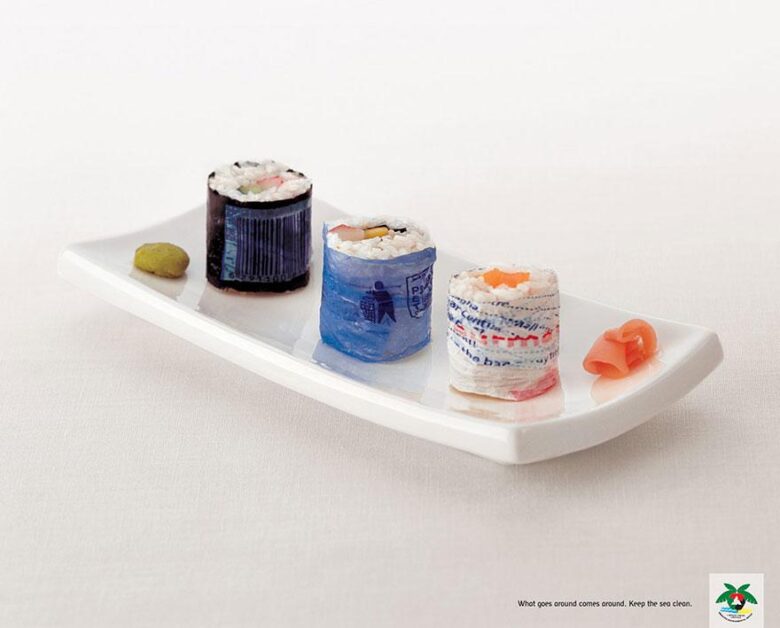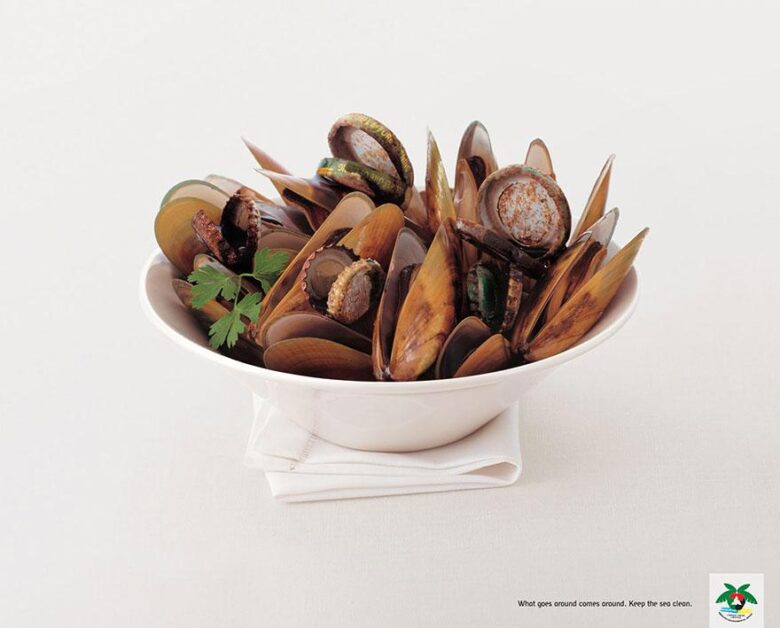 Advertising Agency: JWT, Dubai, UAE
Animal Anti-Cruelty League: That's Not A Football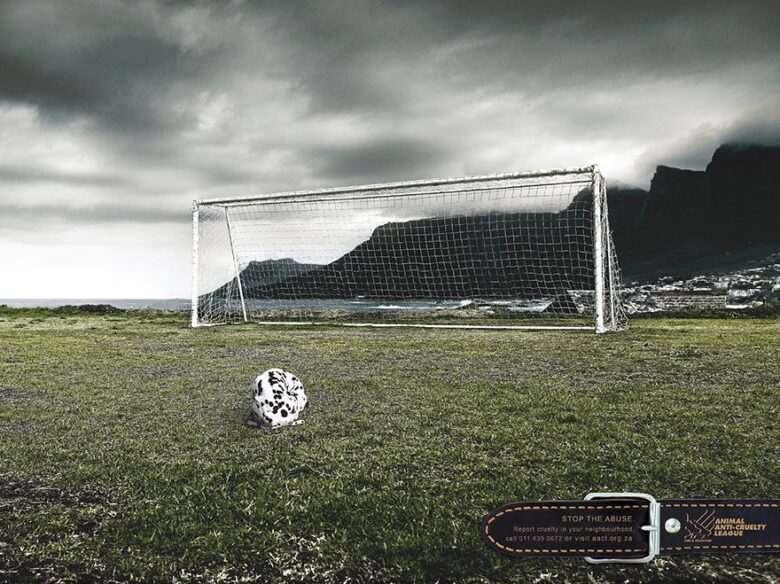 Advertising Agency: Lowe Bull, Cape Town, South Africa
Tailgating Isn't Worth It. Give Trucks Room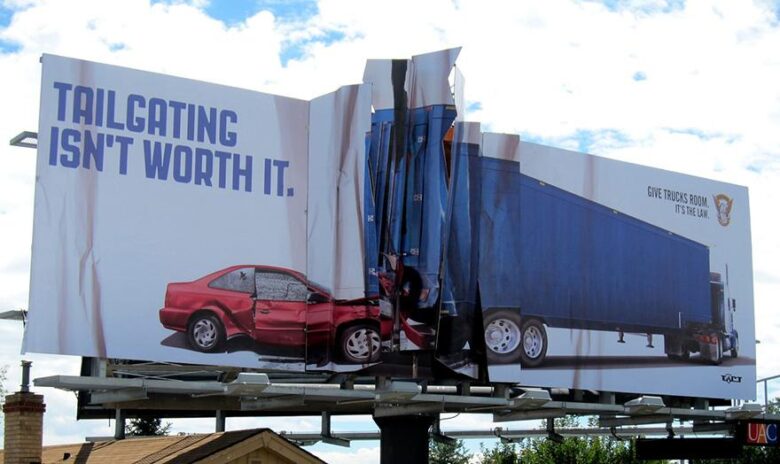 Advertising Agency: Amélie Company, Denver, Colorado, USA
Premature Ending: "If you smoke, statistically your story will end 15% before it should."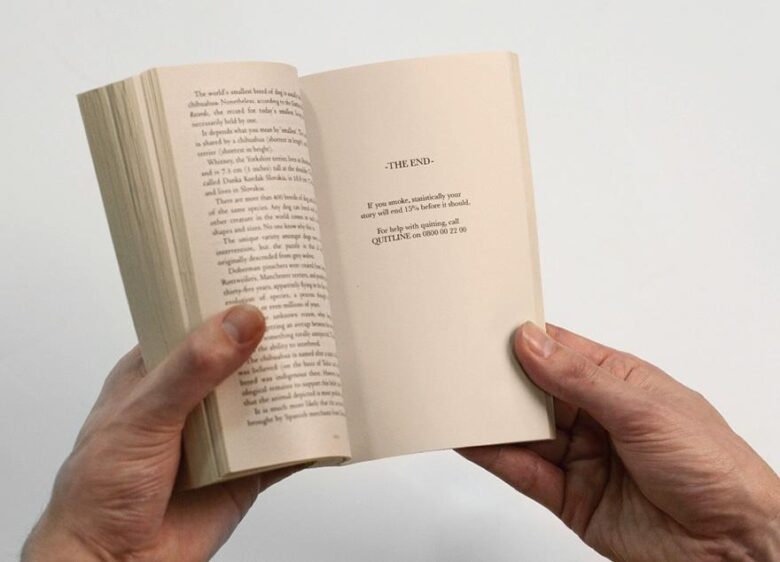 "THE END. If you smoke, statistically your story will end 15% before it should. For help with quiting call QUITTLINE on 0200 00 22 00? (Advertising Agency: Iris, London, UK)
Bangalore Traffic Police: Don't Talk While Driving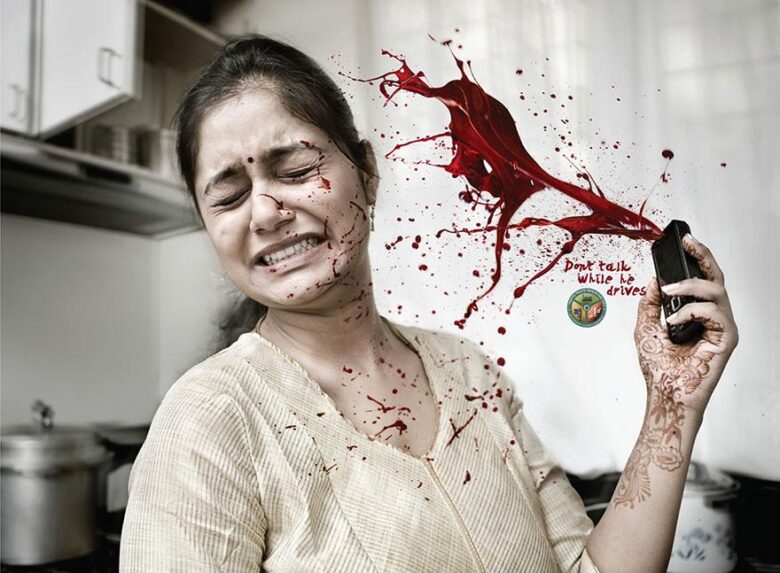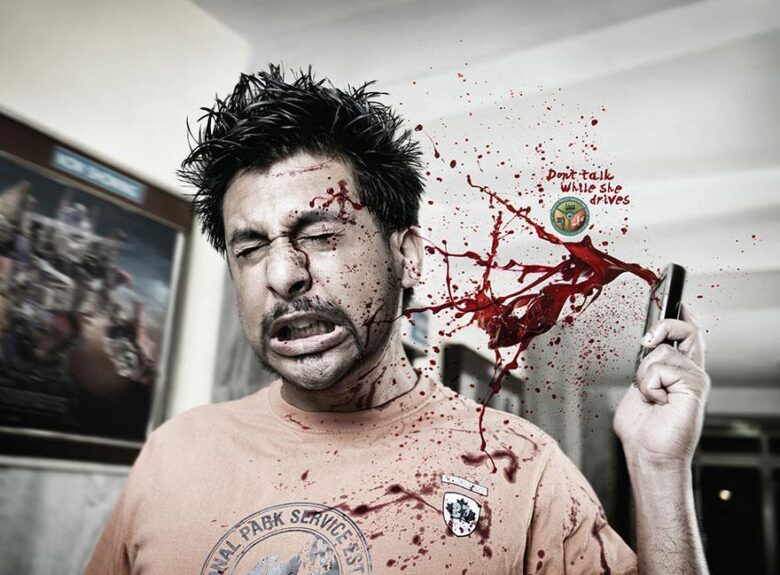 Advertising Agency: Mudra Group, India
Sea Shepherd Conservation Society: When You See A Tuna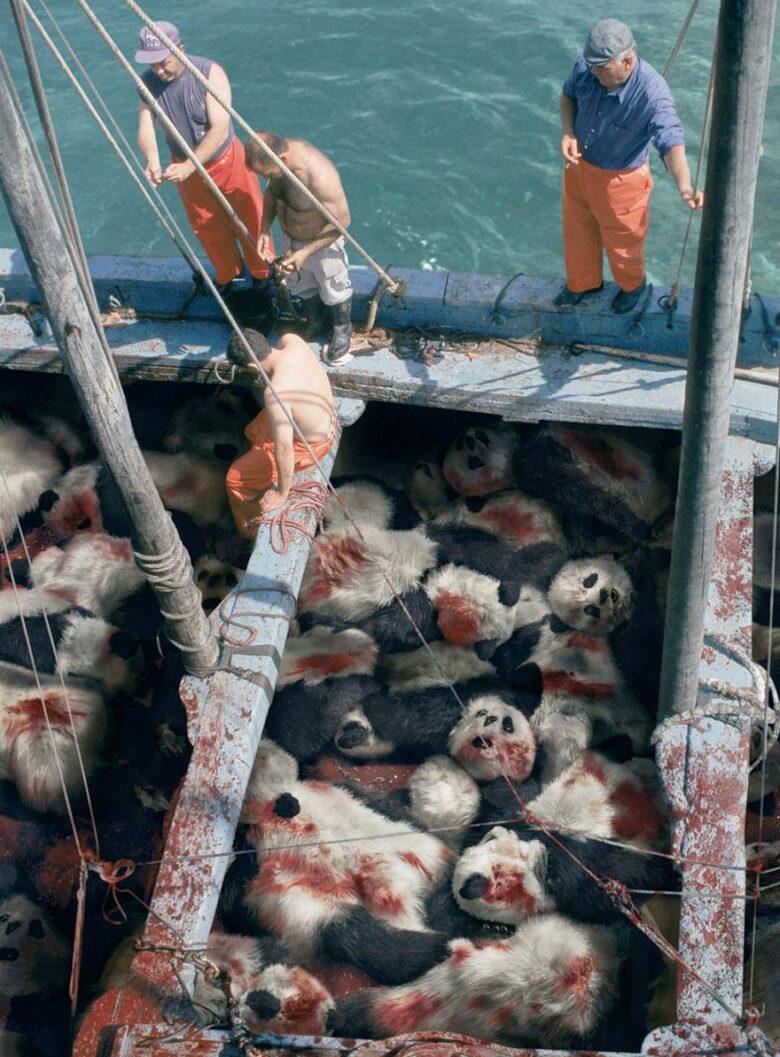 Advertising Agency: Ogilvy & Mather, Singapore
Sleepiness Is Stronger Than You. Don't Drive Sleepy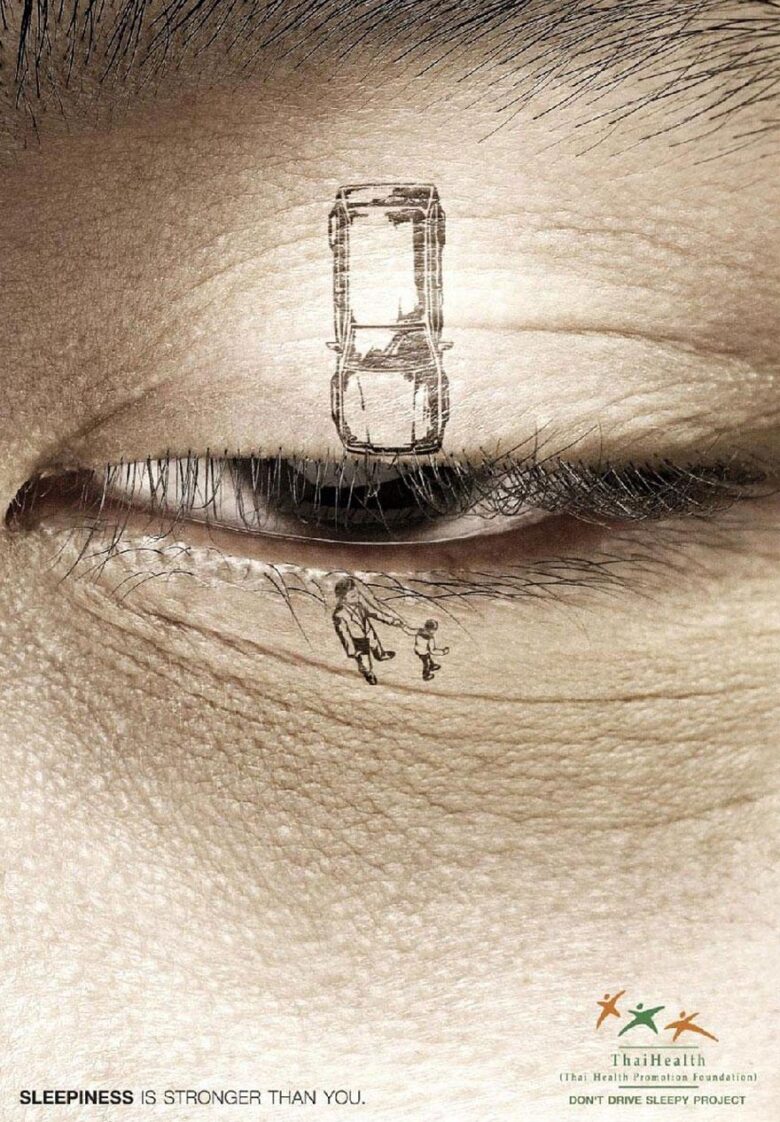 Advertising Agency: BBDO Bangkok, Thailand
Deforestation And The Air We Breathe: Before It's Too Late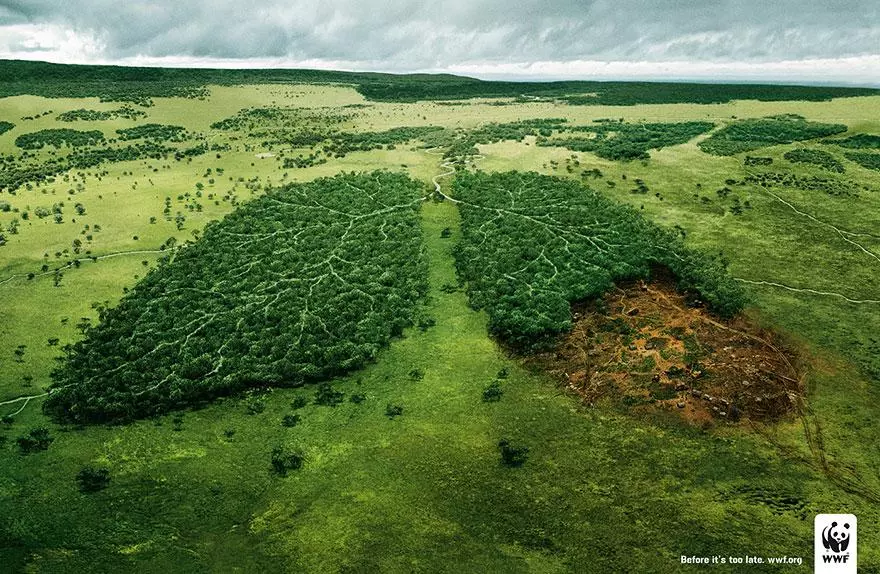 Advertising Agency: TBWA\PARIS, France
For The Homeless, Every Day Is A Struggle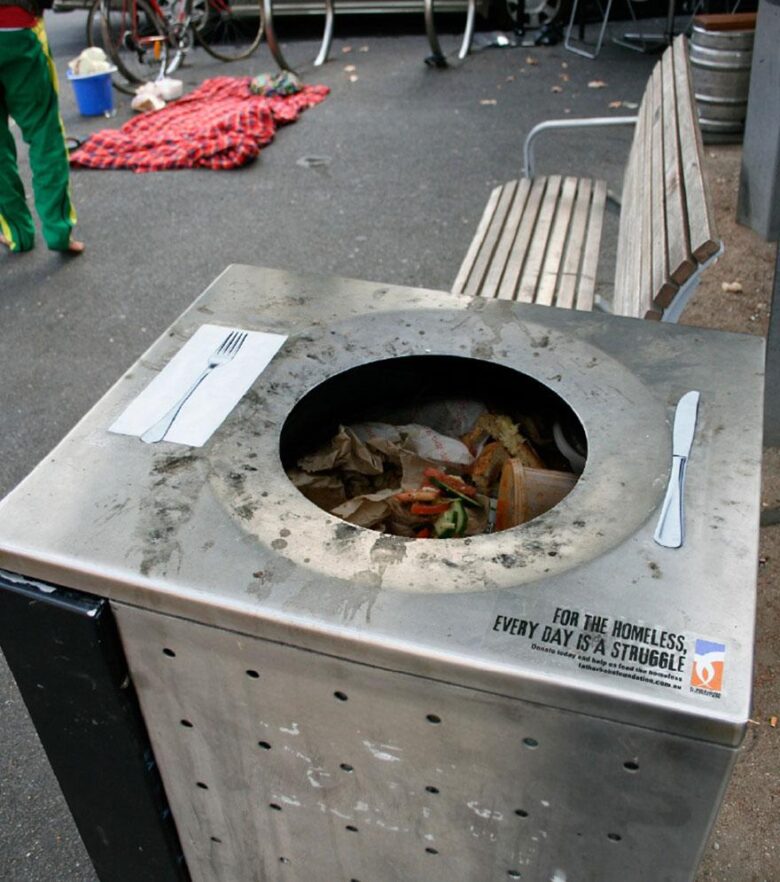 Advertising Agency: Clemenger BBDO, Melbourne, Australia
World Wide Fund For Nature: Frightening vs. More Frightening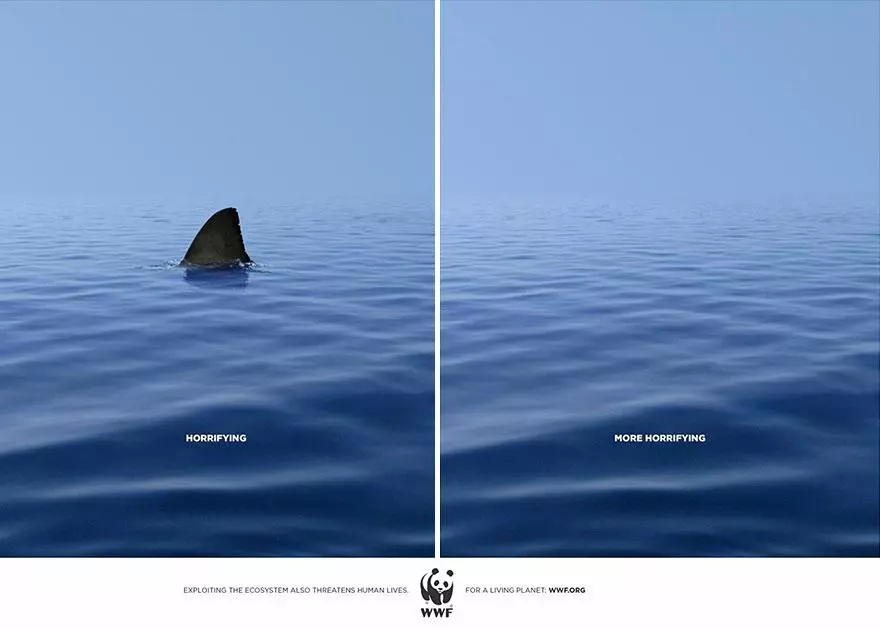 Advertising Agency: DDB&CO.;, Istanbul, Turkey
The Prvention Beer Mug: Please Don't Lose Control Over Your Drinking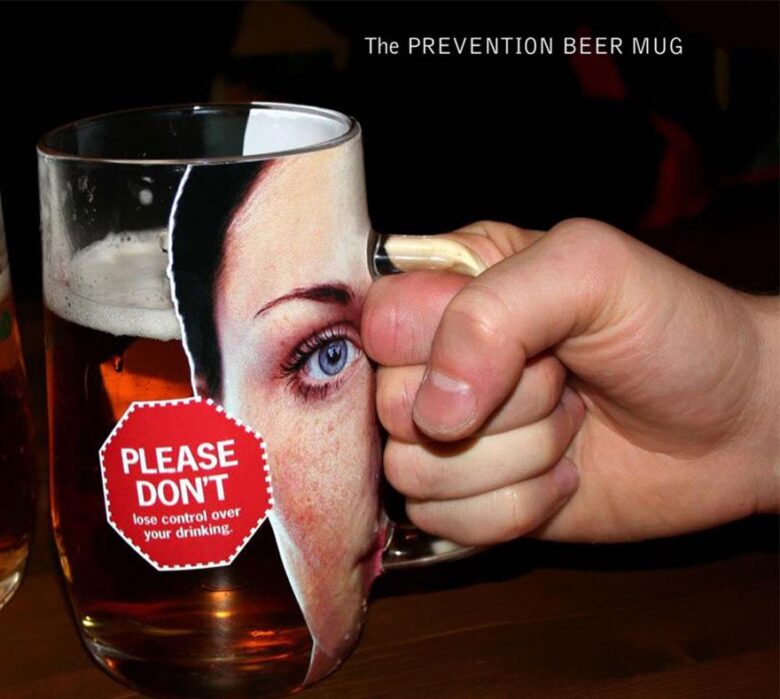 Advertising Agency: EURORSCG Prague, Czech Republic
Deforestation Continues With The Turn Of A Page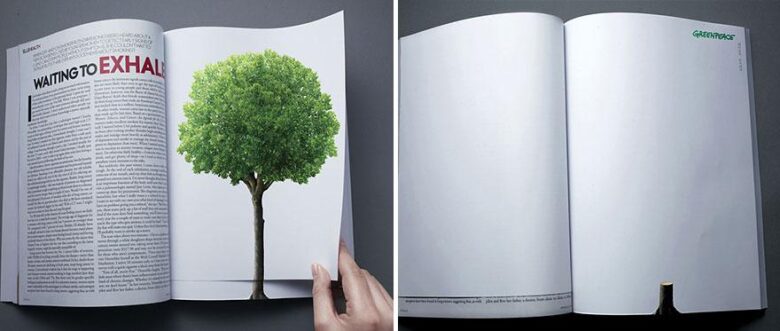 Advertising Agency: LINKSUS, Beijing, China
Air Pollution Kills 60.000 People A Year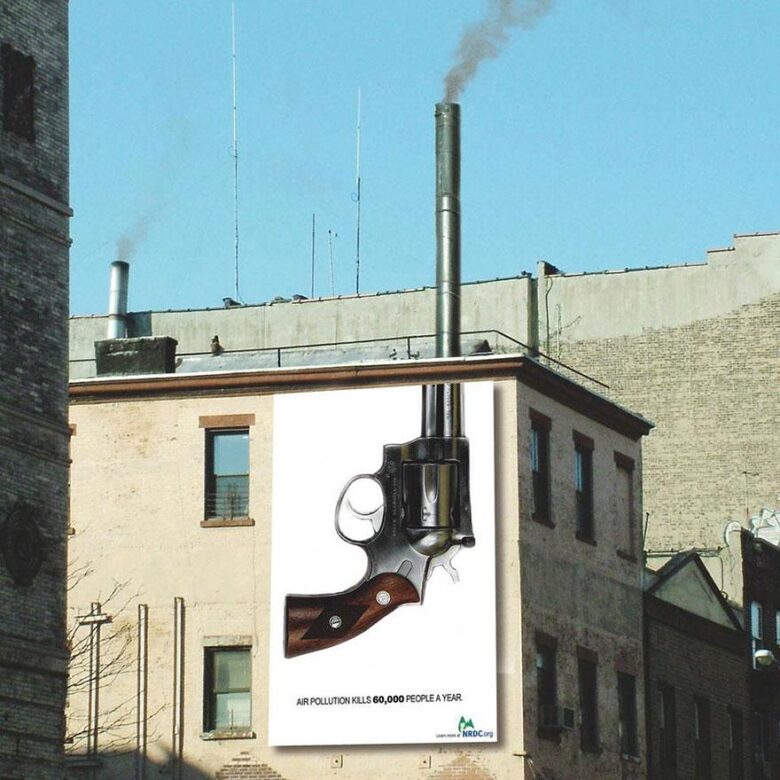 Breast Cancer Awareness Bra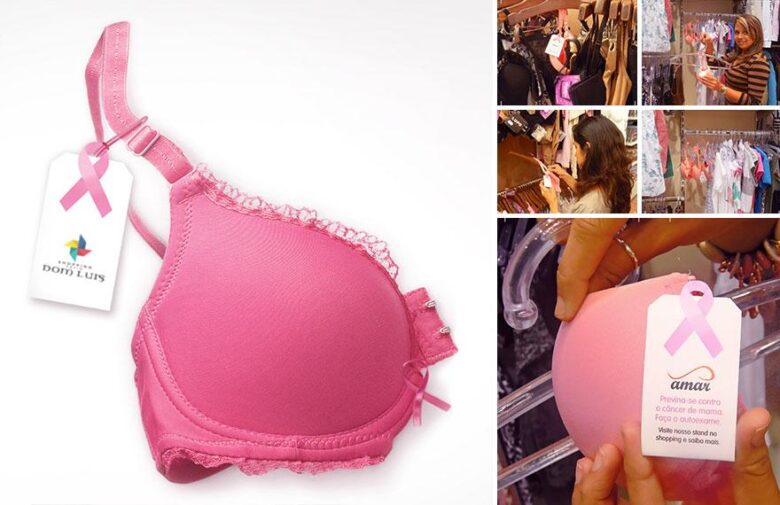 Advertising Agency: Bolero, Fortaleza, Brazil
Buckle up. Stay alive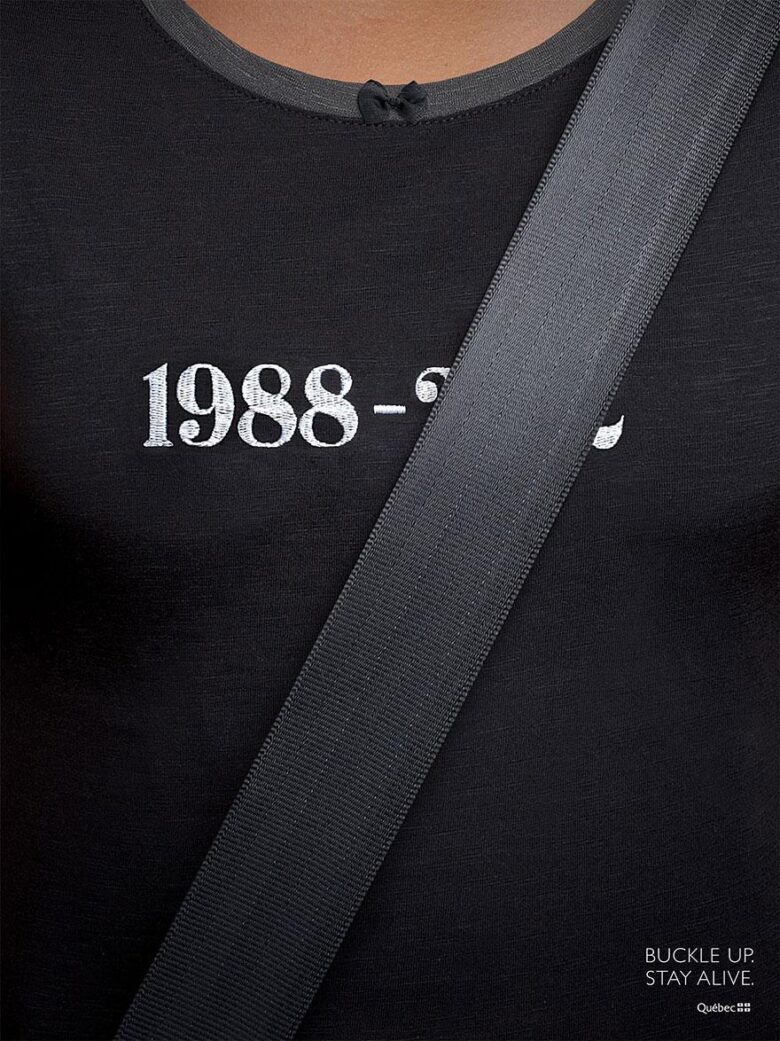 Advertising Agency: Lg2, Quebec, Canada
What Goes Around Comes Around: Stop The Iraq War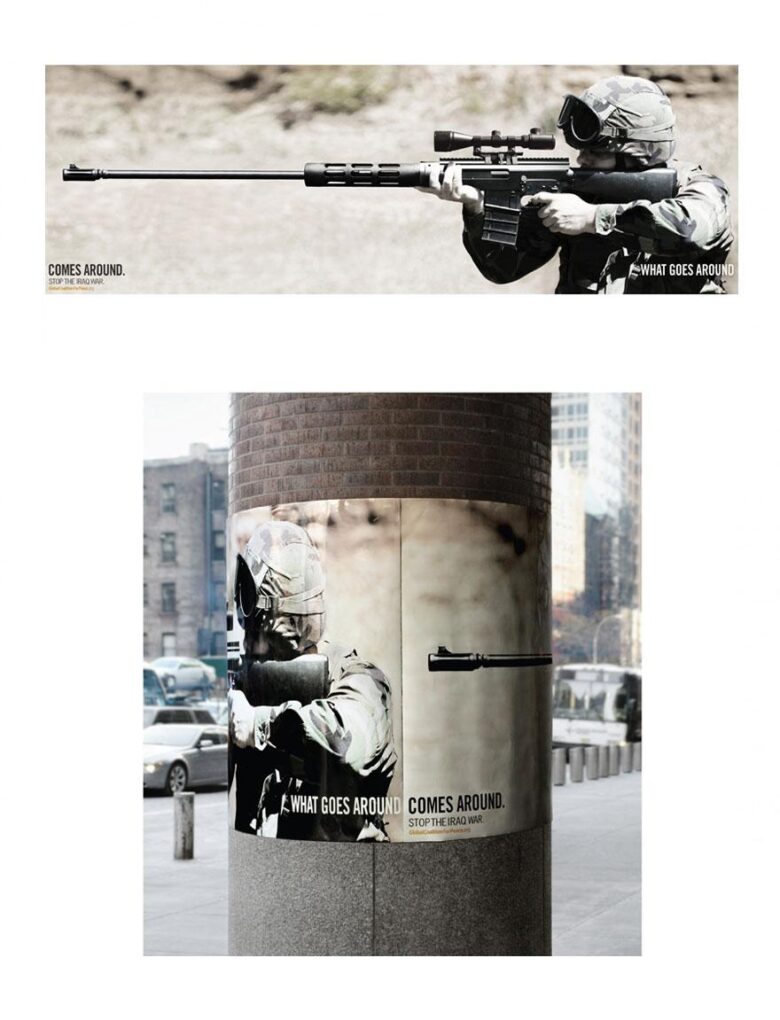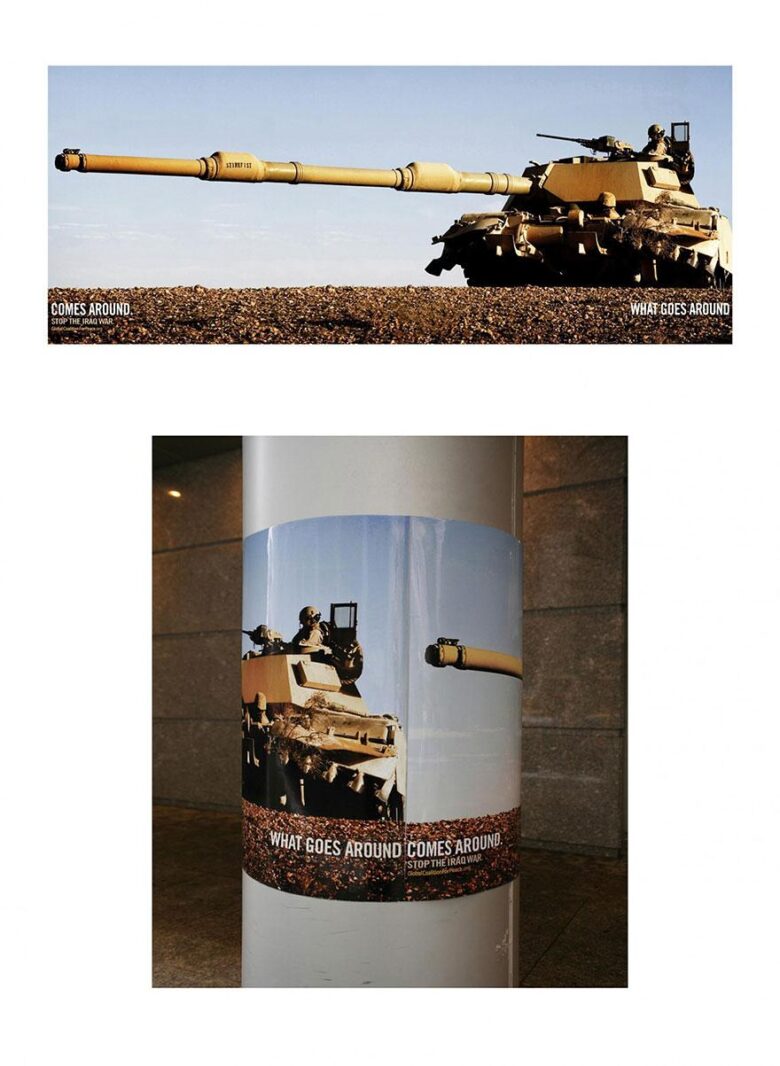 Advertising Agency: Big Ant International, New York, USA
UN Women: Auto-Complete Shows Perceptions Of Women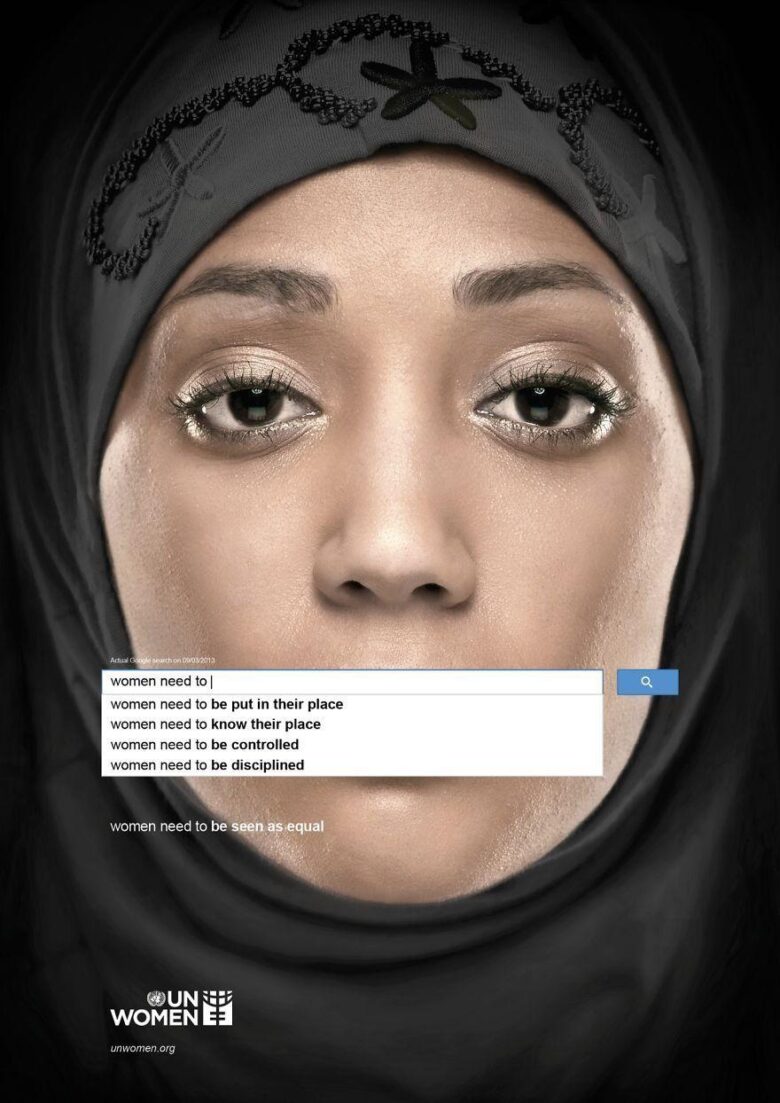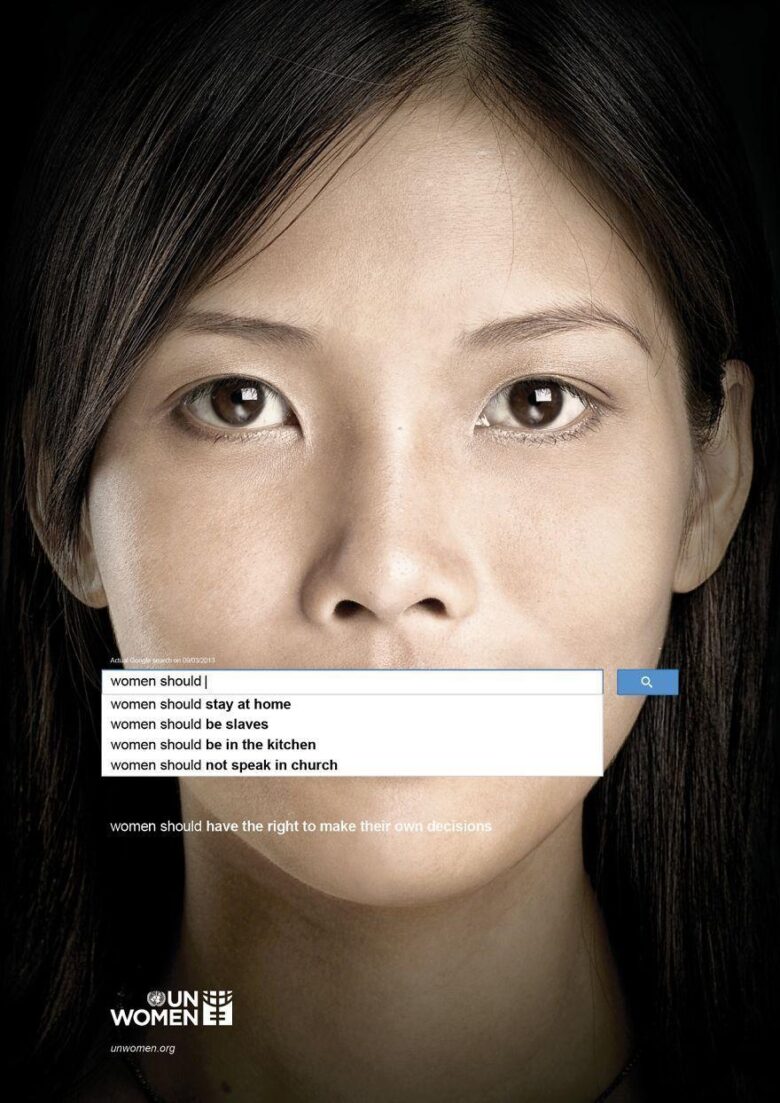 Advertising Agency: Ogilvy & Mather, Dubai, UAE
Don't Buy Exotic Animal Souvenirs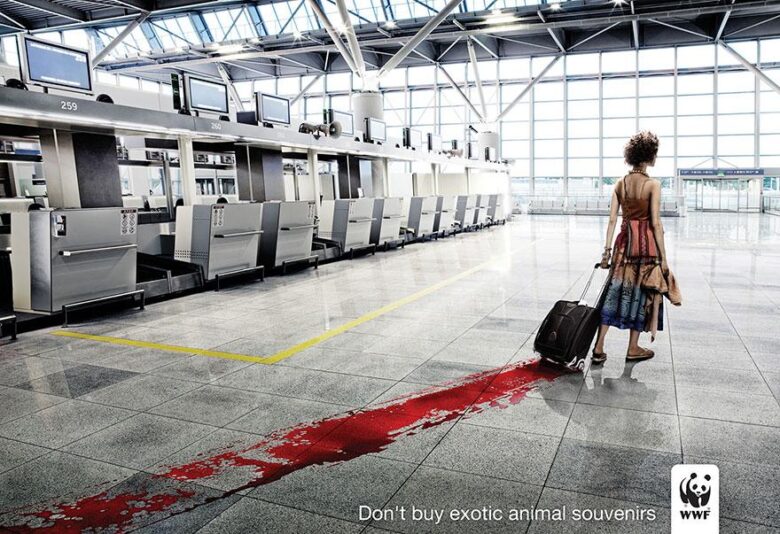 Advertising Agency: LOWE GGK, Warsaw, Poland
Save Paper – Save The Planet
Advertising Agency: Saatchi & Saatchi, Copenhagen, Denmark
Animal Abuse And Shelters: Same Pet, Different Owner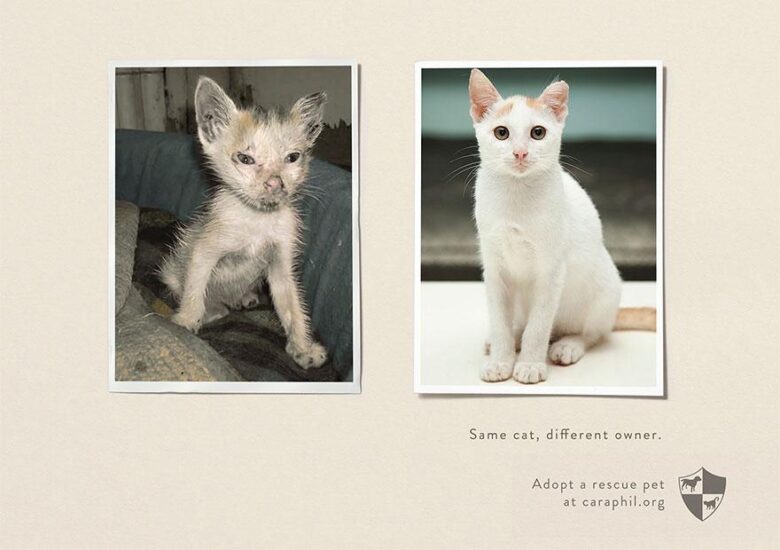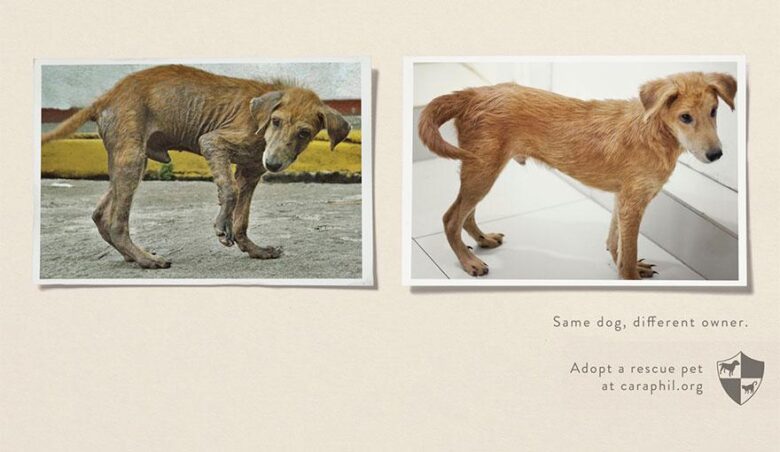 Advertising Agency: TBWA-Santiago Mangada Puno, Philippines
Sexual Predators Can Hide In Your Child's Smartphone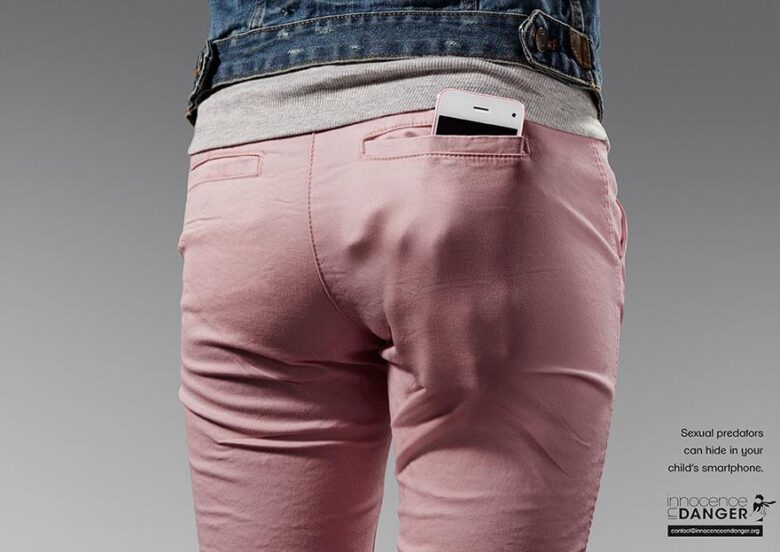 Advertising Agency: Herezie, Paris, France
You're Not A Sketch. Say No To Anorexia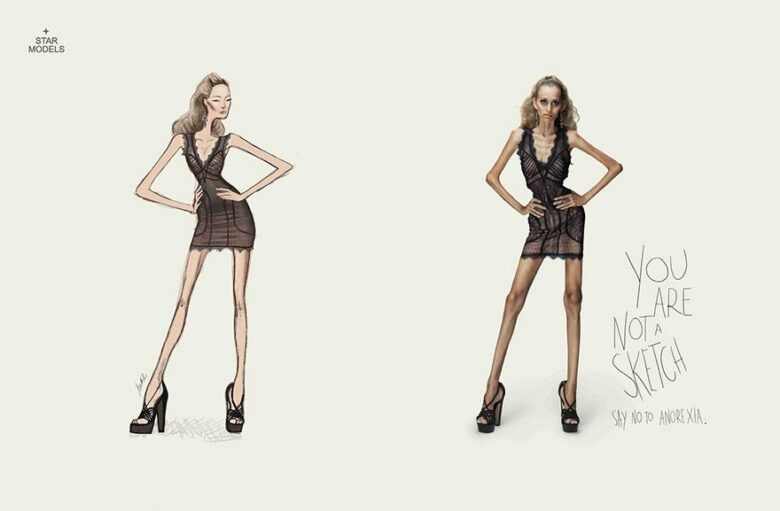 Advertising Agency: Revolution Brasil
What We See When You Smoke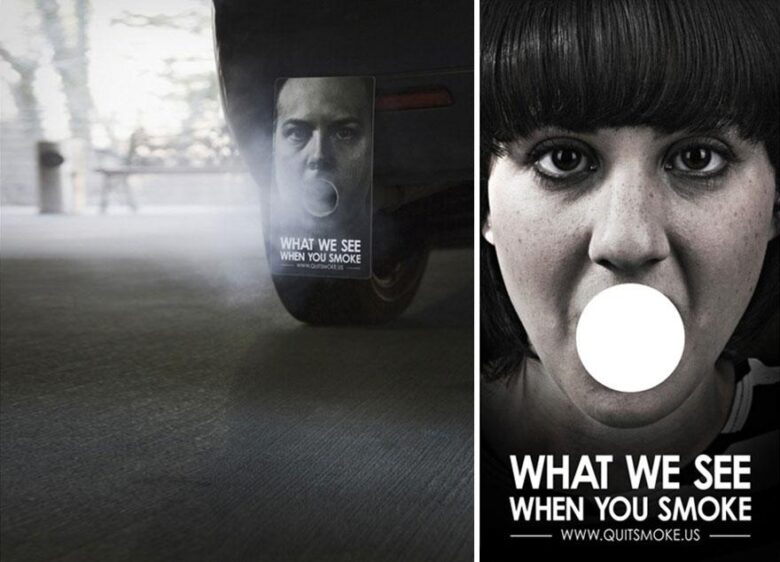 Advertising Agency: JWT, Atlanta, USA
Distracted Driving: Think Of Both Sides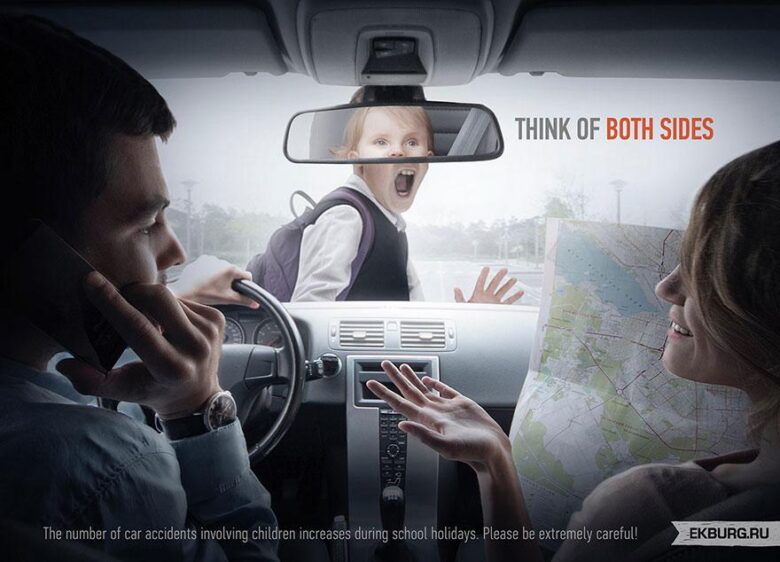 Advertising Agency: Red Pepper, Ekaterinburg, Russia