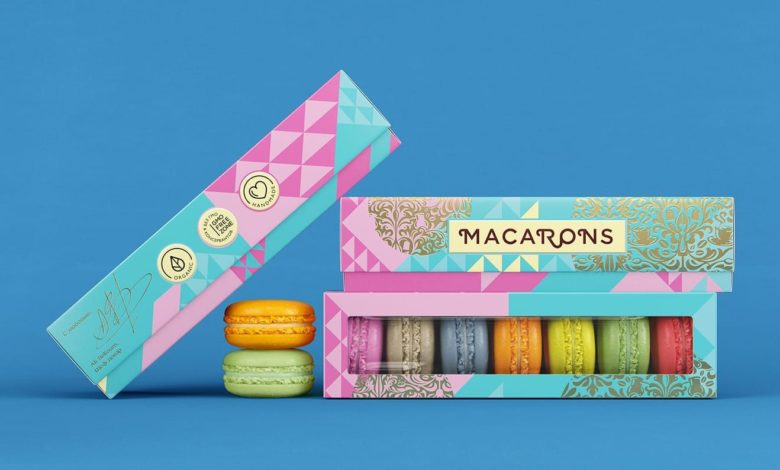 Uncategorized
40 Absolutely Stunning Product Packagings That Will Leave You Mesmerized
We are frequently taught not to judge a book by its cover, but in sales beauty is often skin deep. The first impression is created by the packaging of a product, and sometimes it's all it takes for us to want it. These awesome and beautiful packaging are sure to take you by their charm because they are simply 'Out of the Box'!
1. Creative Coffee and Tea Cups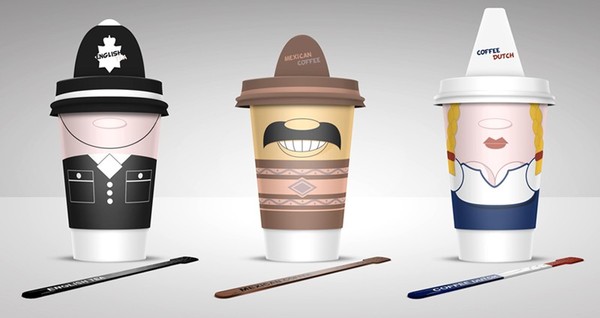 By Alex Litovka
Russian graphic designer Alex Litovka has created this creative packaging concept that symbolizes three different cultures and their famous beverages by brilliantly designing the cups into people belonging to each of the 3 cultures.
Mexican Coffee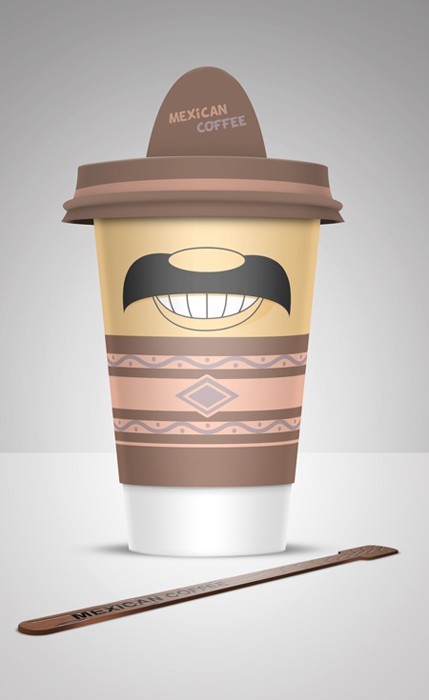 English Tea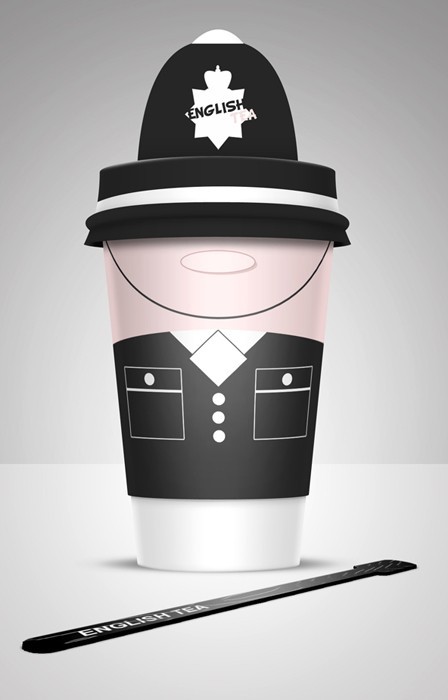 behance.net
Dutch Coffee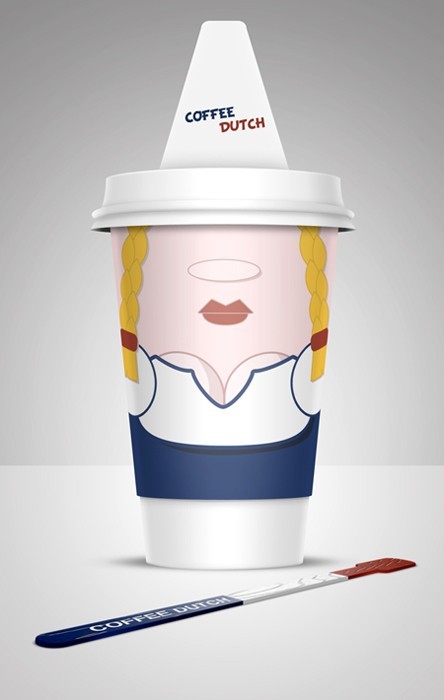 2. Bloc 100 Wooden Matches Block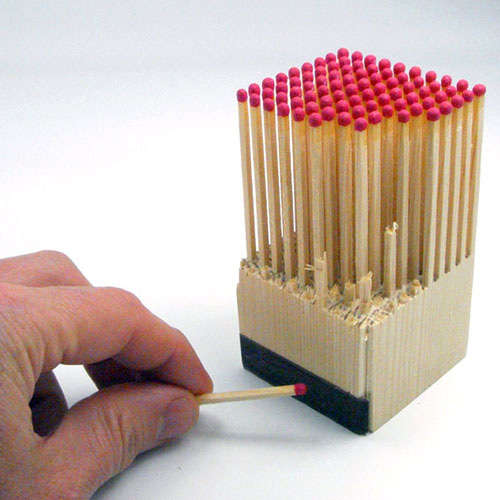 ambalaj.se
This innovative creation by bloc 100 is attached to a block and can easily be detached and you can scratch it along the block to light it.
3. Kleenex Desktop Companion Tissue Box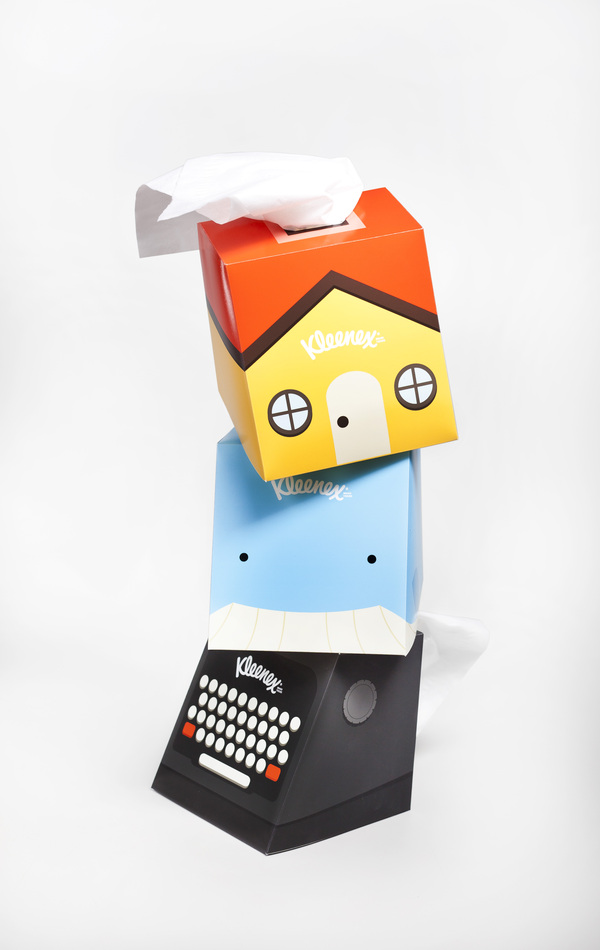 By Chris Yoon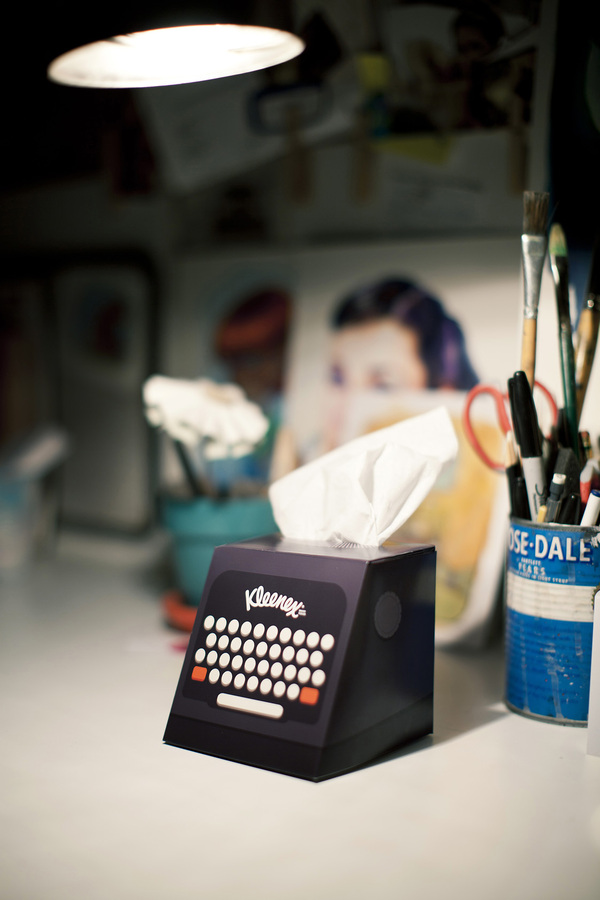 This portable tissue box by Kleenex is designed to be your desktop and table companion and help you get through movies and heartbreaks!
4. Ricola Music Edition Throat Drops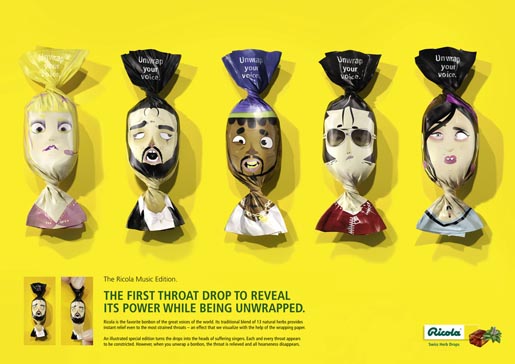 thedieline.com
The first throat drops to reveal its power while being unwrapped – a clever and eye-catching design enough to get you hooked into buying the product! Unwrap your voice!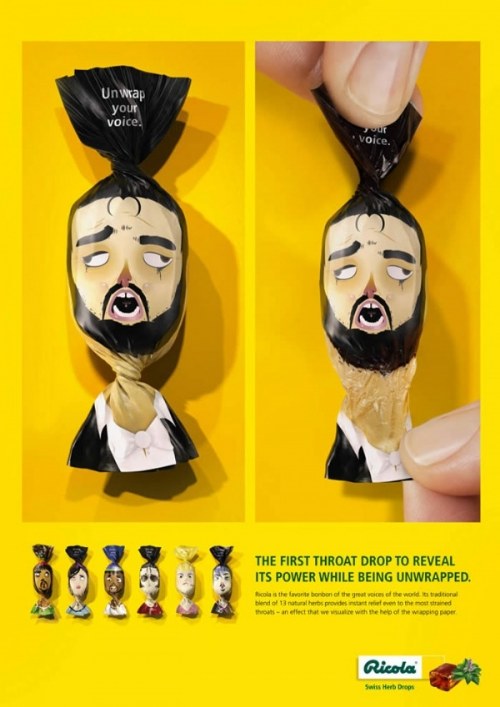 5. Thelma's Freshly Baked Cookies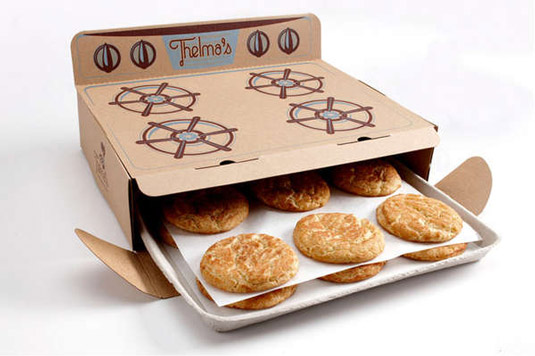 creativebloq.com
Thelma's is a cookie delivery business run by mother and son, Lana and Dereck Lewis. Each day, they lovingly bake chocolate chip cookies and snickerdoodles, and deliver them by the dozen, warm in this brilliant oven-inspired packaging design.Saturday Mfg's packaging design delivers Thelma's cookies fresh from the oven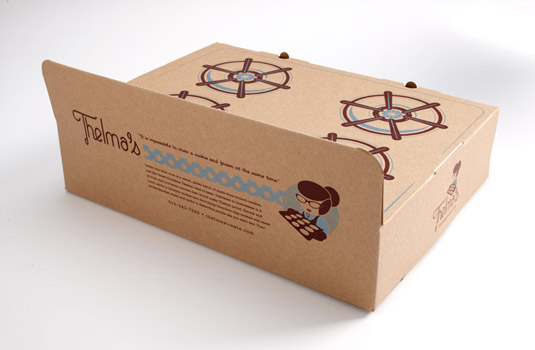 6. Kohberg Fighting Breast Cancer Buns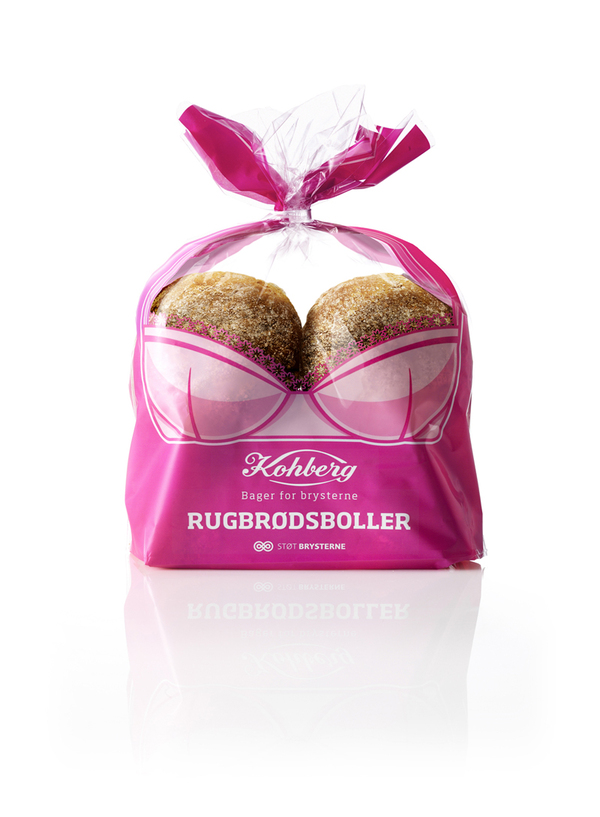 By Dennis Evers
This beautiful pink packaging by Kohberg excellently conveys its social inclination of fighting against breat cancer. The beautifully symbolic packaging says it all.
7. Diesel 'Only The Brave' Perfume For Men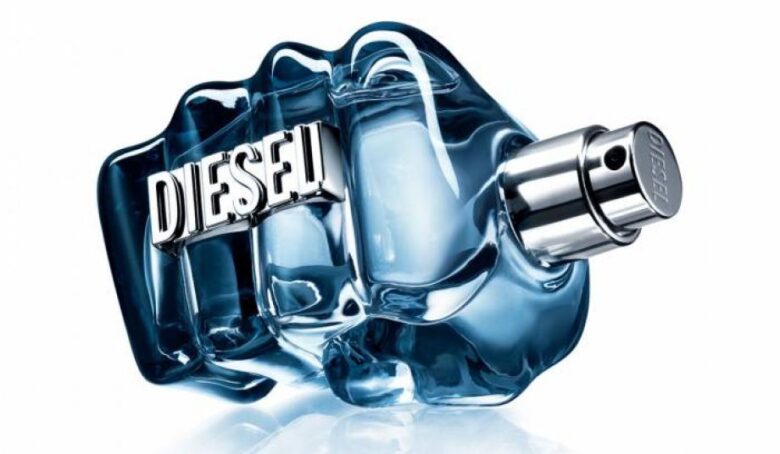 diesel.com
The idea behind the concept of this bottle was – "It's a question of conviction. A matter of self-confidence. It's about drawing the necessary energy for self-accomplishment from deep within. Defining your values and proving your own commitment to yourself. A magnetic opposition connecting the warmth and masculinity of lemon and leather with the energy of amber and cedar wood, for a man who never stops moving up, believing in himself."
8. Newton Running Energy Efficient Recycled Packaged Shoes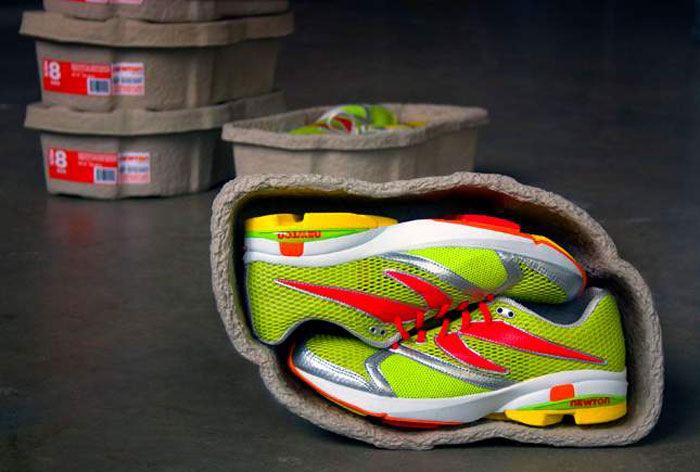 toxel.com
Molded paperboard packaging from Newton Running not only reduces waste by eliminating the need for interior tissue paper and other material commonly used in shoe packaging, it also provides a shell that is easy to stack and transport.
9. Spine Vodka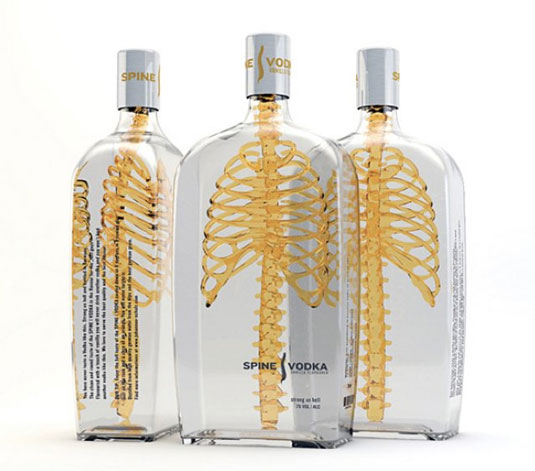 Designed by Johannes Schulz
This vodka brand gets down to the bare bones of packaging. Designer Johannes Schulz integrated the spine with the ribcage to communicate a product with a 'backbone', the uniqe 3D design approach sets it aside from its 2D counterparts. "The transparent glass material stands for a product that don't has to hide something," Schulz concludes.
10. Dino Gum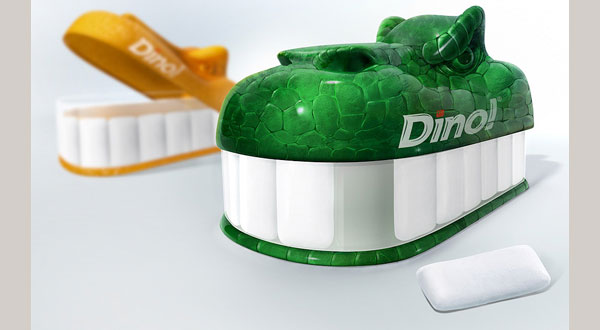 designyourway.net
This innovative dinosaur's head inspired teeth gum does convey the true essence of the product and makes it all the more interesting due to this bizarre packaging
11. Real Boy Push Pins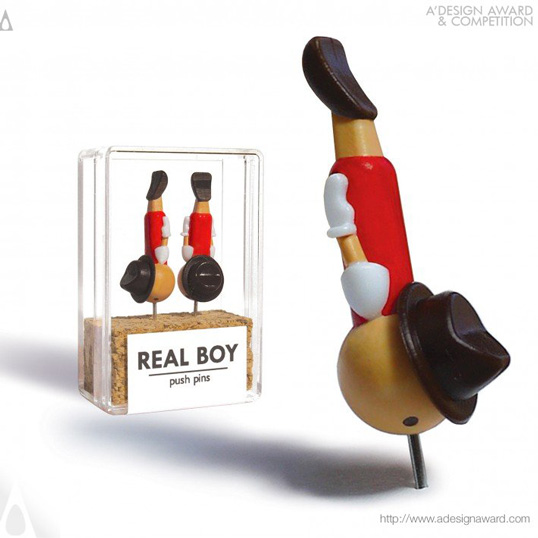 by Duncan Shotton
An interesting design makes a boring push pin into an interesting product -one which is picked off the counter due to its out-of-the-box design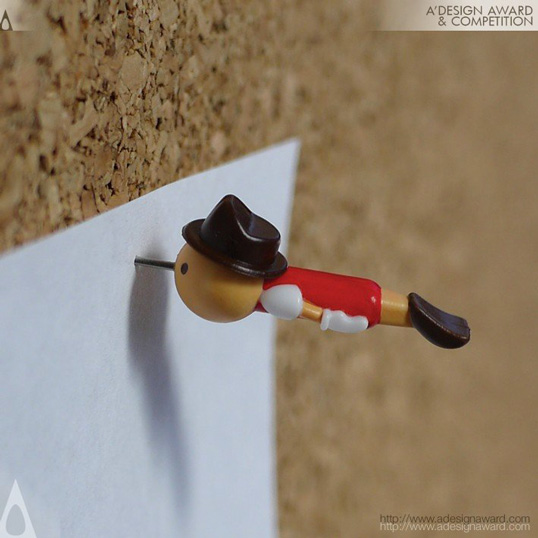 12. A Bigger Harvest Oranges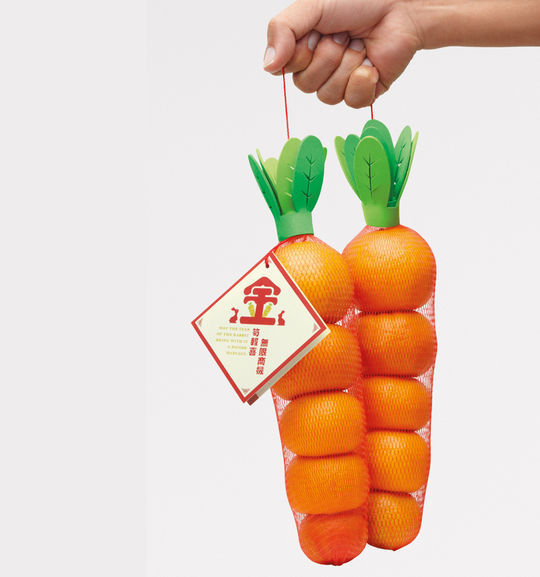 Designed by Alpha245
Mandarin oranges have always had a symbolic presence during Chinese New Year. Phonetically, they mean 'gold', and since 2011 was the Year of the Rabbit, we packed the oranges into a shape that looked like carrots – to signify a golden harvest for the year. These were given to existing and potential clients to wish them a successful and profitable Year of the Rabbit.
13. Japanese Washing Powder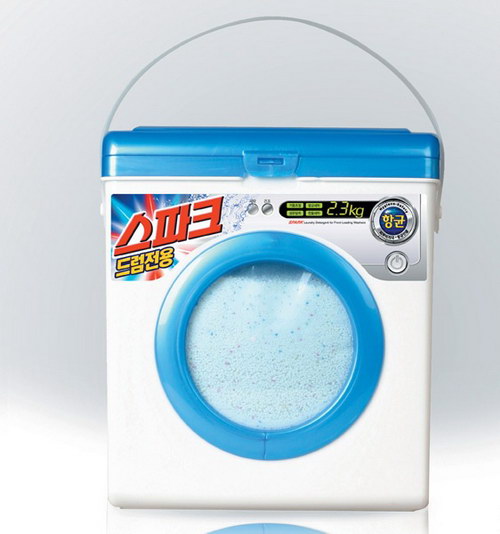 photovide.com
The washing powder takes the form of a washing machine. A one of a kind simple yet brilliant design.
14. Hexagonal Honey Comb Packaging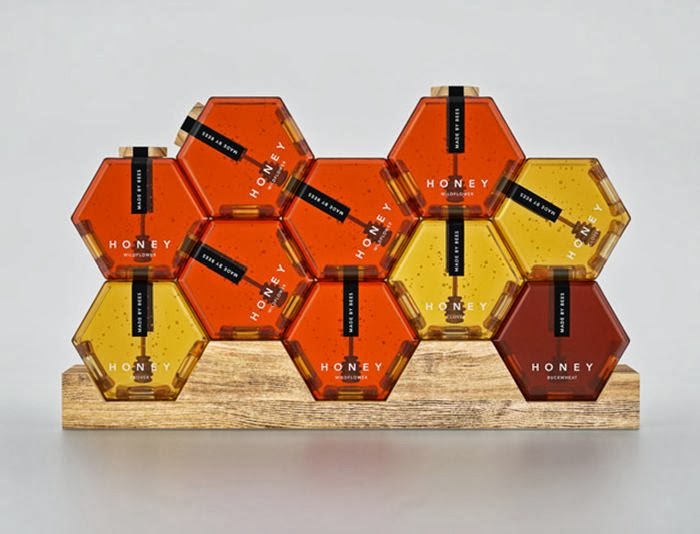 via Maks Arbuzov
The variously colored honey bottles stacked onto each other to give the appearance of a beehive is spectacular. Infact the honey bottle is provided with a honey comb to adequately take out honey.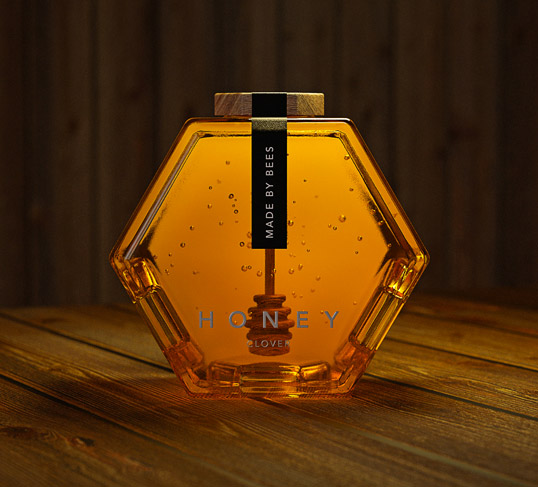 15. Turkish Delight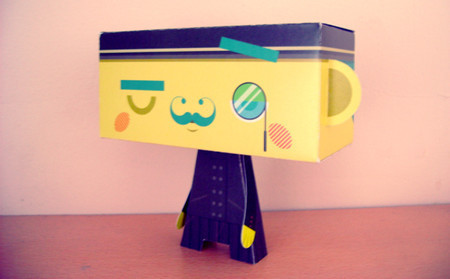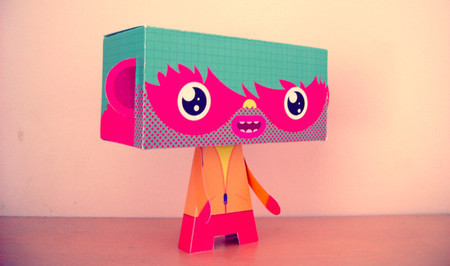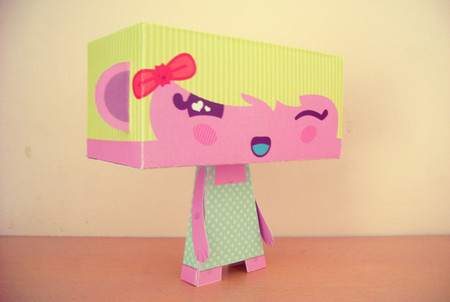 icanbecreative.com
Sometimes packages can really communicate emotions. The intention of the design below was to attract children and provide sustainability instead of throwing it away after consuming this product. For this reason the package can turn into a paper toy. The children can put together the body which is inside the package, and the face.
16. Handy Nails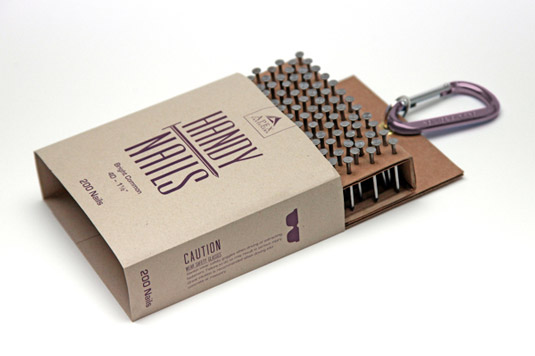 via Melissa Archer
This absolutely safe nail packaging ensures that we don't bruise and injure ourselves when we're around nails.
17. Jooze Juices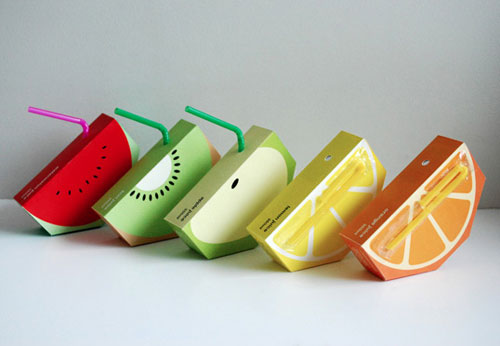 These delicious looking fruit boxes are very appealing and clearly seem to demarcate what juice you're looking for. A fruity and creative packaging by Jooze juices.
18. Rolling Words: Smokable Songbook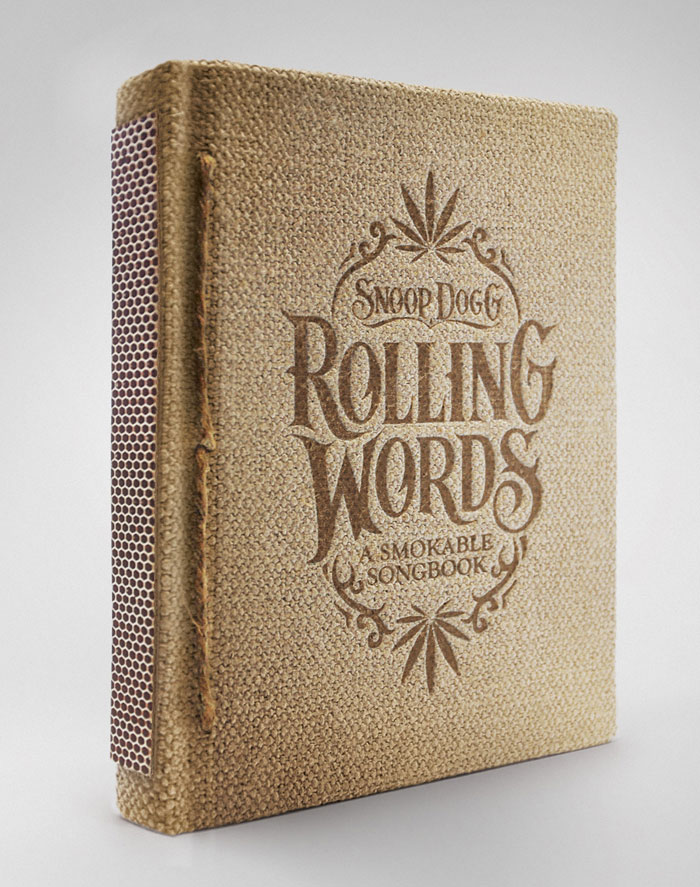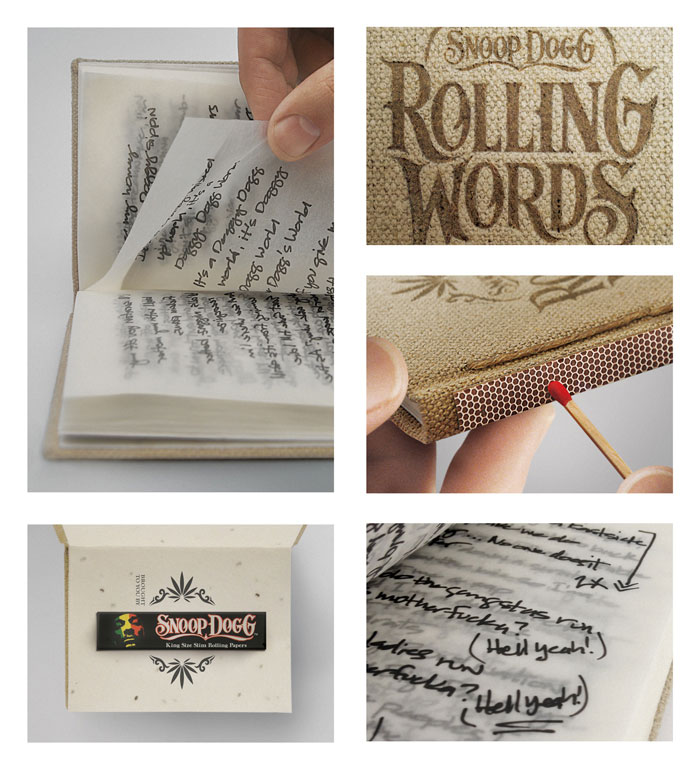 Designed by Pereira & O'Dell
A promotion for Snoop Dogg's Kingsize Slim Rolling Papers created by San Francisco agency Pereira & O'Dell. Each page is a rolling paper with Snoop's greatest songs and lyrics written on them – in non-toxic ink – for your rolling pleasure. The pages are perforated making them easy to detach. The book is made of hemp-related materials, with the cover, binding, and internal lining all made from hemp seed paper while the spine of the book is a match striking surface.
19. The Last Cigarette Packaging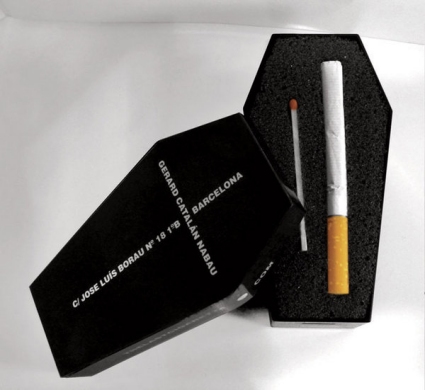 A coffin-shaped box with a cigarette and match stick inside. A symbolic representation of where cigarettes lead you to – YOUR GRAVE!
20. Naked Beer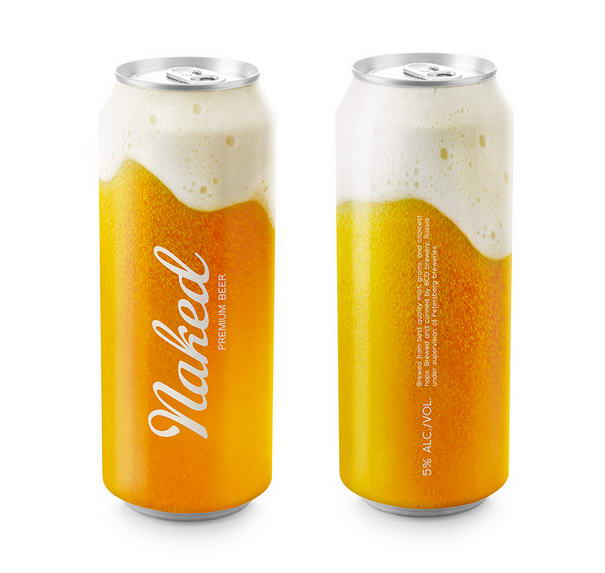 DESIGNED BY TIMUR SALIKHOV
He literally put the beer on the outside. It's like a bottle wrapped in beer porn, a perfect shot of the crispest, coolest beer you've ever seen, one that will instantly quench your thirst. It's also smart that he chose to treat the actual branding quite minimally, letting the beer do the selling. Done and done.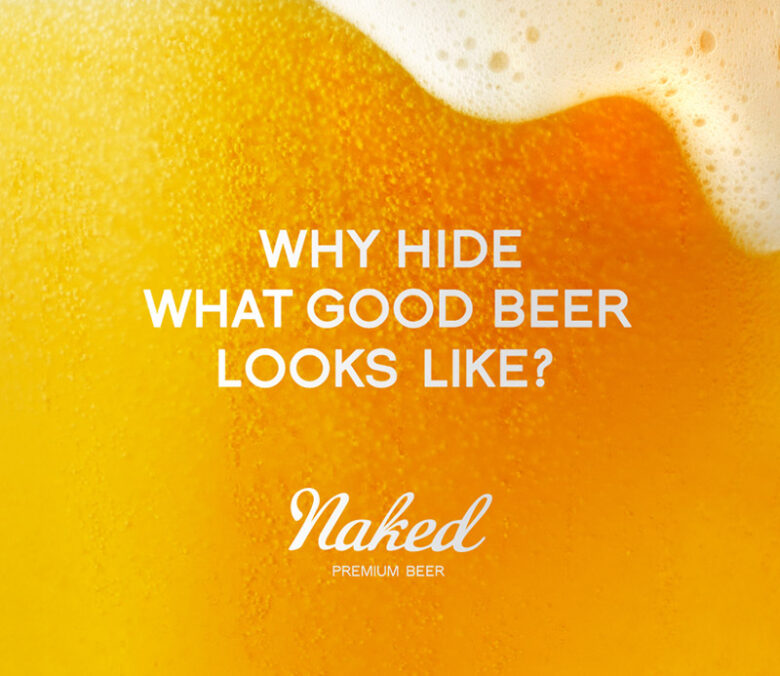 21. Mixed Emotions Spiral Vodka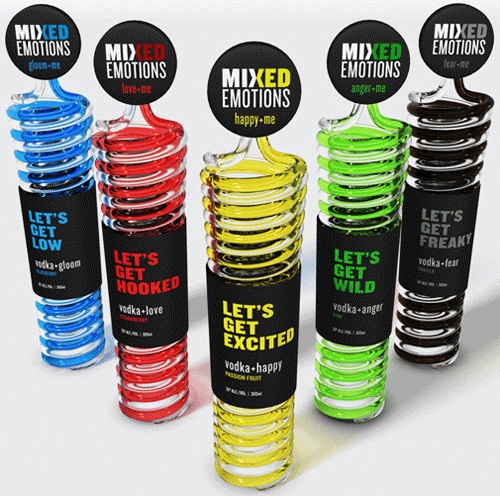 Designed by José Luis García Eguiguren
Cool new design that envokes emotions and changes your attitude to your preferrence and a spiral two-straw structure that lets the consumer see the liquids combine as he drinks.
22. Beauty Engineered Forever (BEE)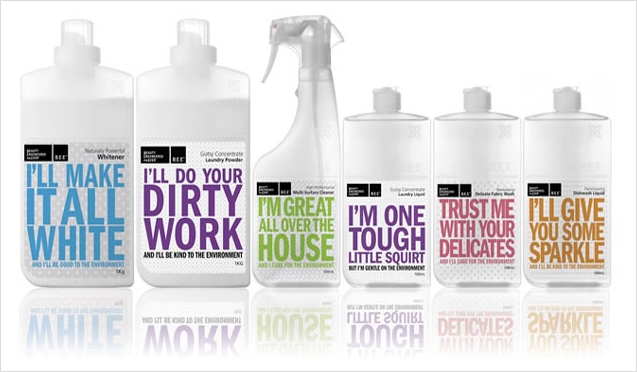 thedieline.com
Simplicity at its best. B.E.E. is a line of environmentally friendly home cleaning products from New Zealand with packaging that focuses on typography as the main design element. Not only is it visually interesting, it catches your attention and focuses you on the benefits of the product. If this were sold here it would be in direct competition of Method.
23. Nike Air Bubble Packaging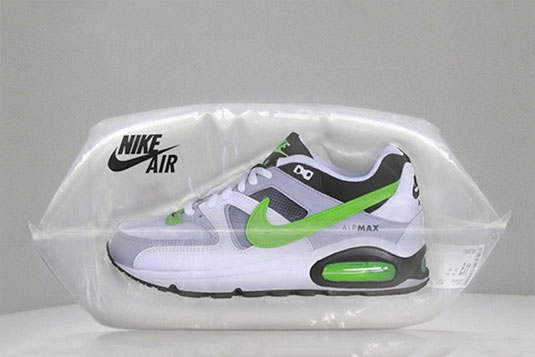 Designed by Scholz and Friends
Highlighting the Air cushioning oft championed by the brand, the point-of-sale packaging sees the kicks encased in a Nike Air-branded cushion – much like those that cushion the shoe boxes themselves and prevent damage during shipping. Made out of plastic, it takes on the form of a clear bubble large enough to comfortably hold the shoes inside. The result is incredibly futuristic, not to mention slightly more practical in that a person can view them instantly.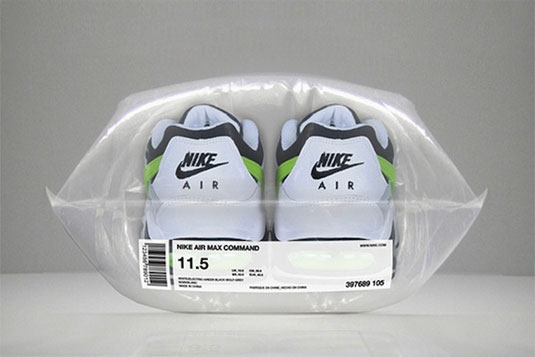 24. Eco & Sustainable Premium Thai Pomelo Packaging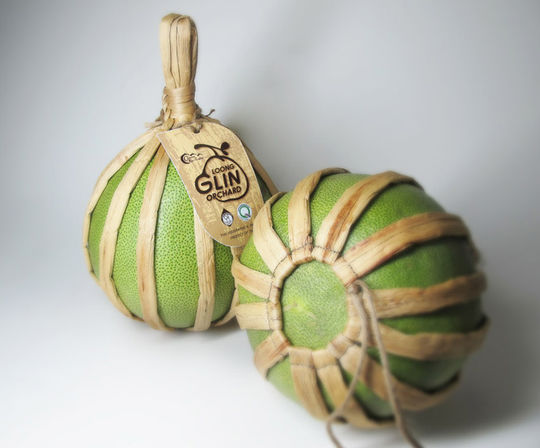 Designed By Yod Corporation Co.,Ltd
This package is designed for a famous Thai pomelo of Chainat province, made of water hyacinth. This environmentally friendly package can draw consumers in and uplift high quality Thai fruits to premium or gift markets, and decompose easily within 3 months by burying it. Pomelo's packaging design is inspired by The King of Thailand's philosophy of sufficiency economy highlights sustainability and self-reliance. Therefore the main material used in package's structure is made of a local plant found in an area of product's origin.
25. 3M 'Volume Down' Ear Plugs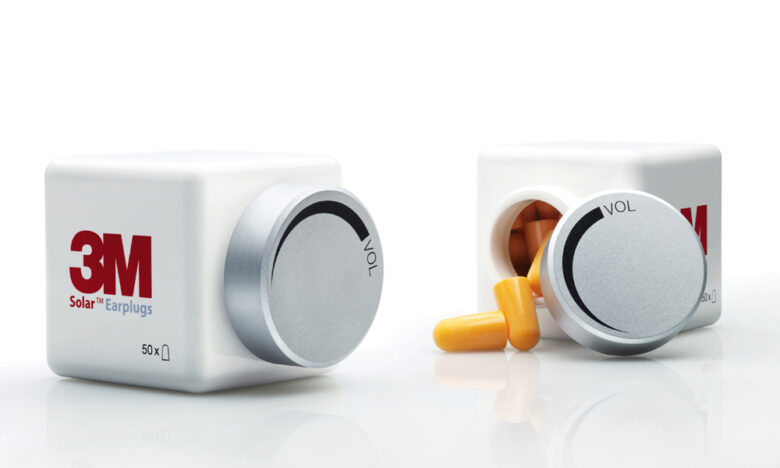 Designed by Scholz and Friends
The task was to develop an original promotional packaging solution that immediately conveyed the product value of 3M's Solar Earplugs – a product targeted at end users frequently requiring effective noise protection (such as musicians and festival-goers). 3M turned the purpose of the earplugs – to reduce noise – into an original package design. The container's cap looks like the volume knob of a hi-fi system; when opening it to reach the earplugs, one seems to be turning down the volume.
26. Origami Tea Bags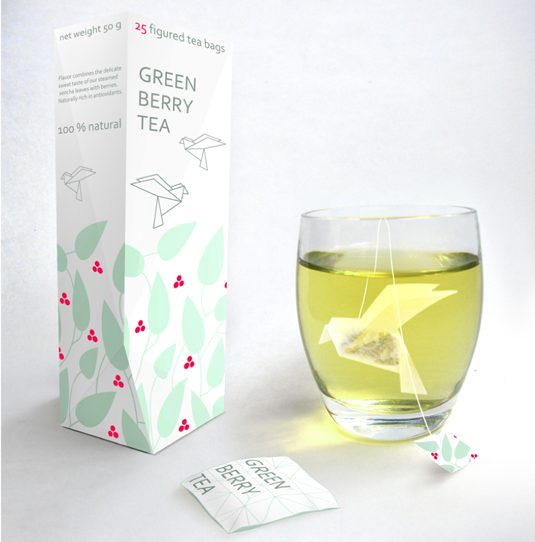 Designed by Natalia Ponomareva
As the tea infuses, the bird unfurls, which is the part we're really impressed with. The beautiful and cute tea bag is a sure eye-catcher due its origami design and is a well thought out packaging strategy.
27. Burn Go Fat Reducing Pills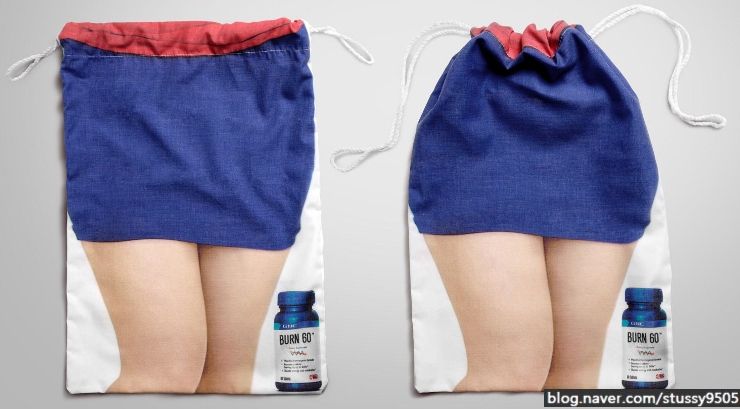 blog.naver.com
This creative shopping bag design for Burn Go pills rightfully conveys the products appeal to the customer and stands out as a well though out packaging idea
28. Beijing Buffet Fortune Cookies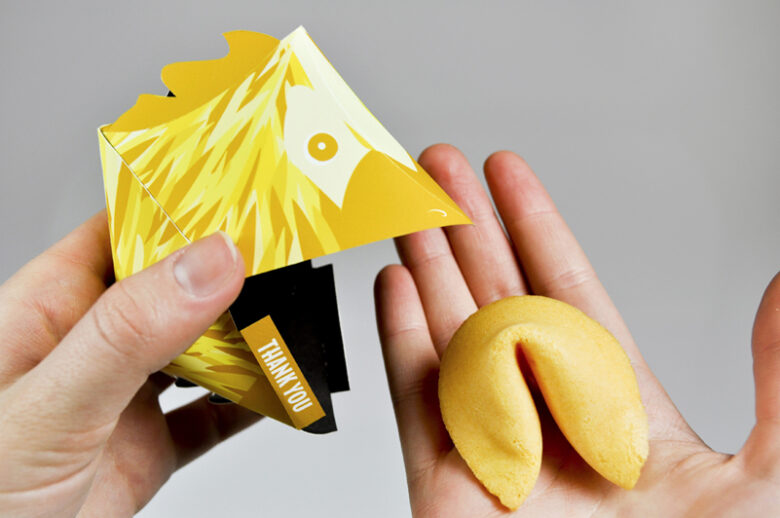 Designed by Caroline Brickell
Each animal represents one of the twelve parts of the Chinese Zodiac. Squeeze their cheeks and voilà! Out pops your fortune. The innovative shape, cut from a single piece of cardstock for easy assembly, protects the cookie inside from breaking. Collecting the entire set is a challenge that's sure to encourage repeat customers!"
29. Bzzz Honey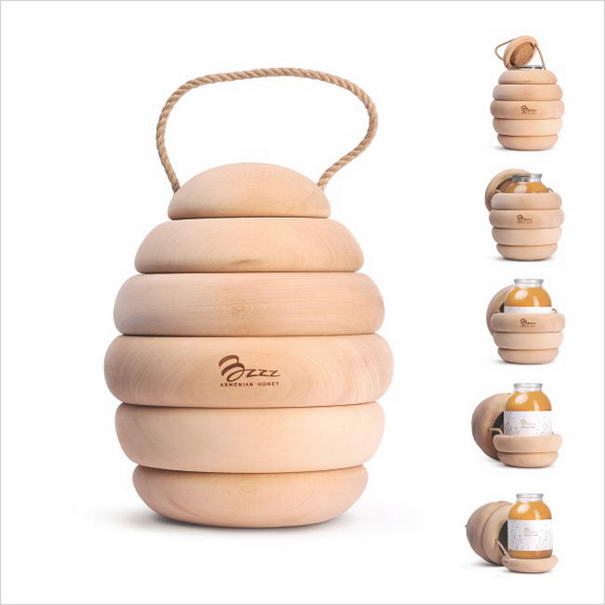 Designed by Backbone
The most tasty honey is in the beehive. But it is impossible to buy it in a market – it was impossible. Designers of Backbone Studio have made it out of wood and hid the can with honey into the improvised beehive. Simple but simultaneously original wooden wrapper is the message to the nature, ecology and pure taste. You immediately want to open and taste it. And there are no bees!"
30. Alzeihmer's Erasers USB Drive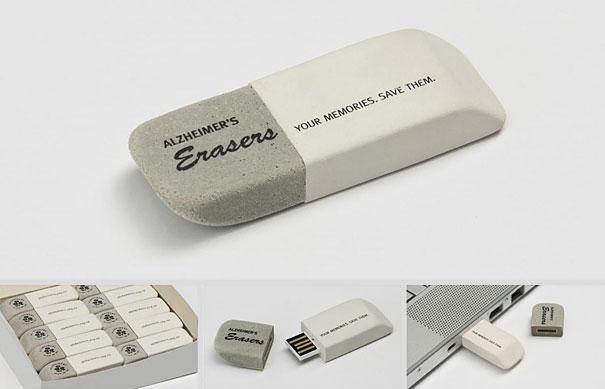 Designed by Colenso BBDO
Designed with a purpose for everyday use, these eraser/usbs are meant to serve as a constant reminder of Alzheimer's New Zealand's importance, as well as help New Zealanders realise how important our memories are, and how difficult life can be for those living with this disease. Brief from the client: Design a memorable piece of communication that raises awareness of the disease's early warning signs, like memory loss, as well as reminding everyday New Zealanders of the importance of Alzheimers New Zealand.
31. Help Remedies Solutions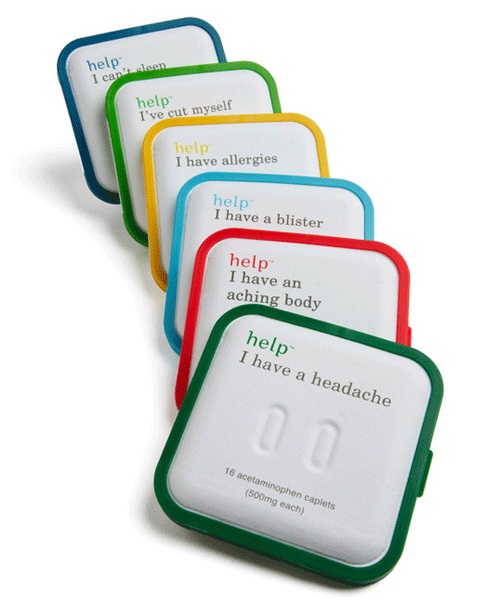 Designed by ChappsMalina, Little Fury & Help Remedies
This is one of the best examples of product concept and design. From the naming down to the witty copy and simple, clean design, it doesn't get much better than this. "Our packaging is made of molded paper pulp and a bio plastic made primarily of corn. We use these materials because they are interesting to look at, and they are compostable—which means one day, they might become part of a large tree. Maybe you can cut down that tree and make it into a speedboat.
32. Noo-Del Chopsticks Geisha Packaging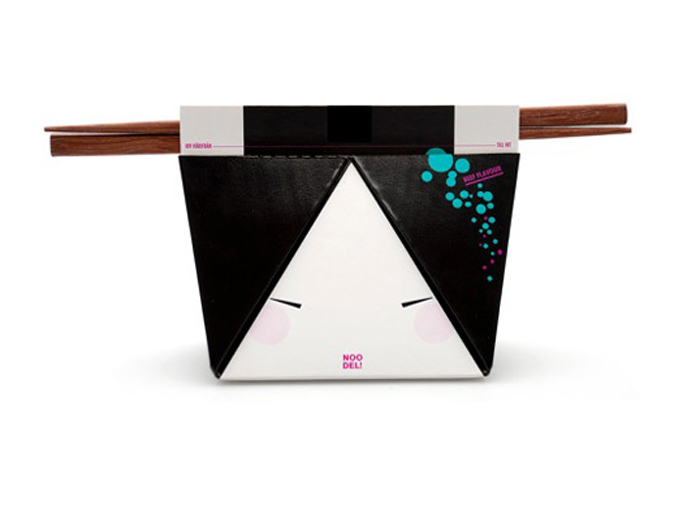 Designed by Helen Maria Bäckström
This cute Japanese packaging called Noo-Del is inspired by the Japanese Geisha which is commonly seen with hairpins in here hair. Helen used the Geisha features effectively to recreate a geisha which turns out to be absolutely amazing.
33. Salt – Pepper Cell Shakers Packaging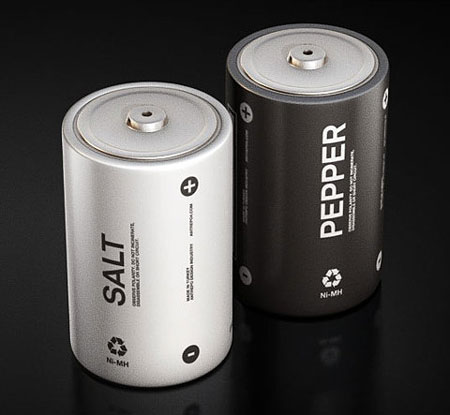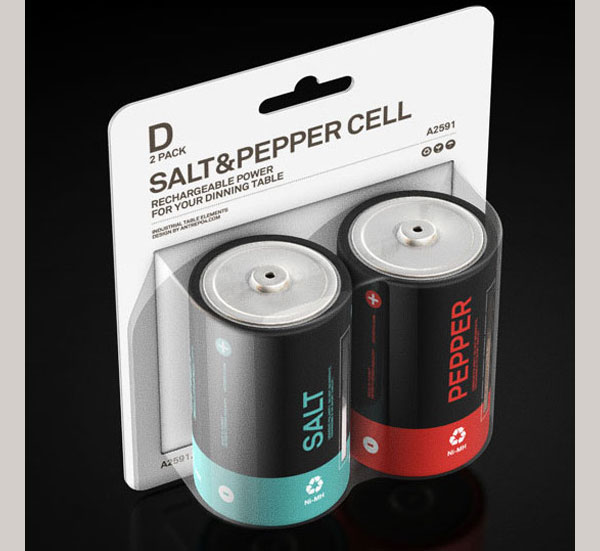 A completely different aspect to a salt and pepper shaker that potrays a rechargeable power for your dining table!
34. St. Stephen Hair Pins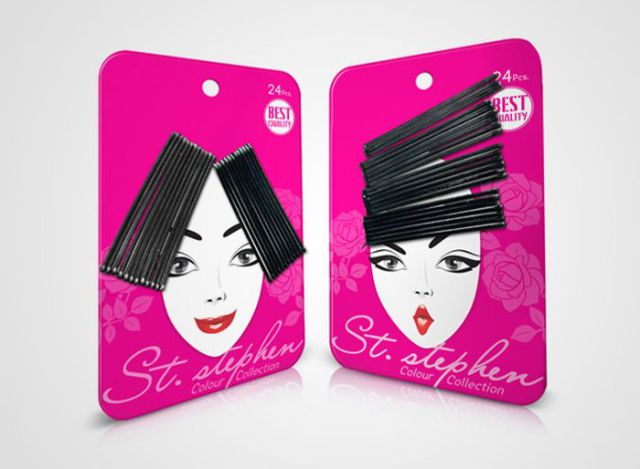 A creative and funky packaging by St. Stephens seems to pull out a different hairstyle in every set of hair pins. This colorful design captures the attention of the customer and proves to be a success!
35. Screwdriver Six Pack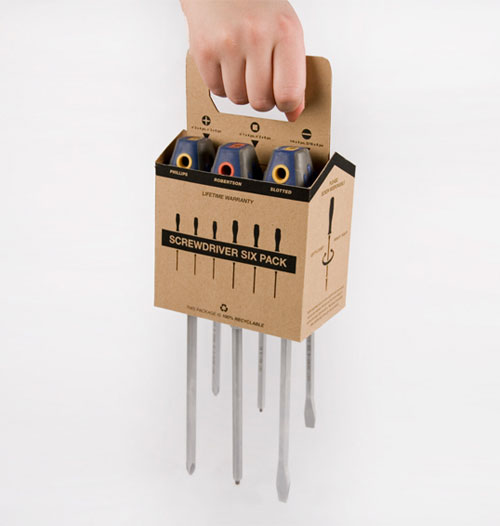 Designed by Cory Ingwersen
Lovely and user friendly packaging design for a set of six screwdrivers by a student Cory Ingwersen , via the lovely package! "Pls screw responsibly"
36. Raid Insect Extinguisher Packaging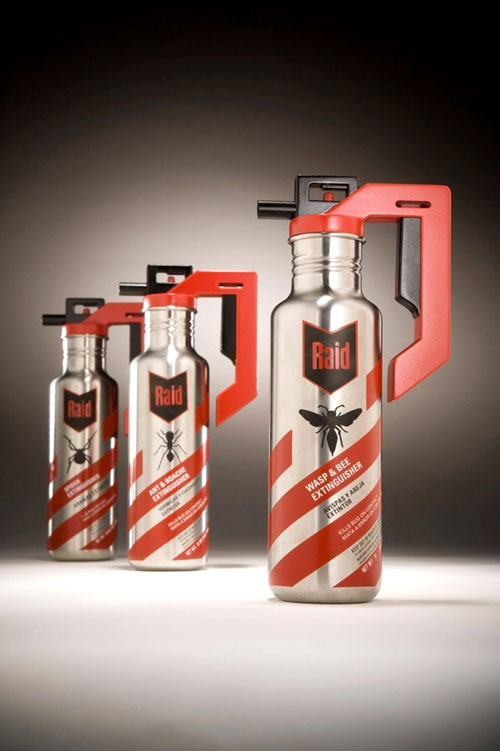 A fire extinguisher inspired insect spray that aims to extinguish off all those pesky little insects that bother you. A truly strong package by Raid that truly conveys the product's key strength to the customer
37. Meringue meringues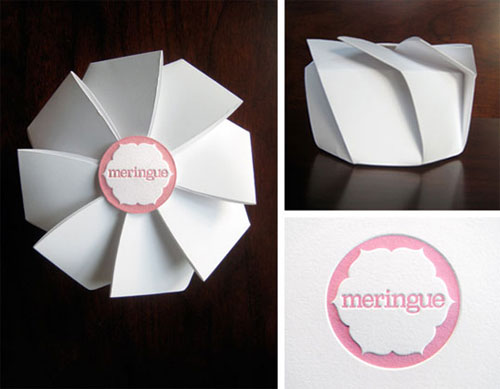 Designed by Samira Khoshnood
The packaging is just as sweet as the goodies that would be inside. Simple, modern and creatively designed, this packaging represents the brand well. A customer could easily be drawn to this packaging without knowing anything about the product it carries.
38. Beeloved Honey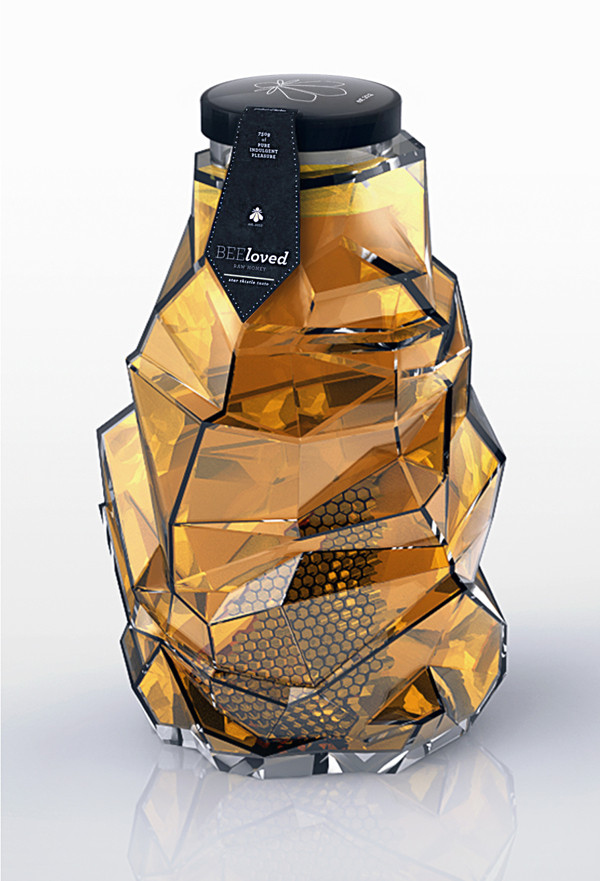 Designed by Tamara Mihajlovi?
A design concept that leaves viewers salivating in desire. They created an entire brand concept of their fictional company BeeLoved Honey that revolves around the design of the jar. The crystal shaped jar captures your eyes and draws attention to the pyramid shaped piece of honeycomb entombed in the jar along with luscious natural honey
39. Scanwood Wooden Spoons and Chopsticks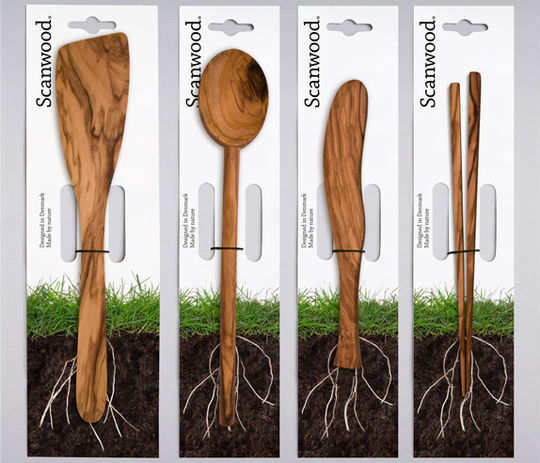 Designed by Goodmorning Technology
While silicone seems to be the go-to material for kitchen implements these days, Danish manufacturer Scanwood is sticking with good ol' wood–and revamping their package design to draw attention to the material. Their new packaging designs, by Goodmorning Technology, "[emphasize] nature by implying that the product almost grows straight out of the ground."
40. Jobeur "Nailed It" Nails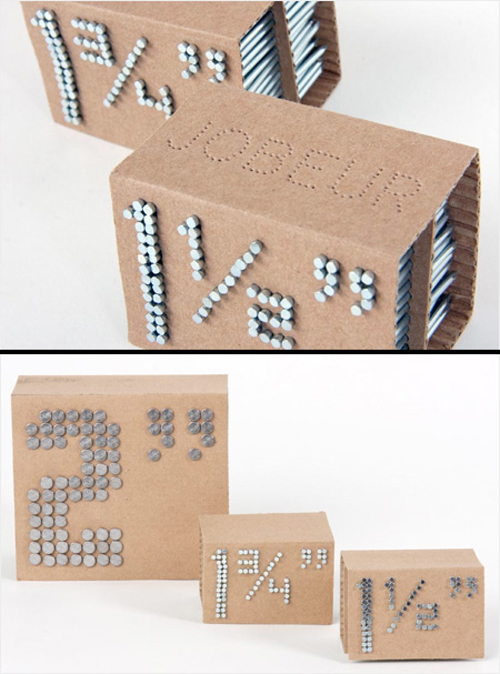 Designed by Pier-Philippe Rioux
I love this clever nail packaging by design student Pier-Philippe Rioux who proposed this as part of a class assignment. The nails are situated to create the numerals depicting their individual length. Brilliant.