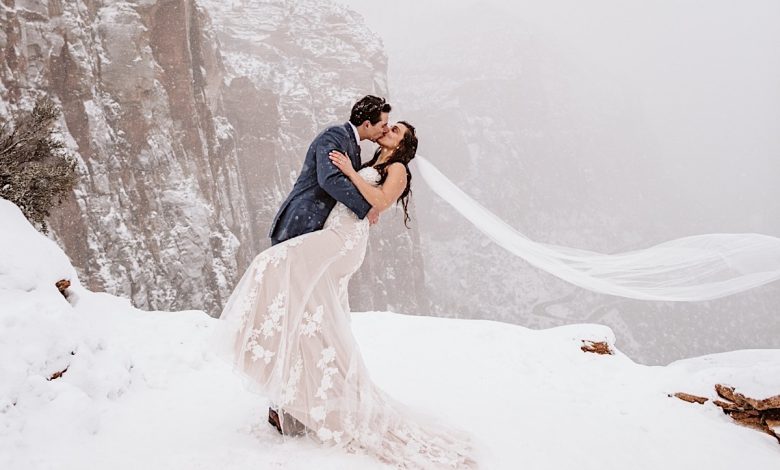 Style
7 Simple Wedding Dress Ideas For Eloping Brides – 2023 Guide
Weddings are one of the most significant occasions in a couple's life. It marks the day two souls become one forever. At the same time, styling is essential for brides and grooms considering they will look back at the pictures of the day later.
Therefore, styling on your wedding day, whether eloping or throwing a luxurious affair is essential and must be followed to perfection. What you wear on the day of your elopement is a reflection of your particular style. This is where the content of this article comes into play.
Many brides are unaware of how lengthy the wedding dress timeline maybe until they begin. This implies that if you wait too long, you might not have time to order your dress before your big day. Thus, when should you purchase your wedding gown? What time is it too late?
1. Hiking Wedding Dress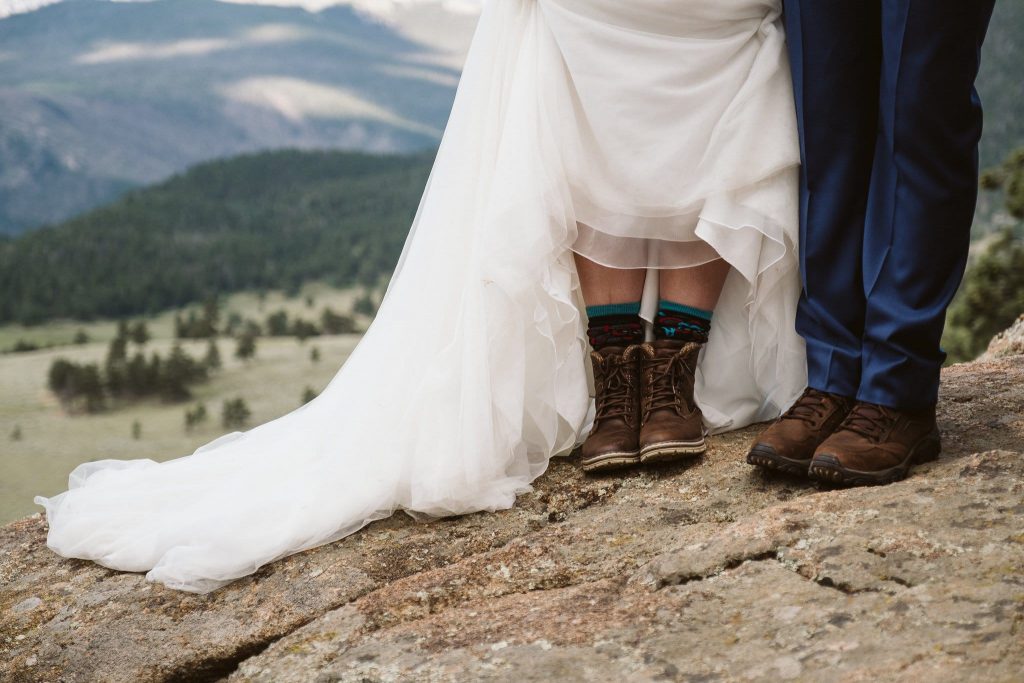 If you're eloping outside, there's a strong chance you'll be doing some trekking, which affects the type of wedding gown you choose. The ability to move about freely is the most important factor. Fitted forms, such as trumpet or mermaid wedding gowns, can be excessively confining for more than a few steps. In spectacular surroundings, large ball gown style dresses are stunning, but keep in mind that you'll have to hike with all that cloth.
You won't have to worry as much about hiking in your dress if you're riding in a car or an off-road vehicle, helicopter, ski lift, or another mode of transportation to your ceremony. You'll also have more style options. Look for lighter fabrics like chiffon, cotton, silk, or rayon if you want to lighten the dress' weight or bulkiness.
You can get your dream wedding dress at bruidsmodeoutlet.be
2. Winter Wedding Dress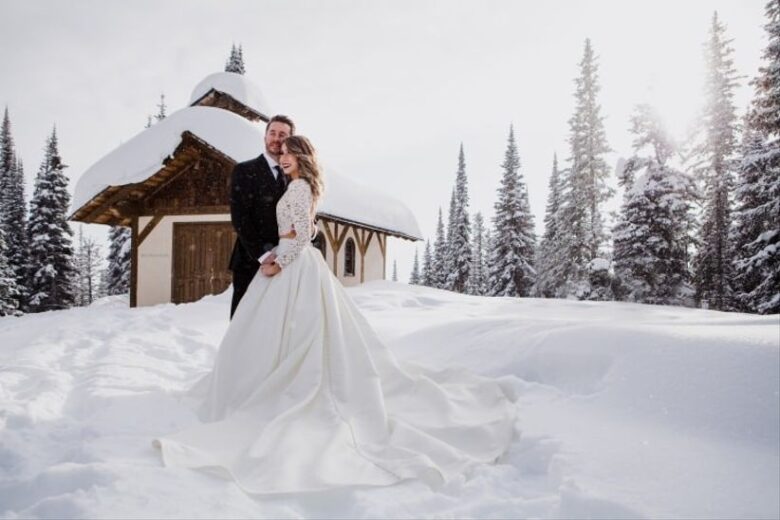 If you're eloping in the winter or in the snow, you'll want to choose your elopement dress carefully! Layering is the key to being warm and snug for a winter elopement. Leggings with a thermal or fleece lining are essential for staying warm! So they don't show through your outfit, get them in a nude hue. A dress with a high slit or a tight skirt is unlikely to combine with cold-weather accessories.
Consider wearing a long-sleeved dress, stole, cardigan, jacket, or wrap to be comfortable and stylish while having your photos shot. In between picture shoots, you'll be putting on your big warm jacket, so think about what dresses will look well with anything over them. Large bell sleeves, for example, will make it difficult to get into and out of your puffy jacket!
3. Boho Wedding Dress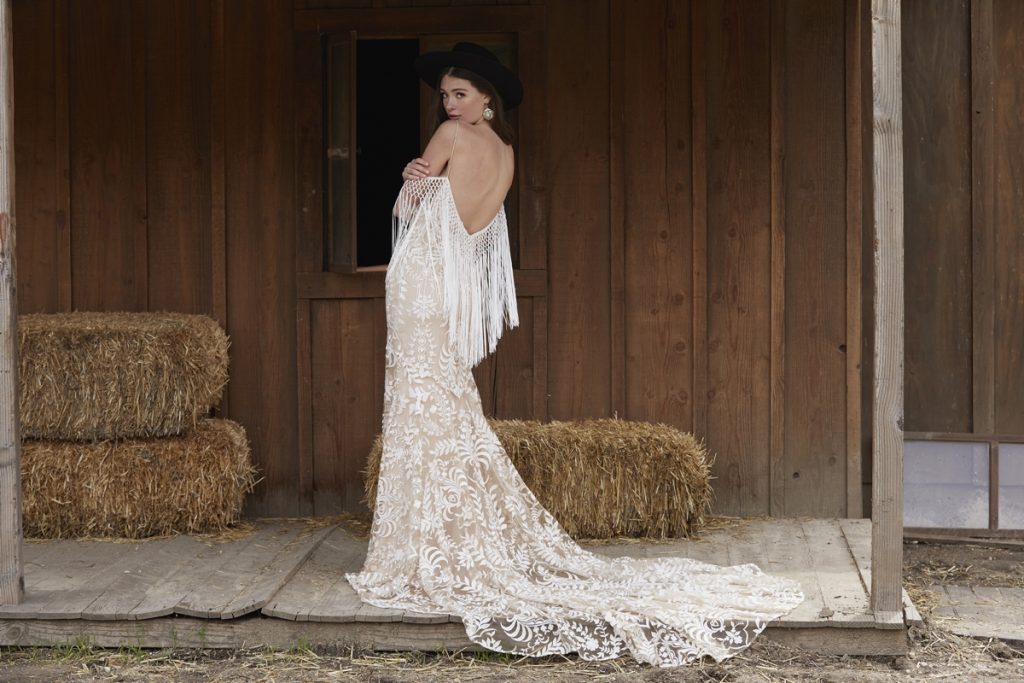 A bohemian wedding gown is the most traditional elopement gown design. Having said that, boho wedding gowns come in a broad variety of styles, so even though the style is very popular, a boho bride has a lot of options to pick from. The material and shape of most boho-style elopement wedding gowns are designed to move.
Movement in a boho wedding gown is key to nailing a wild, effortless bohemian style wedding, whether it's lace bell sleeves, fringe, or a soft tulle skirt. The devil is in the details when it comes to stunning bohemian wedding apparel. To take your bohemian wedding style to the next level, add a wide-brimmed hat, flower crown, vintage lace appliqué, or cape veil.
4. Colorful Wedding Dress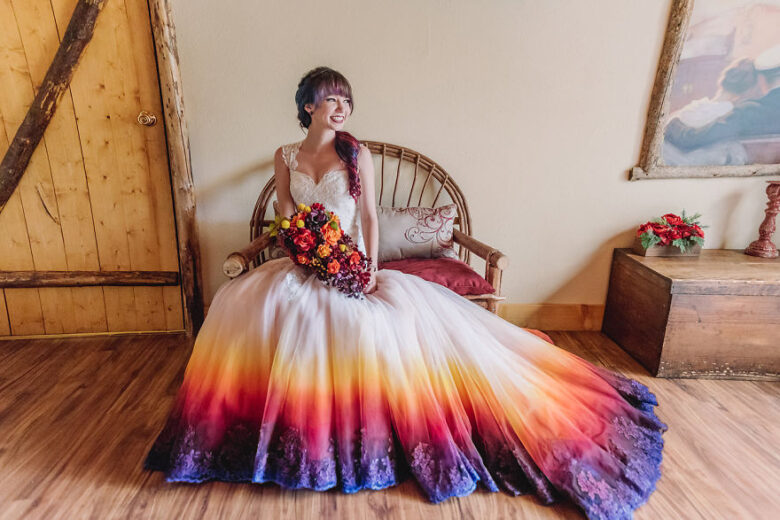 A vibrant wedding gown is a fantastic way to stand out at your destination wedding (elopement). Be ready to rule the occasion in a breathtaking wedding dress. Whether you go for a white wedding gown with a colorful design or an entirely distinct dress color, the idea is to pick a vibrant dress that complements the natural surroundings.
If you're eloping in the desert, for example, an orange or yellow wedding gown will blend in nicely. But, if you put that same yellow elopement gown in the middle of a dense forest, it's a different story.
5. Short Wedding Dress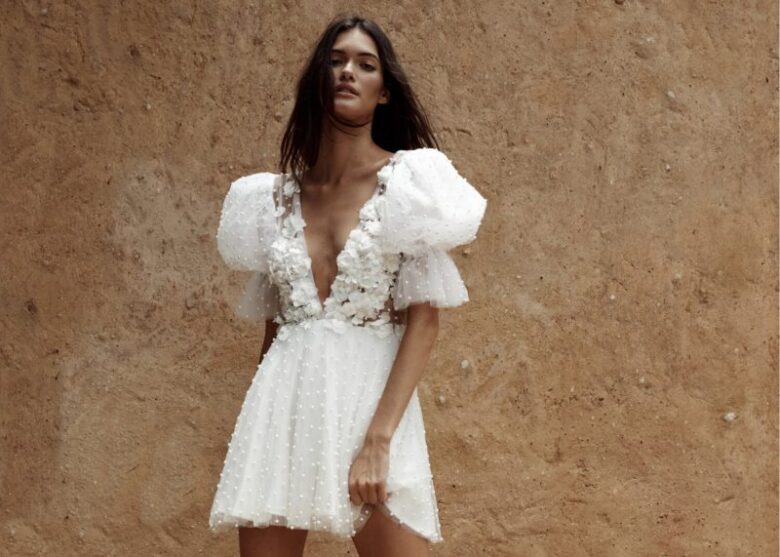 In your short elopement wedding gown, you may hike to new heights! But really, when it comes to getting creative with how to make your short wedding dress a show-stopper, you have a lot of possibilities. Short wedding gowns are flirtatious, exciting, and one-of-a-kind. They can be very stylish, and help you be free while flaunting your calves.
They're semi-longer, like a tea-length wedding gown, and they're a great way to show off your favorite pair of shoes (or hiking boots!). Short wedding gowns can be more cost-effective than lengthy wedding gowns, making them a fantastic choice if you're looking for a less expensive option.
6. Informal Wedding Dress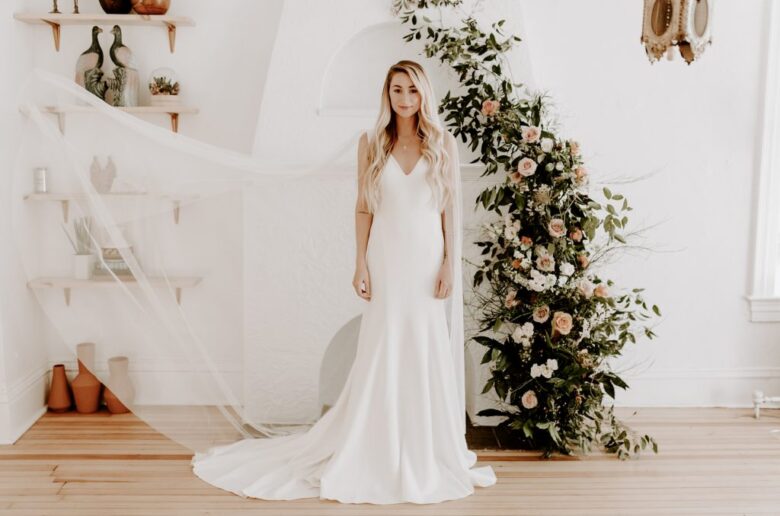 Your elopement should be a true reflection of you and your partner's characteristics! So, if dressing to the nines isn't your thing, don't feel obligated to do so.
There are so many wonderful alternatives for elopement wedding dresses. Informal wedding dresses are very versatile for any type of trip you're dreaming of for your elopement, whether it's a flowy cotton dress on the beach or a quirky jumpsuit in the mountains.
A gorgeous, distinctive, and thoroughly modern bridal jumpsuit in lovely all-over lace is the perfect option for the most adventurous and fashionable brides! This unique look is appropriate for a civil ceremony or a casual wedding, as well as a fashionable switch for your reception.
A jumpsuit can also be dressed up with a tulle overskirt and a beaded belt for a more feminine look. A bridal pantsuit is also a terrific way to differentiate your outfit from a classic skirt to a modern tailored look.
7. Two-Piece Wedding Dress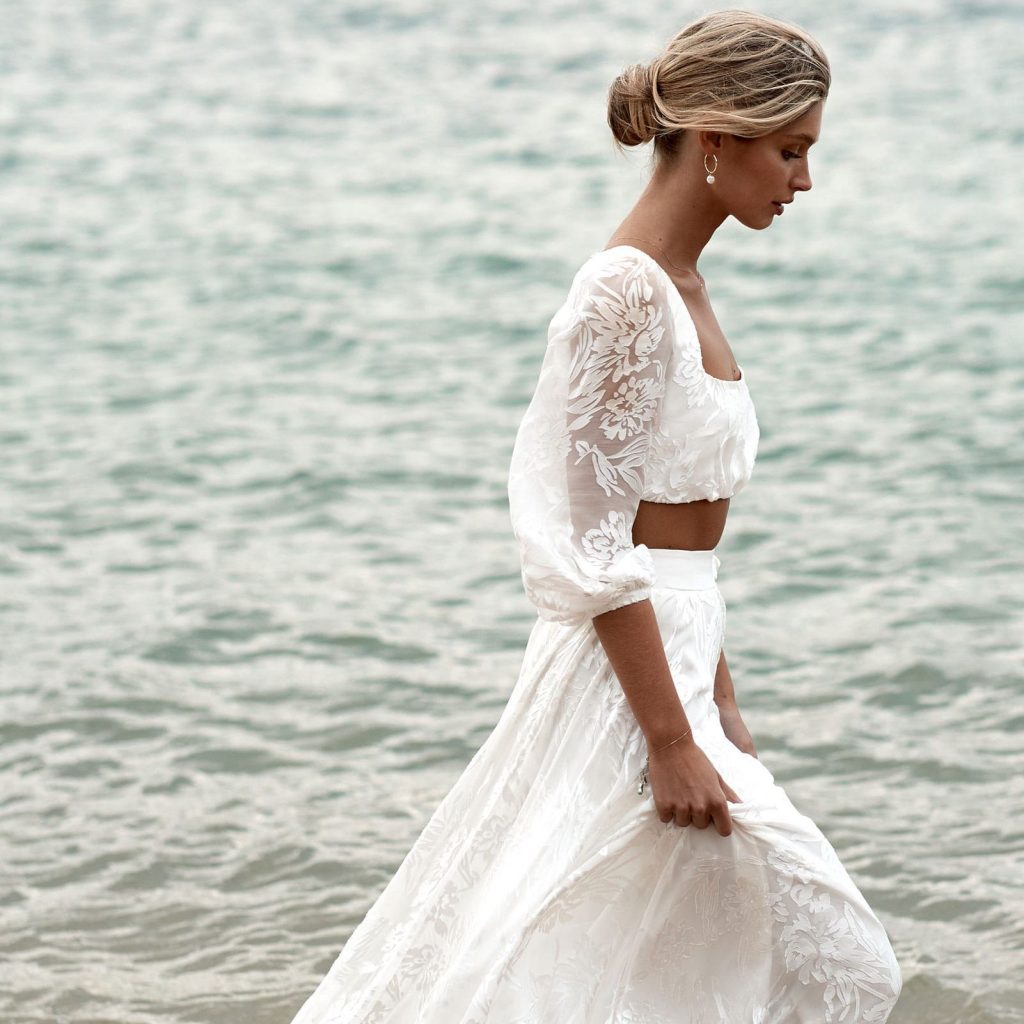 Isn't it a dream to put on a high-impact skirt made of silky tulle in incredibly romantic nude colors and pair it with a plain or lace top? For truly romantic photos, choose a skirt with a lot of movement and a short or long train. It is a perfect option for people who despise rapid fashion and plan to repurpose existing items.
Conclusion
What are your thoughts on these elopement wedding gowns? Whether an elopement or conventional wedding, a bride's dress is the most important aspect. Pick your dress and reflect on your style with the options mentioned above.