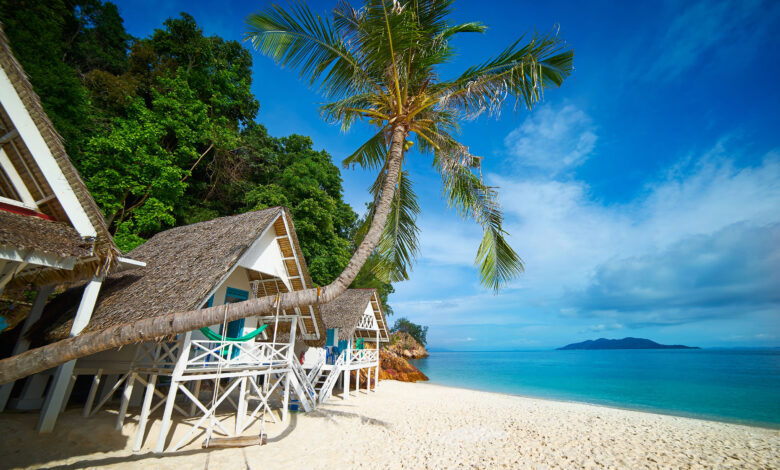 Travel
Top 9 Things To Do In Malaysia, A Budget-Friendly Travel Destination
Malaysia is a nation that celebrates diversity and a mingling of various Asian traditions, which makes it "really Asia." It is renowned for its variety of food, culture, and religion that it has assimilated from the numerous Asian nations surrounding it. Because of this, Malaysia is a popular destination for travellers seeking to see the Far East all in one location. Insane shopping, wild nightlife, exotic spas, enjoyable theme parks, diving, sailing, rock climbing, etc. are also available. Yes, a list of WOW factors makes you want to pack your bags and head to Malaysia immediately. However, are you concerned about high costs? So don't worry. Here are 6 free activities you can do in Malaysia to keep your expenses low. You can book your bus tickets online at redbus.my and have the most of your trip by doing all these adventurous activities.
1. Have a first-hand flying experience at Sultan Abdul Aziz Shah Airport
Do you want to pilot a plane? Want to fulfil your dream? Then visiting Sultan Abdul Aziz Shah Airport in Kuala Lampur must be on your list. Here, trained pilots and professionals offer enthusiastic visitors first-hand flying experience while guiding and instructing them on how to fly Cessna, Robinson, and Eurocopter aircraft. As a result, you truly take off, soar across seas and mountains, and safely land. Interestingly, the airport authority honours you with a certificate of excellence once you have completed all of these.
2. Shop at Pasar Percuma
Pasar Percuma transports you to 6000 BC before human civilization began using money to exchange things for goods. This is a whole different kind of shopping that uses a barter system. You may bring anything, including used clothing, shoes, or bags, and trade it for another item without having to pay any money. That entails replacing the item you don't need anymore with a usable alternative. There will be used CDs and cassettes for music, as well as people who will converse with you for free. The market is called a free market since everything is offered for free.
3. Food Adventure in Jalan Alor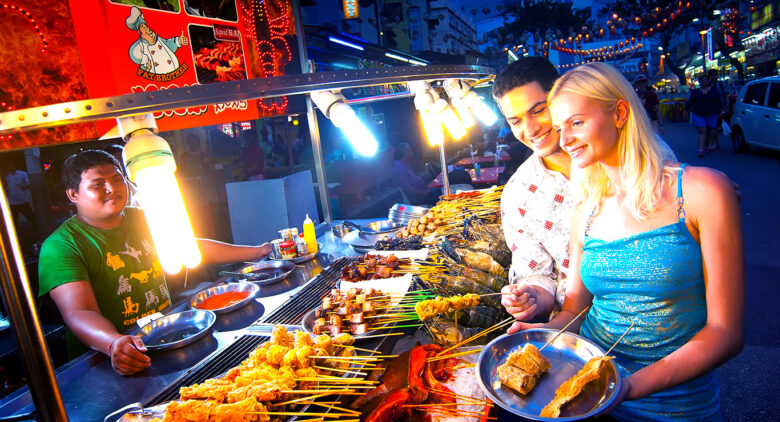 Jalan Alor is a culinary extravaganza that foodies will never forget. Jalan Alor, which is in the centre of Kuala Lumpur, is actually Malaysia's most well-known culinary street. Travellers must stop by and sample the wide range of food available on Jalan Alor's streets. Feast on regional specialities like char kuey teow, grilled fish or chicken wings, satay, and Assam laksa. You can also sample regional fruits like durian, mangosteen, and rambutans.
4. Snorkelling, scuba diving and sea walking
In Kota Kinabalu, which is close to Borneo Island, the best recreational activities are snorkelling, scuba diving, and sea walking. The area is surrounded by numerous coral reefs and is one of the best places in Malaysia for snorkelling and scuba diving. If you're lucky, you might come across different species of fish, exotic corals with vibrant colours and other marine life. Sea walking is exciting, brave, and enjoyable all at once. Finally, walking underwater on Borneo Island, which is situated between Manukan and Gaya, is a once-in-a-lifetime experience. None of these three requires swimming ability, making them equally popular among swimmers and non-swimmers.
5. Free Entry to Railway Museum in Malaysia
This museum, which is kind of a hidden gem, has a large collection of artefacts from Malaysia's railways that date back to its colonial era. The bone of an elephant, which was killed in 1894 while attacking a railroad, is one of the most intriguing exhibits. One of the top attractions in town, the museum is situated inside the main hall of the train terminal in the capital of Malaysia.
6. Trek at Mt. Kinabalu
Adventure seekers, make Malaysia your destination. Mt. Kinabalu, which is Malaysia's highest peak and a UNESCO World Heritage Site, is perched at the height of 3800 metres. Climbing something so breathtaking is undoubtedly an experience not to be missed. Planning your climb or walk so that you can see the sunrise from the summit is great. Additionally, one must stop and admire the stunning Poring Hot Springs while travelling.
7. Visit the Living Cultural Museum in Sarawak
According to the Living Cultural Museum, you can learn everything about Sarawak in just one and a half days. This award-winning living museum, one of a kind, is located in Malaysia at the base of the legendary Mount Santubong and showcases the rich cultural legacy of Sarawak. It displays the attire, handicrafts, customs, and homes of the state's ethnic populations, providing tourists with a wealth of knowledge. Examples include Sarawak beads and Pua Kumbu. Along with major events like the World Harvest Festival and the Rainforest World Music Festival, one may also take in cultural performances.
8. Awana Skyway
One of the top things to do in Malaysia for a fun-filled vacation is the Awana Skyway, often known as the Genting Skyway. Another popular family activity in Malaysia is the 10- to 15-minute ride to the top of Genting Resort World over lush hills, valleys, and the magnificent Chin Swee Caves Temple. This is unquestionably among the greatest family-friendly activities in Malaysia that you should attempt!
9. Aquaria KLCC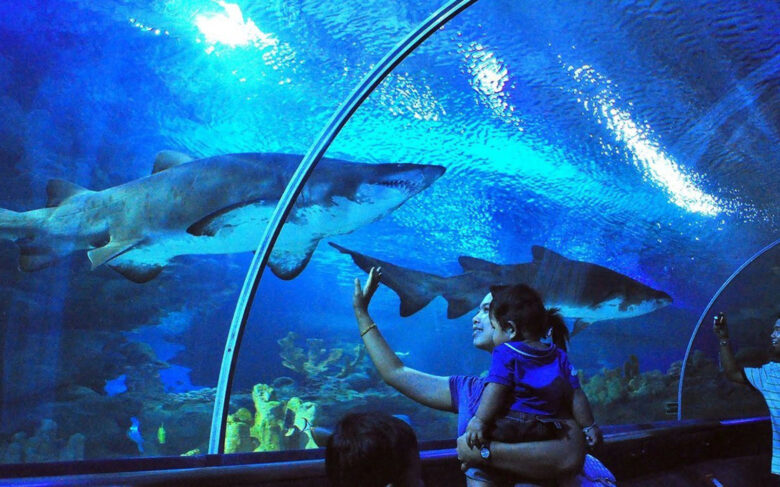 The Aquaria KLCC is a top-notch aquarium and one of the fascinating picnic spots for kids, with close to 5,000 exhibits. There are several attractions for guests of every age available in the eight areas that make up the aquarium. There are many exotic animals in the aquarium that make people in awe and wonder.
The park is home to an enormous variety of freshwater and marine species, including tiger sharks, blue rays, sea horses, brilliant coral fish, and many more. Contrarily, a variety of activities keep the guests thoroughly entertained and involved.
Exotic species handling, shark diving, and simulating a boat deck are all very well-liked activities. Don't miss this amazing location; your children will love it.
Conclusion
Travelling to Malaysia is no longer a task or is out of budget. You can book your bus tickets online from the comfort of your home and travel to Malaysia today to experience all these fun things to do.