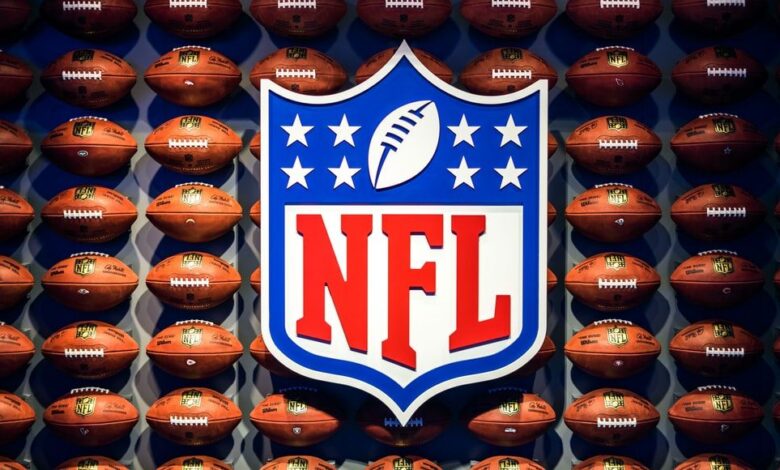 Sport
Top 10 NFL Running Backs In History
People are starting to ask questions about the role of running backs in the modern version of the game. We can understand why, you will see that the majority of the players on this list retired decades ago.
However, just because there aren't many big running back starts at the moment, this doesn't mean that the role isn't important. The team that wants to win the Super Bowl this year will need a fantastic running back. You can find odds on the Super Bowl and more at Fanduel.com.
Today, we are going to look at the best NFL running backs of all time.
#10 – Tony Dorsett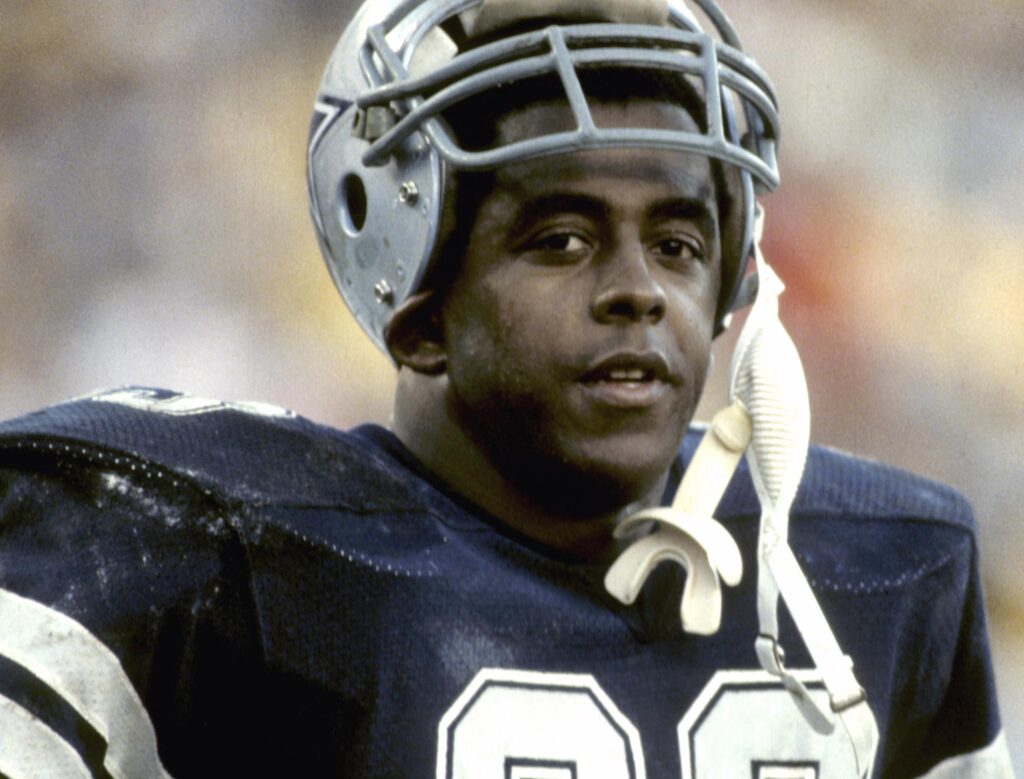 Dallas Cowboys, (1977-1987)
Denver Broncos, (1988)
During his career, Dorsett racked up 12,739 career rushing yards, 77 career rushing touchdowns, 13 career receiving touchdowns.
If we had made this list in the year that Dorsett retired then he would have happily sitting at #3 on the list. He was one of the first men to show that Jim Brown and Walter Payton weren't once-in-a-lifetime running backs.
#9 – LaDainian Tomlinson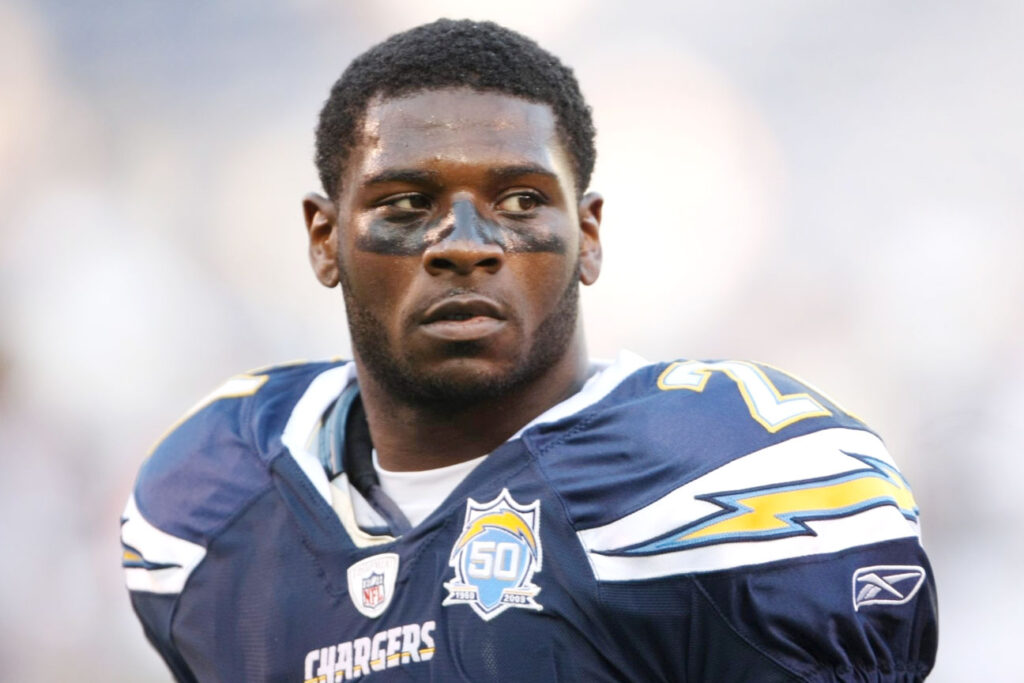 San Diego Chargers, (2001-2009)
N.Y. Jets, (2010-2011)
During his career, Tomlinson completed 3,684 career rushing yards, 145 career rushing touchdowns, 17 career receiving touchdowns.
Tomlinson holds the NFL record for most rushing touchdowns in a single season (28). Many believe Tomlison will be the last of the great running backs.
#8 –  Earl Campbell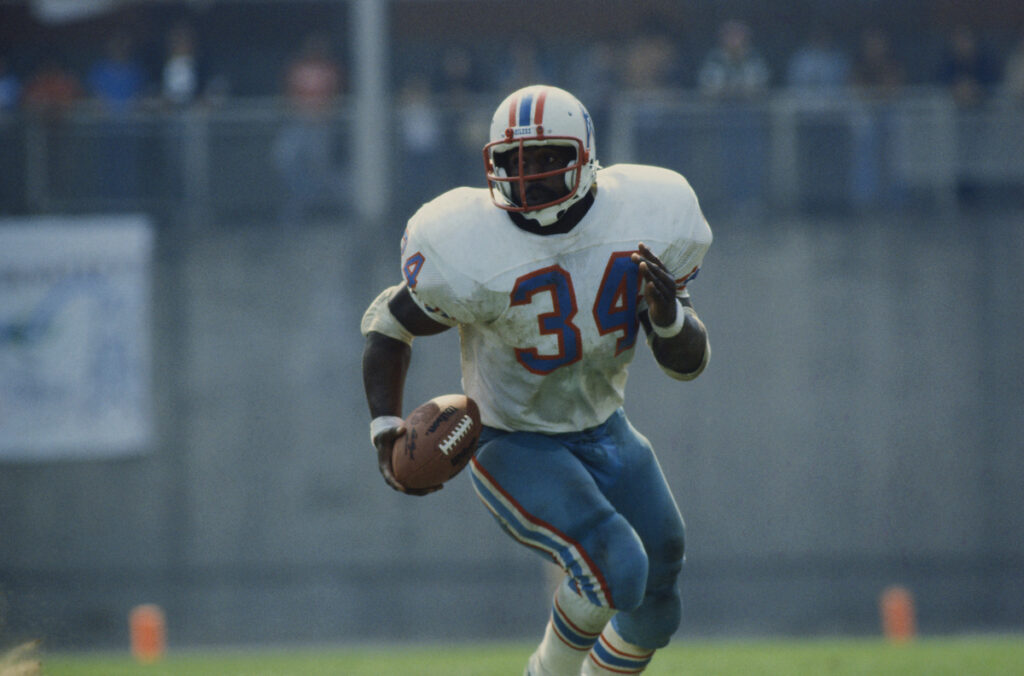 Houston Oilers (1978-1984)
New Orleans Saints (1984-1985)
During his career, Campbell chalked up 9,407 career rushing yards, 74 career rushing touchdowns. Those may seem like small numbers, but his rushing yards weren't the only thing that he brought to the pitch – he was a renaissance man.
#7 – Marshall Faulk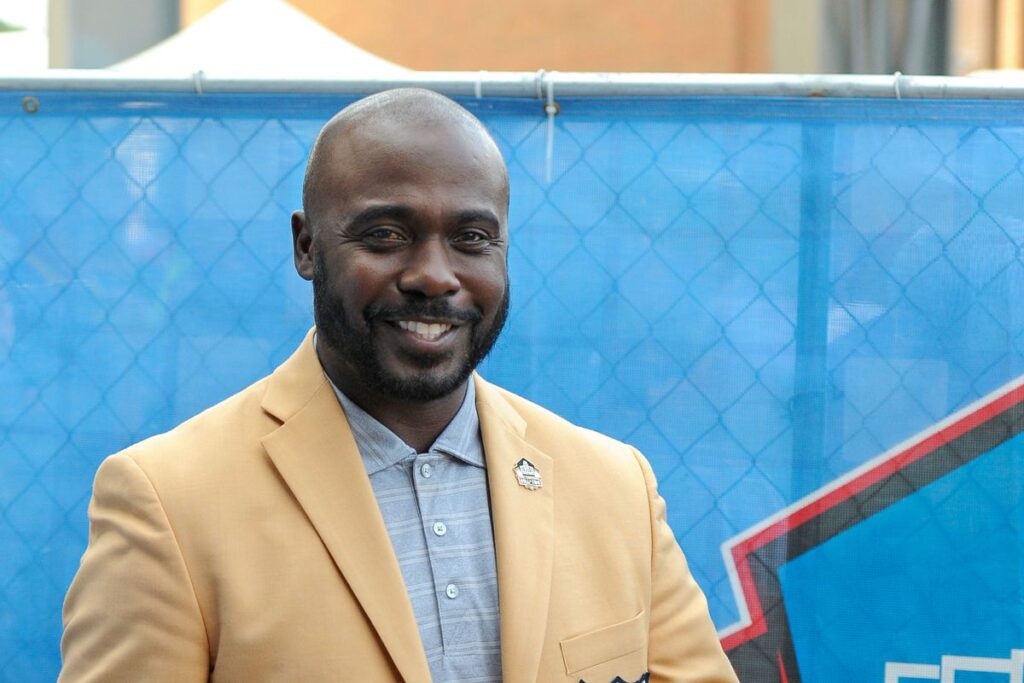 Indianapolis Colts, (1994-1998)
St. Louis Rams, (1999-2005)
During his career, Faulk achieved 12,280 career rushing yards, 100 career rushing touchdowns, 767 career receptions.
Faulk had an incredibly long career for a running back – he played for over 11 years. Faulk won Offensive Player of the Year for three consecutive years and is the only running back to have done so.
#6 – Barry Sanders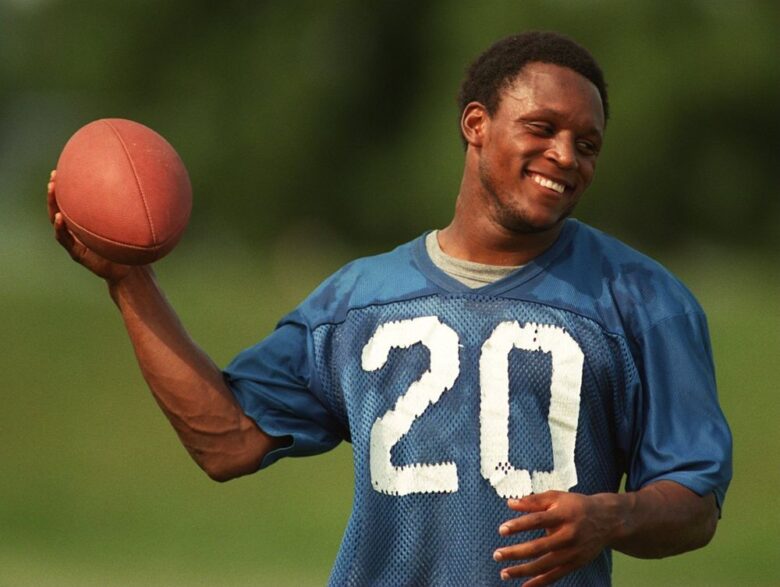 Detroit Lions, (1989-1998)
During his career, Sanders amassed 15,269 career rushing yards, 99 career rushing touchdowns, 10 career receiving touchdowns.
Of all the players on this list – we feel most sorry for Barry Sanders. If Sanders had been on a better team, one that supported him rather than holding him back then he had the potential to make it to the top of this list.
#5 – Adrian Peterson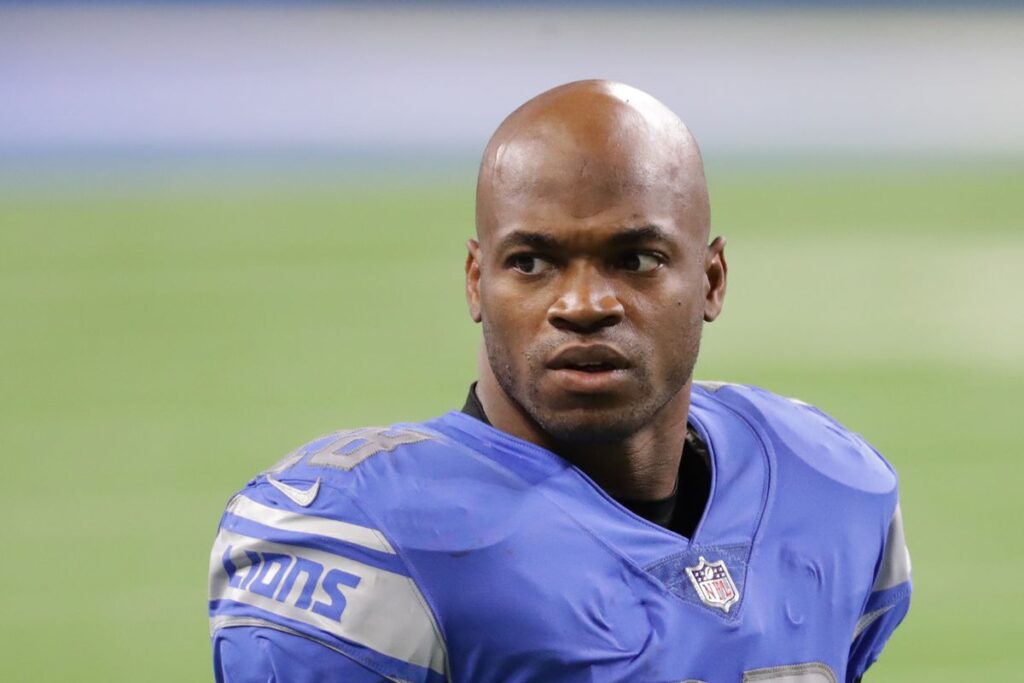 Minnesota Vikings, (2007-2016)
New Orleans Saints, (2017)
Arizona Cardinals (2017)
During his career, Peterson chalked up 12,276 career rushing yards and 99 career rushing touchdowns. He also holds the record for most rushing yards in one game – he scored 296 yards in a single game. He was also an NFL MVP.
#4 – Joe Perry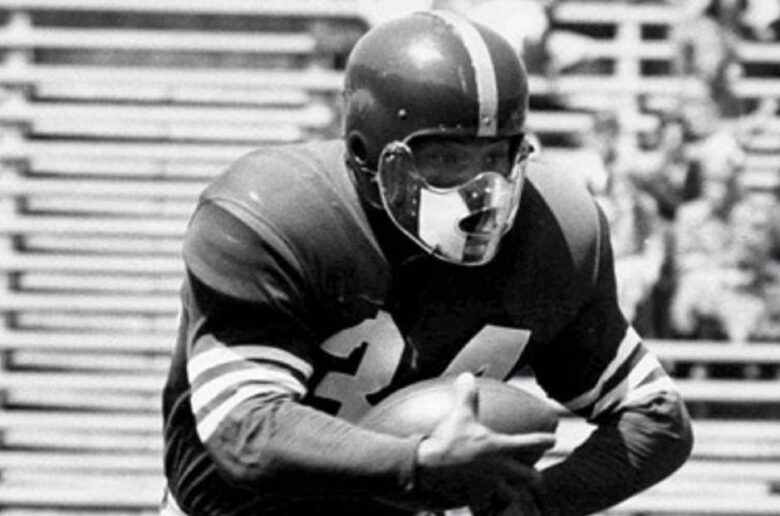 San Francisco 49ers, (1948-1960) and (1963)
Baltimore Colts, (1961-1962)
During his career, the great Joe Perry scored  8,378 career rushing yards and 53 career rushing touchdowns.
While he may not be the highest scorer of all time, Perry deserves a spot on this list for the impact that his time with the 49ers had on the role of the running back.
#3 – Emmitt Smith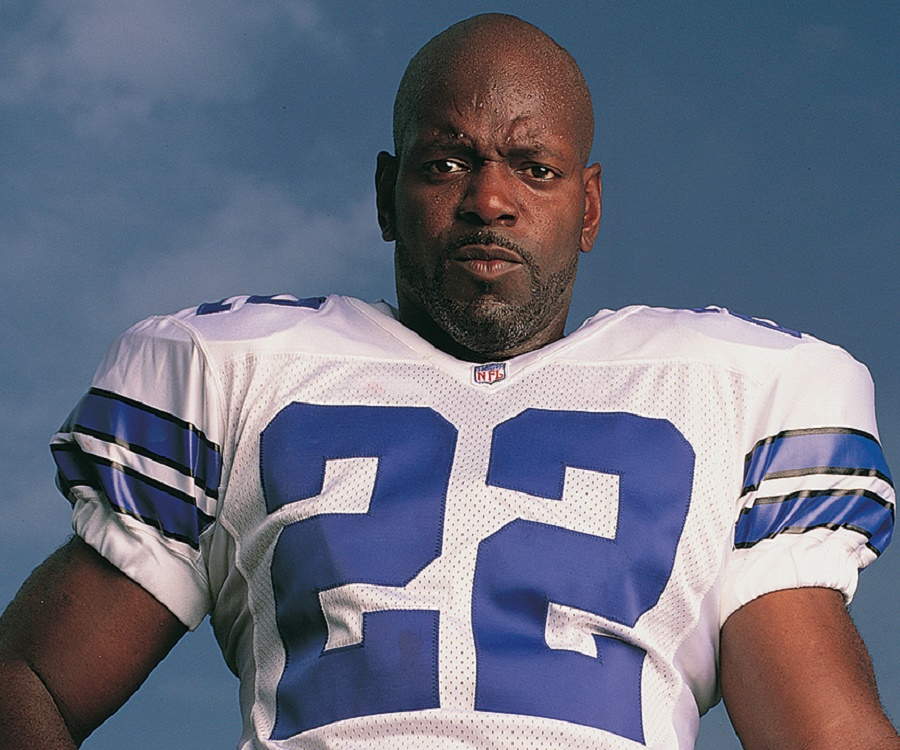 Dallas Cowboys, (1990-2002)
Arizona Cardinals, (2003-2004)
During his career, Smith did 18,355 rushing yards and 164 rushing touchdowns. He holds the NFL career record in both of those categories. No one has come close to breaking either of those records. He deserves a space on this list for that alone.
He was also a 3-time Super Bowl Champion and a 1-time Super Bowl MVP.
#2 – Walter Payton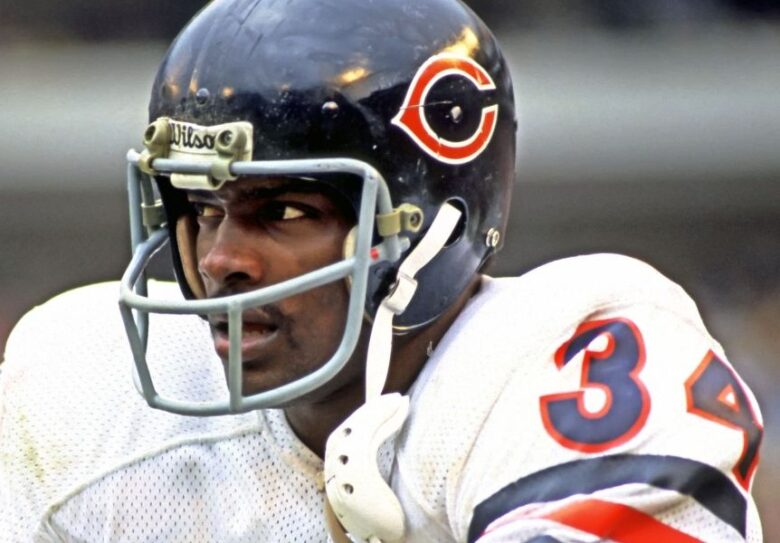 Chicago Bears, (1975-1987)
Here are Payton's career stats – 16,726 career rushing yards, 110 career rushing touchdowns, and 15 receiving touchdowns. He really was one of the very best – he was a Super Bowl champion and even an NFL MVP.
Picking between the final two men on this list was a real challenge. There was a point in time where the late and great Payton held the records for career rushing yards, touchdowns, carries, yards from scrimmage, all-purpose yards simultaneously.
There was only 1 full season in his 13 years of playing in which Payton did not rush for over 1000 yards. He has been named in every NFL Anniversary team since he started playing and he was unanimously voted into the Hall of Fame in his first year of eligibility.
It wasn't until after his tragic death at the age of 45 that the media and other players started to recognize him as one of the greatest players of all time.
#1 – Jim Brown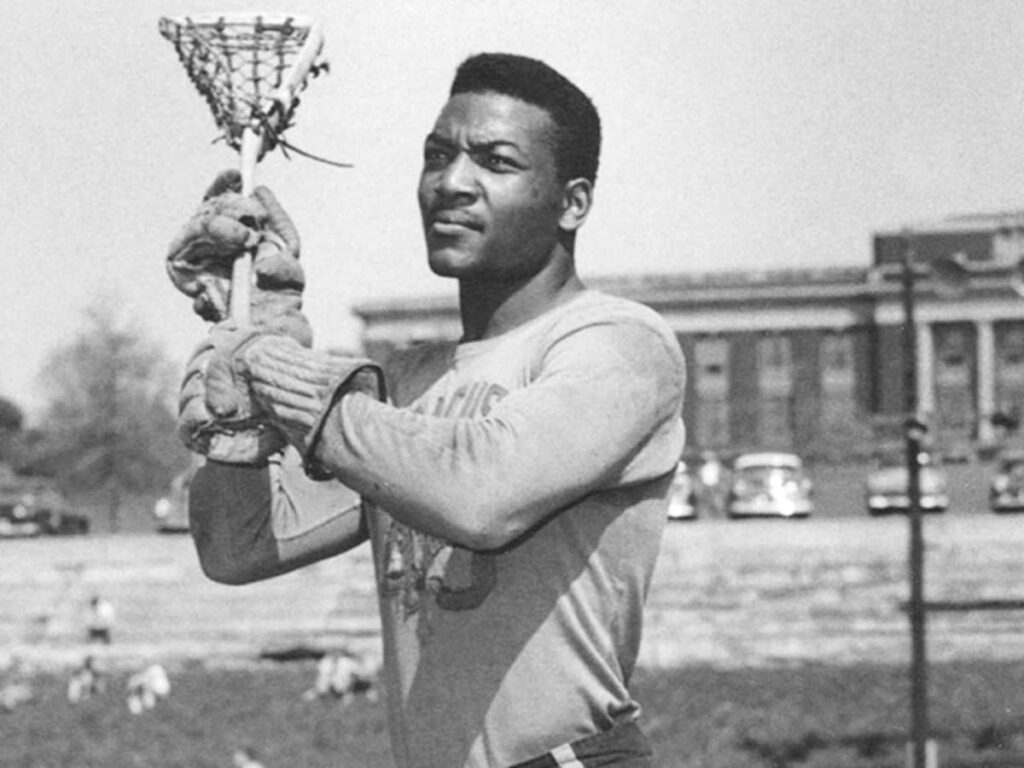 Cleveland Browns, (1957-1965)
Brown's career stats are 12,312 career rushing yards, 106 career rushing touchdowns, and 20 receiving touchdowns. All of which were NFL records when Brown retired.
It was clear from the start that Brown was going to change the NFL. He has an incredible college football career (which included being unanimously named in the all-American team).
He was picked by the Browns in the first round of the 1957 Draft and went on to set multiple NFL records during his rookie season. One of which was most yards rushed in a single game. Many of these records that he set were only broken by himself over the next 20 years.
Brown no longer holds any NFL records, but that should not distract from his greatness. It was players like Brown that showed it was possible to set this incredible record and he paved the way for many that came after him.
Brown changed what it meant to be a running back. He was a three-time NFL MVP and was a Super Bowl champion. He is undoubtedly one of the most talented running backs to grace the NFL.
Choosing between Payton and Jim Brown was hard – but in the end, we picked Brown because of the legacy that he left on the game. He truly is one of the all-time greats that will never be forgotten.