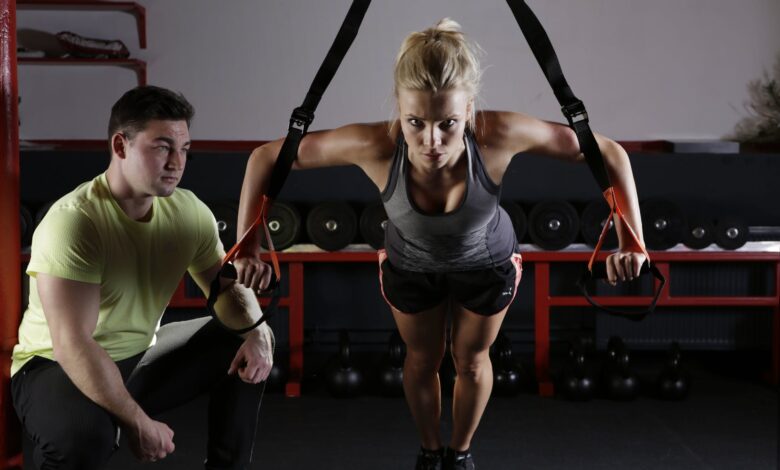 Living in an apartment comes with advantages, and of course, disadvantages. One of the said disadvantages is that you're usually lower on space than a homeowner. Additionally, since your lease is temporary, you much rather stick with compact workout equipment that's better for apartments.
With that being said, bulky workout equipment is annoying to have to move at a later date. The good news is that there are tons of options for renters. By choosing the right workout equipment, you'll be able to stay in great shape in the comfort of your own home. Then, when it comes time to move, the task of packing and moving your workout equipment won't be a huge ordeal.
1. Total Gym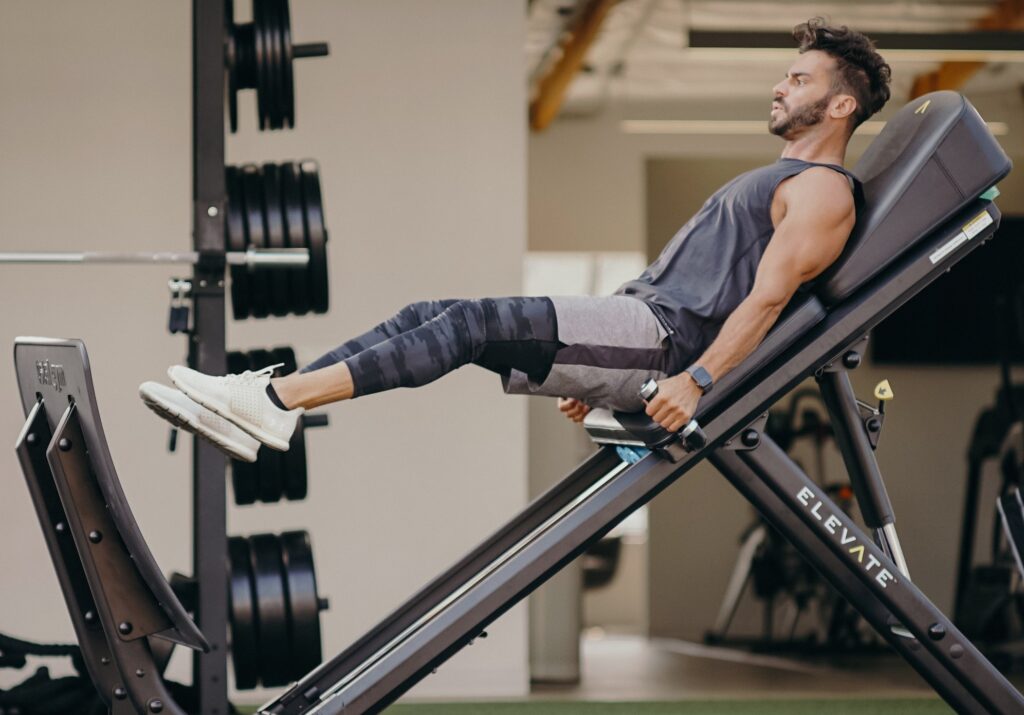 You may have seen an infomercial for the Total Gym and wondered whether it's legit. Well, it's one of those rare pieces of infomercial workout equipment that actually is. While not the most affordable option, it's a great piece of compact workout equipment that's sure to fit inside any apartment.
The key to the Total Gym is its array of workouts that focus on using your own body weight as resistance. As a result, there are no heavy weights to rely on to get your workout on. However, that also means that you won't be able to get built like a Spartan by using this gym.
Accordingly, expect to be able to get toned and more lean by using the Total Gym in conjunction with a proper diet. In total, the Total Gym offers more than seventy exercises for a total-body workout. Plus, there's an instructional DVD and Total Gym TV access to get acquainted with how to use the machine. When not in use, the Total Gym folds up to almost nothing.
2. Adjustable Dumbbells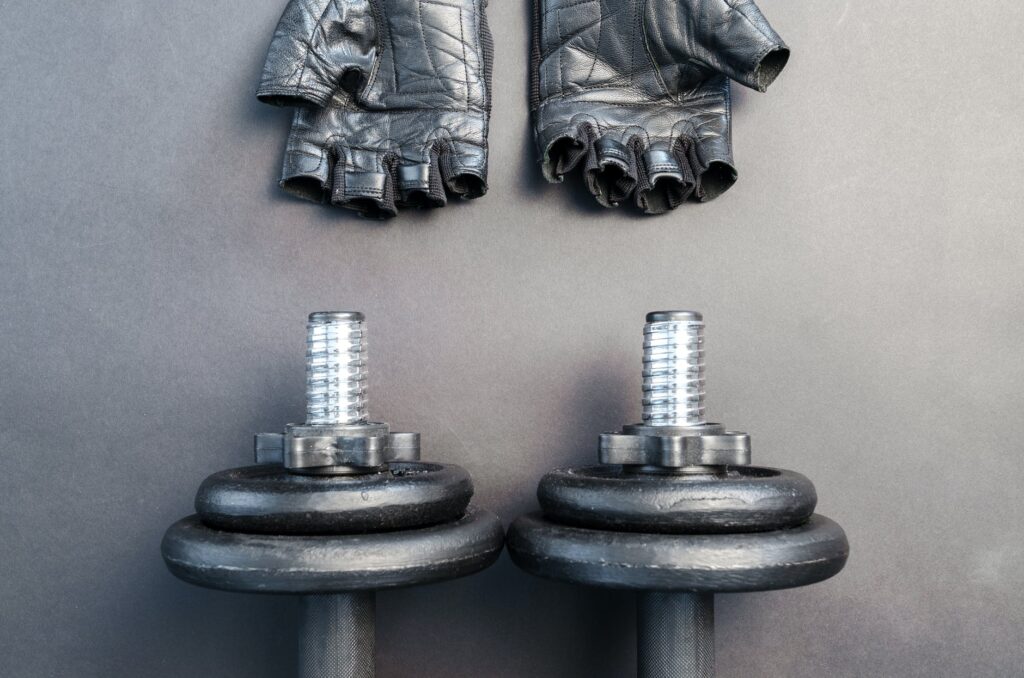 If the Total Gym isn't living up to your expectations regarding resistance, then adjustable dumbbells are the perfect alternative. Rather than having an entire set of clunky dumbbells with individual weights, adjustable dumbbells are a single compact system.
The system works by rotating the dumbbell inside a compact set of weights to choose your specific weight. Most sets allow for quick changes from five to fifty pounds of resistance. With a weight bench, you'll be able to work your entire upper body for a true bodybuilding session.
Also, when you're doing drop sets, this type of dumbbell allows the user to quickly drop the weight. Essentially, you'll be able to hit your muscles until failure several times in a row for a more productive workout.
3. Folding Treadmill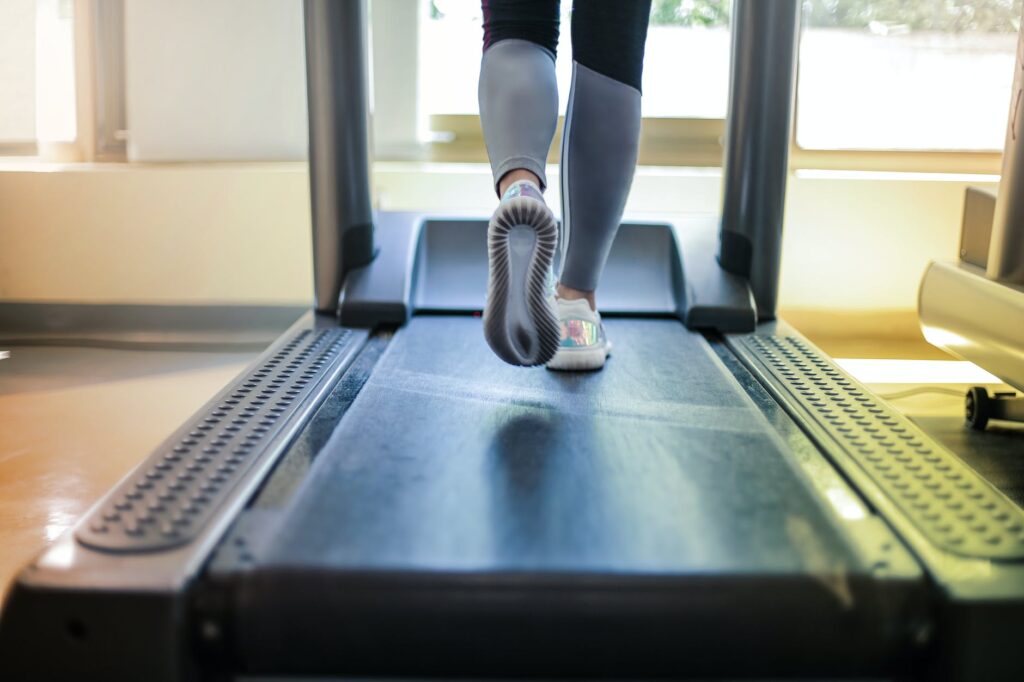 For renters who are looking for a great cardio workout, a treadmill is the king of cardio. However, renters may not have the space available to house a large treadmill. This is where a folding treadmill for small spaces at OfficeFitnessGeek becomes the best option. Compact folding treadmills are the perfect choice for renters who are low on space.
Firstly, this type of treadmill is inherently smaller than a traditional treadmill. Secondly, when not in use, it folds up neatly to be stored in a closet or out of the way. Third, because of its smaller size, it's a lot lighter overall than a large treadmill for home use.
A couple of disadvantages to be aware of are the narrower running belt and fewer features than most traditional treadmills offer. Yet, on the bright side, you still have the ability to hit and track your fitness goals.
Lastly, most folding treadmills have mechanisms that make it easier to fold them when not in use, so you don't have to worry about lifting too much weight. Also, most of them feature wheels to make it easy to move them once they're in the folded position. All in all, a treadmill will always provide the best calorie-burning workout, and a folding model is excellent for renters who are low on space.
4. Portable Home Gym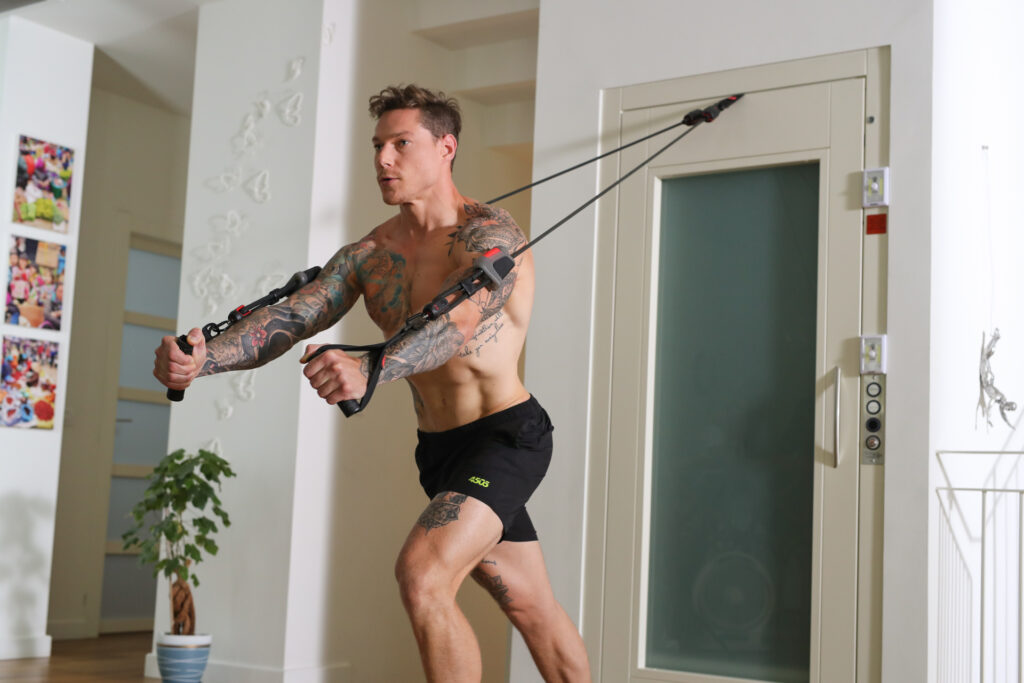 Similar to the Total Gym, a portable home gym is another excellent alternative to a large and heavy home gym. Mostly, portable home gyms use resistance bands with a handful of accessories to give you a total-body workout in a compact package.
For instance, the BodyBoss home gym is a popular portable gym that folds up into a compact package when not in use. The included bar, resistance bands, and board allow the user to do squats and various arm exercises for a total-body workout.
For sure, you'll have no problem finding a small space to set up a system like the BodyBoss. With the included resistance bands, you'll be able to increase the resistance enough to gain some muscle mass while getting more toned. But unlike adjustable dumbbells, you won't be able to target specific muscles as well.
5. Bullworker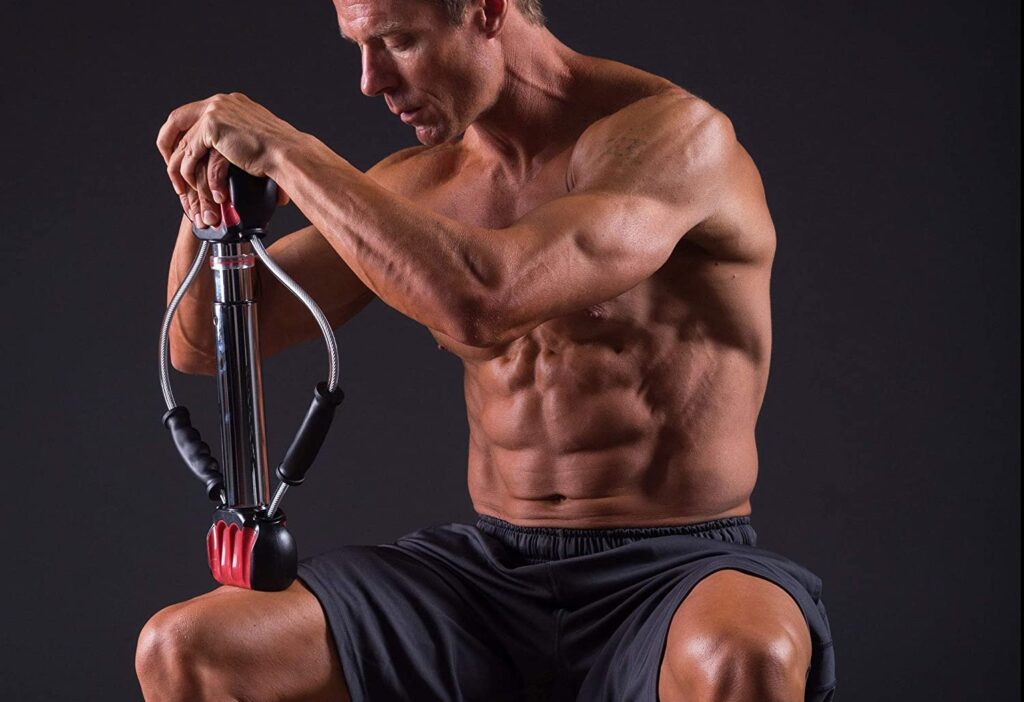 The final piece of compact workout equipment for apartments is the Bullworker. Not for the faint of heart, this compact device will push your muscles to the limit. Primarily, the Bullworker focuses on the practice of isometrics. To perform isometrics, you'll hold movements for a period of seven seconds with maximum force.
According to Bullworker, isometric exercises performed using its system are more effective than lifting weights. In theory, this is the system's greatest selling point, though, results may vary. Now, what really makes the Bullworker efficient is its max resistance level of 160 lbs in a device that is super compact.
Overall, the Bullworker is best for people who want to increase upper body strength, yet there are lower body exercises that can be performed using the Bullworker as well. Ultimately, the Bullworker is a piece of workout equipment you can take with you just about anywhere. It's also the perfect complement to a traditional weightlifting routine that you can use at home or on the go.
Final Word
For people who are serious about their fitness, the compact workout equipment listed above is the best available for apartments. Most of these items will take up barely any room in your apartment. Outside of the treadmill, moving these items when it comes time will take little to no effort. If you want to have a separate gym in your apartment complex, you should check out rentals on this website and find one that will suit you.