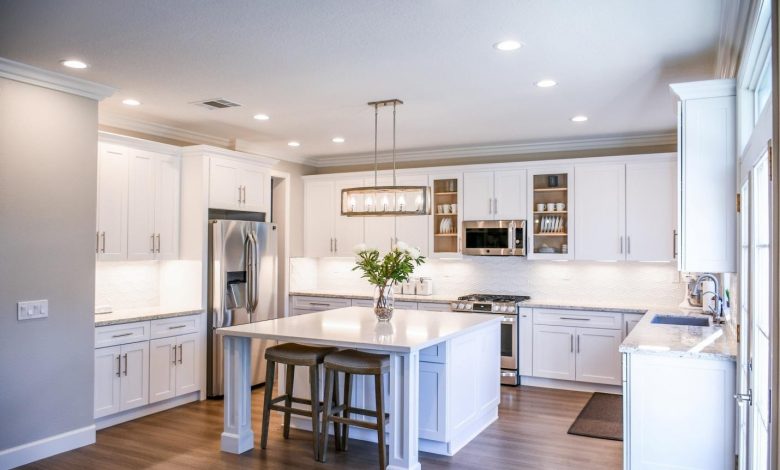 Home & Garden
Best Kitchen Remodeling Ideas: 4 Amazing Trends for Your Home Renovation
Whether you live in a small or large home, or you are living in an apartment, you will spend a significant amount of time in the kitchen each day. You wake up in the morning and you need some coffee or tea to prepare, and most importantly your food to fuel the start of your day is all prepared and stored in your kitchen. When you are back from work in the evening the process will repeat – preparing your meals, in the kitchen. And if you work at home or have children, the frequency is likely to be even greater. We people are usually found where the food is found. Undoubtedly, the kitchen is the center of every home and will remain as long as we take good care of it.
By taking care of the kitchen, we aren't thinking only about being clean and organized, but to be updated or renovated to match modern trends or your own personal flair. Doing so can allow you and your family to have a long-living kitchen and a positive atmosphere while preparing meals, entertaining guests, enjoying breakfast, lunch or dinner, or simply grabbing a late-night snack.
The kitchen should not be forgotten in your next renovation project as almost every kitchen could stand a new coat of paint, a new design, better-organized cabinetry and storage, a new breath of fresh air.
Now that you decided to make a change in your kitchen and you are in doubt which design will be best to choose or which trend to follow for a modern look, take a look at the list we have prepared for you with these amazing home renovation trends:
1. Update your kitchen backsplash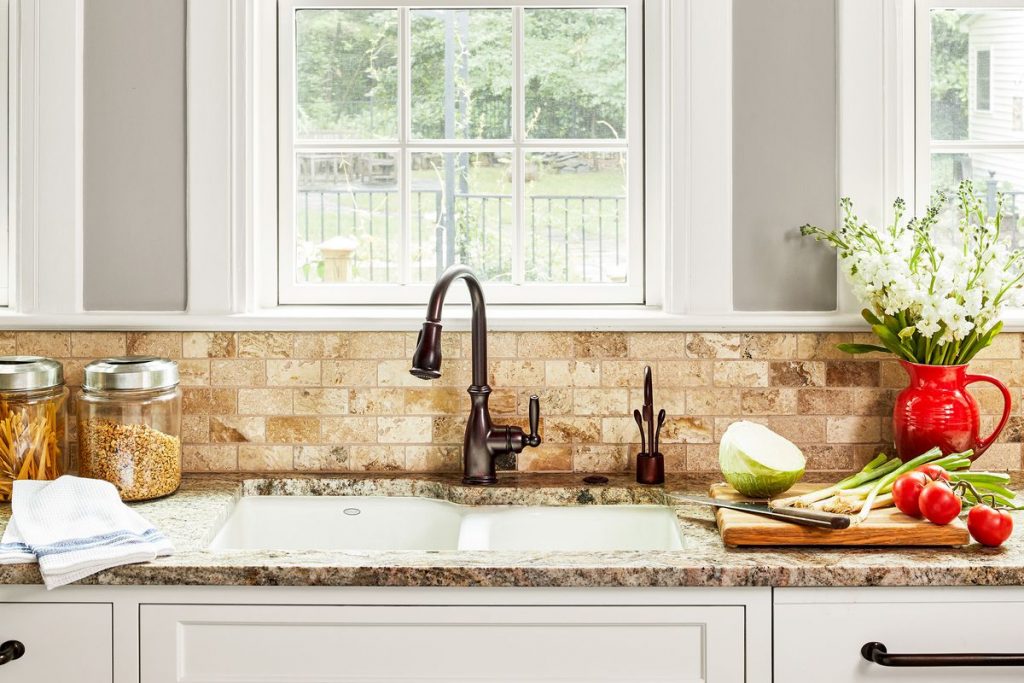 One of the easiest and most cost-effective ways to change the look of your kitchen is to update it with a new backsplash. A very simple way to transform your kitchens looks from old to new.
When you start to renovate you will notice that the backsplash gets most of your attention because of its unclean or well worn look. Even though you clean it often, the damage oil splashes and food spills did to these parts of the kitchen are catching everyone's eyes. Many older homes have half backsplashes with a minimal tile border. The above section of drywall tends to be stained, discoloured, or yellowed after years. We want to update your kitchen with a clean fresh look to avoid having it look like a dirty restaurant kitchen that could desperately stand some TLC.
Replacing that backsplash often is a key to a better-looking kitchen, and most importantly, clean kitchen. It is your choice whether you are going to redo the existing backsplash or incorporate new changes to the material. Go for a simple coat that can allow you to add shades or incorporate a variety of styles depending on your existing material. Larger tiles may allow for easier cleaning, while smaller mosaic tiles can have quite the stunning appearance, their many grout lines can become hard to keep clean.
2. Focus on new flooring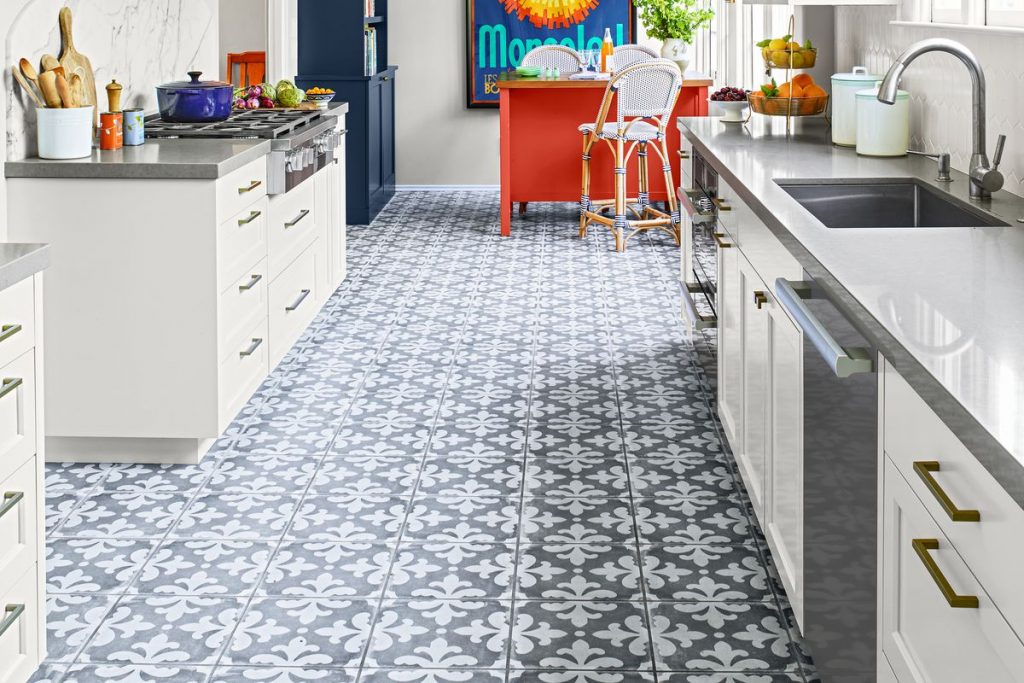 A few things give a new life to kitchen renovation like a new floor. Although it might be a time- and money-consuming process, it is definitely worth it.
There are many materials and styles to choose from when it comes to the flooring but seems like hardwood is beginning to stand above all. Linoleum is a thing of the past, and while tile used to be the king of kitchen flooring for its water and spill-resistant nature, many new hardwoods and laminates are becoming less and less prone to warping with water spills, and with the rise in popularity of the open concept home, hardwood allows you to flow seamlessly between the dining area, kitchen and living room. Speaking of hardwood, there are a lot of varieties and differences. Going for solid timber hardwood might be an ideal solution for your new kitchen floor, as it can last longer and adapt to humidity changes and different temperatures.
A lot of companies are offering flooring from a thin layer of hardwood on the top, bonded with other layers. When it comes to the type of hardwood, you might want to consider oak, walnut, and hickory as the three most common hardwood choices.
3. Choose a kitchen island to open up your space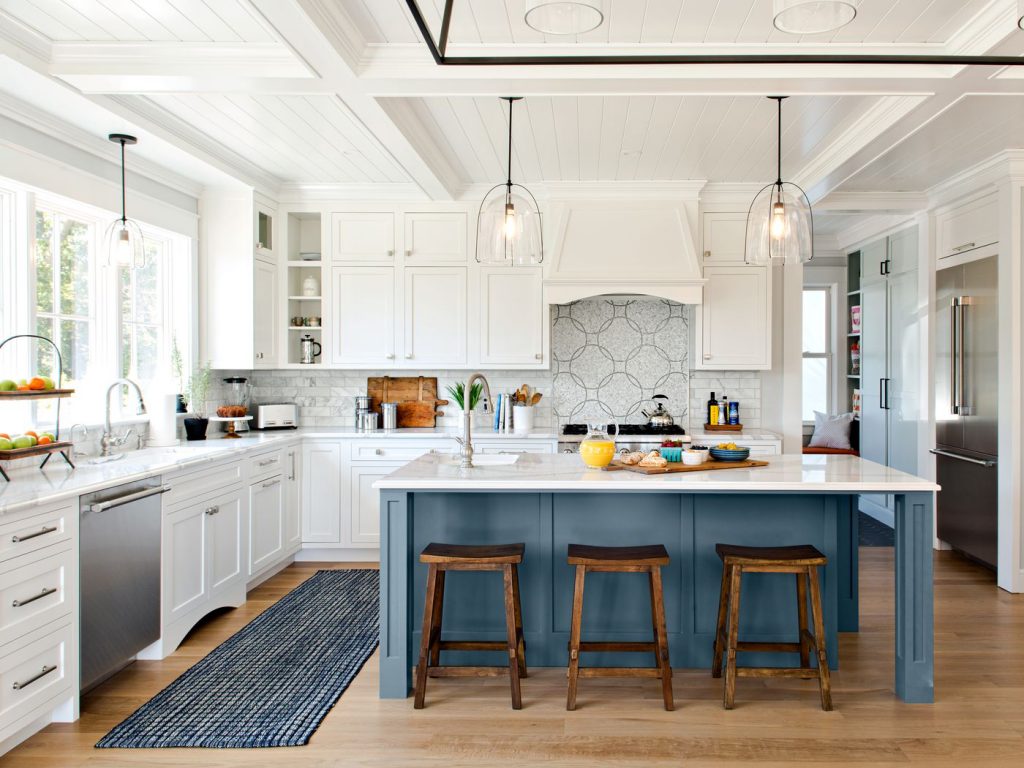 In the last few years, this has been one of the top trends that doesn't look like it's going anywhere any time soon. And why would it? Adding an awesome-looking island to your kitchen is always a good idea. By building an island in your kitchen you will have more than a table for preparing meals. You'll have extra cabinet space and it will become a focal point in your kitchen and should look its best.
Choose the designs that are trendy now and you will not regret them. Study island tops made from natural stones like marble or granite, or manufactured countertops made from quartz or composites, come in virtually any color and will not make you regret your installation choice.
What you should consider when placing the kitchen island into the center of your kitchen is the space allowing you to pass from one side to another, or sitting while you are enjoying your meals there. It all depends on the purpose you want to use it for.
Make sure there is enough legroom and surface area for each person if you are planning to have a wine or snack session there, including the space for chairs. In one of the kitchen designs in this article, there is ample space to put bar seats in front of its countertop. Think about the height as it is important if you want to use different options, standing or sitting on the chairs.
4. Choose new cabinets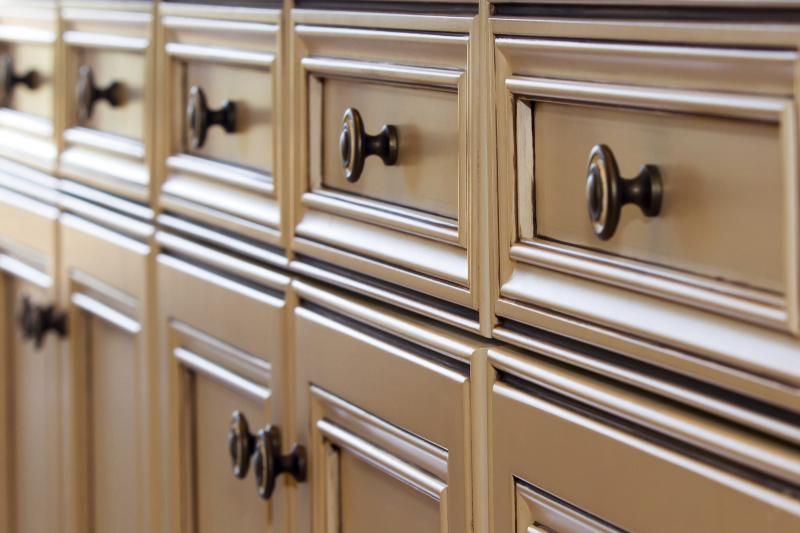 Your kitchen will be happy if you finally replace those cabinets that are making the kitchen look outdated and old. The once-popular orange oak, loose hinges, sagging cabinet doors, mismatched cupboard and drawer pulls, scratches or chips in the cabinets paint are things that could be making the whole kitchen look worse.
You have an option to do it by yourself and only replace the hardware, but who would not want a new look in the room which is a guaranteed part of your day? Everyone wants to enjoy new cabinets while preparing and enjoying their favorite meal. New cabinets can also add value to your home.
New cabinets don't always mean changing the old cabinets with new ones, but only replacing the surface of the cabinets and keeping the existing inside space of them. Especially, if you are still satisfied with the storage place the existing cabinets provide. Even the costs for refacing are smaller instead of changing the whole cabinets' structure, and counts as a great benefit that saves you money to invest in other quality kitchen products.
Cabinet refacing is a task best left to professionals. If you decide on doing it by yourself you should expect it may not look as smooth as a professional cabinet refacing or painting job. Leave this part of renovation into experts' hands and focus on other parts of your kitchen.
Why don't you hire a company that will take care of your cabinets and refaces them the best they could looking flawless, still following the kitchen trends up to date for this year.
You might want to check our recommendation and choose the best kitchen cabinets company in Calgary, start your kitchen makeover now and be enjoying your morning coffee, or dinner in your new kitchen before you know it.
Click on the link below and start your kitchen makeover journey.
https://kitchencabinetscalgary.ca/cabinet-refacing/