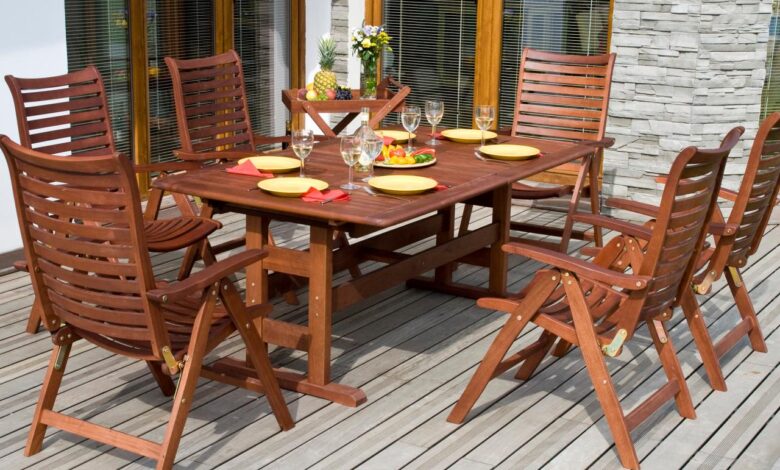 Home & Garden
What Is The Most Durable Wood For Outdoor Furniture – 2023 Guide
When it comes to choosing material for your patio furniture your possibilities are virtually endless. If the material can be shaped and manipulated into a piece of furniture – it's probable that you'll be able to find it. Plastic, metal, stone, wood, you name it – it's all fair game. However, we feel like it's safe to say that nothing beats the traditional, wooden furniture on your patio. It just looks good.
But, as we already know, looks aren't all that's important when it comes to picking patio furniture. There's a lot more to it than it meets the eye. One area we need to pay special attention to is the durability of the material – especially when it comes to wood. We're all pretty familiar with the fact that the metal chairs will last a lifetime – but what about the wooden ones? Which type of timber should you invest in if you want your patio to look and feel as good as new for years to come?
Well, there are a few options, so, let's go through the best of them and try and crown the champion.
Cypress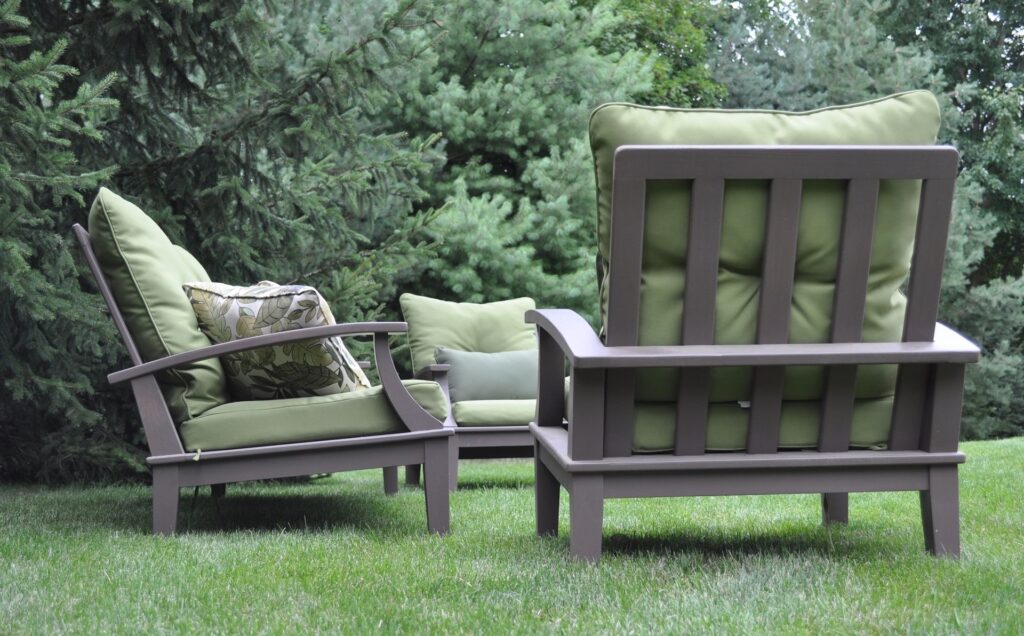 Let's start this list off with a so-called 'wet climate' timber – cypress. Cypress is arguably one of the best natural materials when it comes to water-repelling. This one is particularly resilient when it comes to water damage because of its preservative oils. Unlike many other 'wet climate' kinds of wood, this one isn't as dense as the rest of them, which makes it very easy to work with. Because of those oils we mentioned, this one is also rot and pest resistant, which in addition to everything else makes cypress one of the most durable and reliable materials for outdoor use.
On the flip side, you will need to be careful with it, as you can easily over-sand it, which would make it more susceptible to the problems it usually fights off very well. Additionally, cypress is quite expensive, so it's not on the most popular list, but if you don't mind the price – it's pretty much a great option.
Cedar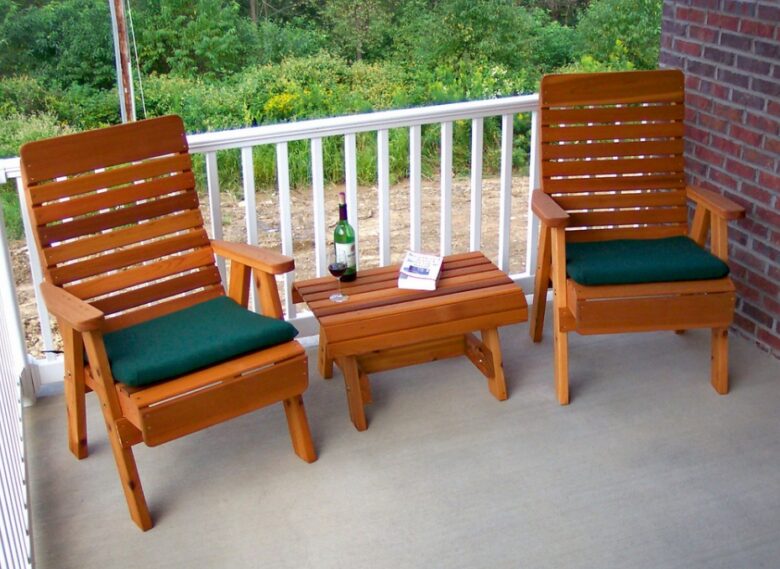 Cedar is a very popular softwood that is remarkably easy to work with. As with any softwood, it's pretty lightweight, which makes it ideal for furniture, since you'll want to move it around from time to time. It stains rather easily, so if you're not a fan of the natural, pale color of the cedar, you can dye it any way you wish and please. As far as durability goes, it's up there with the best of them. It won't crack, it's pretty water-resistant, it's both rot and insect resistant as well and you can get by with minimum maintenance.
As far as drawbacks go, it's pretty prone to scratching, which is to be expected from a softwood. But more importantly, cedar is getting more and more expensive by the day, so it's safe to say that its popularity is about to reach an all-time low any time now.
Teak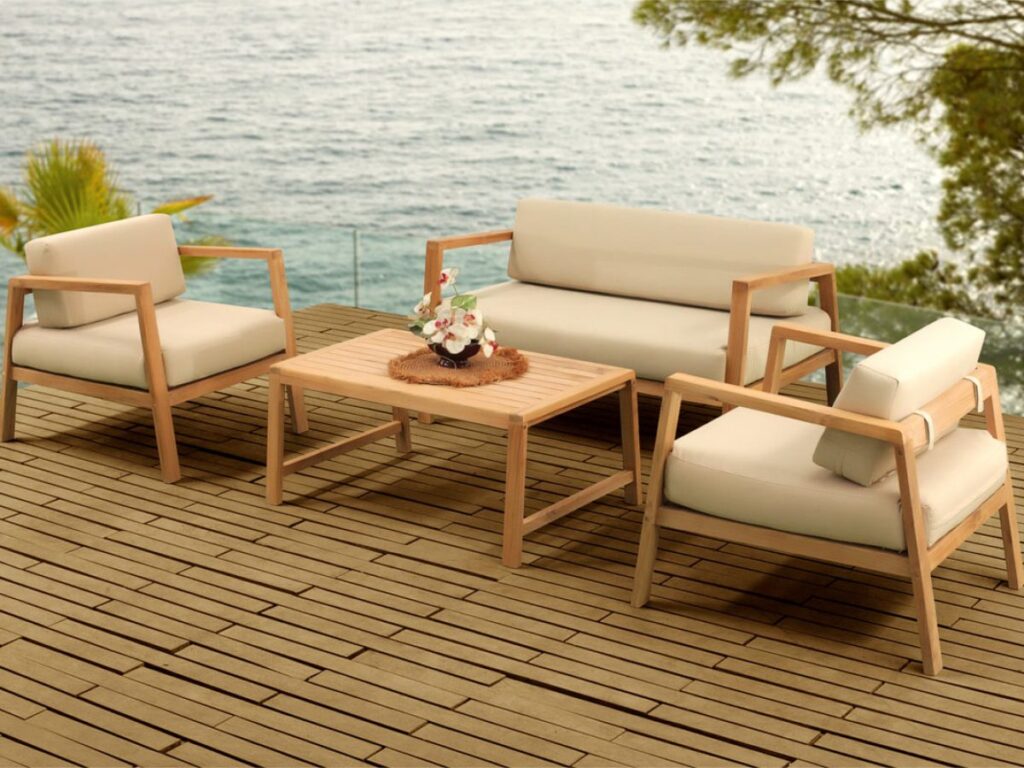 As we move on from the soft lumber and into the hardwood, it's only appropriate to start with arguably the most popular option for the patio furniture – teak. According to one of the outdoor furniture manufacturers, www.remarkablefurniture.com.au, teak is not as easy to work with as the previous timber we mentioned, but considering how sturdy and strong it is – it's a pretty solid trade-off.
When it comes to durability, it really doesn't get much better than this. Natural oils found in teak repel insects, rot and decay will never be an issue and you could easily leave out a teak table in the rain during the monsoon season and you'd still come back to the same exact table after the rain is over.
As you could probably guess, the price-tag on this one is rather high. Teak is easily one of the most expensive timbers on the market, if not the most expensive one, but the price is very well worth it considering how good it actually is.
Ipe (Brazilian Walnut)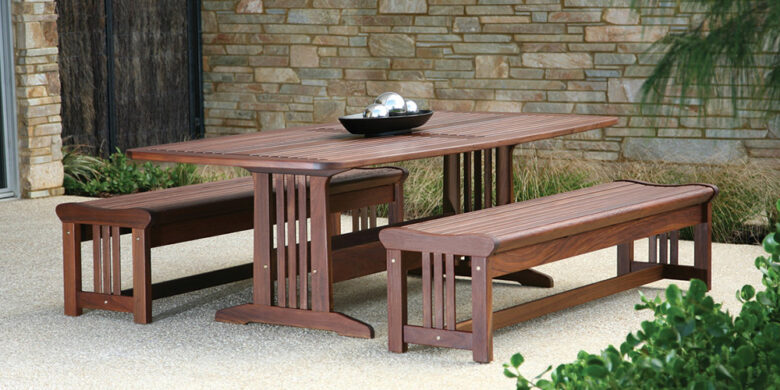 Ipe is probably well on its way to overtake the lumber market as one of the most popular options for outdoor furniture. It's a South American import wood that is pretty much on par with the best of them when it comes to durability, reliability, water-resistance and all that good stuff. Once again, the secret lies in the natural oil produced by ipe. Those oils are the greatest defense against the pests like insects and fungi and of course, the age-old wood nemesis – rot. On top of oils, ipe is a very dense piece of timber, so you probably won't find many ships made out of it, but you can be certain that your table won't suffer from occasional rain.
Now, let's talk about the best part – the price. Many would argue that ipe is as durable as teak, only at a fraction of a cost. Even with it being one of the best hardwoods on the market, ipe is amongst the cheapest ones.
The only drawback we could think of would be the fact that due to high-density ipe isn't really easy to work with, so if you were planning on building your own table or a chair, we'd recommend starting with something easier.
Mahogany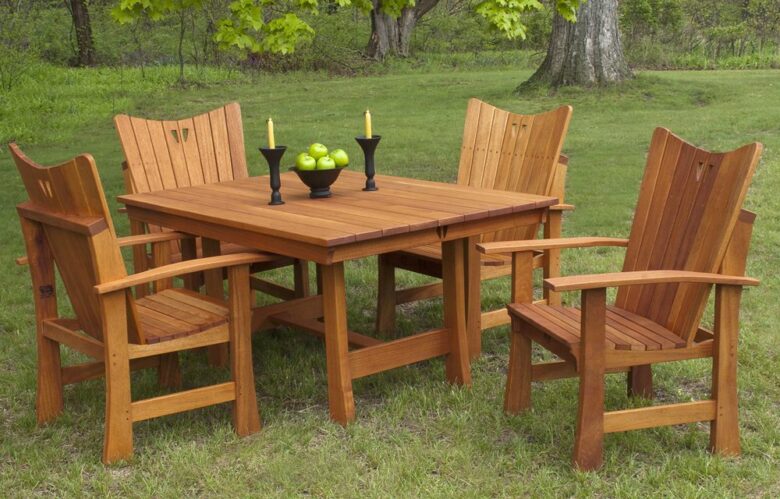 If you've ever someone brags about the furniture they probably talked about mahogany. Native, but not exclusive to Indonesia, mahogany has been one of the most renowned woods for centuries at this point. It's a very valuable type of lumber and it doesn't get much better or durable than this.
Where to start with this one? It's incredibly resistant to pests, rot and decay. It's as dense as they come, so water damage will not be an issue and for a tropical hardwood that's as dense as mahogany is – it's rather easy to work with, which should come as a no surprise given how popular and loved mahogany is. It stains really well, it won't warp or crack, so we feel like it's safe to say that mahogany is probably the best timber for a piece of patio furniture.
Naturally, it comes at a price, but since there are so many types, cuts and grades – you can find a rather good deal on this one. One thing to mention though is – it doesn't retain its natural color really well, so you will have to do some regular maintenance to keep it looking fresh.
Finally, we can only hope we've helped you if you were looking to make an informed decision about the material for your patio furniture. We feel like any one of these five would be a good fit, so there's no need to get too picky and critical. All of these are very durable and will last a long time.