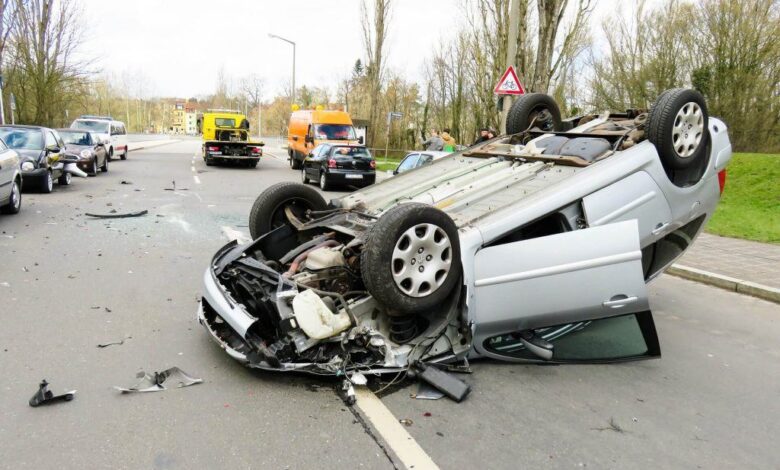 Health
4 Most Common Injuries After A Motor Vehicle Accident – 2023 Guide
In traffic accidents, all attention is focused on serious injuries. The most important thing is to take care of people with serious fractures and bleeding in a timely and adequate manner. However, people who are seemingly untouched and without visible injuries, sometimes, without consulting a doctor decide that they do not need an examination – and go home. Wrong decision, because sometimes even invisible injuries can be very serious. Moreover, they are among the very common consequences after traffic accidents. What are the most common injuries next to them after a motor vehicle accident – read in the text before you.
Causes And Consequences Of Traffic Accidents
One of the worse harmful consequences that happen in traffic – is traffic accidents. A traffic accident is an accident that started or happened on the road, where at least one vehicle was in motion – and where one or more persons were injured, or greater or lesser material damage was caused. The causes of traffic accidents can be prevented – and their consequences can be reduced by preventive measures to strengthen traffic safety. The most important are: quality driver training, traffic education, quality road network, correct vehicles, law enforcement – but also raising the traffic culture of the population. The most common consequences of traffic accidents are injured persons, severe and minor injuries, suffering, pain, non-material and material damage.
If you've been injured in a car accident it's extremely important to reach out for legal help as soon as possible. It's possible to be in such shock that you don't realize the extent of your injuries until later. Experienced lawyers at Serious Injury Law Group will stand in your corner and give you the support you need.
Medical Treatment At The Accident Site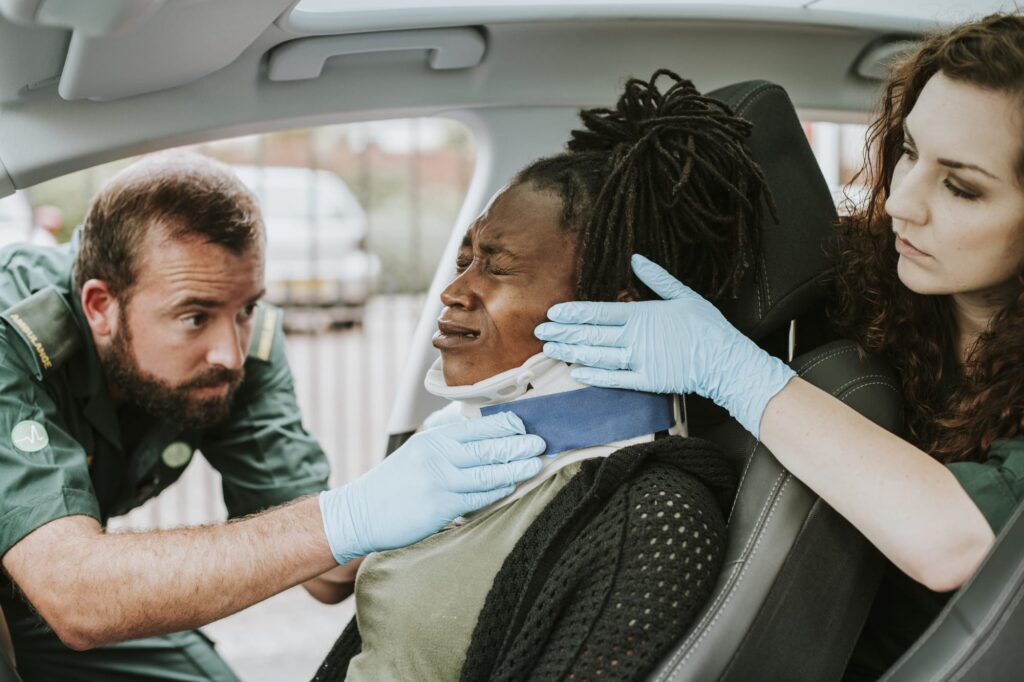 If you are bleeding or have an obvious injury, the paramedics will assess your condition – and if necessary transfer you to the hospital for treatment. However, in many cases, the injuries are not so obvious. The stress and adrenaline in your body immediately after an accident can "hide" some of your symptoms –  which leads you to believe that you are not seriously injured. Also, bruising and swelling can appear in the hours after the accident – so you can feel bad later. It is surprising how many people will refuse medical treatment at the scene of the accident and go home – only to end up in the emergency room a few hours later. In most situations, the pain will increase in the hours or days after the accident. Most medical experts agree that most pain after an accident occurs 48-72 hours after a collision. That's exactly two to three days after the accident. To exclude more serious injuries and reduce the pain after the accident – it is necessary to immediately ask to be taken to the nearest ambulance.
Injuries In Traffic Accidents On Motor Vehicles
When we talk about injuries in traffic accidents involving motor vehicles – those injuries can vary. This means from minor, through medium to extremely severe injuries. Therefore, you must contact your doctor immediately and be thoroughly examined because the doctor's reports from the scene are extremely important. In such situations, people who have been harmed face many challenges – such as hospital bills, rehabilitation costs, and face lost wages. According to Foyle Legal Law, it is necessary that after going to the doctor and determining the degree of injuries, you submit a motor vehicle accident claim. Regardless of the degree of injury, stress is inevitable – and it can have major psychological consequences for the injured person.
Most Common Injuries After A Motor Vehicle Accident
1. Twitching Neck Injury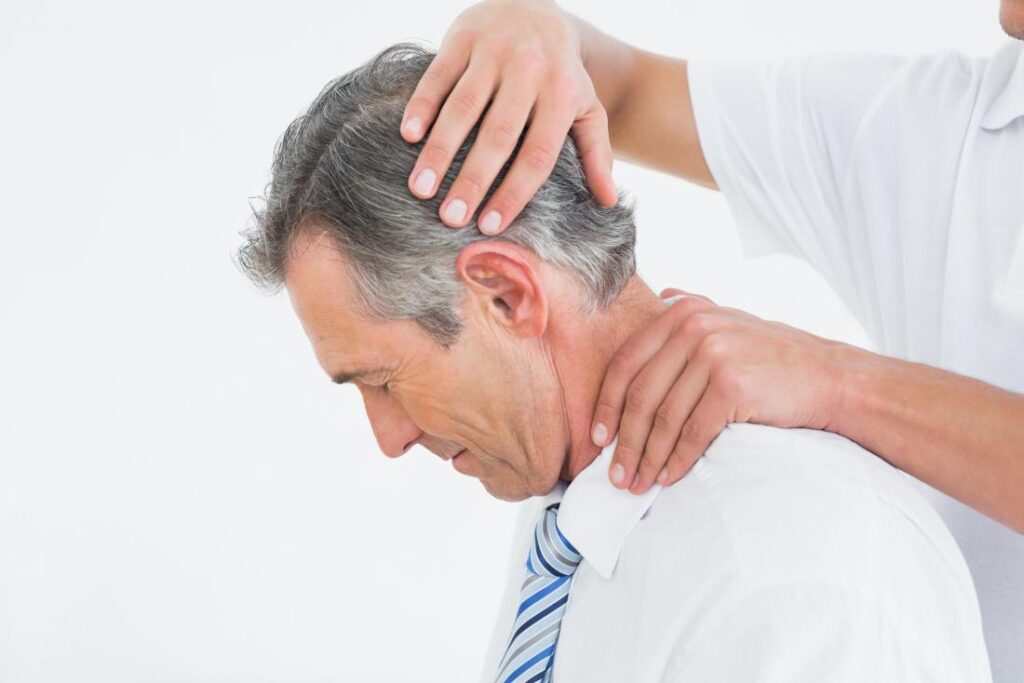 Traffic accidents are the usual cause of neck injuries. These are usually injuries made by blowing to the back of the car, as a result of which the head and neck of the spine bend abruptly and violently, and then stretch. A twitch injury to the neck is a traumatic injury to the cervical spine. A blow to the back of a car is a very often cause of a neck injury. Sometimes the patient feels pain for hours or days after the accident. Twitching neck injury is, in intensity, divided into four degrees. Clear indicators include headache, dizziness, and, sometimes, nausea.
2. Shoulder Fracture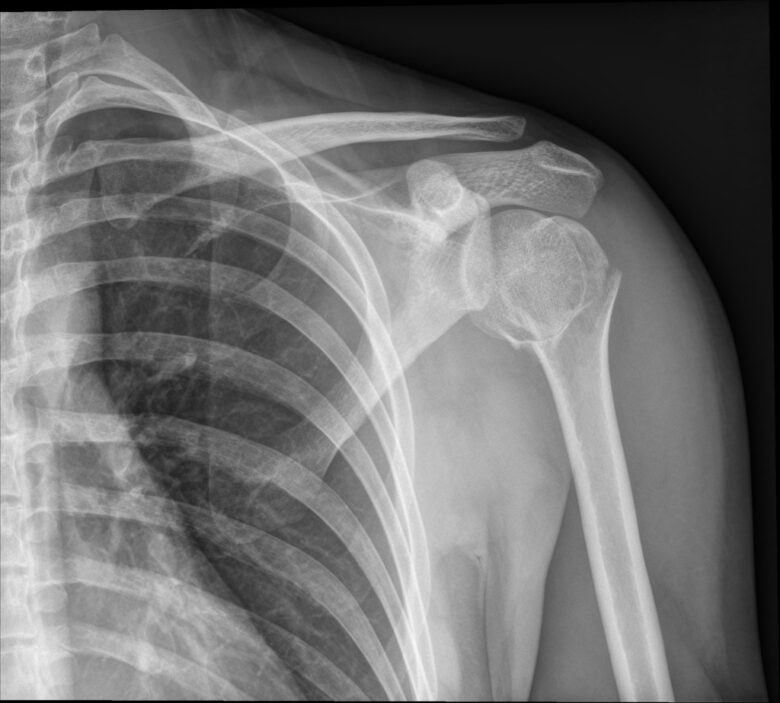 Shoulder fractures can occur as a result of shoulder injuries when falling directly on the shoulder, injuries in a car accident, etc. The shoulder is a very complex joint – so fractures are often complicated. Shoulder fractures can occur in one or more places in the shoulder. severe fractures are usually followed by surgical treatment as well as postoperative recovery with physical therapy. Surgical treatment of shoulder fractures aims to bring the broken fragments to their original position and stabilize them. Shoulder fractures can often result in reduced shoulder mobility and sometimes movement pain.
3. Traumatic Amputation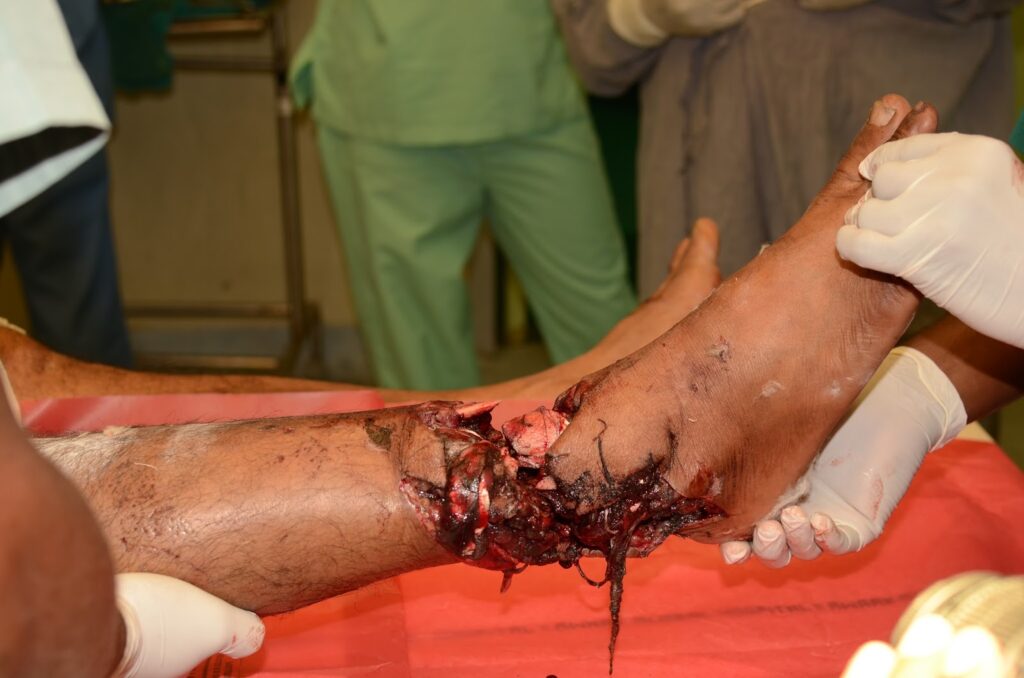 In cases where such accidents and types of injuries occur – the victim itself is forced to face irreparable loss. Therefore, amputation has a lasting, both physical and psychological aspects and character. After such interventions, the person faces permanent disability and must learn to live with aids such as prosthetics. As we have mentioned, all this has a lasting effect on the psyche, and in such cases, it is especially important to hire a good lawyer – so that you and your family can exercise the right to the compensation you deserve.
4. Traumatic Head And Brain Injuries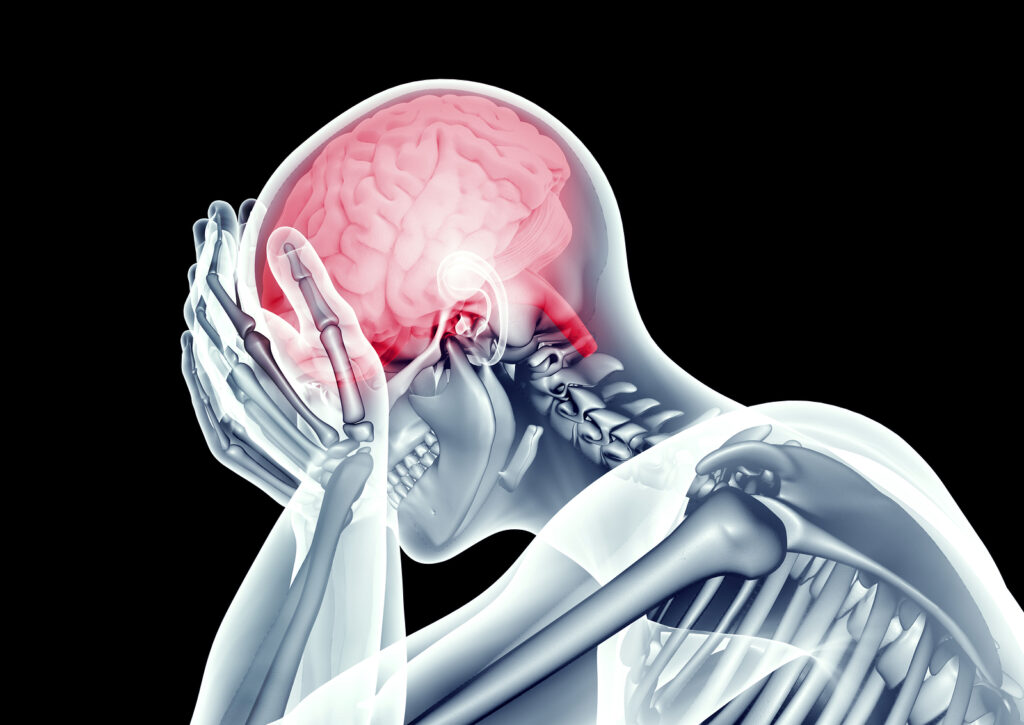 Head and brain injuries are common, especially in traffic accidents, falls from heights, etc. These injuries are often called craniocerebral injuries – or neurotrauma. During these injuries, the whole head, including the brain, receives more or less energy – which damages them. Most fractures, if they are isolated, require only monitoring. Surgical treatment is necessary if the fracture leads to greater pressure on the brain. The brain can be injured by direct or indirect action of injury forces. Injuries can be localized to one, several, or many places in the brain. Injuries that directly or indirectly lead to damage to the brain stem are especially dangerous. Such injuries can lead to large and permanent damage, as well as death.
Conclusion
Most of these injuries and deaths can be prevented by our responsible behavior in traffic. However, regardless of the knowledge and numerous campaigns throughout the year – it seems that we have not yet got to know all the things to traffic safety in the right way. So keep all of this in mind before you get into your vehicle next time – and remember that responsibility to yourself and others is crucial.