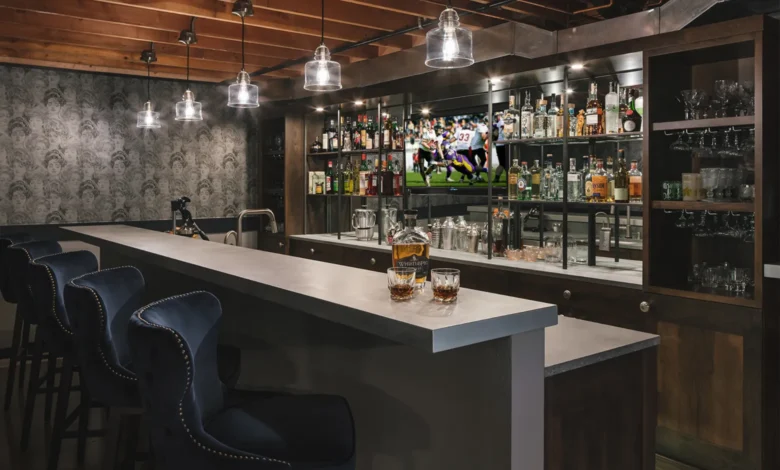 People these days are spending more time at home. It's understandable, considering the hectic work schedules and the stress that comes along with it. People are looking forward to having a drink or two at home, especially after a long day at work. A home bar would be ideal for having drinks and spending time with family and friends.
If you plan to set up a home bar for yourself, here's a list of items you need.
1. Glassware
The first and most important item on the list is glassware. You need to have a variety of glasses to enjoy different types of drinks. Start with the basics like wine glasses, cocktail glasses, and Champagne flutes. You might also want to invest in some whiskey tumblers or highball glasses.
Don't forget about the beer drinkers, either. Many modern bars now come equipped with beer mugs or pilsner glasses for those who appreciate a cold glass of beer.
2. Barware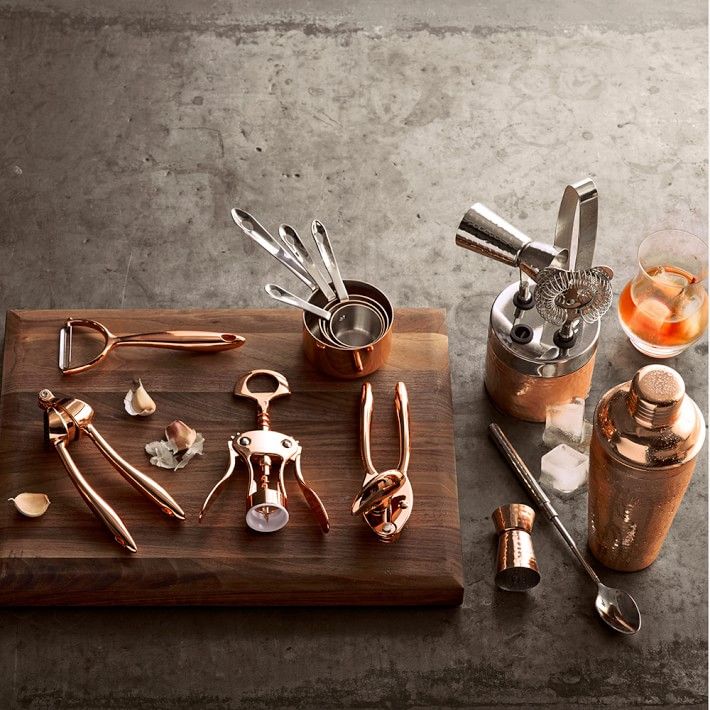 Every bar must have some essential barware such as shakers, strainers, ice buckets, and measuring tools. They are important to make sure that your drinks are mixed and served to your liking.
You might also want to invest in a cocktail set to get the perfect mix of ingredients every time. You don't have to buy the entire set at once. You can add to it as you go along. That's why it's a good idea to start small and add more items as needed.
3. Spirits and liquors
If you are an avid drinker, you will undoubtedly have all the spirits and liquors you love in your home bar. But if it's your first time setting up a bar, you will have to do some research to figure out which spirits and liquors are the most popular.
Some great choices include gin, vodka, scotch whisky, tequila, or rum. If you're not a fan of hard liquor and prefer something milder, you can also include some fruit-flavored liquor in your collection.
Another option that's gaining popularity is the use of wine as an ingredient for cocktails. So you can include some wine bottles in your collection as well.
4. Garnishes and mixers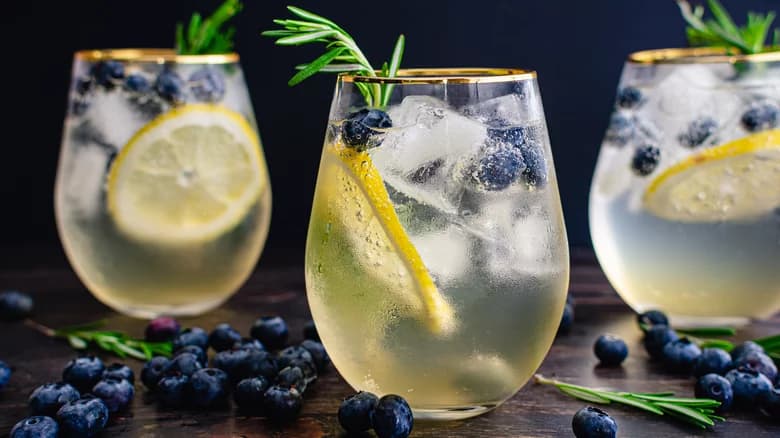 No bar is complete without garnishes and mixers. They are essential to make the drink more fun and palatable. You can choose from several options based on your personal taste.
Some popular choices for garnishes include lemons, limes, olives, salt, and sugar. If you want to go all out, you can also invest in a bottle of bitters.
For mixers, you have several options to choose from as well. Some of the most popular mixers include soda, tonic water, ginger ale, and energy drinks.
5. A dedicated smoking area
Some people like to have a smoke while having a drink. To fulfill this need, you can create a dedicated smoking area in your home bar. All you have to do is add an ashtray, a high-quality lighter such as an st dupont gold lighter, and a good-quality cigar cutter to the list of items.
Not everyone smokes cigarettes, and you might not be a smoker, but it's still a good idea to have a dedicated smoking area in your home bar. This will make it easy for you to entertain guests who smoke without stepping out of the room.
6. A wine rack
Some of you might not drink liquor and just enjoy wine. If you fall into this category, you must have a decent wine rack in your home bar. You can choose from several different wine racks based on your needs.
For example, if you want to store a lot of bottles at once, you can invest in a wine rack that comes with a large capacity. If you have limited space, you might want to opt for a wall-mounted wine rack instead.
However, if you don't drink wine, it's still a good idea to have at least one bottle of wine at home. This is because you might have guests who prefer it over hard liquor and don't want to drink in a bar.
7. Beer on tap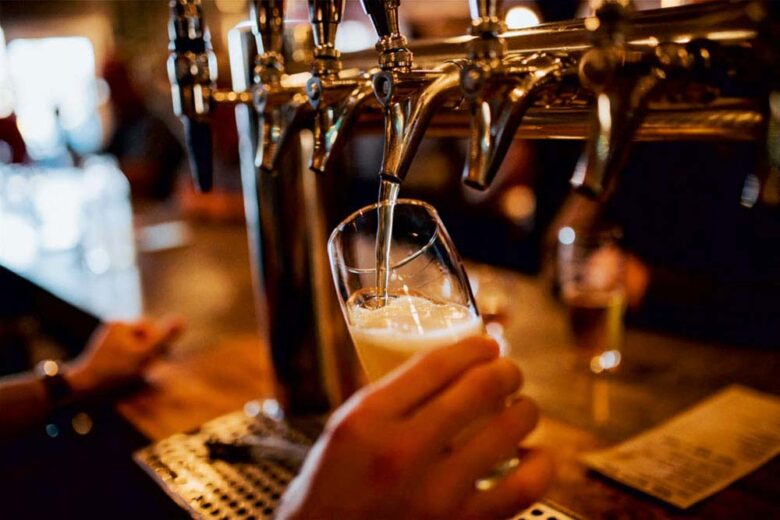 No bar is complete without beer. If you want to keep a good stock of beer available for your guests, investing in a beer keg system is a good idea. With this setup, you can store your favorite brews and have them on tap whenever you need them.
You can buy cans and bottles if you can't or don't want to invest in a beer keg. Just make sure that you have enough room to store the extra stock in your home bar.
8. Don't forget the entertainment
What would home bar be complete without some form of entertainment? You can invest in a television, a good stereo system, or any other item that you think will make the experience more fun for you and your guests.
At the very least, you should invest in a good quality sound system since it will make listening to music easier. You can also play some old-school board games to entertain yourself and your guests.
9. Countertop materials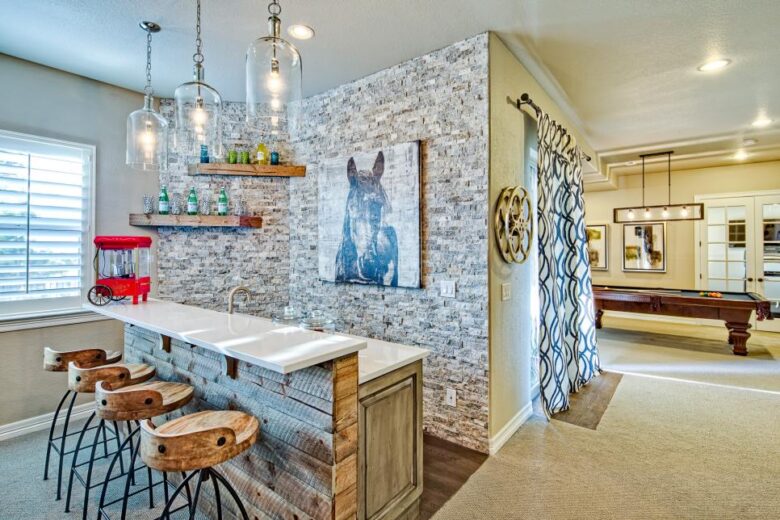 If you want to make your home bar look sleek and stylish, you need to invest in the right countertop material. Some of the best choices include wood and marble.
Even though it's an option, you don't want to use plastic for your countertop. Instead, choose materials that will look great with the overall theme of your home bar.
10. Mirrors to make your space feel bigger
Last but certainly not least, you should invest in a few mirrors to make your home bar look bigger. This will help you entertain more of your guests at once without making them feel crowded. Plus, it will also give you a chance to take in all the action as well.
If you aren't sure where to buy mirrors and what size to get, talk to experienced interior decorators or home interior consultants. They can give you pointers on the best places to buy mirrors from and what size will work well with your space.
This wraps up our list of the must-have items for every home bar. While you can add more items if you like, the basic ten listed above are a good start and should allow you to have a blast when entertaining your friends and family.
Enhancing your home bar's sense of space and elegance can be achieved by considering a mirrored glass splashback as part of your options. Mirrored glass splashbacks not only serve as practical surfaces for protecting your walls from spills and splashes but also create an illusion of a larger and more open environment. The reflective quality of the mirrored glass bounce light around the room, making it appear brighter and more spacious.
The mirrored surface adds a touch of sophistication to your home bar, elevating its overall aesthetic appeal. To explore the best options for mirrored glass splashbacks and determine the ideal size for your space, consulting with experienced interior decorators or home interior consultants is advisable. Their expertise can help you seamlessly integrate this stylish and space-enhancing feature into your home bar setup, allowing you to entertain guests with flair and elegance.