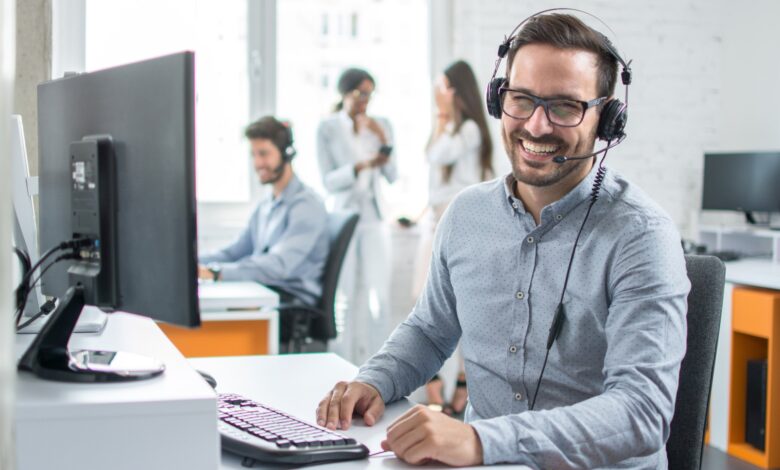 Business
How to Improve Call Center Customer Service
In the dynamic world of customer service, your call center is the frontline of customer interaction. It can make or break your customer relationships.
If you're in the call center business, you're likely to agree that customer service is the backbone of your operations. The question then is, "How to improve call center customer service" to ensure satisfied customers and a thriving business?
Intrigued? Read on to discover a treasure trove of strategies that will catapult your call center services to new heights of excellence.
Invest in Employee Training
The level of customer service you offer is directly related to how good your employees are. You can give your team the skills, product knowledge, and customer-focused mindset they need by giving them thorough training programs.
Adopt a well-rounded way of training. Include role-playing, workshops where people can interact with each other, and ongoing coaching.
You can give your employees the confidence and skills they need to handle any situation by training them. This investment in their growth will not only make your customers happier, but it will also help your small business succeed as a whole.
Hire Freelance Customer Service Experts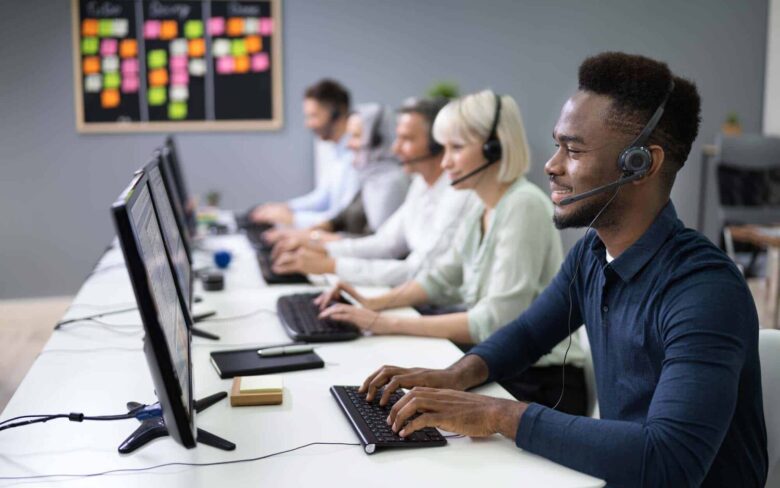 Sometimes, when faced with challenges, seeking solutions from outside your organization can yield remarkable results. By hiring customer service freelancers, you can gain a fresh perspective. You can also tap into their specialized expertise, enriching your team's capabilities.
These skilled experts can help you plan and put into action an effective model for providing customer service. You can improve your customer service to new heights with their help, which will lead to more satisfied and loyal customers.
Leverage Technology
These days, call centers have become hubs for technology and high efficiency. They use cutting-edge technology to make things run more smoothly, cut down on wait times, and give great service.
Use the power of cutting-edge CRM systems, chatbots powered by AI, and new ways to communicate. Call centers can change how they provide customer service and make customers happier than ever by doing this.
Develop a Multichannel Customer Service Strategy
Customers can easily and quickly get in touch with your business in the way that works best for them with a multichannel customer service approach. This could be done over the phone, by email, on social media sites like Facebook or Twitter, or through live chat on your website.
By giving your customers a number of ways to contact you, you can accommodate their different preferences. You can make sure they have an easy time getting in touch with you. This focus on the customer makes them happier. It also helps build stronger relationships and brand loyalty.
Implement Efficient Escalation Procedures
The ability to quickly and effectively handle difficult customer issues depends on having effective escalation procedures. When agents come across problems they can't handle, these procedures should give them clear and complete instructions.
By establishing a clear escalation process, businesses can speed up the resolution of problems. This can make customers happier and create a supportive environment for agents to do their jobs well. Customers will get timely and satisfactory answers to their problems with this approach because it gives agents the tools they need.
Monitor your KPIs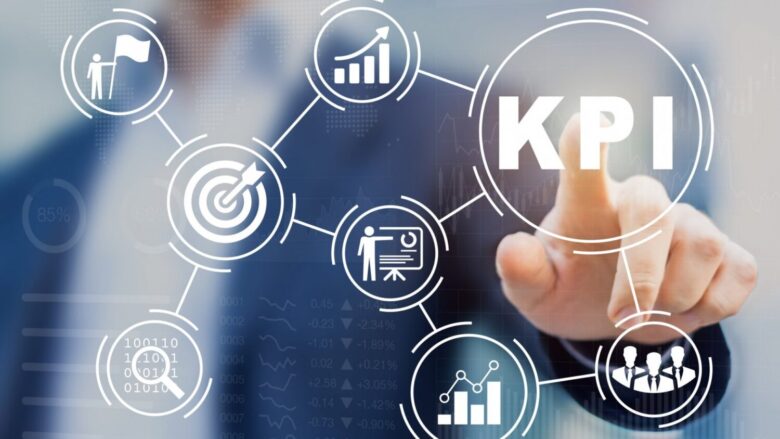 Key Performance Indicators (KPIs) are powerful metrics that companies use to figure out how well their customer service is working. Aside from the average call wait time, these metrics also include the first call resolution rate and customer satisfaction scores.
Businesses can learn a lot about their performance. They can use this to find specific areas to improve.
Keep track of their progress over time by carefully tracking and analyzing these KPIs. Businesses can keep improving their customer service strategies with this data-driven approach, which makes customers happier and more loyal.
Encourage Feedback
Customer feedback is a goldmine of useful information that can help your business a lot. You can make a valuable feedback loop that helps you keep getting better. It is important to actively encourage customers to share their experiences and feedback.
This can help you find places to improve and fix any problems you find. It also helps you find new ways to grow and come up with new ideas. You also create a culture that values the customer by constantly improving your service based on what they say.
Foster a Positive Work Environment
Making the workplace a good place to be is important for keeping employees happy and providing great customer service. Agents are more likely to help customers better and go the extra mile when they are happy and feel valued.
Organizations can increase productivity by putting an emphasis on a positive work culture. So, show your employees that they are valued and appreciated. This can also help with customer service, which will lead to more success in the long run.
Embrace Transparency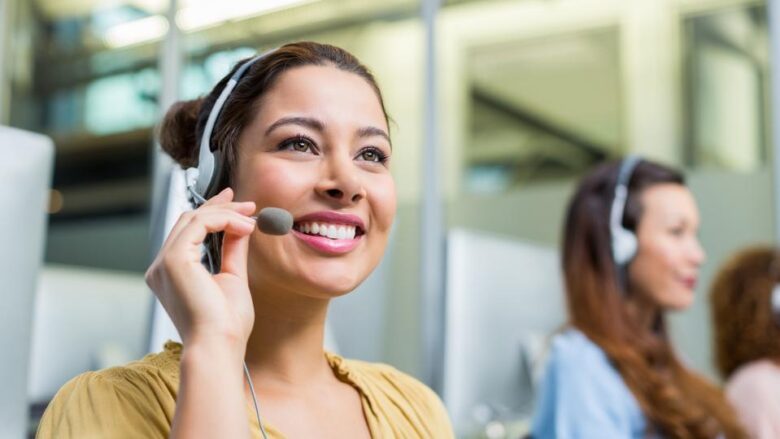 Being honest is very important if you want to earn the trust of your customers. It's important to be honest and open about possible wait times so that customers know what to expect. Also, letting customers know how their question is going throughout the process makes them feel valued and respected.
It is important to quickly admit and acknowledge when you make a mistake. Being honest about the mistake and the steps being taken to fix it is what it means to be transparent. This shows that you are responsible and that you want to provide reliable customer service.
By being open and honest, you build a strong relationship with your customers that builds trust and loyalty. It also helps your brand's reputation as one that provides great customer service and always acts in an honest way.
Elevating Your Business: Learn How to Improve Call Center Customer Service
Understanding how to improve call center customer service is crucial to your business. Don't forget that going the extra mile to give great customer service can make your business stand out from the rest.
Go on and make a good impression on your customers that lasts. If you follow these tips, your call center will become a great place for helping customers and keeping them interested.
Did you like this article? Great! For more insights, don't forget to check out our other articles. We're constantly updating our content with fresh perspectives and best practices to help you elevate your business!