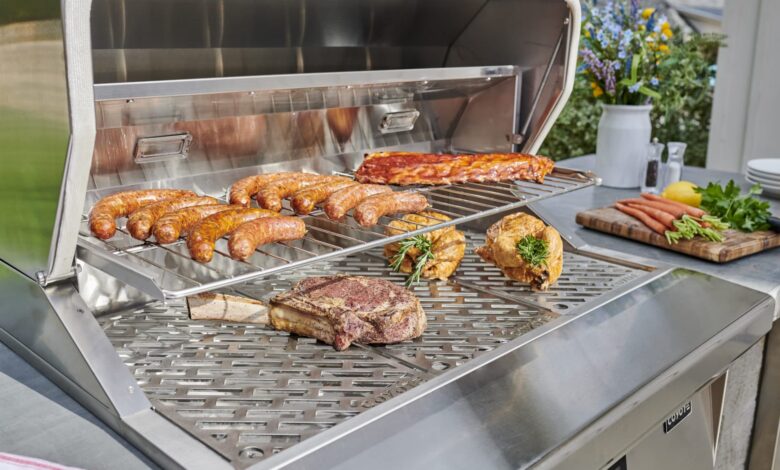 Home & Garden
Top 5 Benefits of Cooking with a Pellet Grill – 2023 Guide
Over the years, people have preferred using gas or charcoal grills for cooking amazing food, each one for different reasons. A gas grill grants you total control of what you're cooking, letting you play with the heat levels and allowing you to start cooking immediately.
On the other hand, Charcoal grills are highly convenient too. These grills provide you control due to you being able to choose the size of the fire. Also, it adds a nice smoky flavor to any food you're cooking there.
Now, what if it was possible to combine both things to make your cooking easier while keeping that delicious smoky flavor we all love? Pellet grills are capable of that and more!
Not only they're pretty convenient. Pellet grills are mainly used by people who prefer cooking low and slow, but anyone can use them with no problems. Through this article, we'll explore which are the top five benefits of cooking with a pellet grill. Let's start! Visit Ultimate Grill Mate to find the latest Grill reviews.
1. Pellet grills are easy-to-use.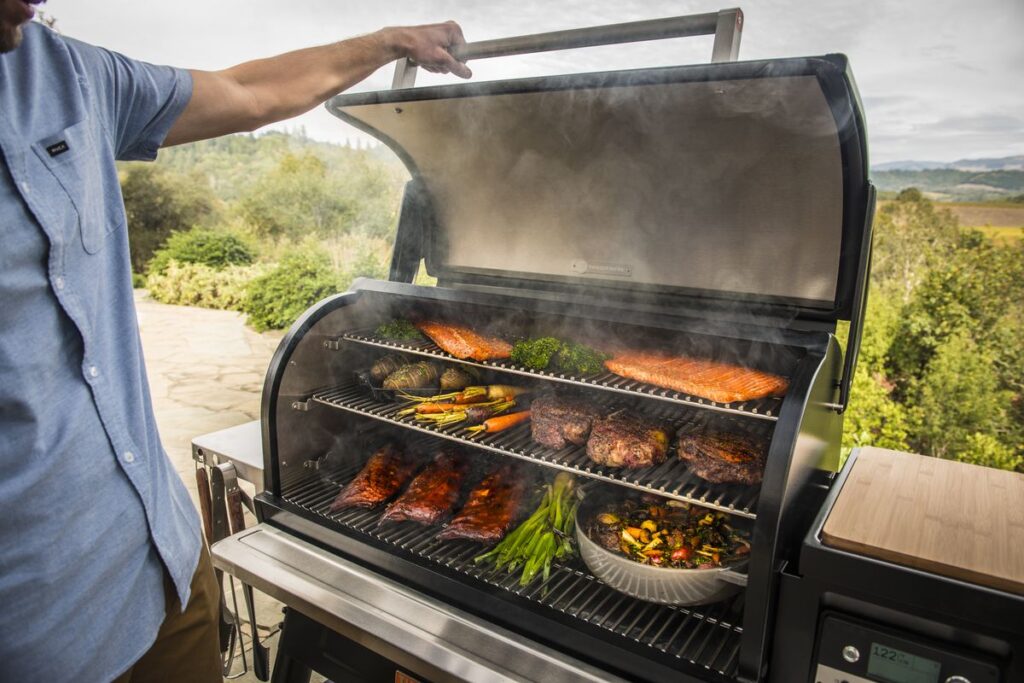 When using a pellet grill, you don't have to spend half an hour to get it all set up. It only takes about ten or fifteen minutes to get it ready to cook! You only have to plug it in, fill it with the pellets of your preference, turn it on, adjust the temperature, and the grill will take care of the rest. It sounds fabulous, don't you think?
This is the main purpose of a pellet grill. They were designed to make most of the job while you're cooking, while you're in total control of the process simultaneously. Some brands come with controls that allow you to set the temperature, get it working, and other great features, such as flare prevention.
You won't need to do much for your food to taste delicious while using a pellet grill since the former will do most of the job. The only thing you'll do is remove the food once it's finished! Even those who think they don't have cooking skills can make great use of a pellet grill. And don't worry; it works similarly to a convection oven, so there will be no problems with your food.
Pellet grills come in different sizes and with multiple features to suit everyone's needs. Make sure you do a bit of research to find what you're looking for. If you don't know where to start, expert sources like Outdoor Cooking Pros can help you out.
2. A pellet grill provides you with versatility.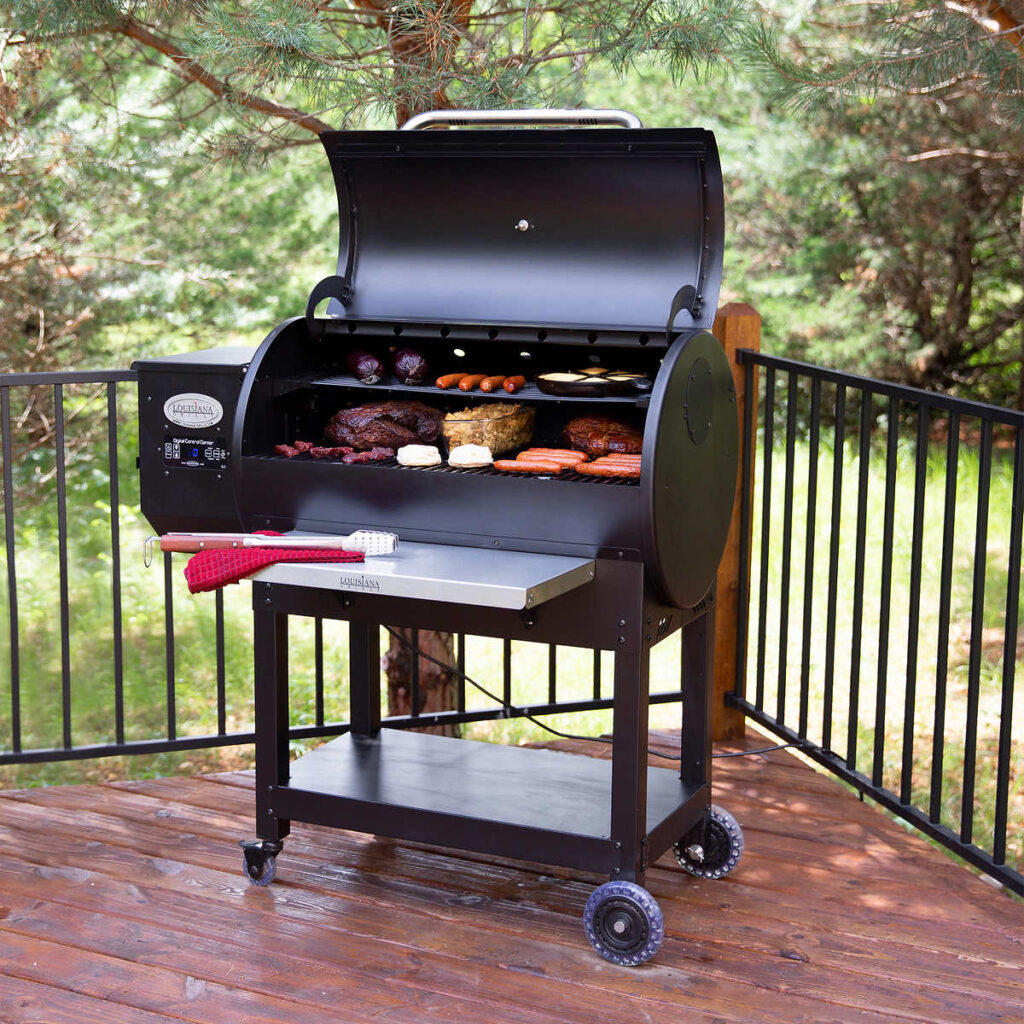 Gas or charcoal grill only allows you to cook specific foods. However, pellet grills are versatile if we consider this point. First, a pellet grill allows you to control the temperature levels (between 180 and 500 degrees). But not only that, grilling and smoking are not the only things you can do with them. You can also roast, sear, or bake.
With all of this, why should you get a smoker when a pellet grill can work better?
Also, please note that although a pellet grill may cost you more than a standard gas or charcoal grill (even more than a smoker), it is worth the investment. You get all the perks that come with a regular grill and a smoker in the same product. Check this review if you want to see a high-quality pellet grill.
Another thing you should think about is that pellet grills need electricity to function. It may be a disadvantage, but it also makes the job easier because you don't have to set up anything else. Since they have delicate parts, you must take care of it if you want it to last for a long time.
3. A pellet grill adds more flavor to your food.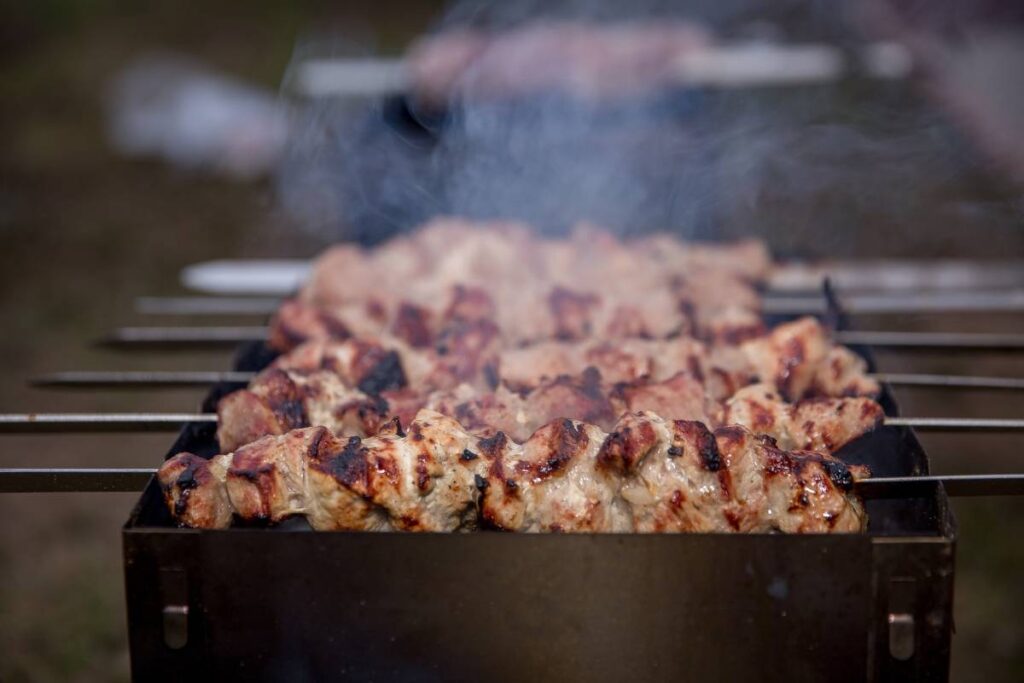 This is one of the greatest perks of a pellet grill. Not only they make you able to cook high-quality food, but it also adds a different and delicious flavor to it. Many chefs prefer using them exactly because of this. The best part is that you can choose different types of wood so you can add different flavors, depending on what you're looking for.
For instance, there are maple, apple, and cherry pellets. It's also possible to mix different pellets for more flavors. Imagine all the combinations you could make!
4. Using a pellet grill is fun.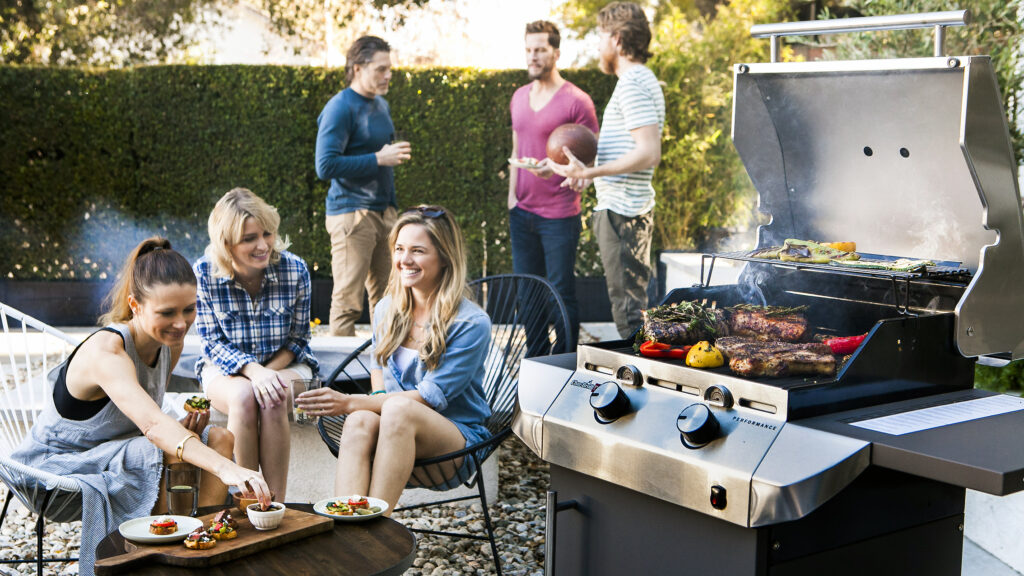 Outdoor cooking is a fun activity by itself. Trying different recipes and sharing great moments with people close to us is a fantastic experience, and a pellet grill makes you able to make the most of the moment while at the same time you can trust you'll enjoy delicious food after that.
Once the food is set on the pellet grill, the grill will do all the job. You don't have to stand there all the time to make sure your food doesn't burn, meaning that you can give more attention to the people who are making your company.
As mentioned above, pellet grills are easy-to-use and reduce the workload while cooking. Grilling can be a stressful task, but all of it can be erased when you opt for using a pellet grill.
5. Pellet grills are safer than regular gas or charcoal grills.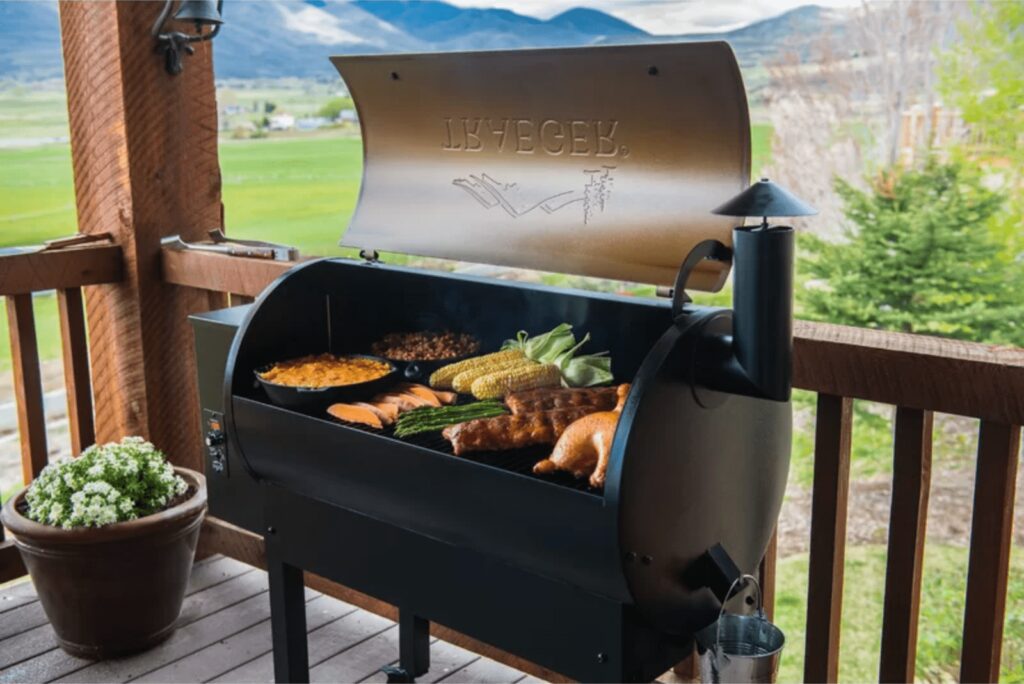 When you use a gas grill, there's always the risk of explosion. Charcoal grills are not as unsafe, but since you're using direct heat, problems may arise, and any accident may happen. Also, good leaves a ton of waste you have to clean after you're done cooking.
However, pellet grills cook your food using indirect heat. You don't have to play around with fire or any flying sparks. Although certain brands create small fires, the risks are way lesser than those you'd be put at when using a gas grill.
Pellet grills also reduce cleaning work. You don't have to use high amounts of pellets, and they will be consumed entirely. Of course, you need to give your grill maintenance once in a while to lengthen its lifespan, but it isn't as messy as cleaning gas or a charcoal grill.
As you can see, many benefits come with using a pellet grill. You will spend more money, but you will realize it was a great investment after trying it a couple of times.