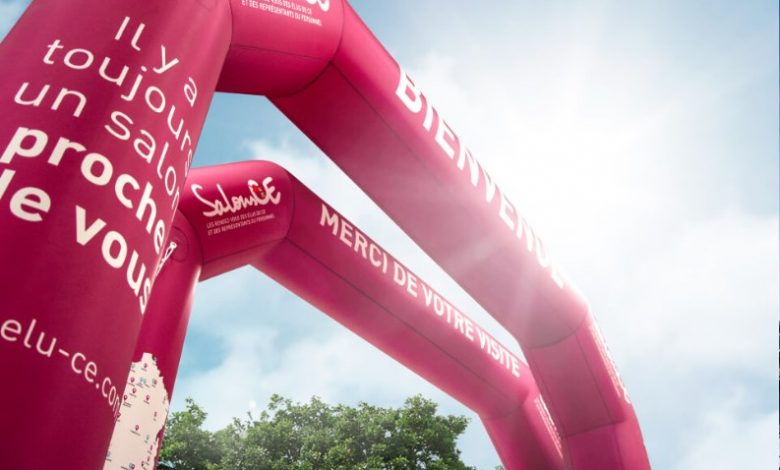 If you're nothing putting inflatable arches and marketing strategy in the same sentence – you're missing out big time. Inflatable arches are multi-purpose items used in various setting for various purposes. Most commonly, you can find them at outdoor events, as you wouldn't be inflating a giant arch inside your house. You've probably seen them in person if you've ever watched a marathon or a street race, but that's only one setting in which you can use these.
These offer a plethora of advantages and it is up to you to utilize all of them. Today, we're going to talk about how you can use these in your marketing strategy and they are a must-add item if you want to hit your marketing goals faster and more efficiently. Let's get started!
1. They Come In Different Shape And Sizes
Arguably the best thing about these ones is their versatility. They can be used across various events solely because they're highly customizable. They come in all kinds of shapes, styles and sizes. Inflatable arches can be rounded, angled or squared, and they can also be small or very large. Furthermore, you could order a custom shaped inflatable arch, although you still need to maintain a basic arch form.
Also, these ones differ in the way they're inflated. Some of them can be inflated and sealed, maintaining their shape and size for up to 72 hours, while others have to be continuously hooked up to a blower. Either way, this allows you to find the exact one for your event. Its purpose will significantly define which shape or size you opt-out for, but that's hardly all they have to offer.
2. They Are An Eye-Catching Piece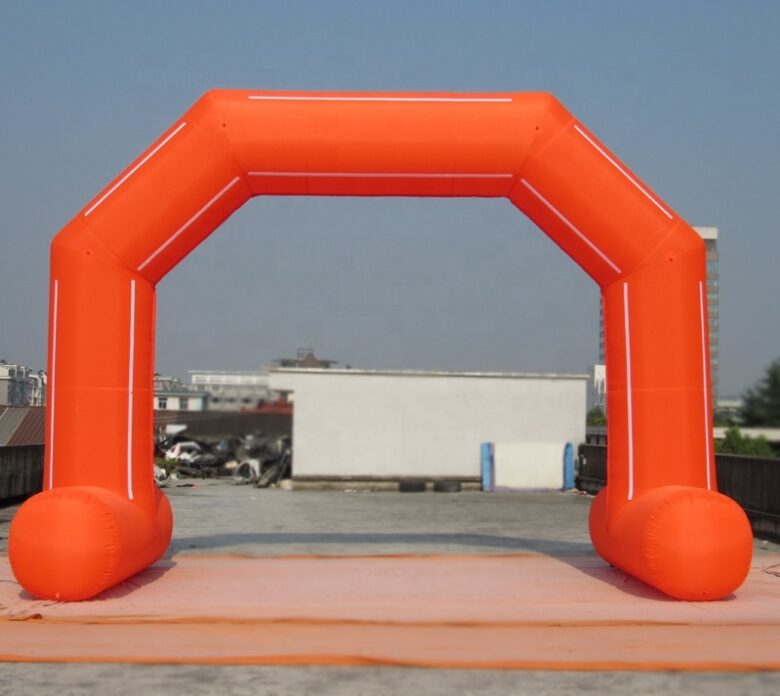 Whatever the event that you're hosting, it's going to be hard to miss it if you have an inflatable arch. There's hardly anything else you could put up that would attract so many eyes – there just isn't. They're massive and eye-catching, so you'll be able to attract attention even from far away. Think of it as an inflatable billboard, only a lot more noticeable because, let's face it, there aren't a lot of inflatable arches just laying around.
3. They Are Highly Portable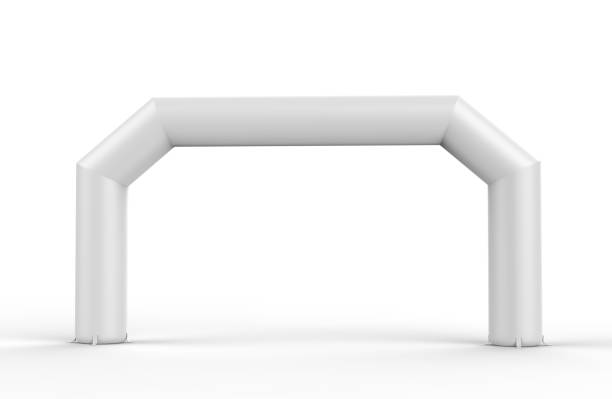 If your marketing campaign involves you moving from site to site on a regular basis, the portability of your promo material should be atop your list of priorities. On that note, inflatable arches are as portable as they get. An inflatable arch is just as quickly deflated as it is inflated, and when wrapped and put away, it could easily fit in a suitcase. So, a massive, eye-catching arch can follow you around wherever you go, without any effort whatsoever.
4. They Are Easily Customizable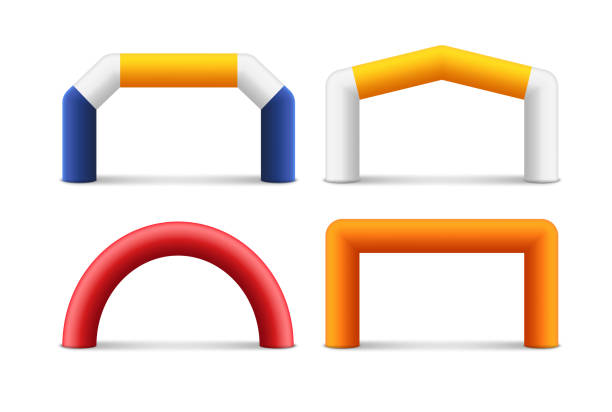 As we've said, they come in all kinds of shapes and sizes, but there's more to it than just that. Inflatable arches can be custom made to say whatever you want them to say, to be any colour you want them to be and so on. They could be branded in your company's colors or branded with your company's logo. Also, if you have a lot of sponsors for your marketing event or a campaign – you can put on their logos on the arch, as well. All in all, they're highly customizable, which is always a major bonus when it comes to marketing campaigns.
5. They Are A Great Value Piece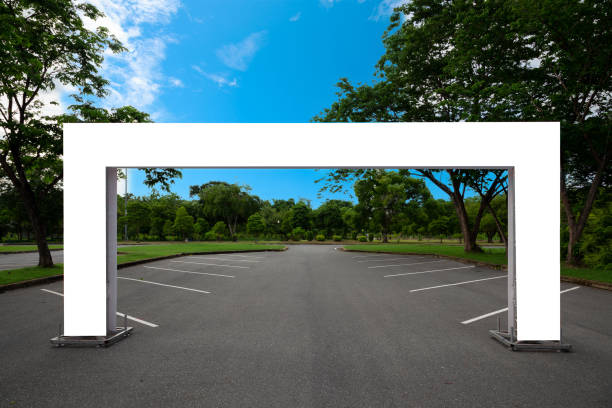 Far from it being that the inflatable arches are cheap, but according to StrikeNow, when it comes to marketing tools, it doesn't get much more affordable. Sure, stickers would be more inexpensive, but when you compare the value of the product to the price of the product – inflatable arches emerge victorious as the ultimate price-to-value ratio. They are very affordable, and what's more important, they're reusable, which is rarely the case with marketing and promotional materials. You could use a single inflatable arch for all of your events, which puts its price-to-value ratio even higher.
6. They Are Quite Durable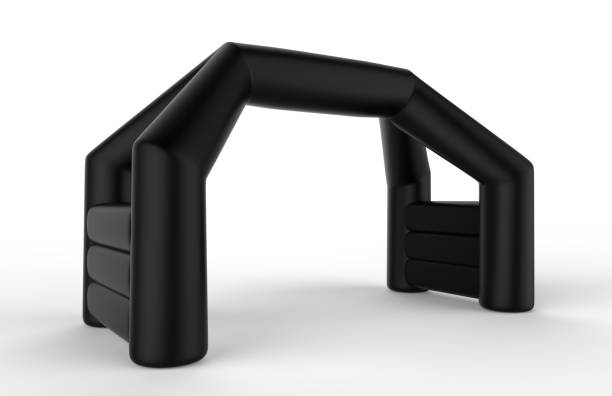 Many think of balloons when they hear the world inflatable. Well, unlike balloons, which can also do you a lot of good when it comes to marketing, inflatable arches won't just burst when they come in touch with a remotely sharp object. Now, we wouldn't advise stabbing the inflatable arch with a knife just to test its durability, but you can be confident that they won't break easily and that they will serve you years to come if that is something that is important to you.
7. They Are A Great Conversation Piece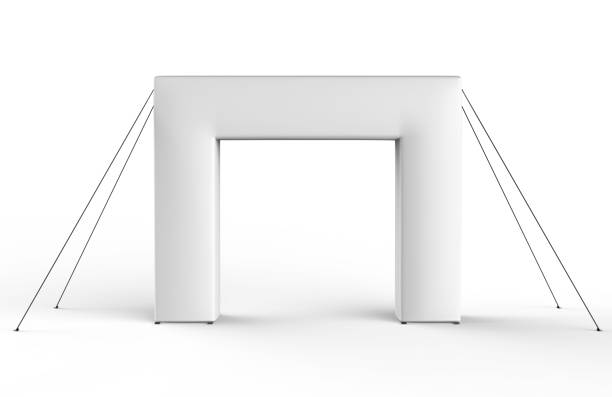 You know you're doing something right when you get to people to talk about your brand, product or event. With the help of an inflatable arch, you're sure to get people to talk. Even if they only end up talking about the arch itself, they would still have to mention who, why and where, and in some cases – that's just enough traction to launch your company or product into the stratosphere.
8. They Are Very Safe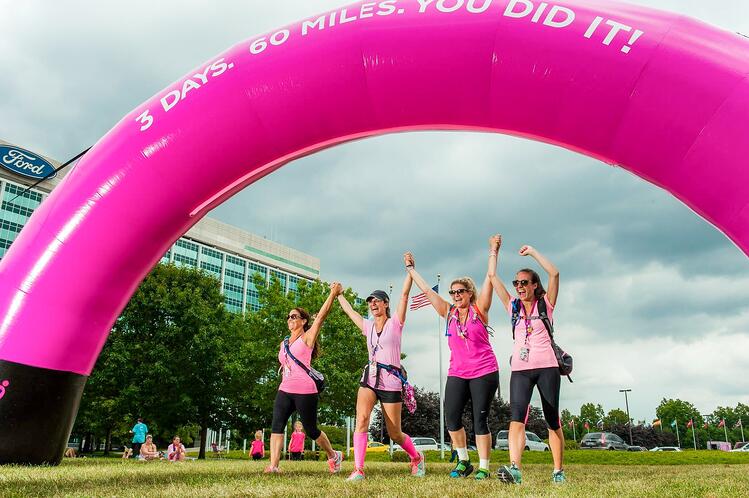 When you think of marketing tools, you rarely ever think of safety, right? Well, you should. For instance, if you use fireworks for your marketing strategy, safety protocols should be followed strictly, right? To be fair, inflatable arches don't pose the same risk as fireworks would, but still, keep in mind that this is a large, air-inflated piece of fabric that people are standing or passing under. Many would say that there could be some safety concerns if it were to deflate. However, you have nothing to worry about.
Even if something were to go wrong with your inflatable arch – it would deflate rather slowly. This would allow for everyone underneath it or close to it to move away from it and just get on with their day. Furthermore, even if the arch was to "fall" on somebody – it wouldn't hurt them in any way. They're made from soft materials that couldn't possibly do any damage to anyone.
Conclusion
As you can see, inflatable arches can do a lot more than you previously had thought. Hopefully, we've managed to successfully showcase some of the advantages these can make in your marketing campaign, and we hope you are open to trying them out sometime soon.