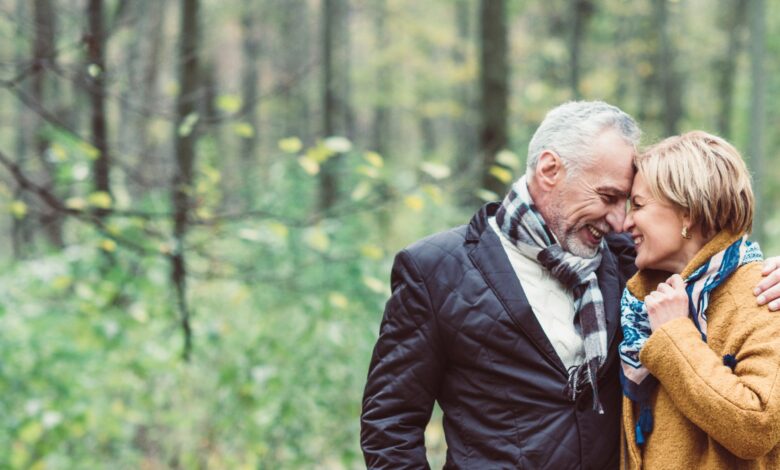 There is nothing wrong with being in love at any age. No matter whether you are 20, 30, or 70, you deserve to love and be loved. Another question is whether singles over 60 should start dating after not doing it for ages. Actually, this question should not be even asked because the answer is — of course, they should!
Being in your 60s is not an obstacle to building a relationship and loving someone. Moreover, dating at that age and finding a partner is a must! Below, you will learn why it is so crucial not to give up on finding your new love when being a senior.
The benefits of dating over 60
Having a relationship makes us better in all senses. No matter whether you are having a light affair or a strong relationship, it all causes a positive effect on you. There are multiple reasons to start dating over 60:
You socialize more;
A relationship causes the production of endorphins, i.e., makes you much happier;
Regular sexual life boosts your health;
You live longer when dating and having a relationship;
Your self-esteem increases;
You acquire new interests and hobbies.
The list can be prolonged depending on your way of life, hobbies, and the interests of your partner. In other words, dating over 60 is very positive for your health, self-being, and self-esteem. You shouldn't deprive yourself of a chance to be happy and healthy.
Things singles over 60 should consider
Of course, dating in your 60s is not what you could imagine in your 20s. Some people date successfully at that age while others haven't been doing this for many years. If your case is the latter, there is a sense to start learning how to date again. Doing it isn't that difficult. All you need to know is just that you should take into account a few things.
Be open to new connections
Plenty of singles over 60 do not meet anyone because they are very reserved. Yes, it is quite difficult to let someone into your life when you are single for a long time but no one is going to come to your doorstep and knock on your door. You have to be open to new relationships. This is a must. Otherwise, nothing will happen.
Yes, wonders can happen and you may come across someone good unexpectedly in a grocery store or library. However, this happens rarely and for meeting someone, you should start putting your efforts into it.
Socialize
Now, as you decide you are open to something new and exciting, you have to socialize with singles over 60. Meet your friends, colleagues, or do it on your own. Is there a coffee shop next to you? You are welcome to attend it as often as you can. If you do not have any friends who would do that with you, it is not a problem, do it on your own.
It is always much easier to find new connections when you are somewhere in a public place. You should attend exhibitions, concerts, museums, and whatever else you might be interested in. It would also be great to find a hobby. Start singing, dancing, sewing, join a reading club, jog in the morning, and just walk in the park. All these things connect people. If you find individuals interested in the same things as you, it will be much easier for you to meet singles over 60 for dating and a serious relationship even.
Forget about your experience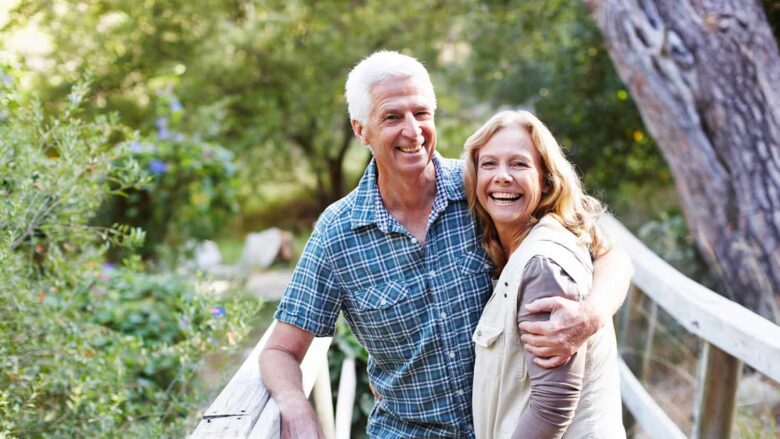 Leaving your baggage behind is the main rule for all singles over 60. When you are a senior single, you have a lot of luggage and experience in your life. This experience is not always the best. If you have lost a partner, divorced, went through a difficult breakup and still cannot forget about it, you should leave all this behind.
You cannot build a new relationship keeping all of that in mind. The same concerns your happy relationships with your ex or late spouse. If you were really happy with her, you will want to compare every next candidate to her. This is the biggest mistake. You should not look for anyone similar to your ex wife. All people are different and you should not look for the same things. Take singles over 60 for who they are and accept them the way it is. Otherwise, it will be very difficult for you to start something new.
Try online dating websites
Online dating is an amazing thing. It suits not only young people but also singles over 60 who struggle with finding their partners in real life. It will be much easier for you to meet someone when staying at home and just using a dating website on your phone or laptop for a few minutes a day.
Online dating websites for singles over 60 such as Sofiadate open plenty of new opportunities, so you shouldn't be afraid of them and on the contrary, be open to such a great opportunity. Ask your friends or family members who have ever tried online dating for some recommendations. If you do not know anyone like that, then just follow the recommendations of experts and choose a good platform that will allow you to find a new relationship after 60.