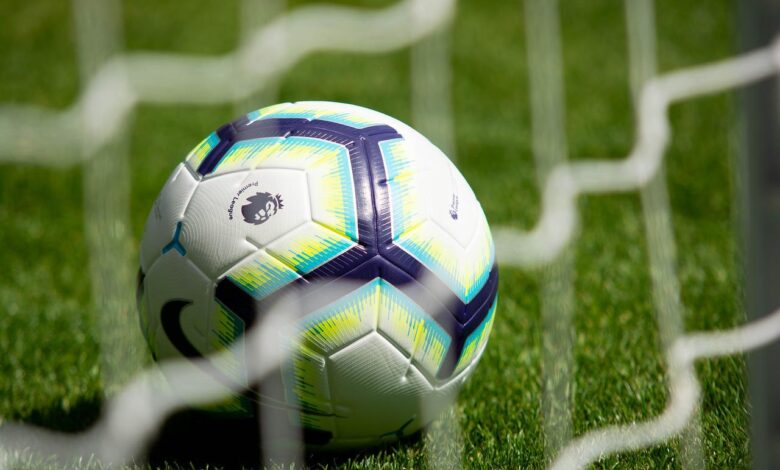 Sport
Premier League – Which Teams Are Heading For the Drop?
We're just about at the end of the Premier League season with only a couple of games to go, and this year's relegation battle looks set to be a tightly contested one. The fate of two teams (Norwich and Watford) has already been sealed, they'll be heading back down to the Championship next season. But who will be joining them? With just six points separating 18th and 15th, it's still anyone's guess as to who will stay up and who will go down. We've taken a look at the four teams who are in danger of facing the drop to see who's most likely to be playing Championship football next season.
Leeds United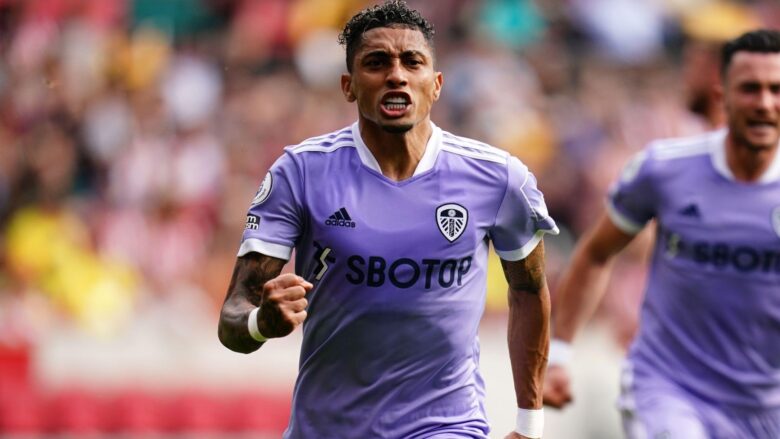 At one point this season, Leeds looked like a dead-cert to stay in the Premier League. They were 4 points clear of the relegation zone and were in much better form than their rivals. However, fortunes have changed, and a run of terrible form coupled with a resurgence from the teams around them means that Leeds United finds themselves in the bottom three on goal difference as things stand. Due to the way football transfers work (we go into more detail about how transfers work in another article on Emlii.com), Leeds hasn't been able to strengthen their side since they've hit their poor run of form.
They've also played one more game than their opponents, which means they could be 3 points from safety with two games to play if other results go against them. This means that their fate isn't in their hands as things stand – if Burnley and Everton get 7 points from their last 3 games, and Southampton get 1 from their last 2, Leeds United will be relegated, even if they win both remaining games.
Their last two games of the season are against Brighton and Brentford, two teams that have been tough to play against all year. The only saving grace for Leeds United is that these two teams have nothing to play for – they're not challenging for a European place and they're not in any danger of being relegated. A lot of teams in this position struggle to motivate themselves for the last couple of games and have already mentally checked out. Leeds will have to hope that that's the case, as you feel they'd need to get maximum points from these last two games if they've got any hope of staying up.
Burnley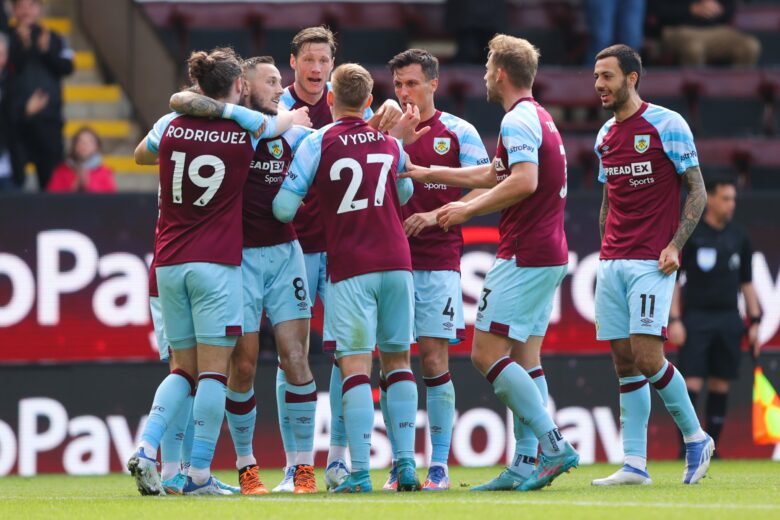 Things were looking bleak for the Lancashire-based side earlier in the season. Having spent most of the year towards the bottom end of the table, it looked inevitable that Burnley would be going down at the end of the year – especially after losing star striker Chris Wood to rivals Newcastle United. However, Burnley has seen a resurgence in the past few games, picking up 10 points in the last 5 games to move out of the relegation zone on goal difference.
Not only are they out of the relegation zone, but they have a game in hand over their closest relegation rivals, Leeds United. If Burnley can get 7 points from their last three games, they can guarantee safety.
However, looking at the games they have remaining, that's going to be a tall order. They play Tottenham Hotspur away, Aston Villa away, and Newcastle United at home – three very tough games to end a season with. It's hard to see them picking up 7 points from these games, especially with Tottenham fighting for a European spot. It could very well go down to the last game of the season!
Everton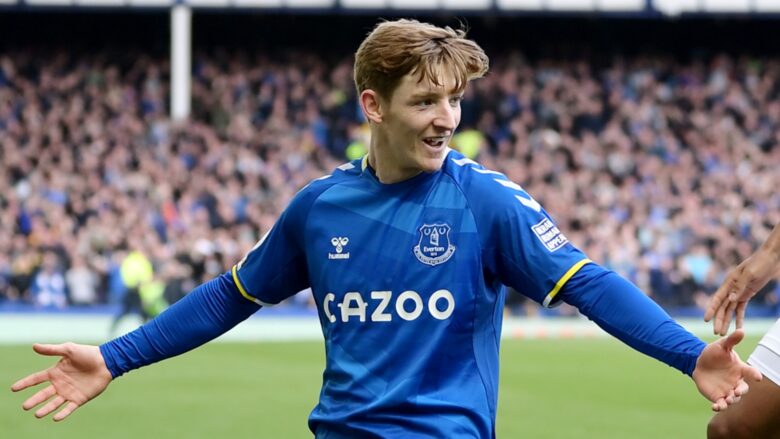 After a real scare earlier in the season, Everton looks all but safe at this point. They only need to secure 5 points from their last three games to guarantee the safety or have other results go their way. Things were looking very bleak for Everton fans earlier in the season as they looked in real danger of being relegated for only the third time in the club's history, according to SportingNews.com, the last time being in the 1950-51 season.
The run-in didn't look very kind to Everton as they had to play a lot of their games against teams in the top half of the table. However, wins against Chelsea and Leicester City have given them the boost they need to lift them within touching distance of safety. Without those wins, Everton would be down in the bottom three!
Their last 3 games of the season are home games against Brentford and Crystal Palace, finishing the season with an away game at Arsenal. Everton fans will be hoping that they can secure survival before they make the trip down to North London, as Arsenal are currently embroiled in a top 4 fight with rivals Tottenham, and they won't want to give up any points.
Southampton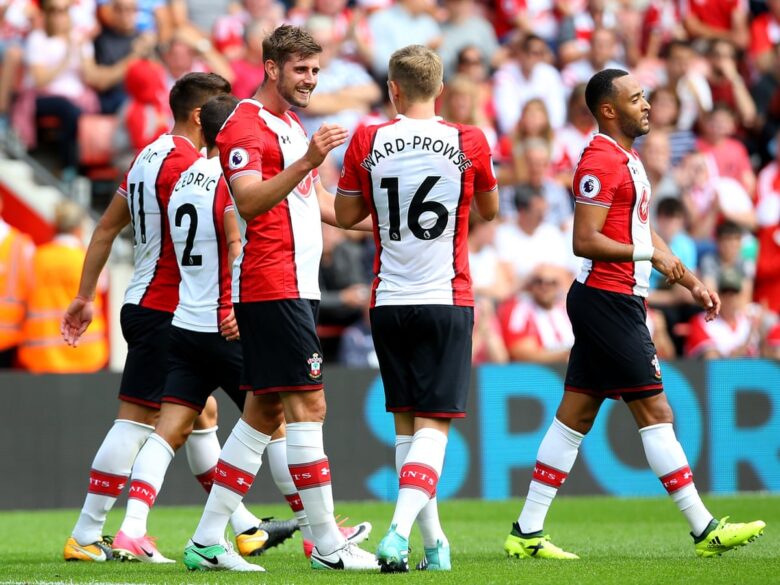 Rounding out our list of possible relegation candidates we have Southampton. Southampton hasn't been in the relegation discussion for most of the year, as they've been sitting in the low-to-mid-table group. However, a recent poor run of form has put them in the bottom six, and it's still mathematically possible that they can be relegated.
Fortunately for Saints fans, all they need to guarantee safety is one point from their remaining two games. Although, their last two games are against title challengers Liverpool as well as a strong Leicester City side, so it's not guaranteed they get a point from those games! Even if they were to lose their last two games, they'd have to lose by a large margin, and both Leeds and Burnley would have to win both of their games by a large margin – something that doesn't look particularly likely.
In fact, Southampton staying up is as close as you can come to a dead-cert in football. Even though it's mathematically possible, some bookmakers are refusing to give odds on Southampton being relegated as they think it's just too unlikely! This is why it's important to compare betting sites before you sign up. Not only will different bookmakers offer different odds on games and outrights like this, some of them even offer different welcome bonuses to their new players. However, it's also important that you stay safe when you're choosing a betting site, as some have better security than others. Sites like ArabianBetting.com are great for comparing different betting companies as they can help you find the one that's right for you. Regardless of which team you want to bet on, you can find a site that will take your action.
That rounds up the most likely teams that could be relegated from the Premier League this season – who do you think will survive?