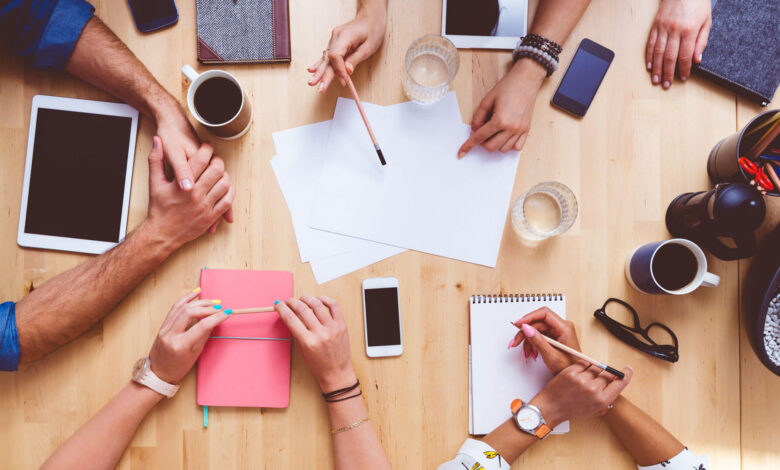 Business
How Resource Management Can Help Manage Blended Teams?
Firms are looking to embrace a blended and hybrid workforce to sustain the constantly evolving business landscape in the post covid era. According to the SHRM report.
It is predicted that companies in the future will embrace new digital technologies and solutions and redefine their workforce to a blended talent mix.
That means, with the "new normal work culture" in place, organizations can embrace a workforce that is blended in every way, be it cultural, geographical, generation-wise, etc.
While many leaders remain optimistic about the future of the workforce, some unresolved questions are still there. One is: how do we keep our blended teams engaged and bring out the best?
OR how do we identify the right resource when our people are spread out at multiple locations? Some even wonder how to ensure employees' productivity when they are working remotely.
Well, the most fruitful way to manage a powerful blended team comprising the best skills is by implementing resource management.
This article highlights the significance of blended teams and how resource management software can help you manage them.
Read on;
What is a blended team?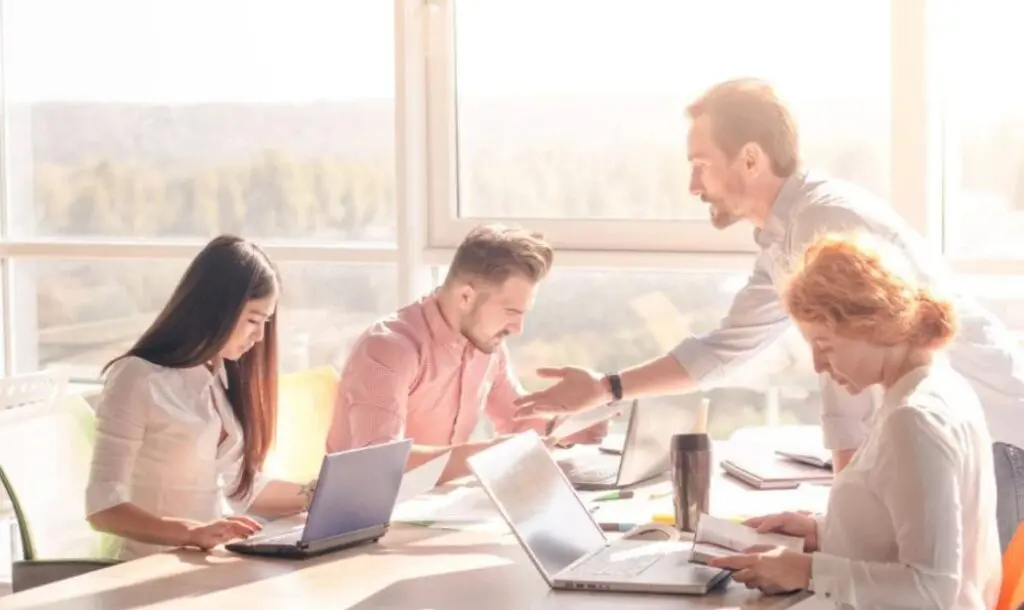 A blended workforce, also called on-demand or variable staffing models, combines a core group of full-time and part-time permanent employees, along with a blend of skilled contractors, casual workers, contingent staff, and freelancers. It provides a hybrid work environment that mixes on-site and off-site employees.
One typical driver of a blended workforce is the short-term need for particular skillsets. For example, let's say a client's project requires a skill outside of your full-time staff's knowledge base. Then you can hire a contractor who is cost-effective and has equivalent skills and experience to take on the task without compromising quality.
Consider another scenario, the client needs some work in another region, and your company doesn't want to include logistical costs in your current operating expenses. Then, you can hire and assign an on-demand workforce in the needed location to satisfy the client.
Now that the concept of a blended workforce is clear, let's look into some of its benefits over conventional staffing practices in the following section:
Significance of blended workforce
If you're looking into creating a blend of permanent and temporary employees who can work flexibly with you, here are a few of the positive business outcomes that you can expect:
Improve employee engagement & performance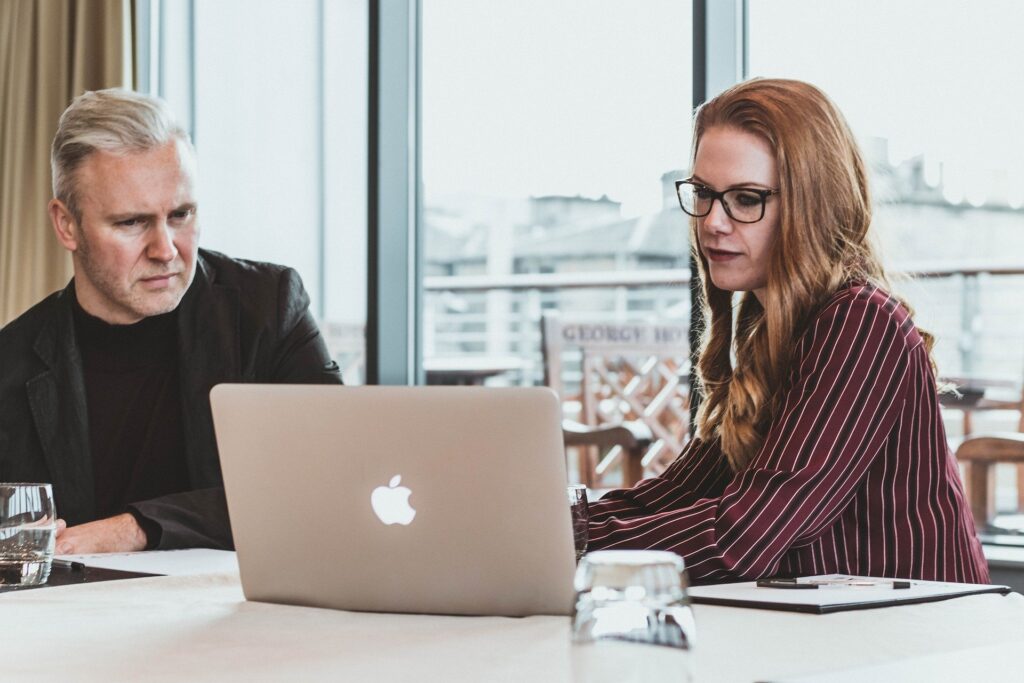 Forming blended teams offers flexibility to the workforce. Thus, employees have the liberty to work from anywhere, which helps them maintain a better work-life balance. It positively impacts their performance and also enhances their engagement. Moreover, a well-blended team brings diverse perspectives, innovative ideas, and niche skillset to the table that can enhance performance.
Attract a more diverse talent pool
The most significant benefit a blended workforce offers is access to a diverse talent pool with a specialized skillset.  As a result, companies have access to a broader talent market beyond regional limitations. Besides, a combination of workers can help bring in varied perspectives, opinions, inputs, etc., thus, escalating problem-solving.
Reduce absenteeism & turnover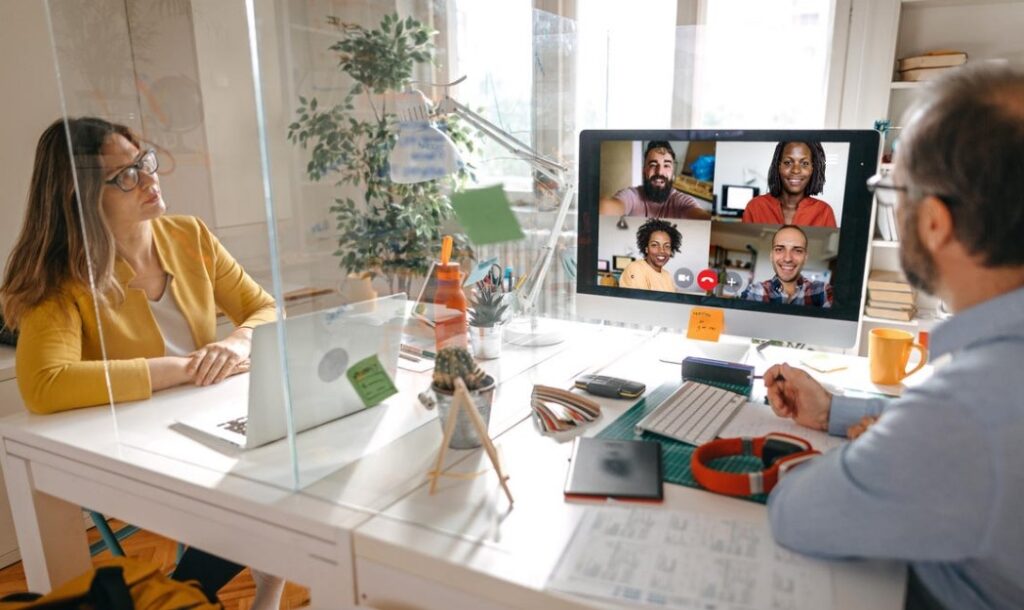 As stated earlier, forming a blended team offers flexibility which helps employees manage their work-life balance, alleviate stress, etc. Thus, it reduces unscheduled absenteeism and turnover.
Lower staffing overhead
A blended workforce can significantly lower your company's staffing overhead and save a lot in expenditure. The costs of physical office space and benefits like HRA, other allowances like travel, commute, etc., can be avoided by firms. Also, at the time of crisis or recession, you can put a hold on your contingent workforce.
Increase business innovation & creativity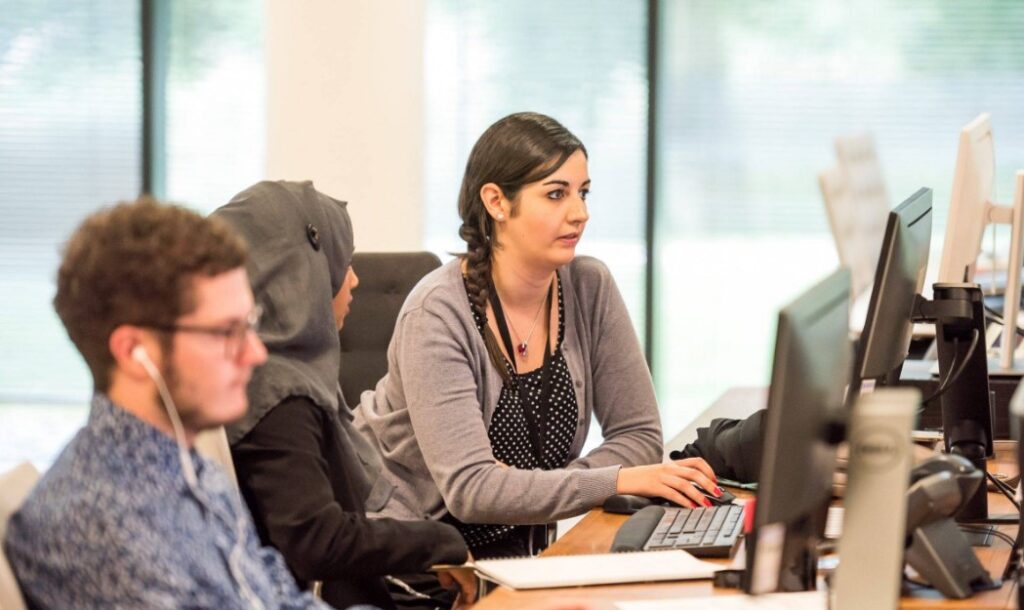 Another advantage of having a blended workforce is the creative work environment where diverse perspectives and solutions are encouraged. The blended workforce provides the opportunity to diversify the project they work on by adding innovation and creativity.
Enhance organizational efficiency
When organizations have the leeway to combine various workforces, they can become more agile and responsive. For instance, they can hire a contingent worker for a one-time project. Thus, when the one-time project is complete, the company can release those resources and ensure that they do not incur excess costs and the resources don't end up on the bench. It improves organizational efficiency and profitability.
Help Build a hiring strategy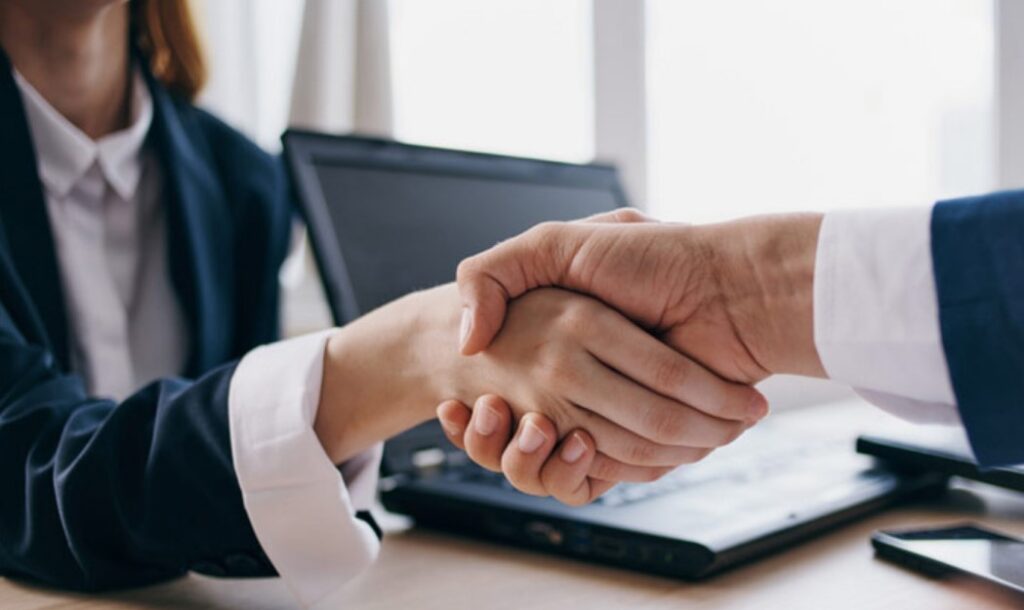 Let's consider that your company is venturing into content marketing and has hired a contingent worker on a contractual basis of six months. Now, suppose the contractor exhibits exemplary performance over this period and brings in a significant number of leads. In that case, your company can extend the contract period or even hire the worker on a permanent basis.
Thus, with the blended workforce, you can try out different combinations and even develop a permanent workforce if necessary. Given the benefits that organizations reap from blended teams, let's discuss in detail how resource management can help you manage them effectively in the following section:
How resource management software can help manage blended teams?
Here's a rundown of how a robust resource management software benefits companies in managing blended teams:
Provides enterprise-wide visibility of resources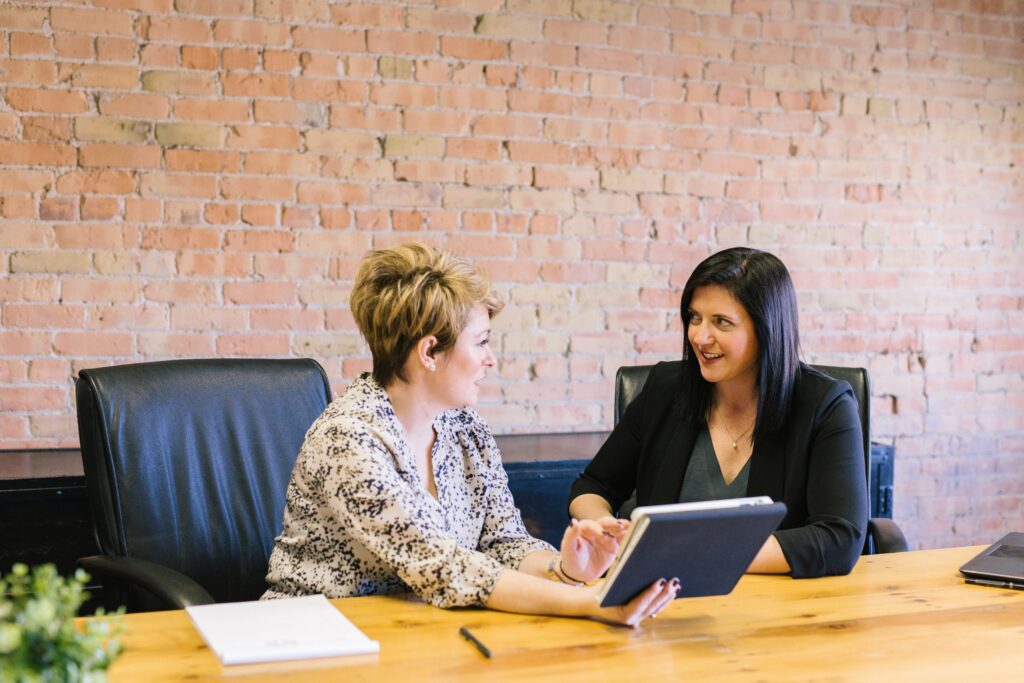 Managing a blended workforce is different from managing one that's 100% in-office. Therefore, the resource management tool offers 360-degree visibility of all types of resource profiles. This also provides information on the skills and availability of resources and helps identify and allocate appropriate resources to the right project at the right time.
In addition, the solution also highlights the type of workforce such as permanent, part-time, contractual, etc. They can factor in the time-zone differences, working days of part-time resources, and other related constraints on a centralized platform.  Hence, managers can execute schedules in an easy and fair manner and avoid any wrongful assignments.
Offers foresight into project demands in advance
Forward planning is essential for a business to address resource requirements and actively plan for future projects. The resource management tool offers foresight into project demand to assess and identify the matching skillset from the existing capacity and evaluate the demand gap.
Accordingly, managers can proactively implement resourcing treatments to bridge the capacity vs. demand gap and create an optimal permanent and contractual resources mix. For example, in case of a shortfall, they can first understand if the requirement is one-time or recurring in multiple projects. Accordingly, they can hire contingent or full-time workers. For excess capacity, they can bring forward the pipeline projects, sell the excess resources, and so on.
Ensures competent resource allocation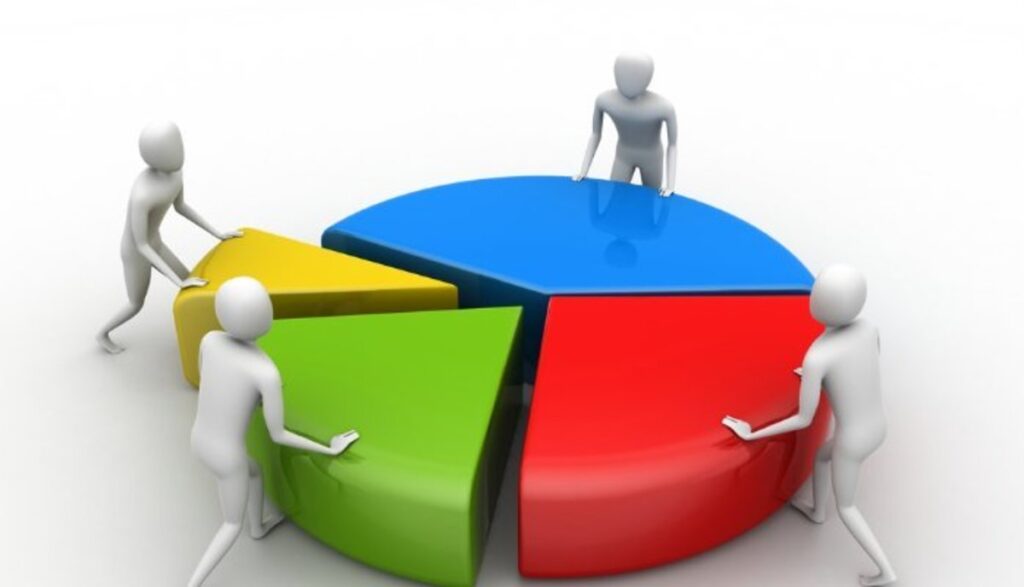 Before allocating a resource, managers should stay mindful of their skills, experience, capacity, availability, etc. Moreover, they should also prioritize the projects and gauge the exact requirements for the same. Hence, they can accurately identify the necessary resources or take necessary measures to fill the gap.
A resource management tool such as Saviom's allows managers to recruit talent from across the globe. They can use appropriate filters that help identify the best-fit resources and assign them to suitable projects matching the qualification, skills, experience, cost, and availability. For instance, you may strategically hire permanent full-time staff to manage certain critical operations at your company. On the other hand, for non-core projects, it may be wise to hire temp contractors to augment the team or tackle a specific task.
Gives real-time insights into various resource metrics
The project and resource manager are responsible for overseeing every resource's schedule and effective utilization. Implementing a resource management tool can enable managers to procure real-time information on various resource-related metrics that help understand resources' productivity and their health index.
A modern solution gives you real-time insight into the various resource metric ranging from availability, utilization to capacity vs. demand, etc. The solution provides these reports not only for permanent workers but also for the contingent workforce in terms of FTE, hours, or percentage.
Managers can analyze these reports and gain critical insights. For example, they can then identify the employees who spend more or less time on tasks than planned by comparing forecasted or planned vs. actual values. Accordingly, they can proactively take corrective measures ahead of time.
Facilitate multi-skill building across matrix boundaries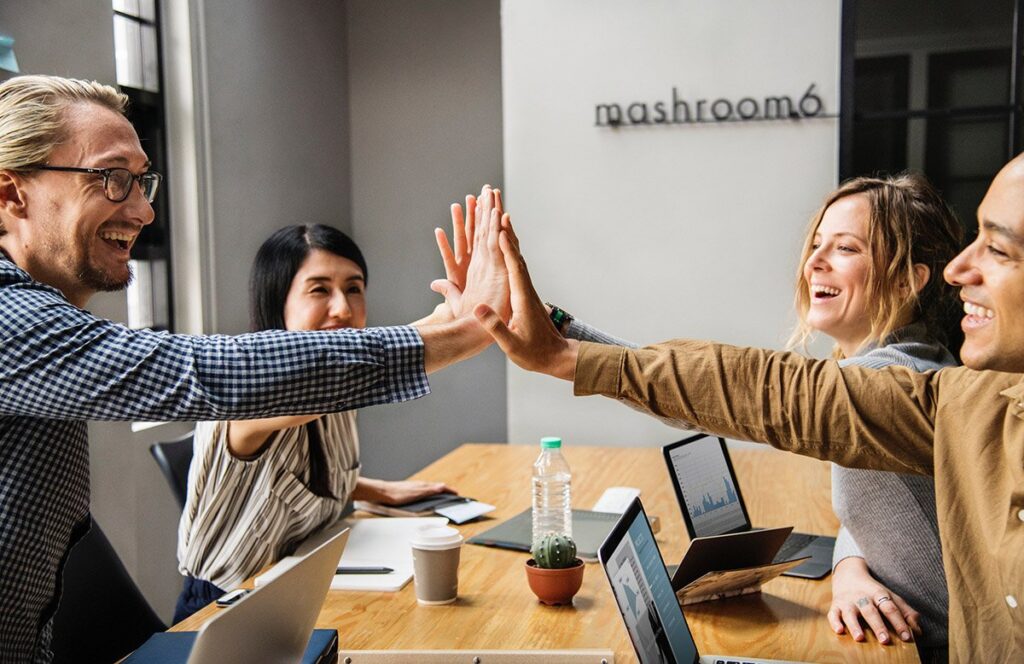 The growing skills gap is a significant concern for most organizations. Therefore, it is essential to implement skill-building programs that promote resources to work on different projects. Managers can upskill the existing workforce by organizing training and development programs such as Individual Development Plans or IDP. It helps employees learn new skills, promote professional development and enhance their work performance.
For instance, you can create online training programs to cater to the blended workforce. With the training solution, you can track the schedules of every resource and identify a time slot that is suitable for both the permanent and contingent employees. Moreover, you can upskill a contractor resource to hire them on a permanent basis.
Conclusion
A blended workforce is the need of the hour. And for organizations to succeed, they must implement effective strategies to stay ahead of the competition and embrace transformation.
The above-mentioned ways will help companies manage the blended workforce effectively. Organizations can create an efficient resource plan and execute it with the help of a resource management tool to make a blended workforce more productive and efficient.
Greater flexibility and a blended workforce are here to stay. Is your company ready to manage them?