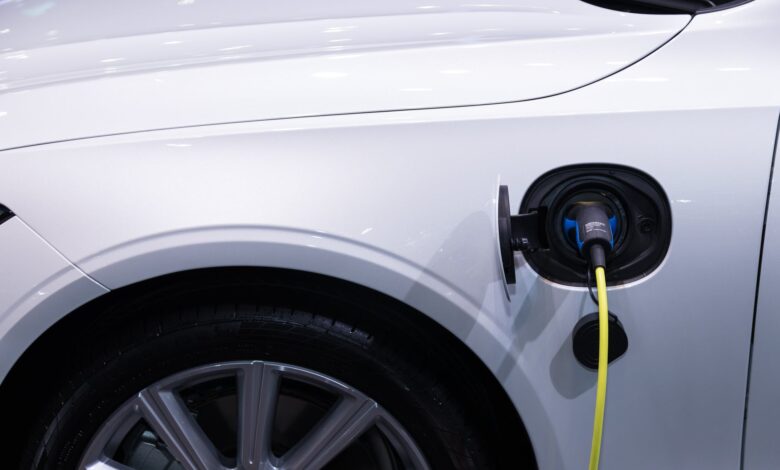 Car
9 of the Most Eco-Friendly Cars
In 2023, global sales of electric vehicles increased by 39%, and 3.1 million units were sold. Bloomberg also estimates that by 2040 nearly half of all cars sold will be electric. With fast improvements in battery storage and electric engines, the world is quickly moving toward modes of transport powered by electricity. Today, almost all car companies offer eco-friendly electric or hybrid models. An electric car is an excellent investment, and there are great options on the market. If you buy a new electric vehicle, you'll want to protect it with a high-quality car cover from carcovers.com.
Furthermore, when investing in an electric vehicle, remember that safeguarding your investment should be a priority. An essential step is to secure comprehensive insurance, focusing on policies that cater specifically to the unique needs of electric vehicles. It's a good idea to consider companies like Greenslips4Earth, which offer Compulsory Third Party (CTP) insurance, commonly referred to as Greenslips.
CTP insurance is crucial because it covers you against claims arising from injuries or death caused to other people in the event of an accident where you are at fault. Beyond basic liability coverage, Greenslips4Earth is a choice that aligns with the ethos of the electric vehicle owner, as this company takes its environmental responsibilities seriously and donates a part of its profits to environmental initiatives.
With all of these, if you are considering purchasing an eco-friendly car, these are some of the best options in the 2023 market.
1. Kia Niro lx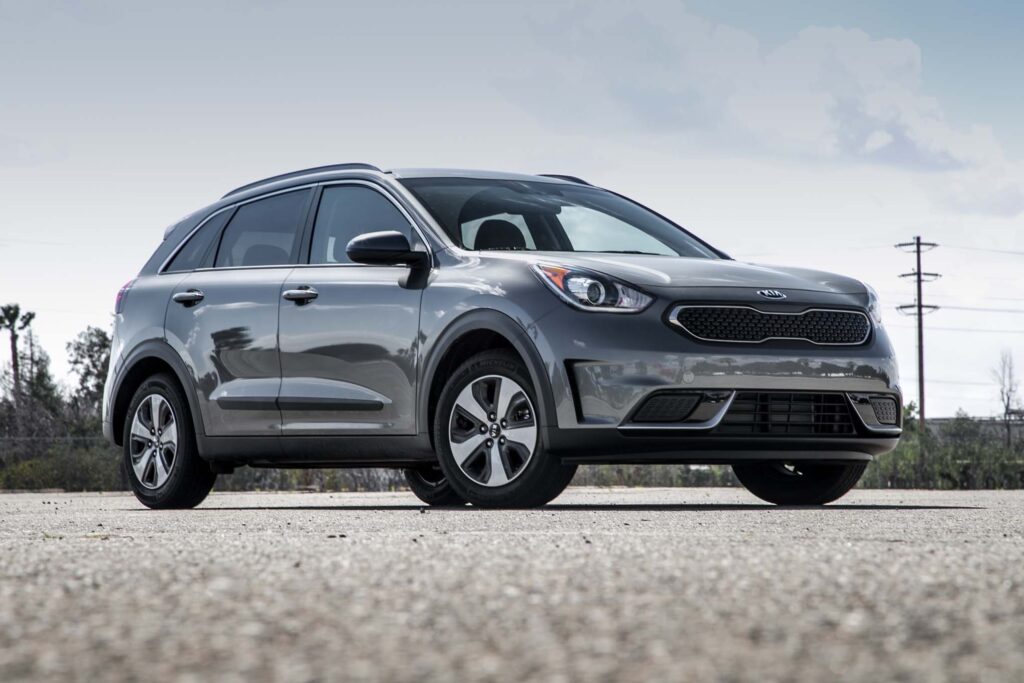 The 2023 Kia Niro is one of the best eco-friendly cars on the market today. The Niro is offered as a hybrid, a plug-in hybrid, and an all-electric. Although it isn't available with all-wheel-drive, its design is stylish, and it comes with outstanding technology as standard, including Wireless Apple CarPlay® or Android Auto™ and an 8" touchscreen. The Niro has a 1.6L 4-cylinder engine with a hybrid electric motor that produces 139 combined horsepower. It is rated at 53 mpg in the city and 48 mpg on the highway. The plug-in model has a combined city and highway rating of 105/MPGe.
What's great about this vehicle is that it uses regenerative braking to help recharge the battery. This system captures and converts energy, typically lost during braking or coasting, into electricity, improving overall efficiency.
2. Toyota Camry Hybrid LE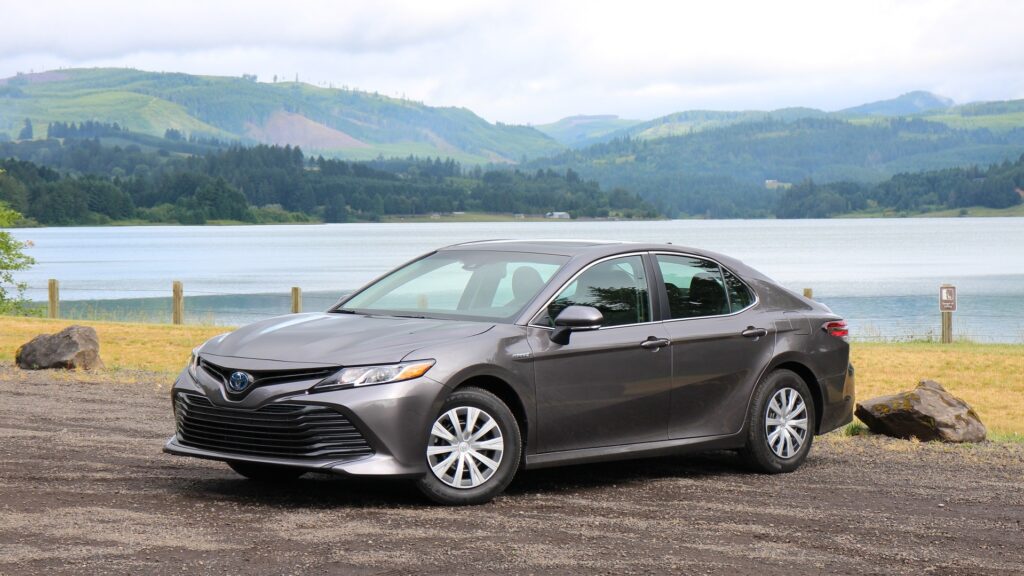 The 2023 Toyota Camry Hybrid is one of the best hybrid vehicles available, thanks to its comfortable interior, smooth ride, and responsive powertrain. The vehicle also offers a long list of safety features, including a Pre-Collision System with Pedestrian Detection and Bicycle Detection and an easy-to-use infotainment system with SiriusXM®. The LE model is the best Toyota Camry in terms of fuel efficiency. It has a lithium-ion battery and drives at an estimated 51 mpg in the city and 53 mpg on the highway. The other trim levels employ a nickel-metal-hybrid battery and deliver 44 mpg in the city and 47 mpg on the highway.
The Camry Hybrid LE boasts impressive fuel efficiency, making it an excellent choice for those looking to reduce their environmental footprint and fuel costs.
3. Toyota Prius Two Eco
The Toyota Prius has become the quintessential eco-friendly car over the last decade. It's a car with remarkable efficiency and twice the luggage space of the Toyota Camry. The vehicle utilizes Toyota's Hybrid Synergy Drive, combining a 1.8-liter 4-cylinder engine with an electric motor for excellent fuel efficiency and lower emissions. The Prius Two Eco model is rated at an impressive 58 mpg in the city and 53 mpg on the highway. The Prius Two Eco achieves this exemplary mileage with a series of new changes. The small lithium-ion battery combined with a tire inflator kit rather than a spare reduces the vehicle's weight by about 65 lbs. Also, the engineers at Toyota tweaked the electronics and cut down energy losses by 20%.
4. Tesla Model S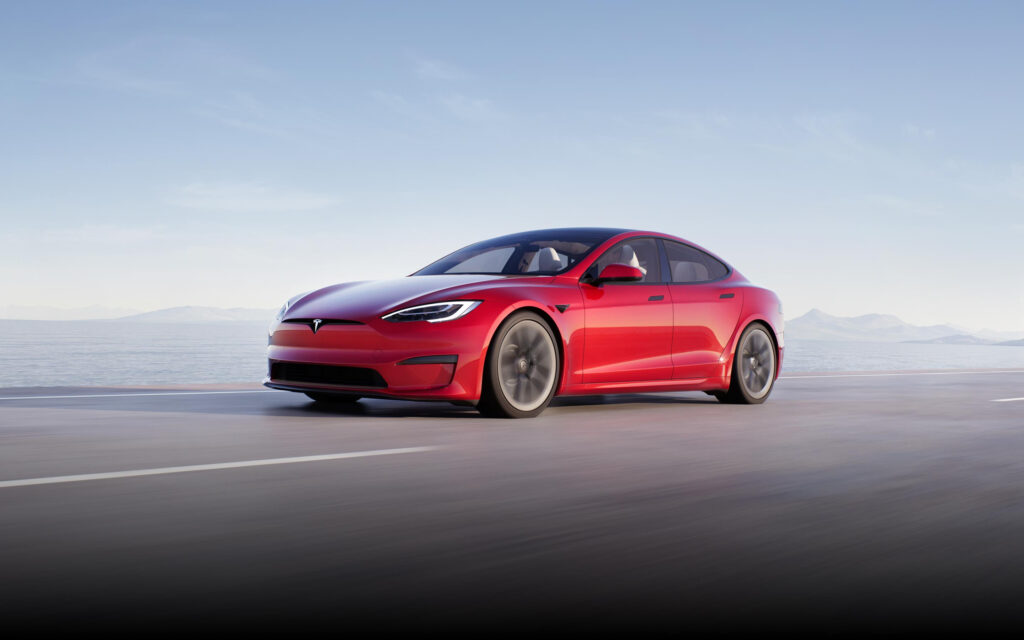 Tesla's Model S was the first car to prove that electric vehicles can be stylish and fun to drive. Depending on the trim you choose, the Model S can travel up to 412 miles on just one charge. The engine has 1,020 horsepower and does 0-to-60-mph in 2.0 seconds. With high-performance tires, the acceleration and speed of a Tesla can compete with some of the best sports cars in the world.
5. Fiat 500e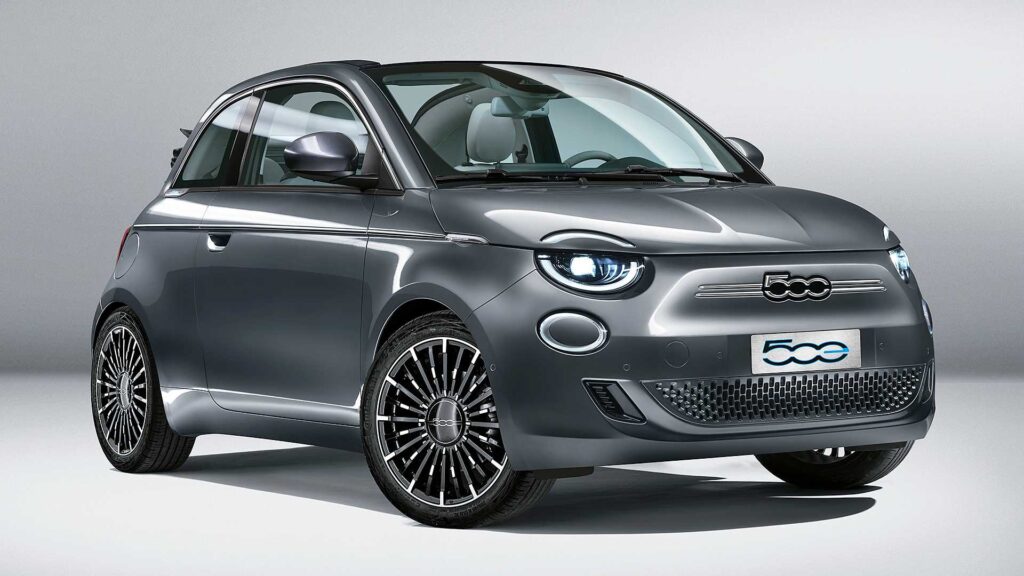 The 2023 Fiat 500e is a small electric vehicle that's great for urban areas. The brand offers a model with 111 horsepower and a lower-powered model with 95 horsepower and a smaller battery. If you choose the more powerful permanent magnet AC synchronous motor, the 42 kWh battery delivers a range of about 155 miles before needing to recharge. Even though the Fiat 500e isn't the best vehicle for long road trips, its tiny size is great for driving around a city, and it can help you save a lot of money on gas.
6. Nissan Leaf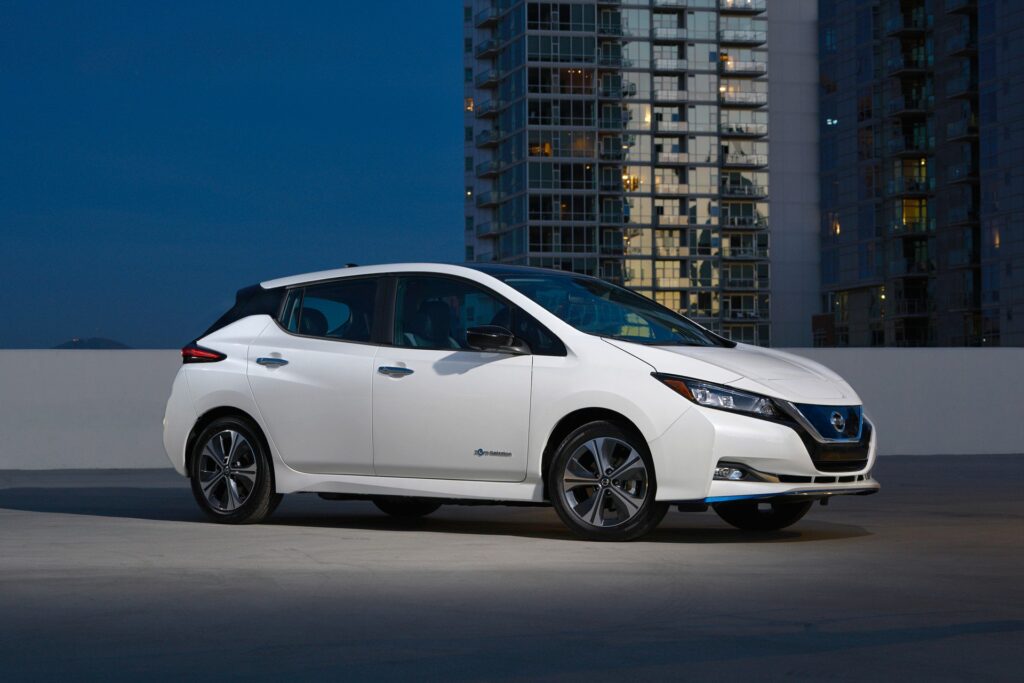 Since the Nissan Leaf was introduced in 2010, it has become one of the most sold electric cars on the market, thanks to its affordable price tag. The Leaf is sold with a 40 kWh battery as standard, delivering a range of 149 miles. You can opt for the Plus model, which comes with a larger 62 kWh battery that boasts a range of up to 226 miles with a full charge. Overall, the Nissan Leaf is an accessible all-electric vehicle that can help you save money and reduce your carbon emissions.
7. Hyundai Ioniq 5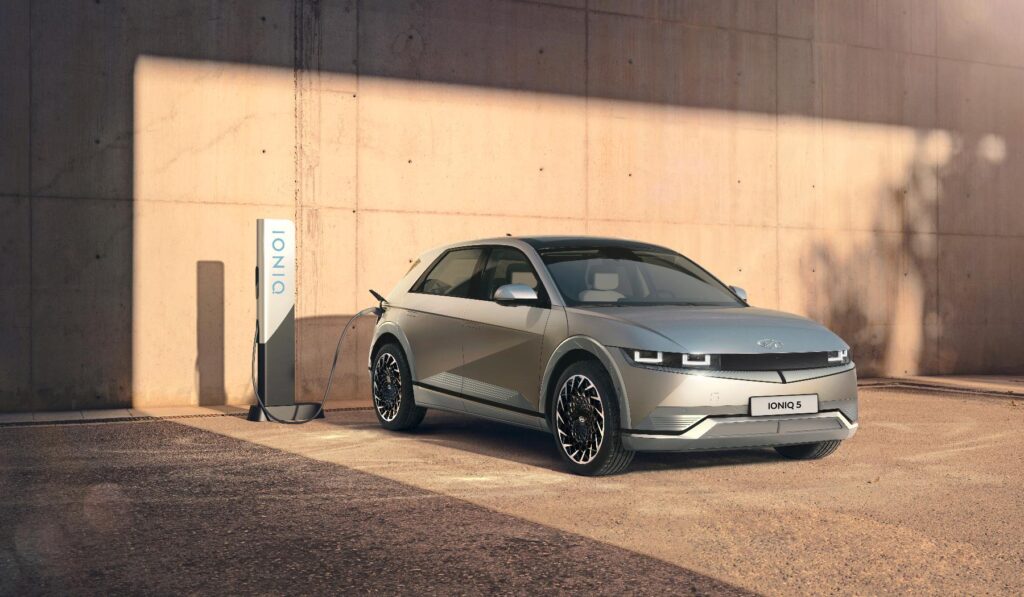 The Ioniq 5 is an excellent car in many areas, showcasing exceptional electric technology and a charging ability usually reserved for high-end models such as the Porsche Taycan and the Audi e-tron GT. The Ioniq 5 comes in three different models with different batteries and engines. The middle model comes with a 73 kWh battery and drives up to 280 miles on a single charge. With a comfortable interior, affordable price, and an excellent infotainment system, the Hyundai Ioniq 5 is considered by many people to be one of the best electric cars of 2023.
8. Chevrolet Bolt EV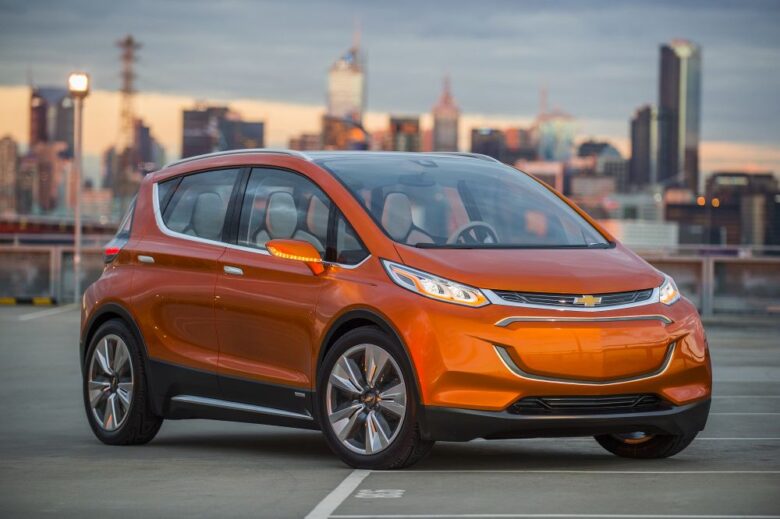 Chevy estimates that the new 2023 Chevrolet Bolt can travel up to 259 miles on a full charge. Even though it's a smaller range than the Tesla Model S, it's a considerable distance. In addition to its powerful 288 cell 66 kWh lithium-ion electric engine, its affordable price and comfortable and roomy interior make it a great car.
Those who want an all-electric SUV-like vehicle with additional backseat space and a Super Cruise hands-free driving system will find the new Chevrolet Bolt EV an attractive car. To protect your new EV, consider investing in a high-quality hail car cover. This cover features multiple layers and an inflatable interior for shock absorption to protect from any size of hail, so it can save up to 10% in lost value due to repairs.
9. Tesla Model 3 Long Range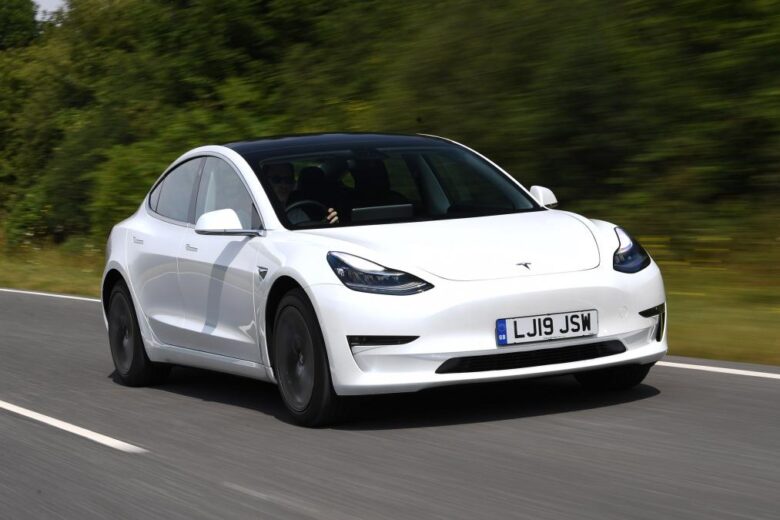 The Tesla Model 3 is an electric midsize sedan, and it's currently the lowest-priced Tesla on the market. Without a doubt, it's one of the best electric cars on the market at a reasonable price. It's also on the Car and Driver's Editor Choice list for 2023. According to the EPA, the base model of the Tesla Model 3 offers up to 263 miles of driving range, and the more expensive Long Range model drives up to an impressive 353 miles per charge. Overall, the Tesla Model 3 Long Range is a fun-to-drive and stylish car with the latest electric technology.
Consider Buying Your First Electric Car
Cities across the U.S. are offering a wide range of incentives to promote electric vehicles. Depending on the state or city, electric car owners can benefit from public subsidies, waived registration fees, and being able to use the single-occupant HOV lane, among other advantages.
Electric cars are also a great purchase because they contribute toward solving climate change, helping society pollute less as a whole. Many cities are quickly developing infrastructure for electric vehicles, making EVs convenient and cost-effective. Because they run on a cleaner energy source, electric vehicles need less maintenance and fewer repairs than vehicles with a gas engine. Overall, electric vehicles are becoming an excellent choice in many states and cities across America. With all the current incentives and affordable EV prices, there hasn't been a better time to invest in an electric vehicle.