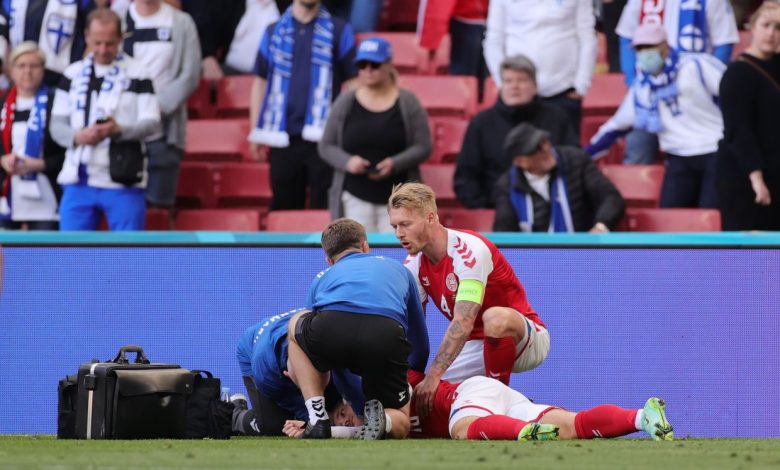 Sport
Christian Eriksen's Collapse: Are Footballers The New Gladiators?
Due to the high fitness levels of athletes and soccer players and their exceptional levels of hard work and talent, it is easy to forget they are human too. Yet, the world had a rude awakening on the second day of the European Championship 2023, as Christian Eriksen hit the floor without external contact. The Inter Milan man collapsed during the first half of the match between Denmark and Finland. The midfielder had suffered a cardiac arrest but was revived by medics in the stadium and then transferred to a hospital.
Hours later, Danish officials issued a statement saying the player had been stabilized and was no longer in danger. The incident caused the match to be delayed for ninety minutes as the world watched on, hoping and praying for his safety. After several moments of CPR and defibrillators, Eriksen came around and was stretchered off the pitch. The world may have heaved a relieved sigh, but football fans won't easily forget the memories triggered by the incident away.
Back in 2012, Fabrice Muamba suffered a similar fate in a FA Cup tie in London. The then 23-year-old Muamba collapsed during the game, and it took medics 78 minutes, fifteen defibrillators, and numerous CPR compressions to revive him. He basically flatlined for more than an hour and could have been far gone had medics arrived a second later. This wasn't the first time such an event would occur, and thankfully physicians were on hand to nip the situation in the bud.
In times past, medics and ambulances weren't always at football stadiums and were only dispatched from nearby hospitals in emergency cases. However, this began to change as events necessitated their presence. In 2006, when now-retired Petr Cech suffered an injury to the head, there was no ambulance at the stadium to ferry him to the hospital. This event led the Football League Association to mandate Premier League grounds to have ambulances on standby. Join us at Mighty tips as we look at player health and medical response.
What Causes Players To Collapse?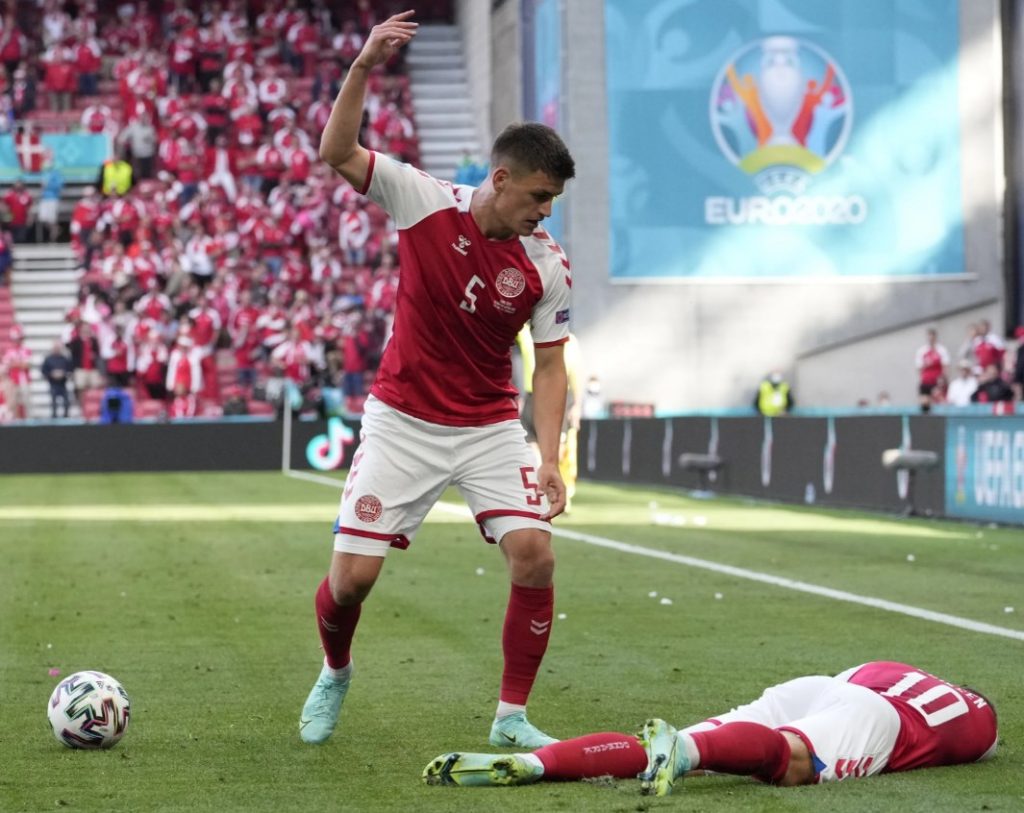 Most players who have collapsed during games often have hypertrophic cardiomyopathy. This condition results from a natural but hereditary genetic alteration that makes the outer walls of the human heart grow thicker than usual. This may be worsened by intense physical activity, resulting in a blockage of blood and oxygen supply to the heart. This condition may occur in athletes regardless of their age and may be fatal in the absence of immediate medical attention.
Dehydration. Dehydration can have many detrimental effects on an athlete, all of which can impair performance and increase the likelihood of collapse. Dehydration leads to decreased blood volume, making the athlete more susceptible to postural hypotension and collapse. Low blood volume is also associated with decreased cardiac stroke volume, resulting in decreased blood flow to the skin, which negatively affects heat dissipation.
Exercise hyponatremia. Hyponatremia is the most frequent serious cause of the exercise-related collapse. It is usually caused by replacing relatively hypertensive sweat with hypotensive fluid that contains little or no sodium.
Heatstroke athletes usually lose consciousness before the finish line, often shorter races at higher speeds. Athletes with heavier weights are at greater risk. Because athletes who participate in long endurance races run at lower speeds, they tend to retain less body heat (if the humidity is relatively low), so heat stroke is less common.
Several footballers of various descents have passed away on the beloved green pitch in more unfortunate cases after a cardiac arrest. This is more than a subtle reminder that these athletes and footballers are just as human as we are, and while they may be in excellent physical conditions, they shouldn't be overworked.
How Have Football Authorities Reacted?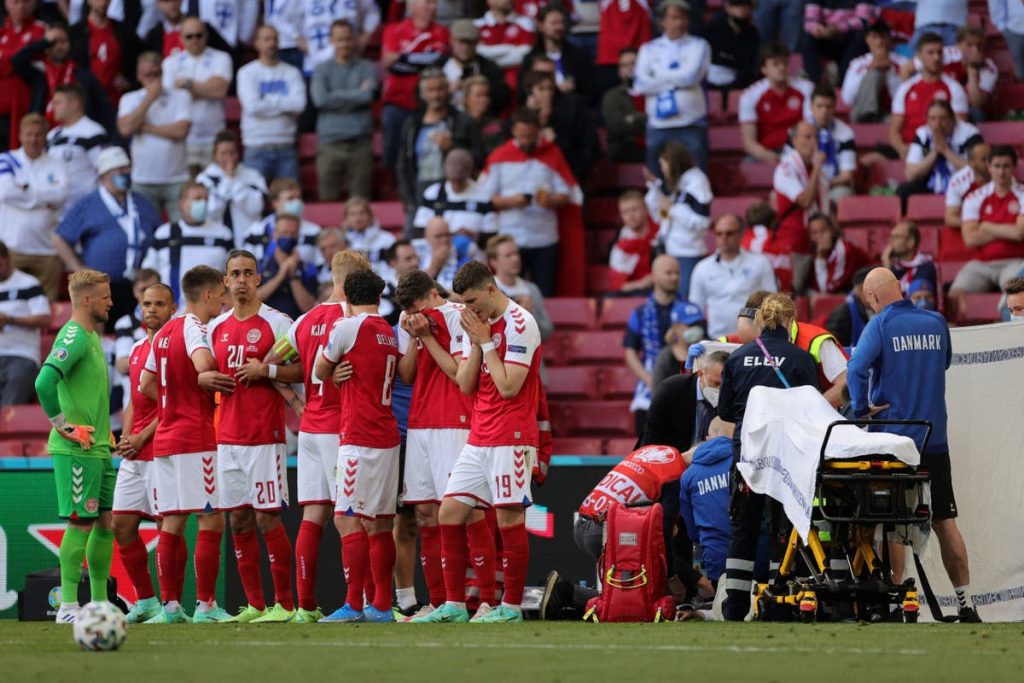 As with cases of constituted authority, the most significant response is expected from those at the helm of football's administrative affairs. With the outpouring of emotions and concern towards Christian Eriksen, we look at how football associations have reacted to the medical concerns of their athletes.
In 2007, after Petr Cech's horrific injury, the English Football Association mandated all teams to have a standby ambulance for both players and match officials. Teams were also required to provide a team of paramedics, physiotherapists, and a club doctor. In addition to these, teams also have to provide a crowd doctor for emergencies.
World football governing body FIFA, and European UEFA, require all players to undergo medical tests before every major tournament to ensure they are in good condition.
The Italian and English football associations also have players go through ultrasound tests to examine heart structures and performances.
Fixture Schedules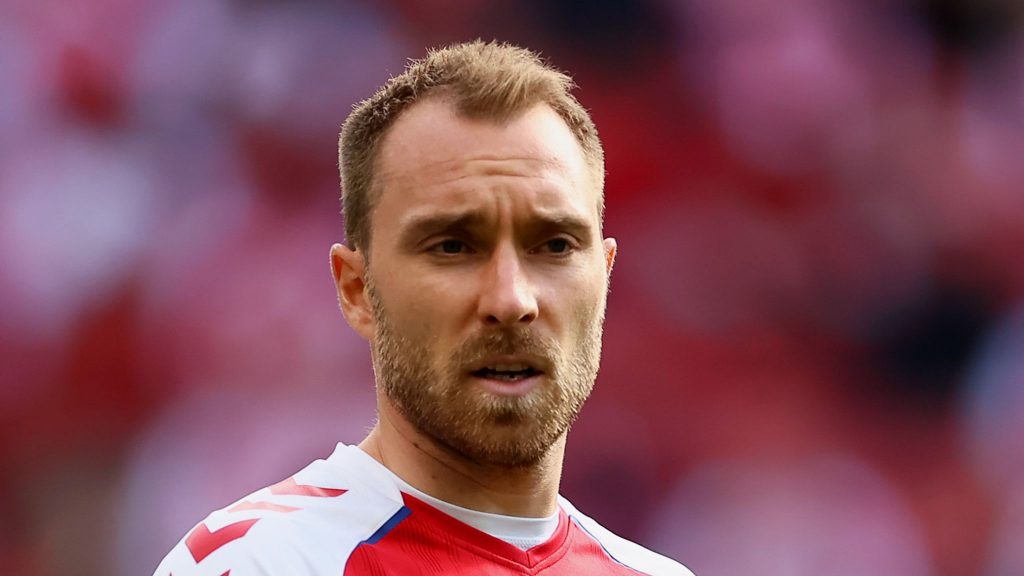 Despite the above measures, footballers, managers, and fans have criticized footballers' heavy workload occasioned by tight fixture schedules. Before Christian Eriksen's collapse, the players association, through its General-Secretary, criticized the football calendar, saying, "for the last four years…players around the world have told us how the competition calendar does not adequately cater to, or even consider, their needs. Conditions in and around the game leave you mentally and physically exhausted."
Fellow footballers such as Manchester City's IIkay Gundogan have also criticized the hectic footballing schedule, particularly in the wake of the UEFA Conference League and the now-canceled European Super League. Gundogan made his thoughts known in a tweet dated April 22, 2023. Ideally, the average top-flight professional footballer plays a minimum of forty matches each season, not including regional or continental competitions.
In 2023, this has been more pronounced due to this summer's European Championship and the delay in beginning the new season. As such, players only get a few weeks of rest before joining up with national or club sides for another intensive run of games, which is sure to affect their physical and mental health. This incident will surely cause the authorities and player associations to negotiate a balance between football content and athlete health.
Thankfully, Christian Eriksen is stable and in good condition, but the conversation is far from over. For more updates on this and other football news, subscribe to the Mighty Tips blog where you can bet on your favorite team.