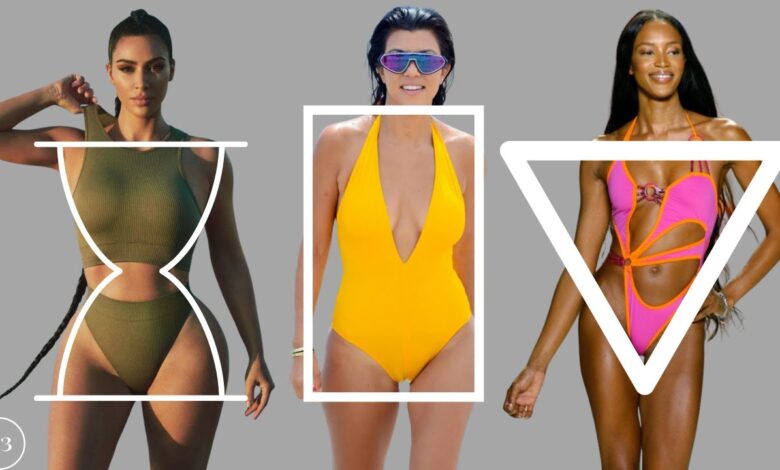 How to...
How To Choose A Bikini For Your Body Type?
There are a large number of different types of swimwear, each of which suits a certain figure and is in demand by certain types of women. Womens bikinis are one of the most common and popular types of swimwear that every girl must have in her wardrobe. This is a unique swimsuit that has been popular for many years, and suits almost every owner of a beautiful figure and luxurious forms.
How to choose the type of bikinis for women?
You can buy a bikini swimsuit for almost any type of figure, and it is easy to disguise flaws with the help of details: high waist, voluminous top, strong straps. If you need to hide your belly, you can buy womens bikinis online in a monokini cut. Bikinis for women are of the following types:
Classic. Tie split with mid-rise bottoms and triangle bra. The most convenient judging by the reviews. The democratic cost is also a plus;
Bikini thong. More frank model on laces. It has a rather deep neckline;
Microkini. An extreme option, triangles of fabric only partially cover the body. Mini goes well with tan;
Sling. Compromise between closed and open type. The upper and lower parts are connected symbolically by thin strips that serve a decorative purpose;
Bando. Drawstring briefs look good with a strapless bandeau bra. Such a top can add volume to the bust due to the tie in the form of a bow, twisting in the form of the number 8, ruffles, cups with a push-up effect. The model is suitable for women with slender hips and a small bust.
Benefits of a bikini swimsuit
Firstly, it is very feminine and perfectly emphasizes the female figure. Whether it is graceful forms, or a thin waist. Such a swimsuit is an excellent solution for women with a slender figure, they will be simply charming in it.
Secondly, this swimsuit is a great solution for tanning. After all, the straps from the bodice and panties are very tonic, and as a result, the tan will look more beautiful. It is this kind of swimwear that girls who love to sunbathe prefer. Moreover, the straps from the bodice can be easily removed, and then the tan will become even more even.
Another advantage of this swimsuit is its practicality. It is quite small and will not take up much space, for example, in a suitcase. Also, this swimsuit is great for the beach or pool. And of course, it looks very nice on a tanned body.
The most trending womens bikinis in 2023
If you are in doubt about which bikini swimsuit to choose, check out the most trendy in 2023 and then you will definitely be sure which swimsuit you will look amazing in:
Marine and natural shades: turquoise, blue, coral, terracotta, sand, chestnut, coffee, with the image of the water texture;
Retro colors: stripes, large and small peas;
Abstract geometry;
Floral and plant patterns;
Ethnic ornaments;
Neutral tones: black, white, beige, gray.
How to choose a bikini swimsuit depending on the proportions of the figure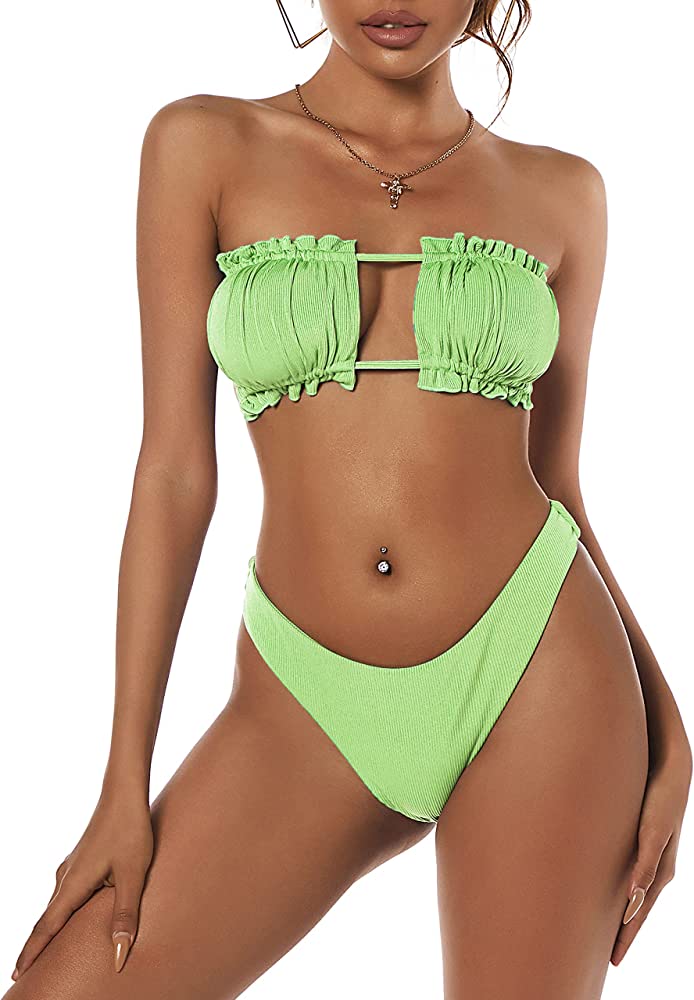 A bikini is a tandem of a narrow bra with thin straps and miniature swimming trunks. Usually, this model is chosen by girls who want to get a perfectly even chocolate tan. A bikini is an excellent solution for slender and toned women who do not need to hide their figure flaws. But in fact, a girl with any type of figure will be able to choose the perfect bikini swimsuit. All you need to know is your body type and what kind of bikini swimsuit best suits your body type.
Hourglass. This type is the most attractive and feminine silhouette. Distinctive features of the figure: the same volume of the chest and hips, as well as a pronounced thin waist. The ideal beachwear for this silhouette is as close to the body as possible and fits – so to speak, a swimsuit to the figure. For this type of figure, any type of bikini swimsuit will suit you, especially a trikini.
Pear. Almost all men are crazy about appetizing female hips and buttocks, which look even more seductive against the background of a thin waist – girls with a pear-shaped type have such distinctive features of the figure. Owners of the "pear" type are recommended to visually narrow the hips, and, on the contrary, expand the upper part. This is achieved with a voluminous top and a minimalist bottom. Dark bottoms and tops with a large pattern or ruffles in a bikini swimsuit are perfect for this type of figure.
Rectangle. Owners of a rectangular body type are easy to recognize by the almost identical volume of the chest, waist and hips. Since this type of figure is sorely lacking in smooth feminine lines and curves, they should be modeled and created with the help of suitable swimsuits. A bikini swimsuit with a bra and panties with curves that create the illusion of feminine curves will be a great solution for this type of figure.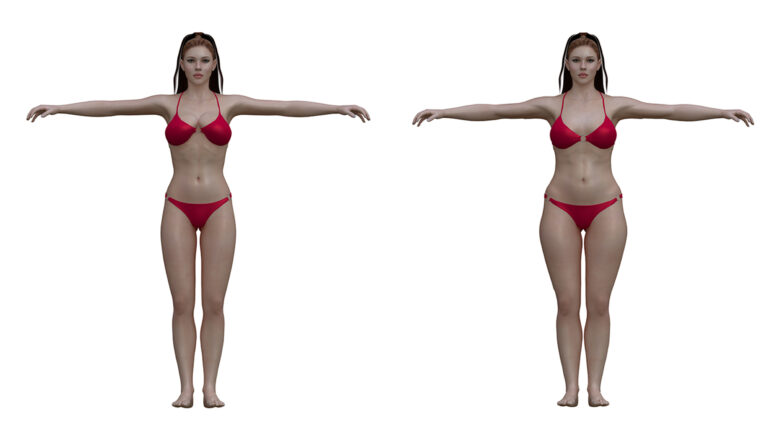 Apple. Fashionistas with an apple body type often have small breasts, a large belly and hips. And by the way, such forms can be found not only in obese girls, but also in thin ones. Bikini swimsuits in a retro style and with a high waist are the perfect solution for owners of an apple figure.
Inverted triangle. The inverted triangle figure type is associated with broad shoulders, a large chest and narrow hips – the silhouette tapers towards the bottom. To hide the flaw and level out the imbalances of such a female figure, you should remember one simple rule: add volume to the lower part and remove all unnecessary from the top. When choosing a bikini swimsuit, you should choose the top as modest as possible, and pay more attention to the bottom of the swimsuit.
You can buy bikini swimsuits of different types and for different female body shapes in the Lascana online store. If you need a versatile option that is comfortable to swim, sunbathe, actively move on the sand, choose bikini swimwear right now, and you will be irresistible in the beach season.