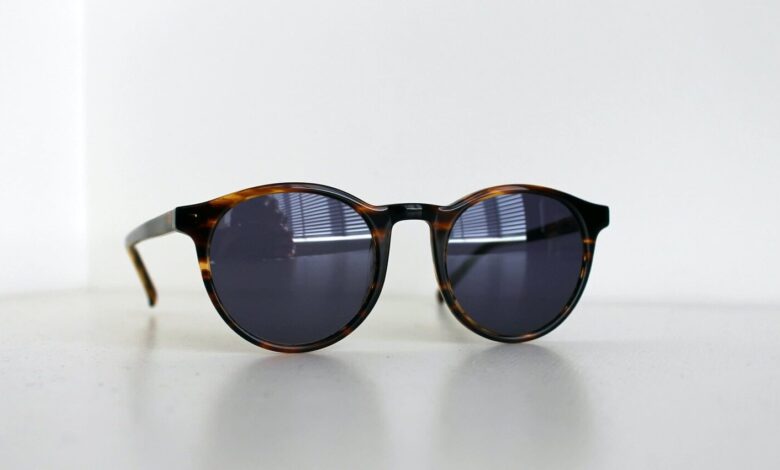 Style
How To Choose The Right Ray-Bans For Your Face Shape: 6 Tips For Selecting The Right Frame
Choosing the best pair of Ray-Bans that suits your face shape can be a difficult task. With various styles, frames, and lenses available in Ray-Bee's collections, it can be an overwhelming process to find the perfect one for you. You'll want to consider your face shape and size in order to get a pair that perfectly complements your style.
How to Measure Your Face Shape
Measuring your face shape is an important step to consider when selecting the perfect pair of Ray Ban sunglasses. Knowing your face shape will help you choose the ideal fit and style for your face. Here are some tips on measuring the shape of your face and which frames would suit it best.
First, take a few pictures. Take pictures of both the front and sides of your face in natural light with little to no makeup. It's important that you can clearly see your forehead, jawline, cheeks, and chin when taking these photos.
Next, measure the width and length of each major facial feature separately using a ruler or measuring tape: forehead, jawline, cheeks (across the widest part), and chin (at its widest point). Looking at these measurements in combination can help you determine which of the basic face shapes yours falls into oval, round, square, or heart/triangle shaped.
For example, if you have a square-shaped face, notable features include fullness at each corner of the jawline with equal length measurements for all areas surrounding it–forehead to chin measurement being slightly longer Than width across cheekbones or between temples near eyes. A deeper brow line showcases a square profile but it should be balanced so avoid sunglasses with too much coloring around that area as this might exaggerate already prominent features. Similar sunglass styles with an equally wide lens opening suit this facial structure best such as aviators or navigators as well as angularly cut styles like ladies' cat eye frames to further enhance natural bone structure instead of detracting from it.
Tips for Choosing the Right Ray-Bans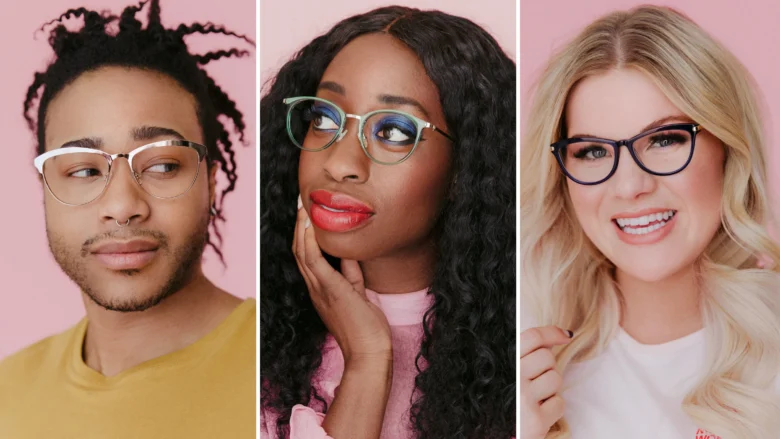 Shopping for sunglasses isn't as simple as just choosing a pair that looks good. Different styles of frames work better with certain face shapes and features. And when it comes to Ray-Bans, the brand's timeless and classic silhouettes can be tricky to decipher—the Aviator is a flap-top frame, while the Wayfarer is a straight frame. So, it's important to choose the right pair of Ray-Bans to ensure you'll love wearing them, no matter what style you select. Here are some tips:
Choose frames that contrast your face shape; square frames for round faces and round frames for square faces
Go for bigger frames if you have a rounder face; it will help offset the curves
Avoid angular or boxy glasses if you have delicate or softer facial features, as they can make your face look smaller than it really is
Opt for plastic rather than metal if you want to create more dimension
Look for angular frames with distinctive temple pieces or color accents if you want something bolder
Consider lenses that fade from dark at the top to light at the bottom, or from light at the sides blending into darkness in the center – these add contours that will flatter any face shape
Different Ray-Ban Styles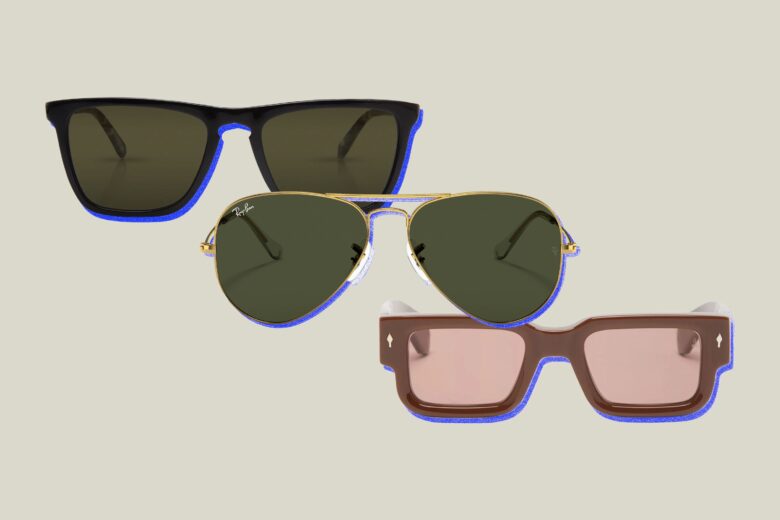 Ray-Ban sunglasses are iconic and with so many styles to choose from, it's important to find the ones that best suit your face shape. Whether you want a classic aviator style or something more modern, choosing the right pair of Ray-Bans can help you look your best. To make sure you find the perfect fit, here's a brief guide to some of the different Ray-Ban styles and how they fit different face shapes:
Square: Rectangular frames like wayfarers work well for square-shaped faces since they soften angular features. The Aviators are also especially flattering for those with strong facial features.
Round: Squared corner frames will give rounded faces a better definition. The Wayfarer is always a popular choice but Variants and Clubmaster also look great on rounder faces.
Oval: Almost any frame shape looks good on oval-shaped faces since their bone structure is naturally balanced and well-proportioned. Aviator or Erika pilot shapes are especially suited to this face shape.
Heart: To balance out heart-shaped faces, pick larger frames that extend past your jawline like Clubmasters or half-frame styles such as Caravan or Rb4068. Avoid sunglasses with too much detailing at the top as they can draw attention away from other parts of your face and make it appear overly pointy.
Diamond: Rimless frames like Erika will help draw attention upward which highlights the cheekbones and helps create balance in diamond-shaped faces. Slightly rectangular frames are also the most flattering for this beautiful face shape
How to Choose the Right Lens Color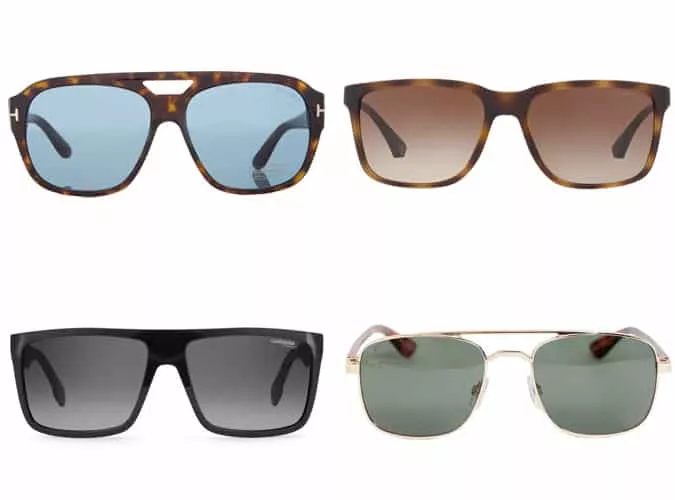 When selecting a pair of Ray-Bans, one of the most important considerations is the lens color. Although stylish trends can vary greatly from season to season, the right lens color will still remain timelessly classic. Lens colors vary by style and can be chosen according to your preference or to match your particular face shape.
Grey lenses are ideal for those with round or square faces as they will not draw attention to the face shape and can make you look more balanced. It also allows for good visibility in different lighting conditions and has been a classic color option since the brand's inception in 1937.
Brown lenses are great for those with oval faces as they help to refine features, making them appear more angular. The most common type is a warm brown shade called "Havana," which pairs nicely with warm-toned skin tones.
Green lenses are traditionally associated with aviator styles, but can also be found in other designs now as well. They provide a classic look that flatters all face shapes but especially accentuates angular features like those seen on people with oval faces. Additionally, green lenses create better depth perception than grey and brown lenses and provide minimal distortion of colors; this allows you to better see true colors rather than distorted hues that may occur with other shades.
Conclusion
When it comes to choosing the right sunglasses, there are many factors to consider. Your face shape, size, and personal style are all important when selecting your perfect pair. With so many different frames and styles of Ray-Bans, you're sure to find the perfect ones for you. Whether it's a classic aviator or wayfarer look, the sky's the limit when it comes to finding your ideal set of sunglasses with Ray-Bans.