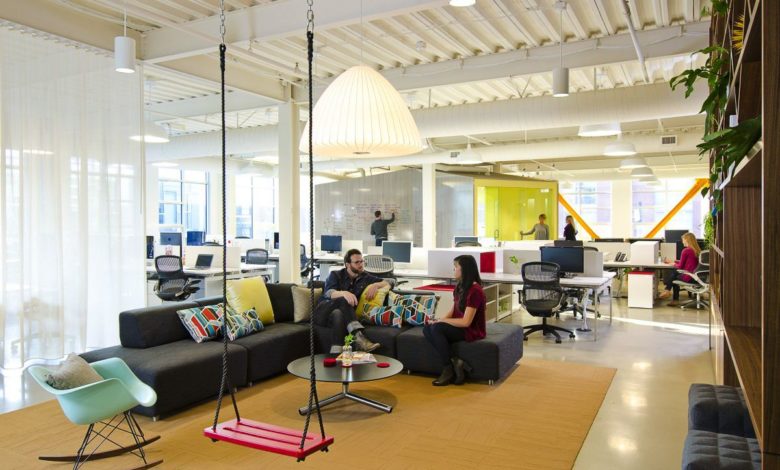 Uncategorized
20 Coolest, Most Awesome and Inspiring Offices To Work In
Think your job is boring and dull? Well, these amazing offices will make you wanna work every day for the rest of your life.
1. Google – London, UK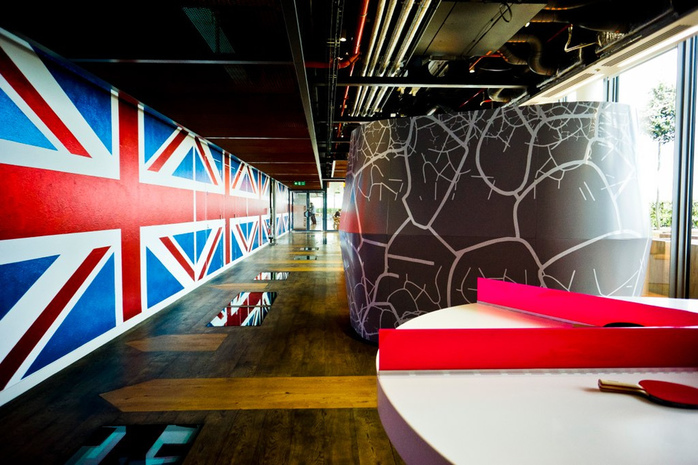 Google's new London headquarters offers the best in a workplace environment. The 160,000 square foot development features a cutting-edge design that offers a decidedly quirky take on the traditional office. Renowned interior designers PENSON were given the task of creating a vibrant workspace, and well they did wonders.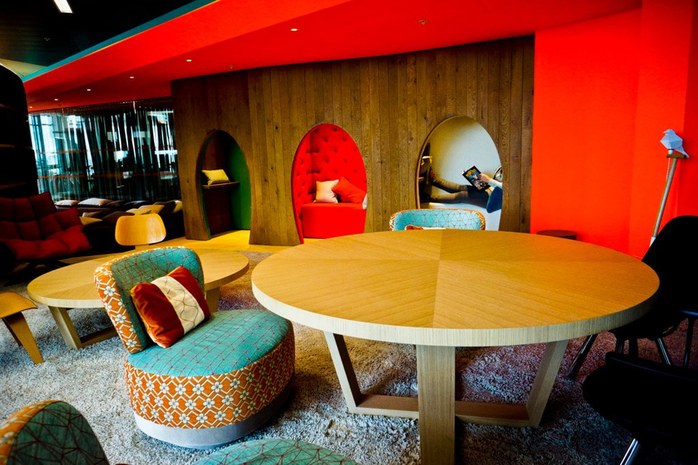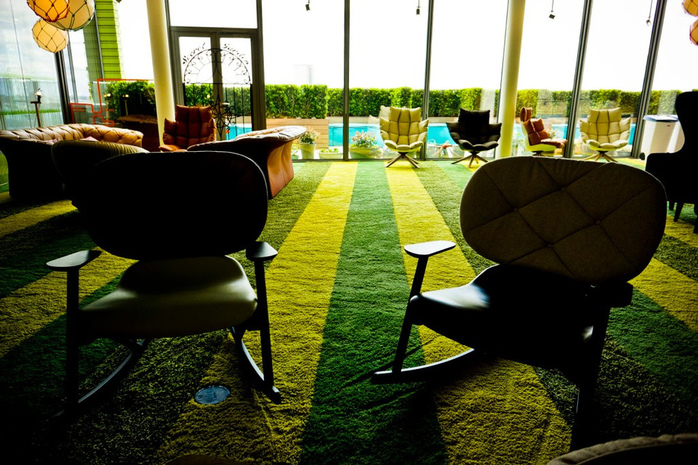 www.jaybanks.ca/
2. Skype – Stockholm, Sweden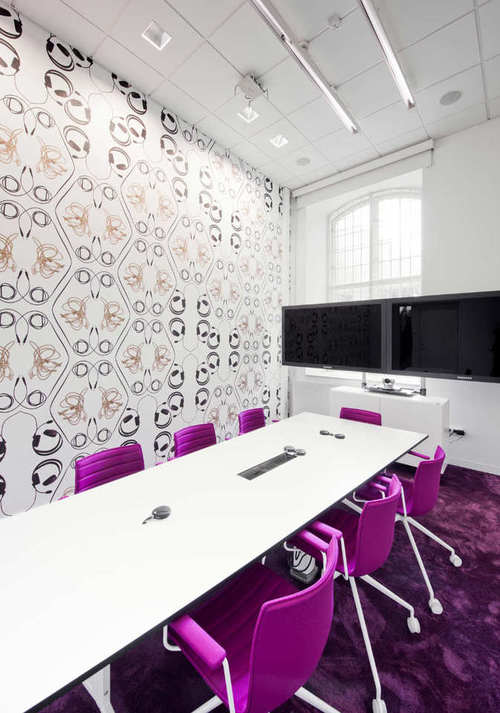 Designed by architecture firm PS Arkitekturand is filled with sky blue decor and funky lighting.The office design is based on the spirit of Skype, how it is a useful and playful tool that connects the world.The playful happy theme in colours and soft furniture comes from the Skype graphics and the Skype cloud logo is reinterpreted as cloud-shaped lighting throughout the office space.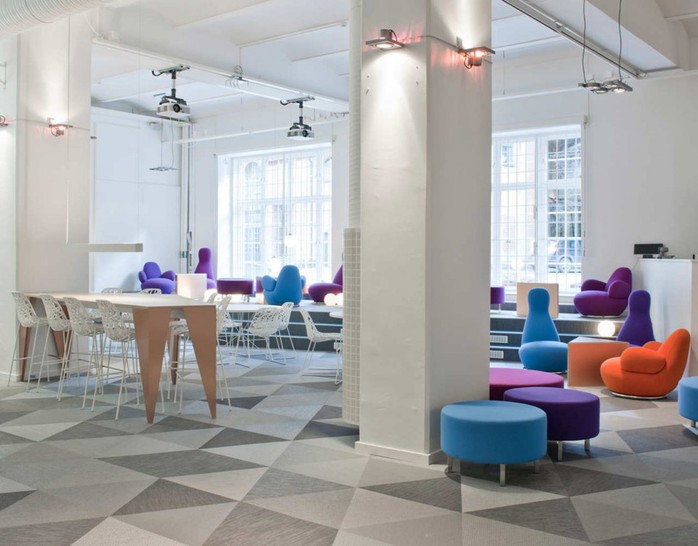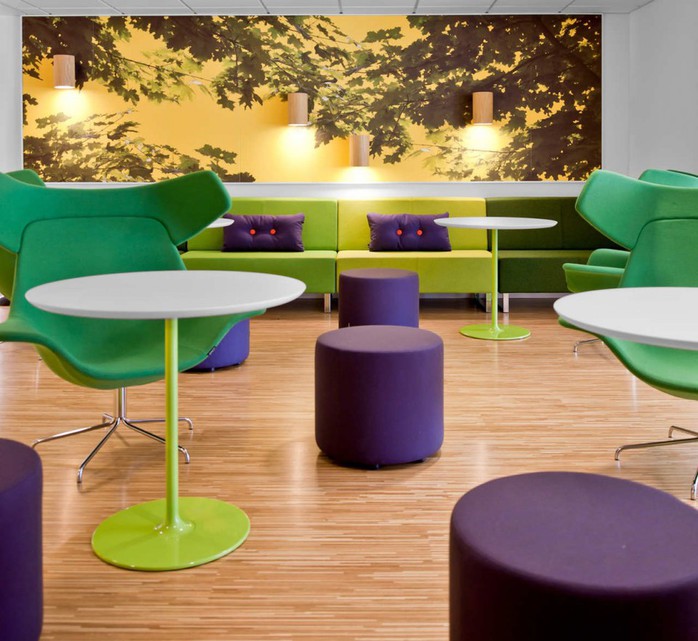 www.jaybanks.ca/
3. White Mountain Office – Stockholm, Sweden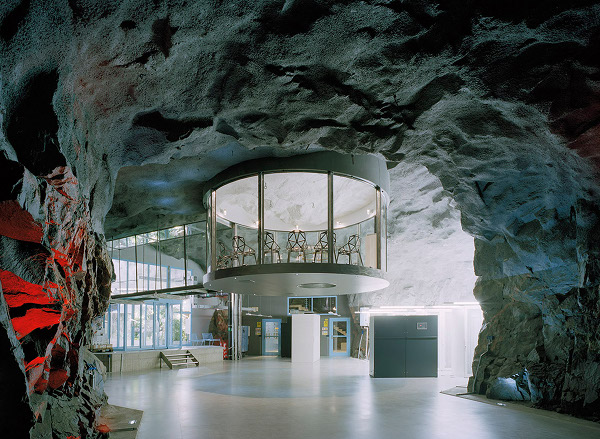 Located 100 feet below the surface of Stockholm, the White Mountain Office – home to a Swedish internet service provider has design qualities worthy of a Bond villains lair. The space was once used as an anti-atomic shelter, intended to provide an escape from atomic blasts and the resulting fallout. Architects Albert France-Lanord Architects renovated the 4000 square foot space and turned it into one of the most unique office environments in the world.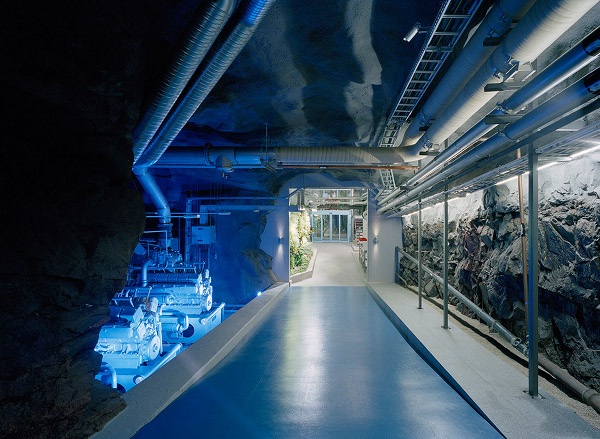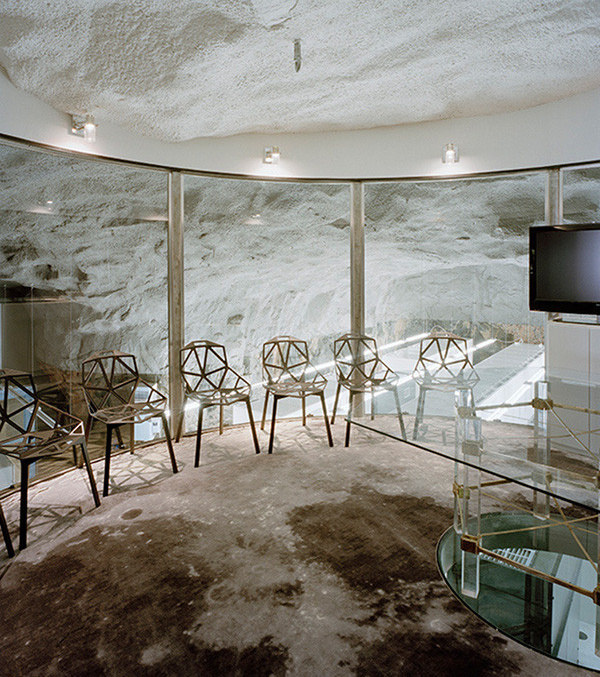 www.thecoolist.com/
4. Selgas Cano Architecture – Madrid, Spain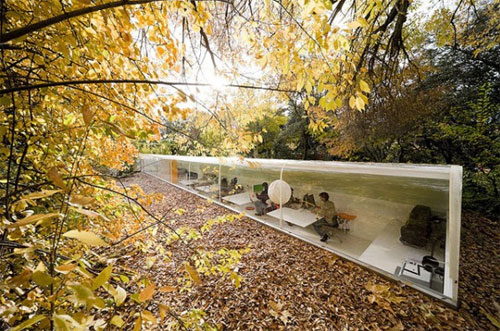 This inspiring studio of Selgas Cano Architecture located in the woods in Madrid-Spain, serves as an inspiration for all who work there. Half of the office space is underground and the other half has glass ceiling, bringing nature closer to the employees. No matter if you´re inside or outside the view is fantastic.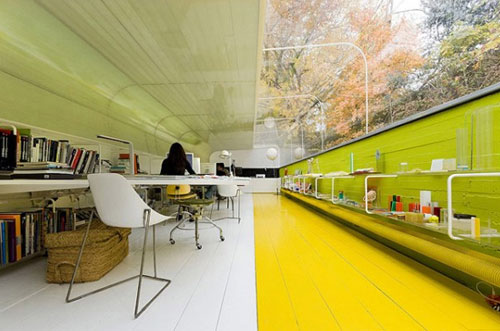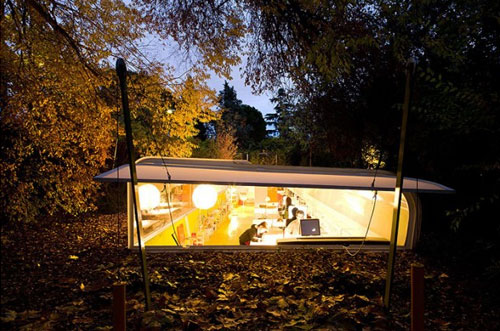 www.urlm.co
5. Twitter, San Francisco, USA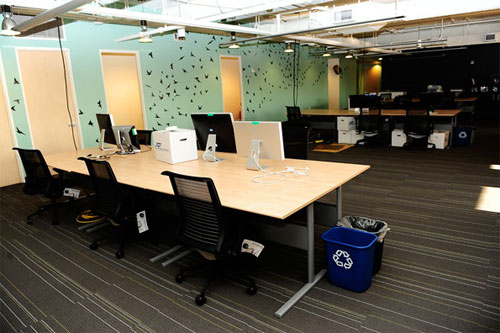 The new office is still in San Francisco, now with much more space and with a lot of decorating sttuff in all the rooms, elements such as "@" and "birds" are everywhere. Sara Morishige Williams was the brain behind the interior design. Very simple, wonderful colors and beautiful workspaces, this is what you will see in these pictures.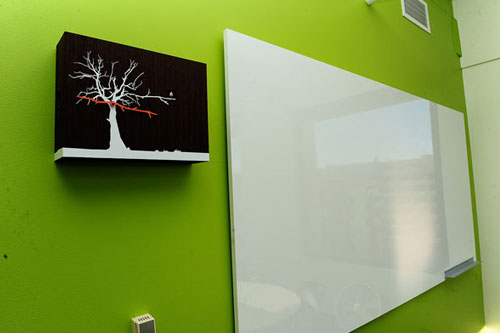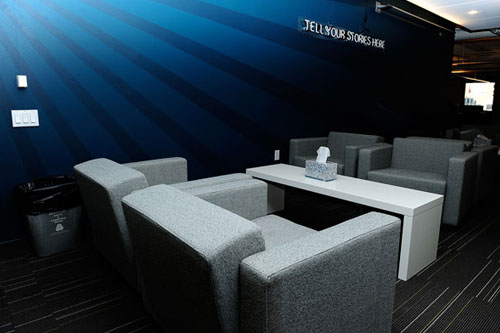 www.urlm.co
6. Hyves – Amsterdam, Netherlands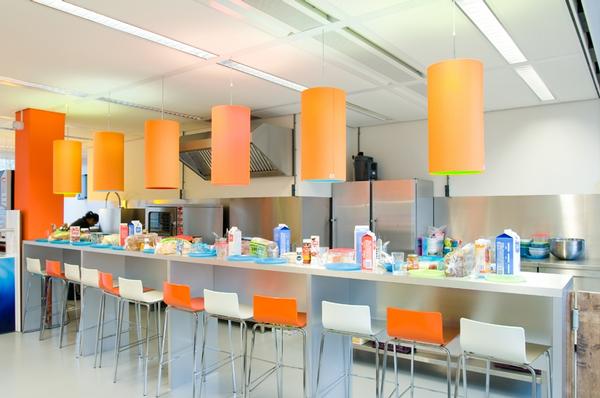 Ever felt like home in your office? Well the Hyves office offers a set of vibrant fluorescent colors that create a completely home like fun environment to work in.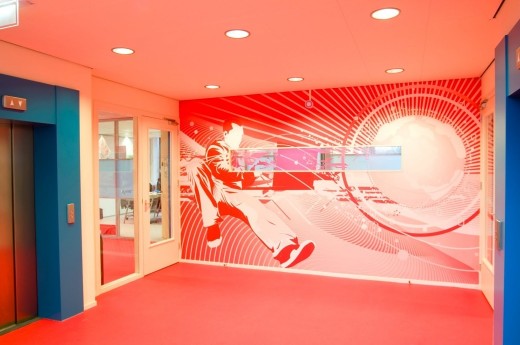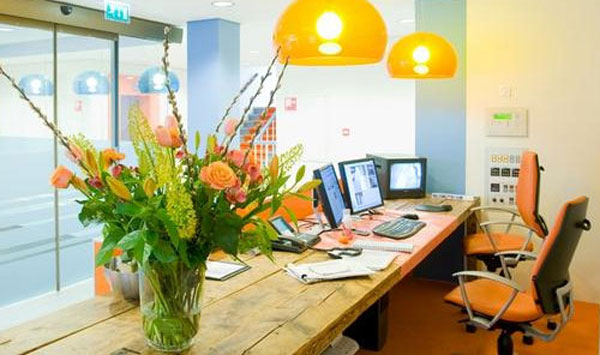 www.officesnapshots.com
7. Pallotta Teamworks – Los Angeles, USA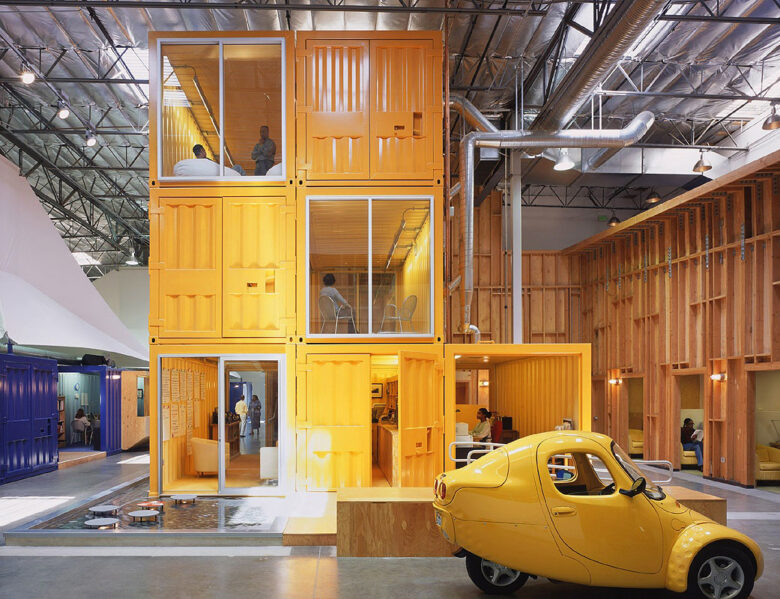 Clive Wilkinson Architects, who had come up with other creative solutions for warehouse spaces, conceived the idea to use shipping containers and large tents to create "breathing islands" inside the warehouse. These self-contained air-conditioned islands of activity provide space for each department within the company and gives them each an identity. Clive Wilkinson's design for the office received a design award from the AIA in 2002 for creating a lively work environment in a warehouse with reduced energy usage despite a low construction budget.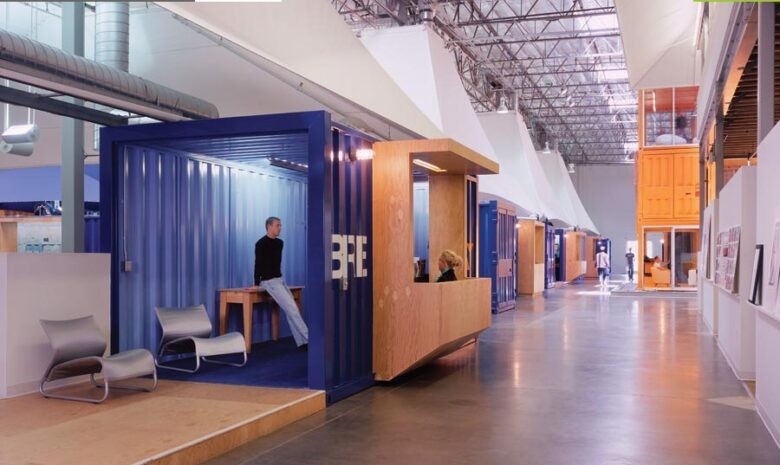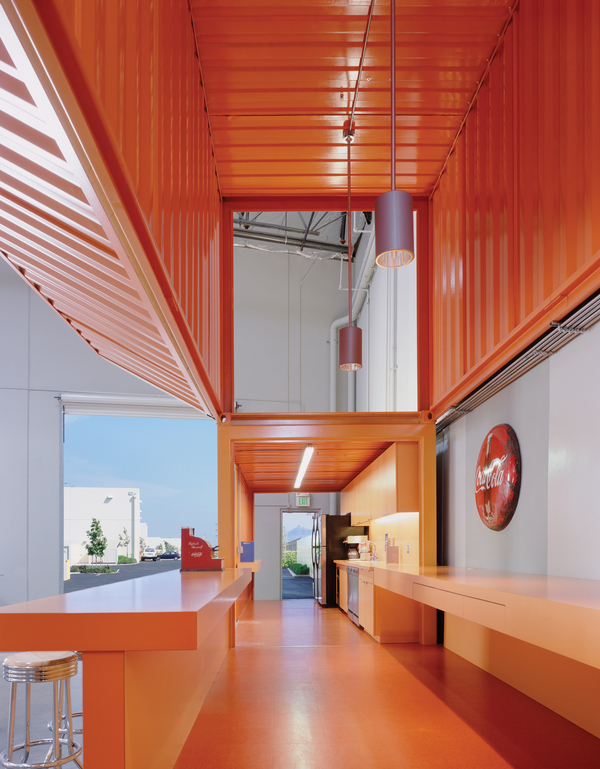 www.pallottateamworks.com
8. Inventionland – Pittsburgh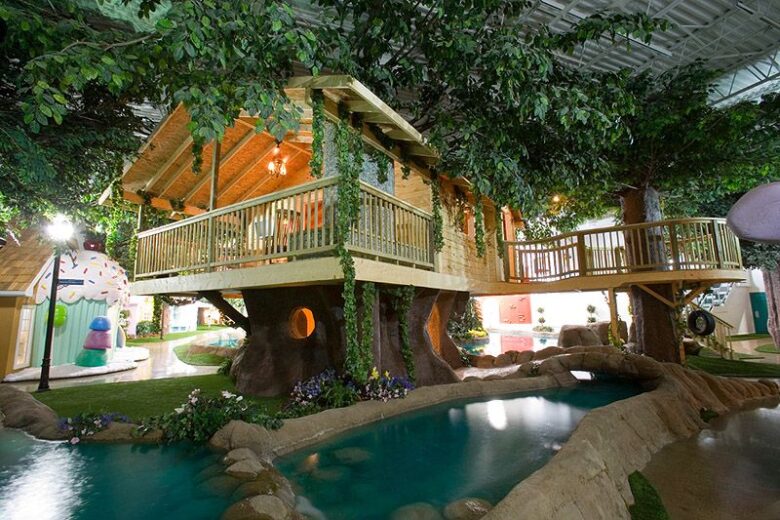 The offices of Inventionland are like nothing you've ever seen before. It's a 70,000 sqft facility that is designed with 15 different sets. Sets range from pirate ships, race tracks, and faux caves, to red carpet walkways, a castle, or a giant robot. Not only does the space have fun, creative decor, but the facility also has a state-of-the-art sound/video/animation studio and fully-equipped workshops for creating working prototypes of inventions. Instead of being a normal "employee", Inventionland employees are known as "Creationeers" and get to wear lab coats.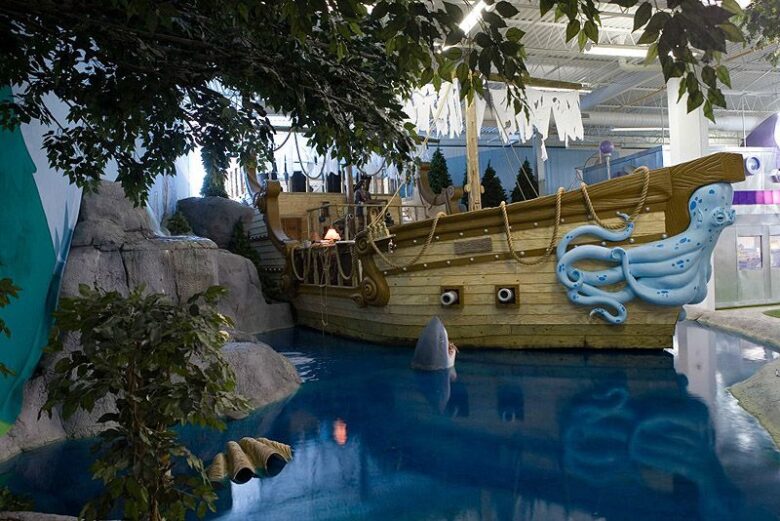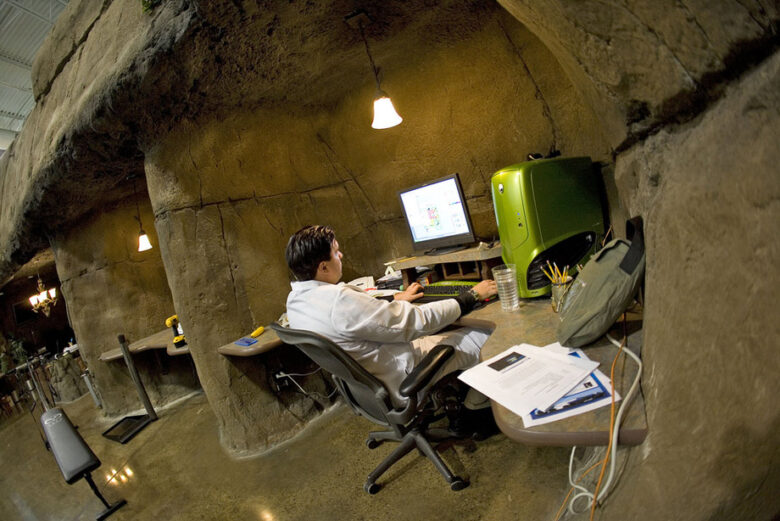 www.officesnapshots.com
9. Traction Marketing Group – Oklahoma, USA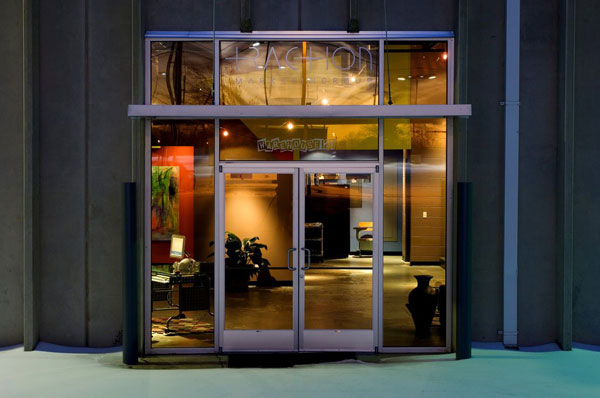 Traction Marketing Group started off with just a plain warehouse and got creative with it. With colour splashed over each wall, there's an interesting mix of blue, green, brown and grey scattered across the large and open-plan office. The whole building is designed to reflect the company's style of business and they can tell from experience that by having the same approach with where they work, yields better results.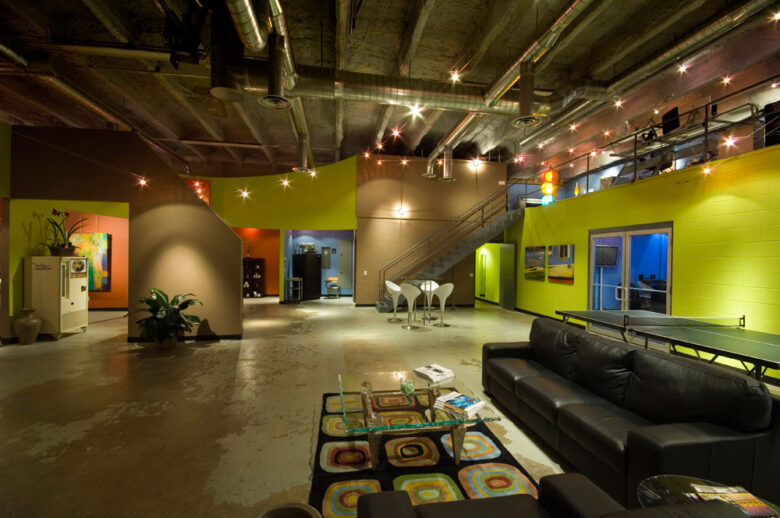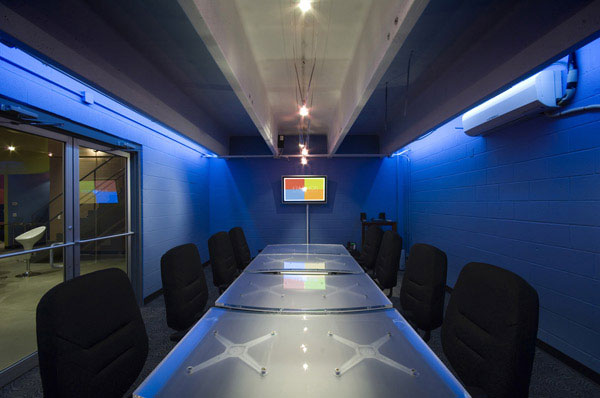 www.technocrazed.com
10. Microsoft – Vienna, Austria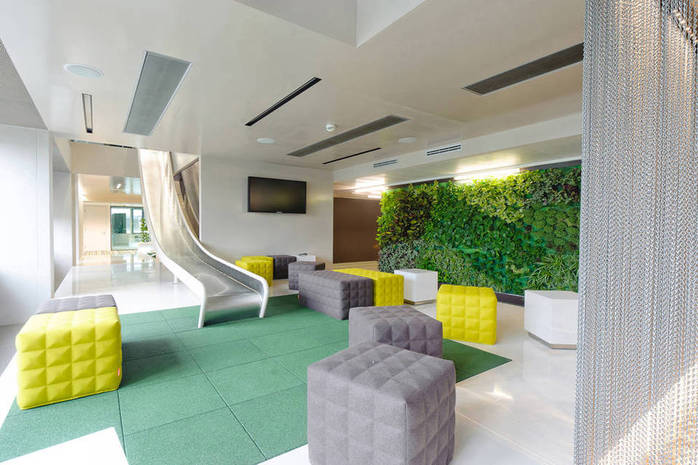 Microsoft's new office space in Vienna was completed by INNOCAD architektur. The design combines a number of colorful, fresh, and eye-catching design elements to create what I'd call Microsoft's most creative office space. This space features a number of themed conference and meeting rooms ranging from a hunting lodge ocean. Another popular feature is the plant wall in the reception – which also features an excellent x-ray graphic of a computer.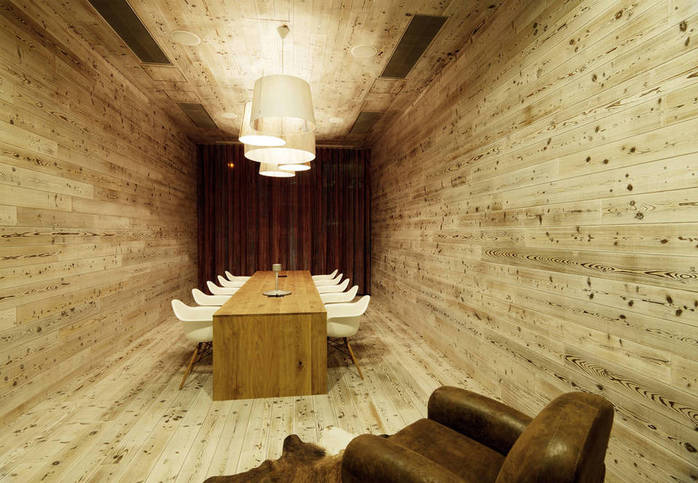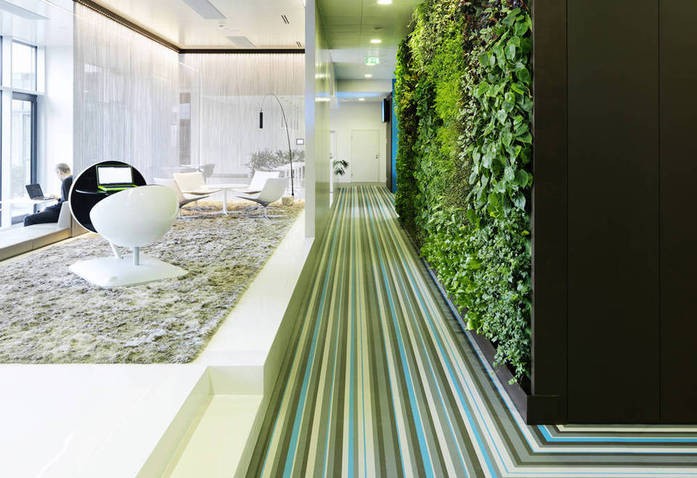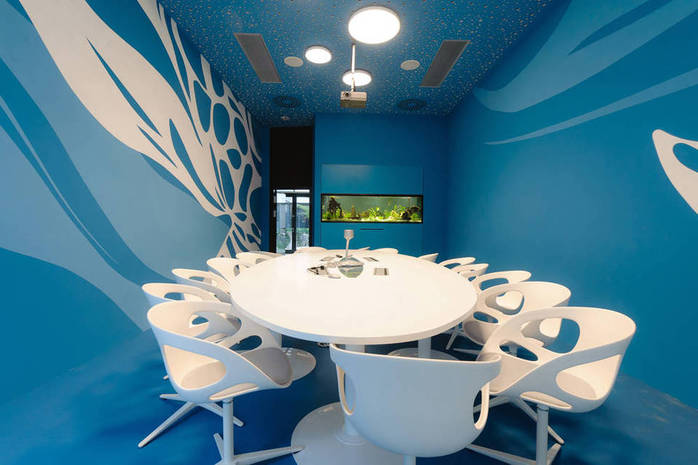 www.jaybanks.ca
11. Parliament Office – Portland, Oregon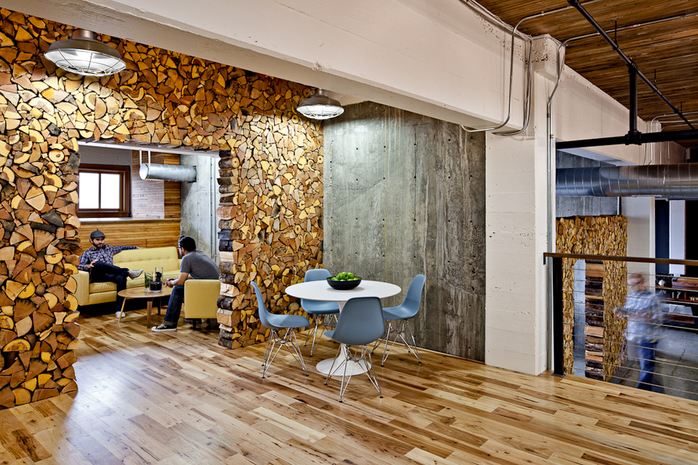 This is a company that knows the importance of a happy and comfortable work environment.The design of this office involves a lot of reclaimed or recycled materials such as old street signs, a salvaged pizza oven and a wood from a barn and a church. But just because they've used old materials, doesn't mean the design has to suffer as the attention to detail and finish is superb, and the mix of raw materials really help it to stand out. To top it all off, the office is finished with a bearskin rug, which is rather suiting I think.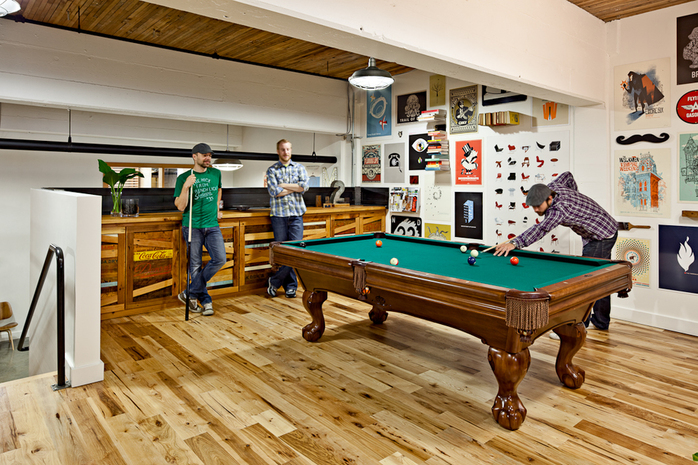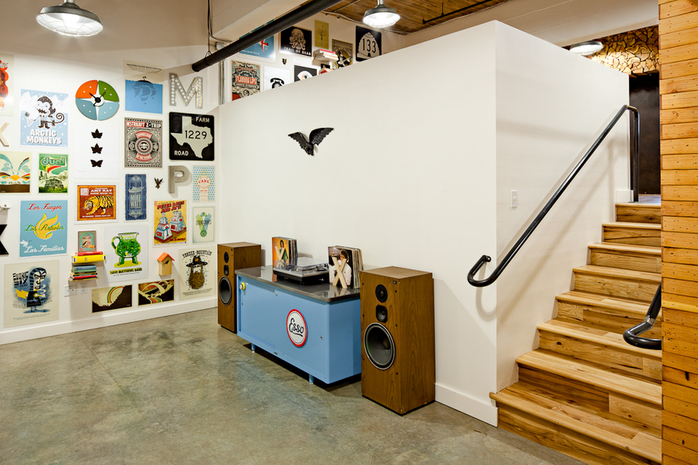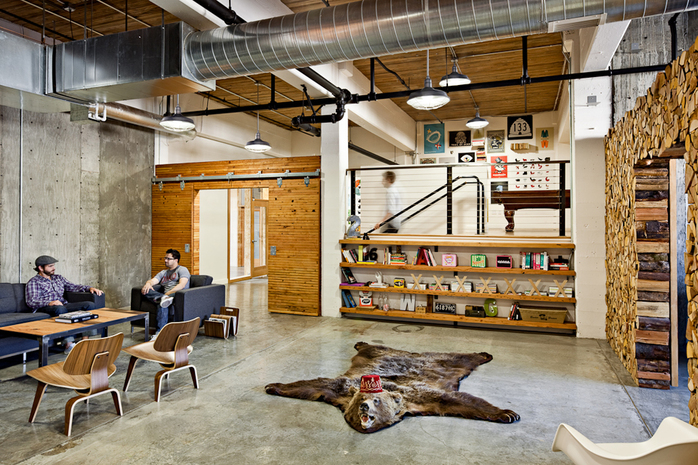 www.jaybanks.ca
12. Comvert – Milan, Italy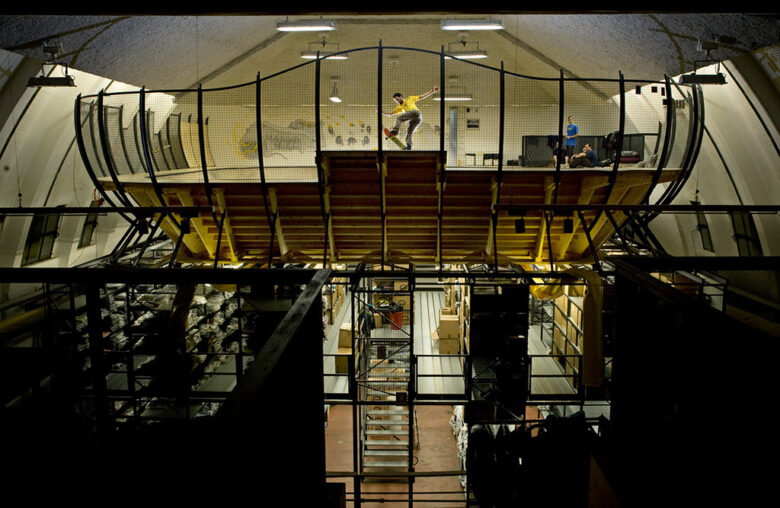 This has got to be one of the coolest buildings to build an office in, which came about when alternative clothing company Comvert were looking for a new space for their headquarters. During the search, they happened upon an old abandoned cinema that seemed to offer the perfect solution. It was big enough to house all of their offices, warehousing and even room a shop in the front, however, there was one 'problem', what would they do with all the extra room above where the audience sat during a movie? The answer is unique, inspired, and all but simple – build an indoor skate bowl which sat suspended above the warehouse. This was a perfect solution for all the space, while keeping the staff entertained, and fitting in their alternative clothing brand image.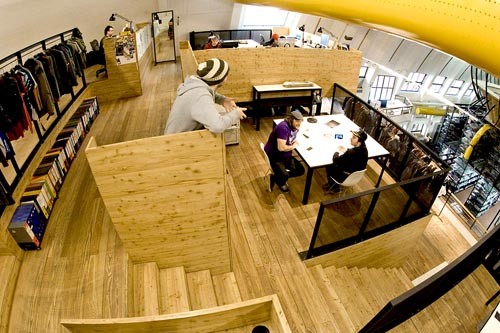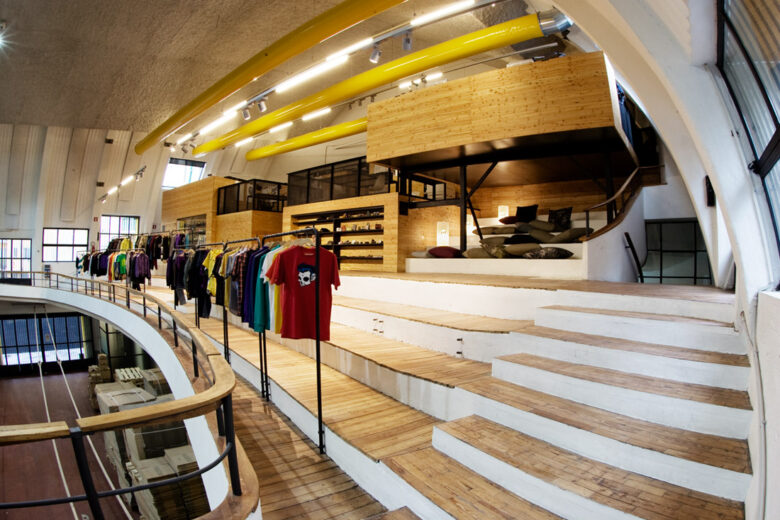 www.incomediary.com
13. TBWA Hakuhodo Office – Tokyo, Japan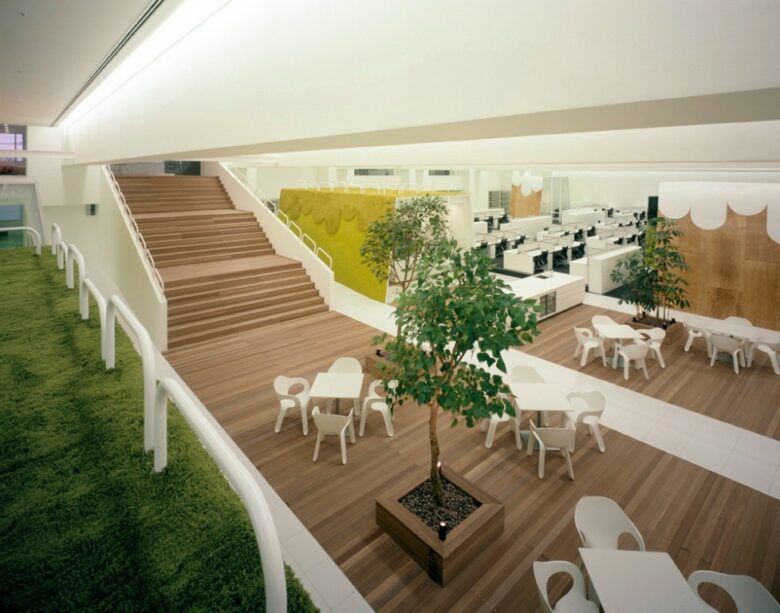 The TBWA Hakuhodo ad agency wanted their office to communicate something to both its employees and clients: "we think differently". They teamed up with Klein Dytham Architecture to give form to this message, creating one of the most beautiful, playful and relaxing office environments in the world. Once a bowling alley itself, the office's building still operates a bowling alley, a golf driving range and other entertainment functions above and below the office. The office itself is just as fun as anything else in the building, a tree and grass-lined environment with warm hardwood floors, indirect lighting and an open space that promotes casual living and community.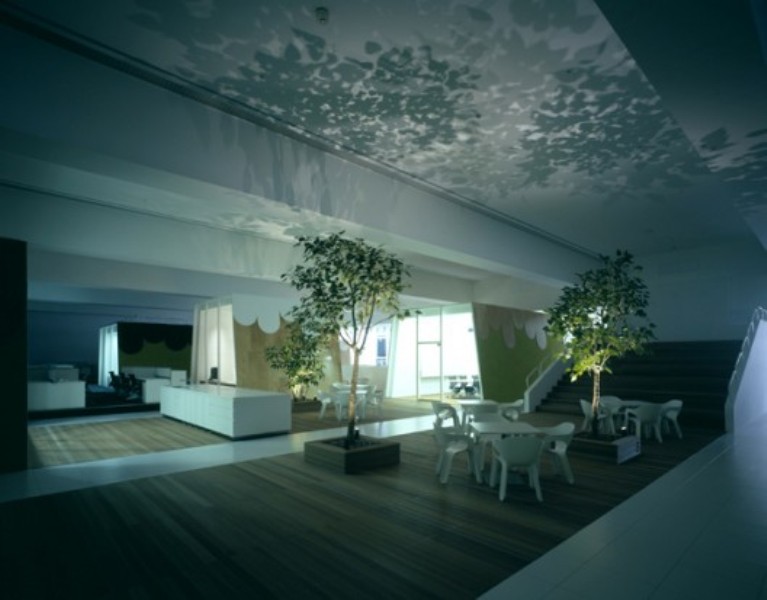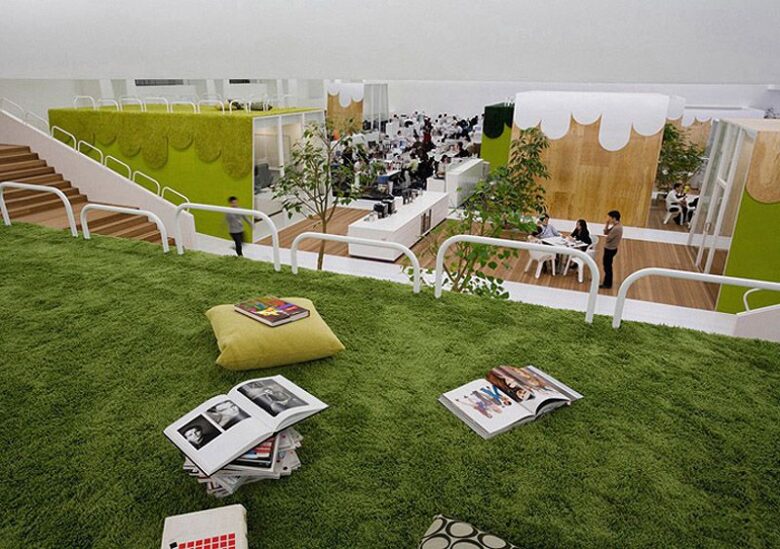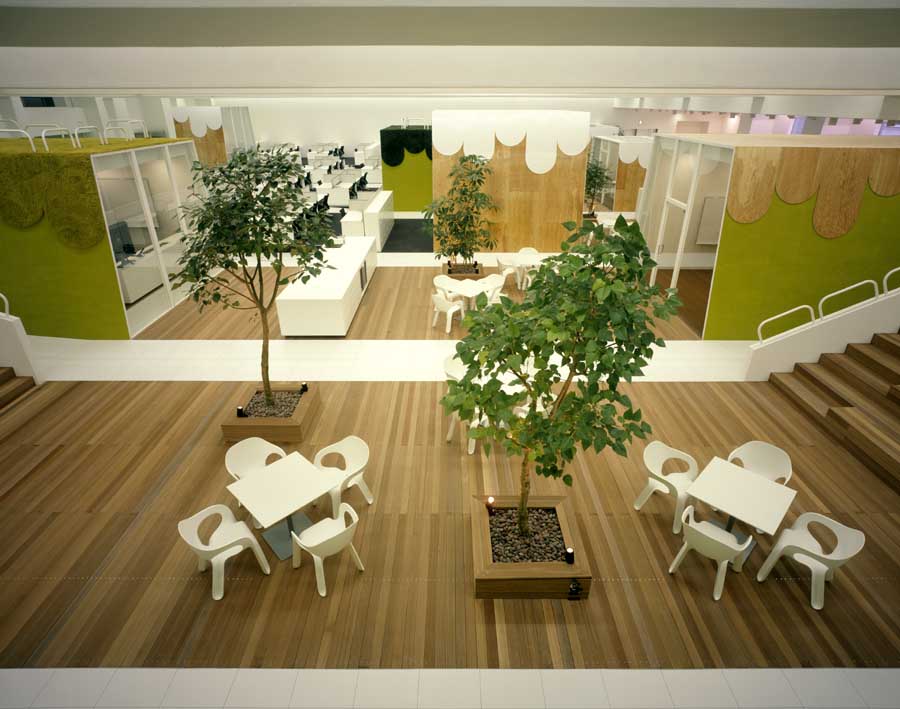 www.thecoolist.com
14. Saegeling Medizintechnik Office – Heidenau, Germany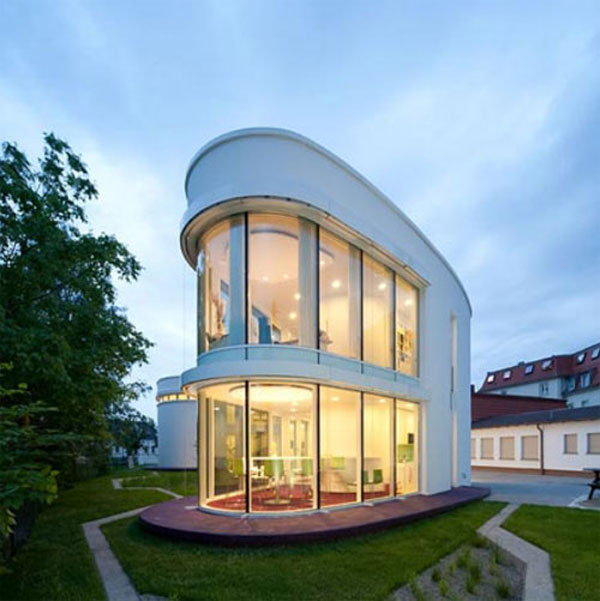 The undulating Saegeling Medizintechnik office building features a radical design that utilizes radial walls and windows throughout its construction. The design by Gerd Priebe Architects reduces the need for structural supports, and they even kept the foundation of the previous building to reduce site impact. The building also features some pretty interesting systems and strategies like capillary tube thermal control, novel multi-radial windows, and circulation paths that determined the building's shape.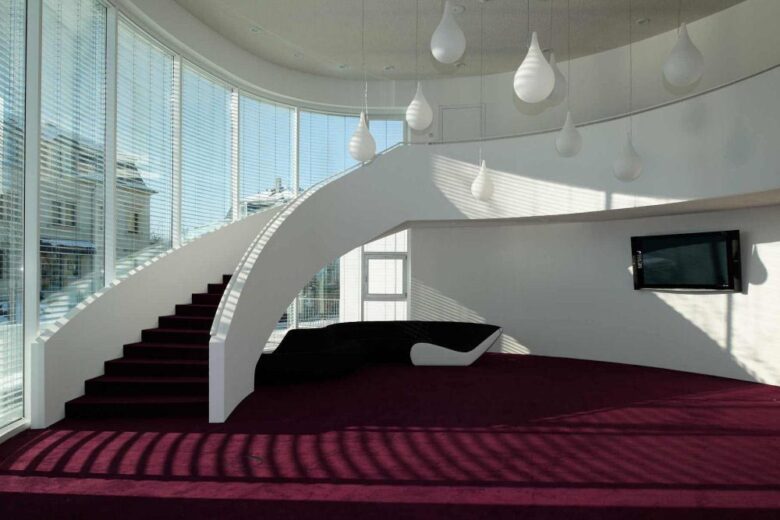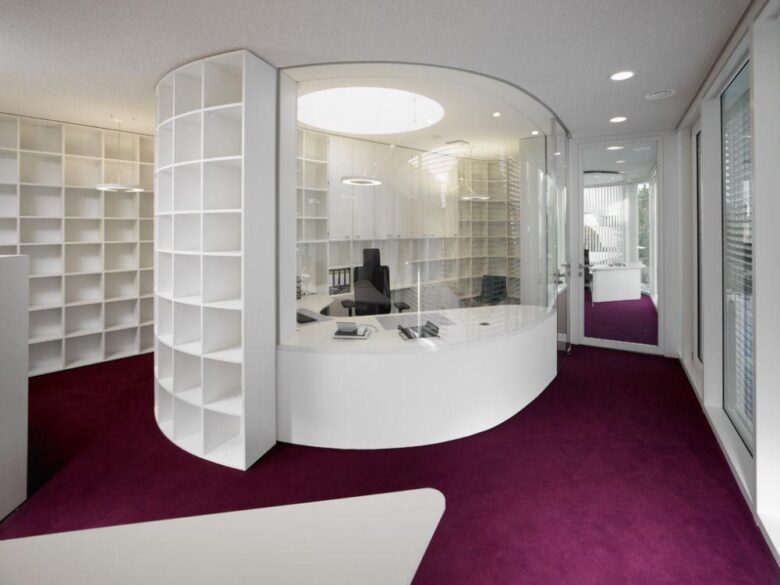 www.topboxdesign.com
15. Pixar – California, USA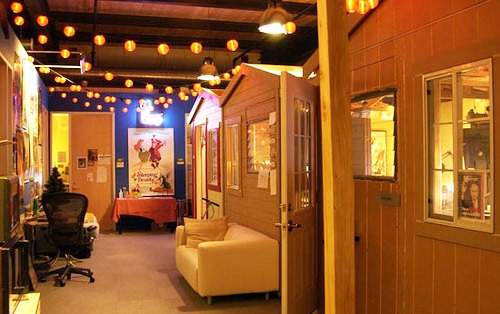 Famous across the world, the Pixar offices in Emeryville are a magical playground for its employees. Games rooms, work pods, living rooms, garden sheds; if it's quirky, cool and totally unexpected you'll probably find it somewhere on the sprawling Pixar campus.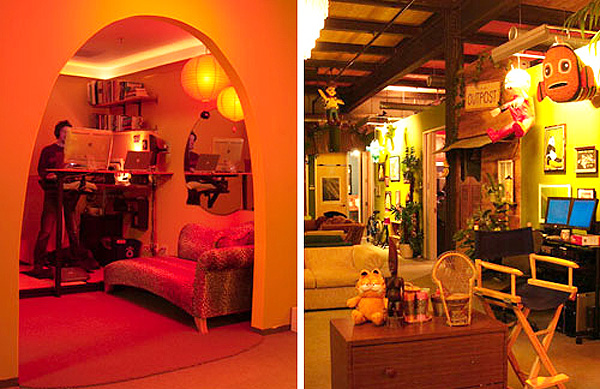 www.urlm.co
16. Red Bull – London, UK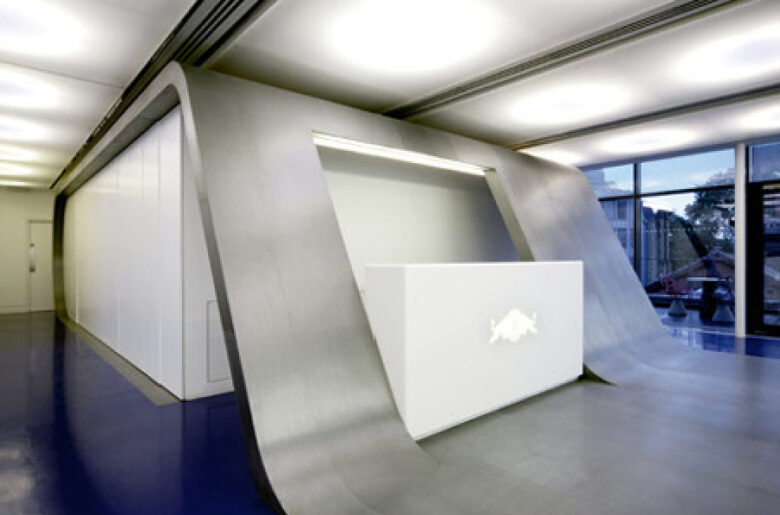 The Red Bull HQ is the brainchild of the quirky designers at Jump Studios. The focus is clearly on fun, with a huge slide that runs through the centre of the building sitting playfully next to a sleek floating staircase.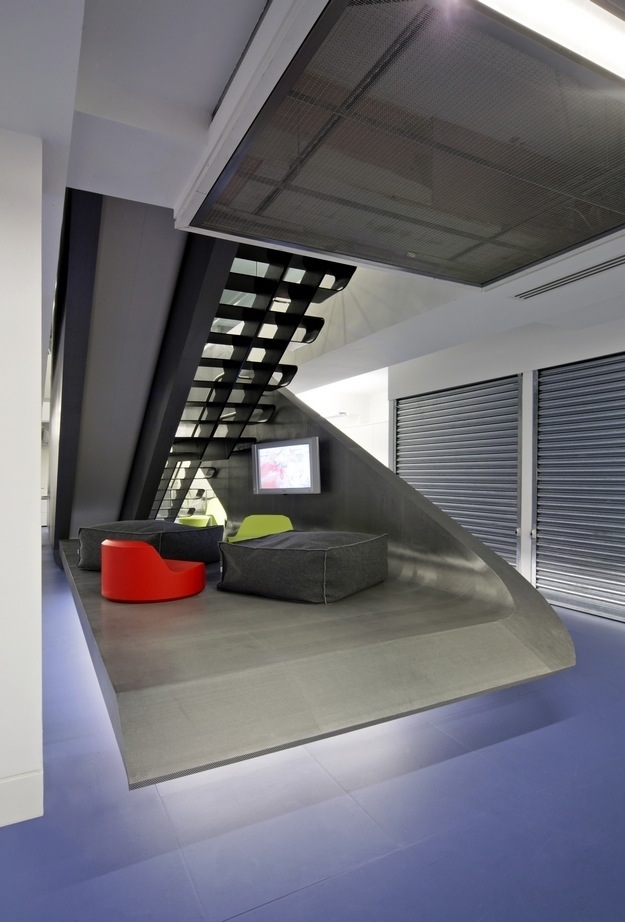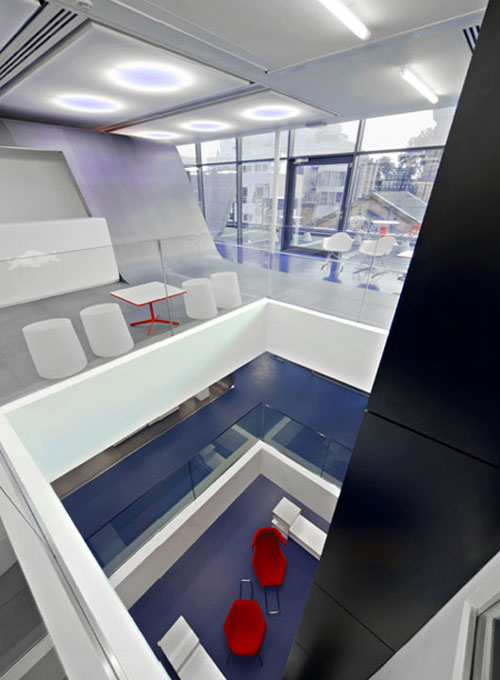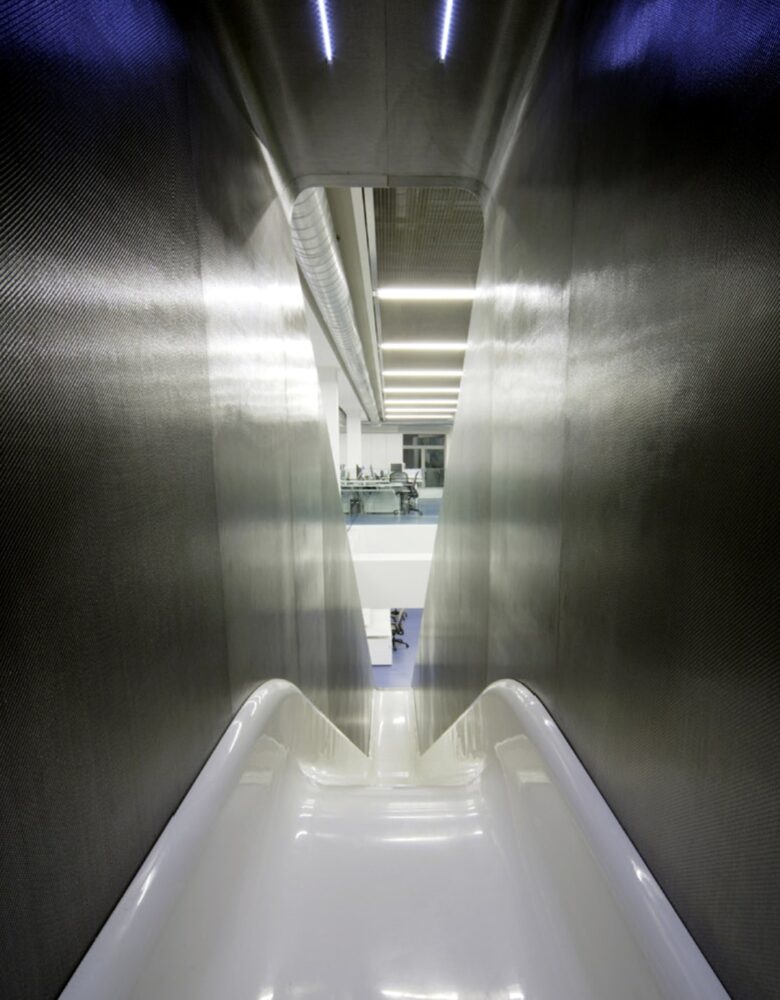 www.inthralld.com
17. Nike – Oregon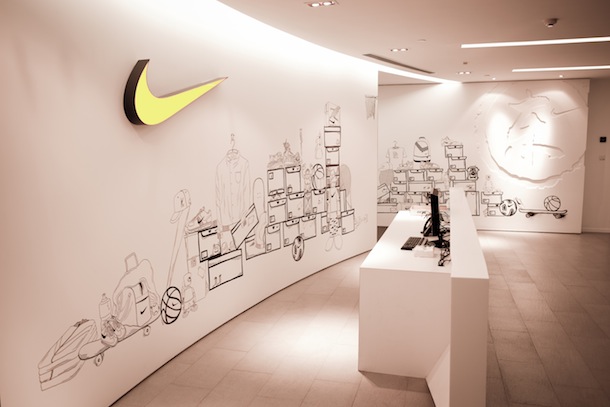 Nike may not have a office as huge as Microsoft or Google but the creativity you see within the walls of its office is a marvel beyond compare. The beautiful doodles on walls and the sleek modern design of the building show a class that is unmatched. The most interesting part of the office is the CEO's room – vibrant, full of motivation.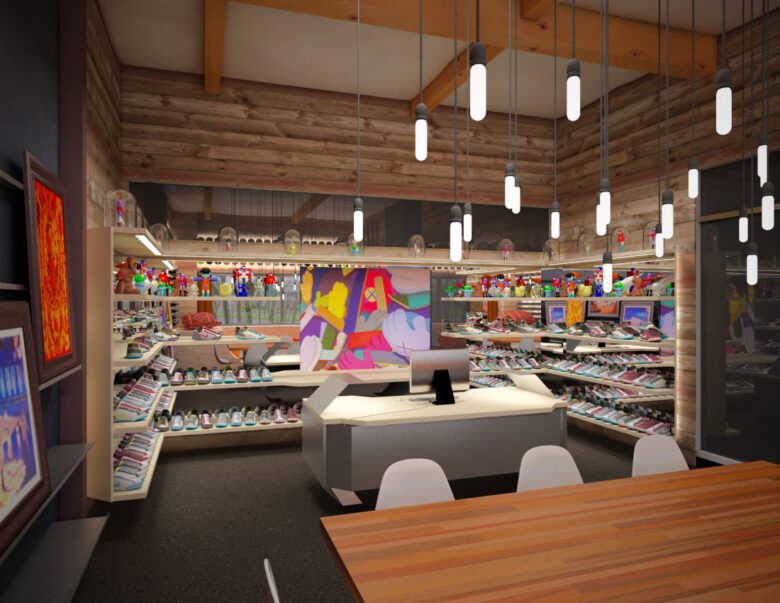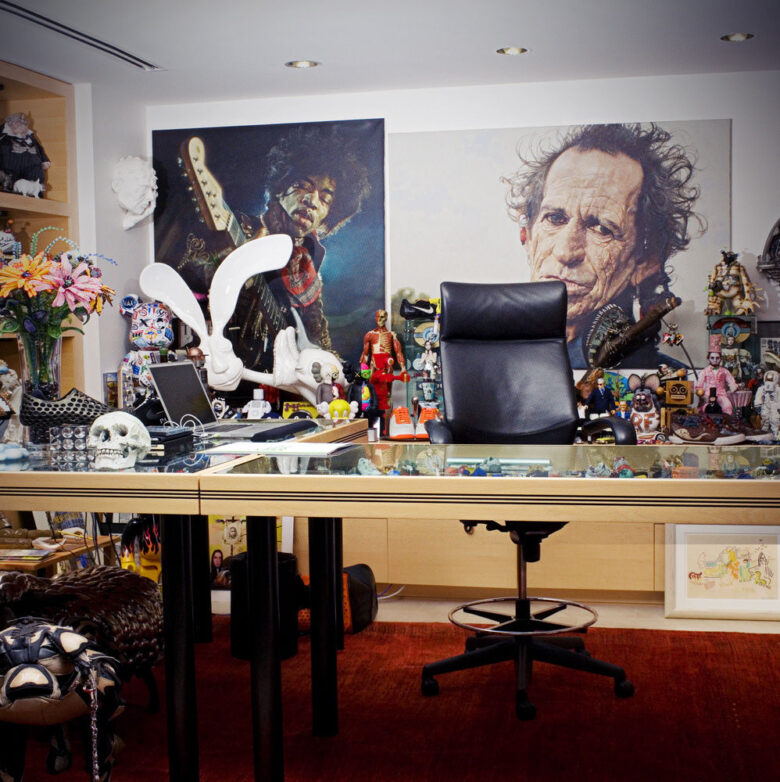 www.counterkicks.com
Nike CEO Mark Parker's office
18. JWT – New York, USA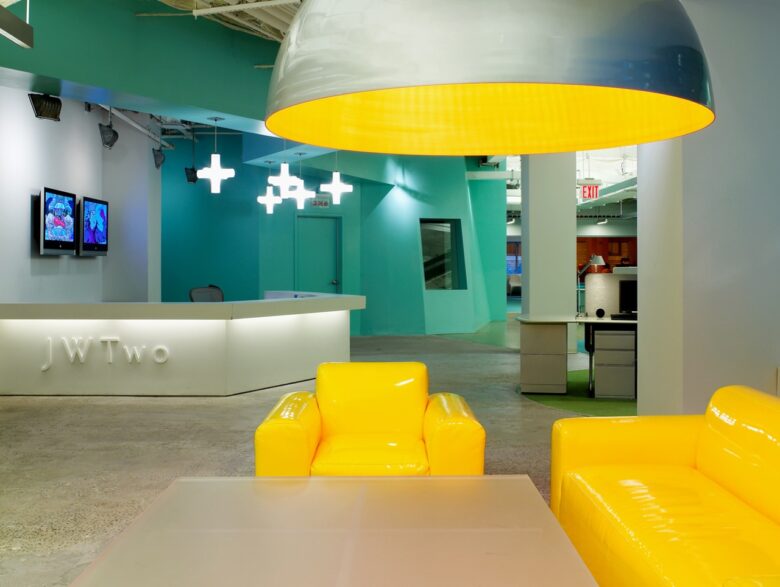 In an effort to keep creative harmonies maximized, this space has no private offices, but instead areas where groups of creative minds can assemble in both large and small numbers. As you can see, the office has a number of bright colors, as well as a 'storytelling' theme woven throughout.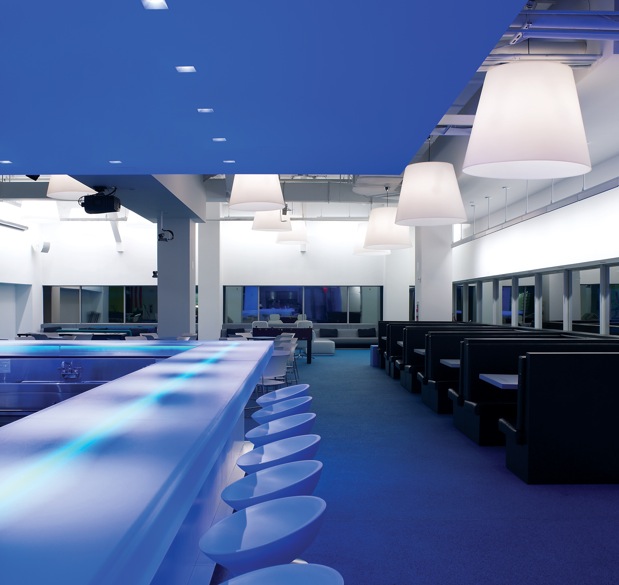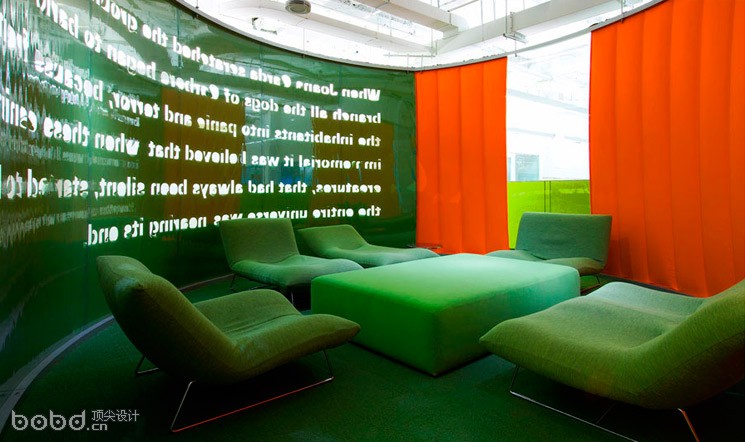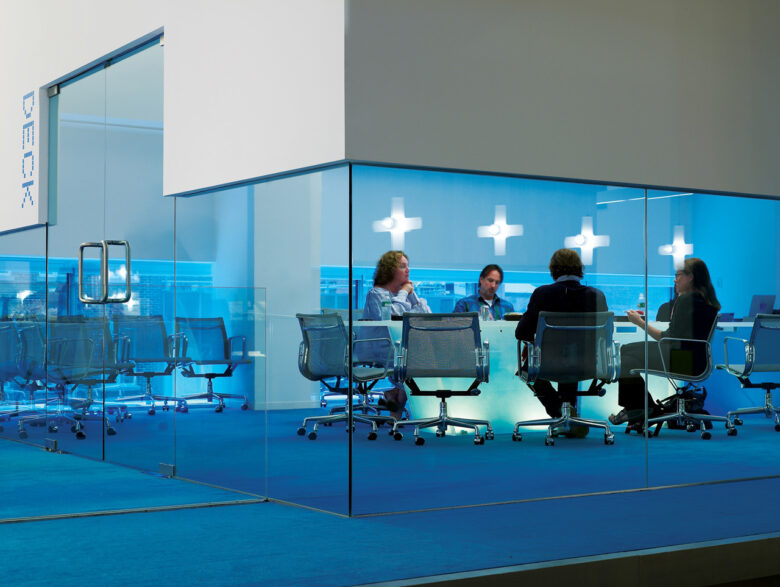 www.officesnapshots.com
19. Urban Outfitters – Philadelphia, USA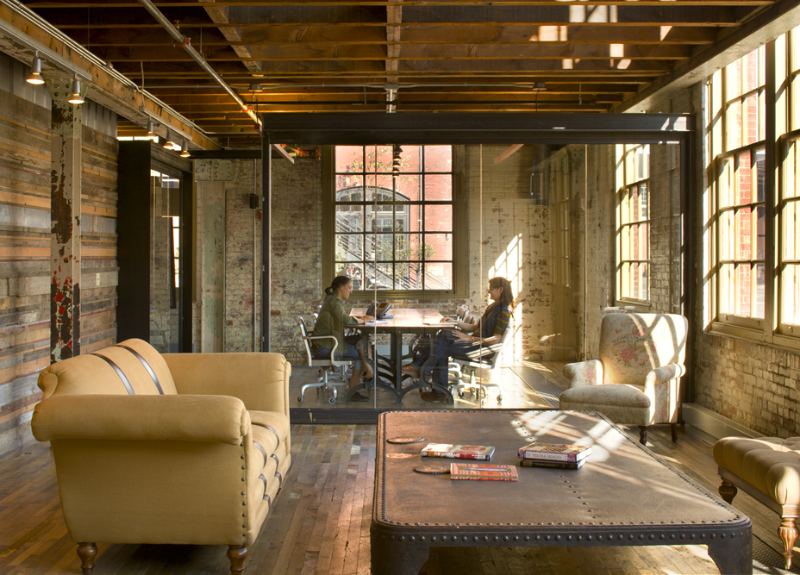 Urban Outfitter's $100 million dollar offices are housed in four expansive, decommissioned buildings by the Delaware River on the site of a disused Navy Yard. They've won several awards for innovation in adaptive design and showcase a clever style that reflects the heritage of the buildings.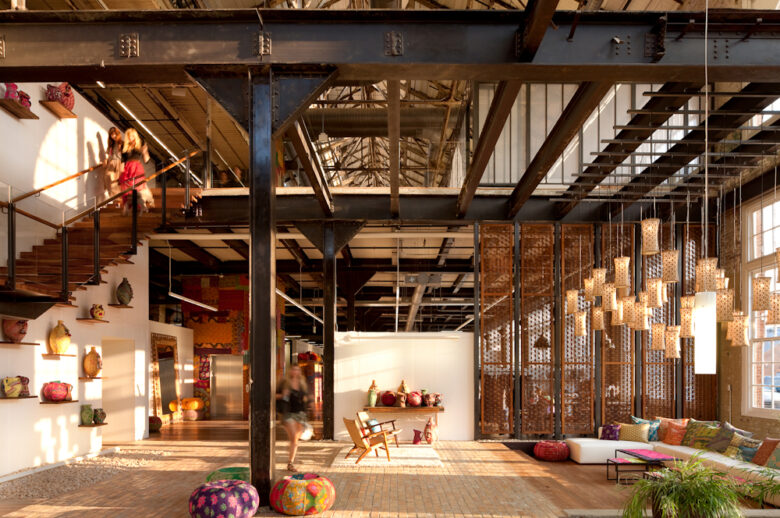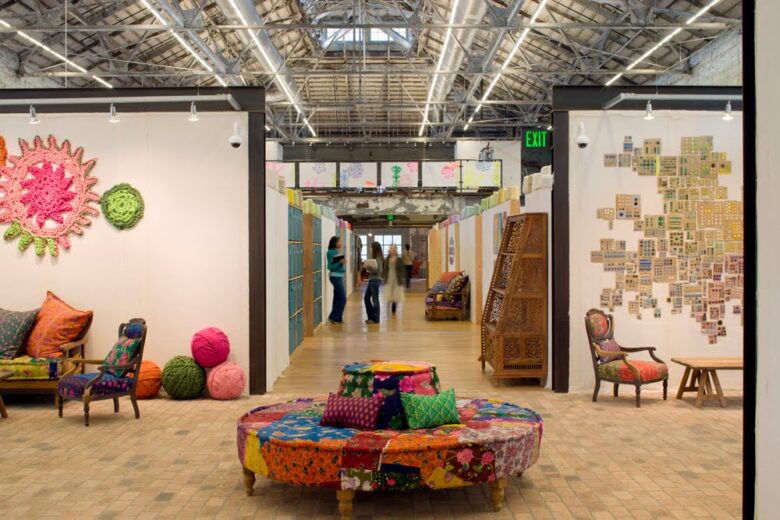 www.inhabitat.com
20. Corus Quay – Toronto, Canada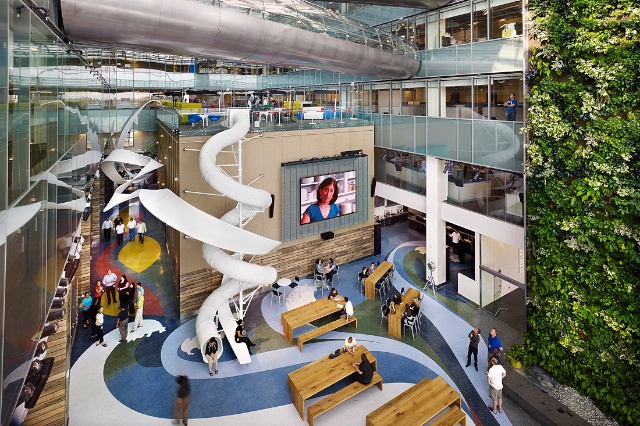 www.incomediary.com
This is one of the largest offices on the list, and by the looks of things, one of the most fun. It's been labeled Toronto's smartest building. This building is all about having fun and bringing the entire work force of a company together in one place to create a boost in productivity, helping the company to continue to grow. Bright colours, big TV's, huge slides,boardroom tables shaped like ice hockey rinks – this building really has it all.