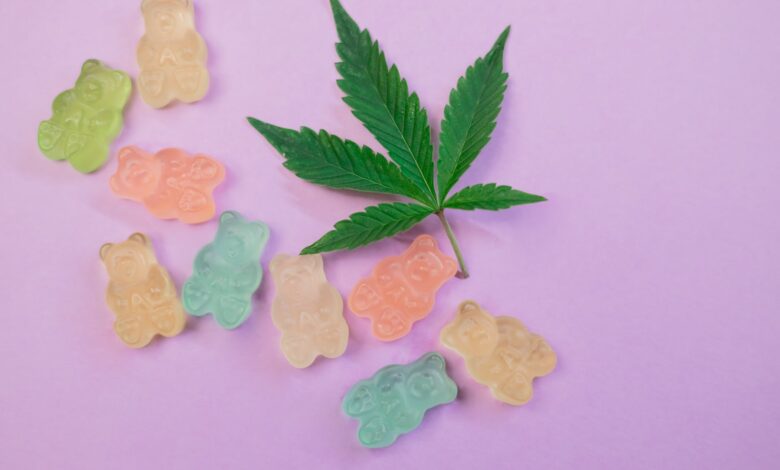 Health
Using CBD Gummies for Sleep and Insomnia- Does It Work?
Sleep problems are common in today's society. So, if you're having trouble getting enough rest, you're not alone. Anxiety, stress, intense work schedule, and all could be the underlying cause. Many people use natural supplements like CBD gummies for sleep.
This article will discuss how CBD gummies work for sleep and how many gummies you need for your condition. Also, you'll learn about the possible side effects and buying guidelines.
What Are CBD Gummies?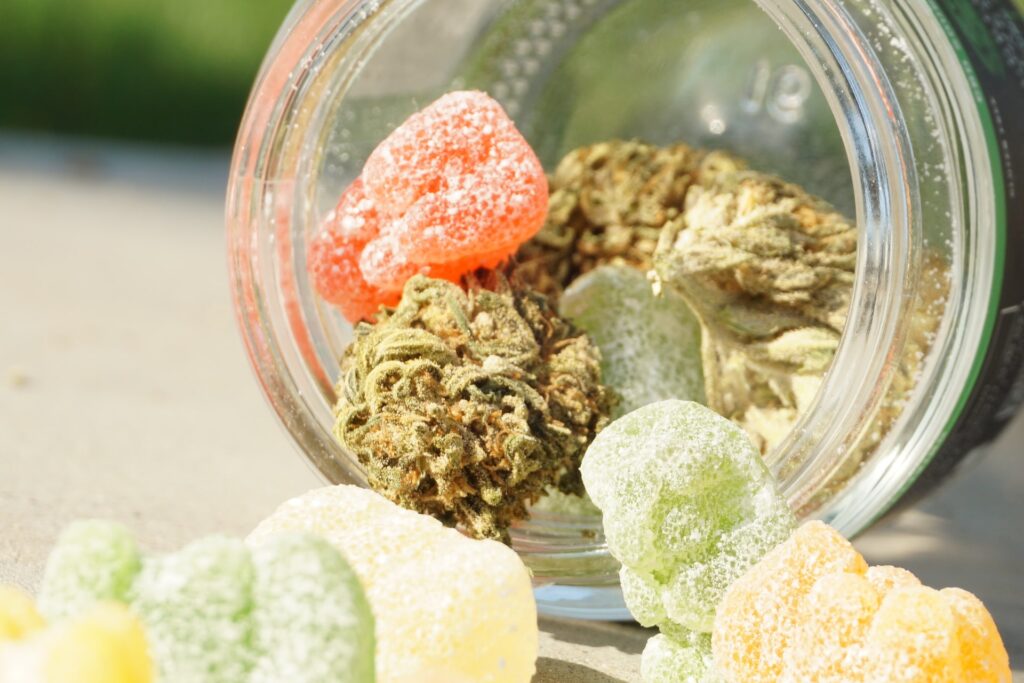 They are chewable edibles infused or coated with cannabidiol. They are consumed orally and support overall wellness, from sleep to pain to anxiety. Most CBD gummies taste amazing and come in multiple fruity flavors.
These gummies contain no more than 0.3% THC (tetrahydrocannabinol), a mind-altering compound in cannabis. CBD gummies are non-intoxicating, so they don't create a high effect.
Reputed brands produce CBD gummies with a standardized amount of CBD in each gummy. So, with these edibles, it's easy to dose. And you can monitor your intake since you're aware of how much CBD is in each serving.
Manufacturers create CBD gummies with three different extract types.
Full-spectrum CBD: This CBD contains all the cannabinoids and plant compounds you find naturally in cannabis. It also includes less than 0.3% THC.
Broad-spectrum CBD: CBD gummies made with broad-spectrum contain all the cannabinoids and compounds, except THC. Most broad-spectrum CBD products show 0.0% THC on the label.
CBD Isolate: This type is the purest form of CBD. It contains no other cannabinoids or compounds from the hemp plant except CBD.
CBD and Sleep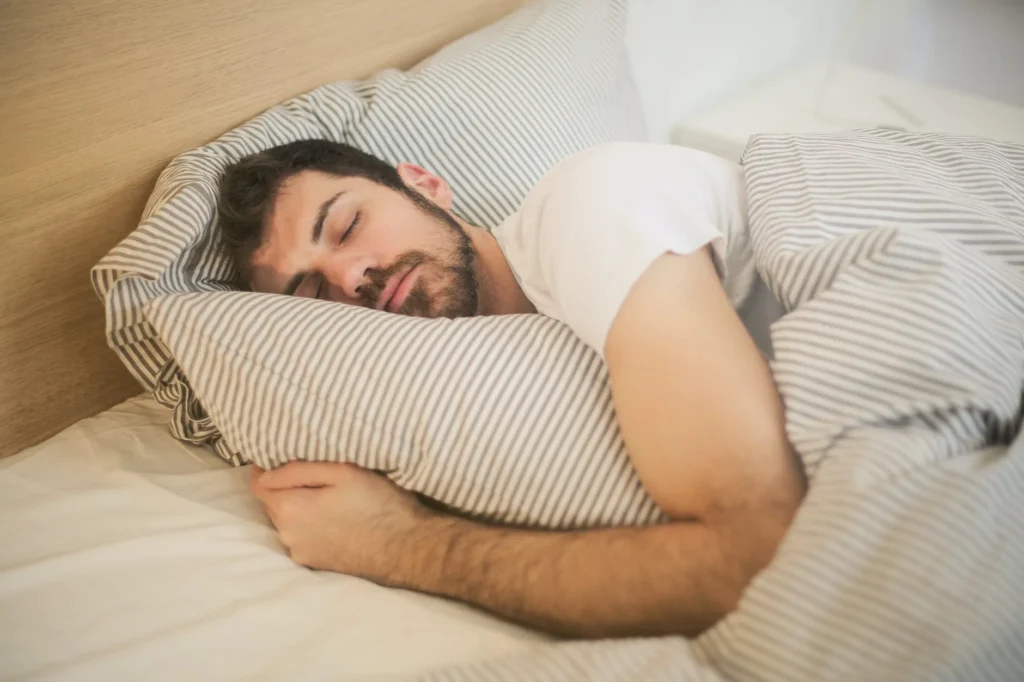 Over the past years, research on CBD has revealed its many therapeutic benefits. Studies suggest CBD could be a potential treatment option for many ailments from anxiety, stress, pain, and inflammation.
So, do CBD gummies help with sleep? As you know, stress and body aches could contribute to insomnia. It may help you sleep better by dealing with these underlying causes.
Further, besides taking CBD gummies for insomnia or sleep problems, it can provide other benefits. It is effective for relieving pain controlling anxiety, depression, and others.
Early and more recent studies indicate that CBD may improve sleep. Research into the use of CBD is still ongoing, but there have been exciting results in the past years.
How Do CBD Gummies Work for Insomnia?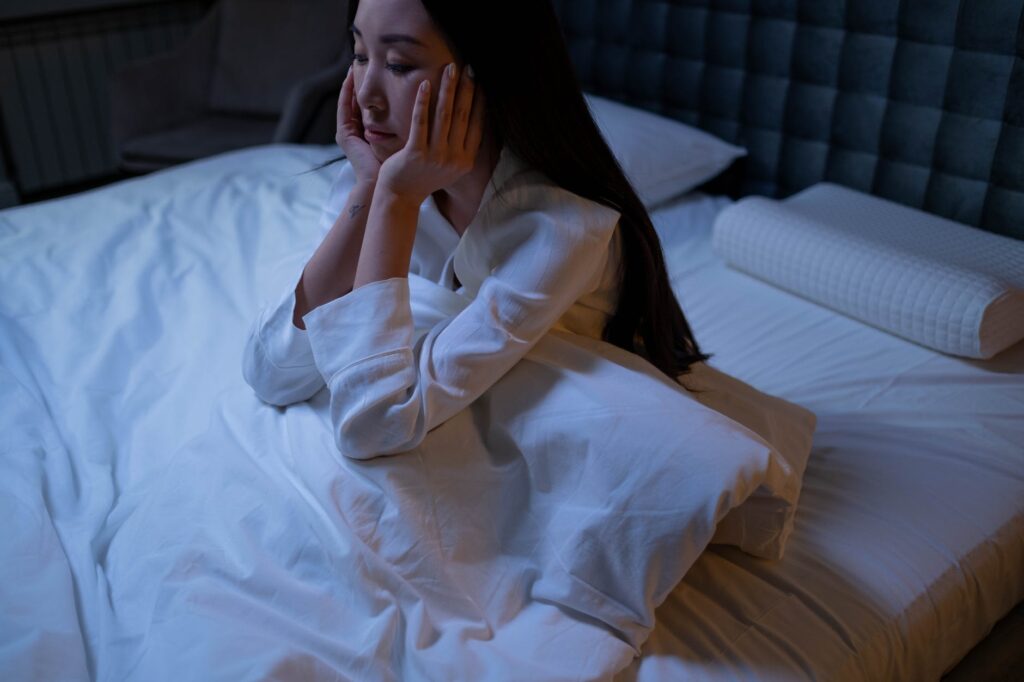 When you chew CBD, it goes through the digestive system. The CBD that remains after the first-pass digestion gets absorbed into the bloodstream.
Once CBD is absorbed, it works by binding to the cannabinoid receptors in the body. The CB1 receptors in the brain and CB2 receptors in the immune system.
These receptors are components of the endocannabinoid system (ECS). ECS is responsible for maintaining balance in the body. It helps regulate the immune system and the central nervous system.
CBD encourages gamma-aminobutyric acid (GABA) activity in the brain. And GABA activity promotes a feeling of calm by suppressing stress response.
Some CBD gummies also contain additional ingredients like melatonin, which helps people sleep.
How many CBD Gummies can I Consume to Help me Sleep?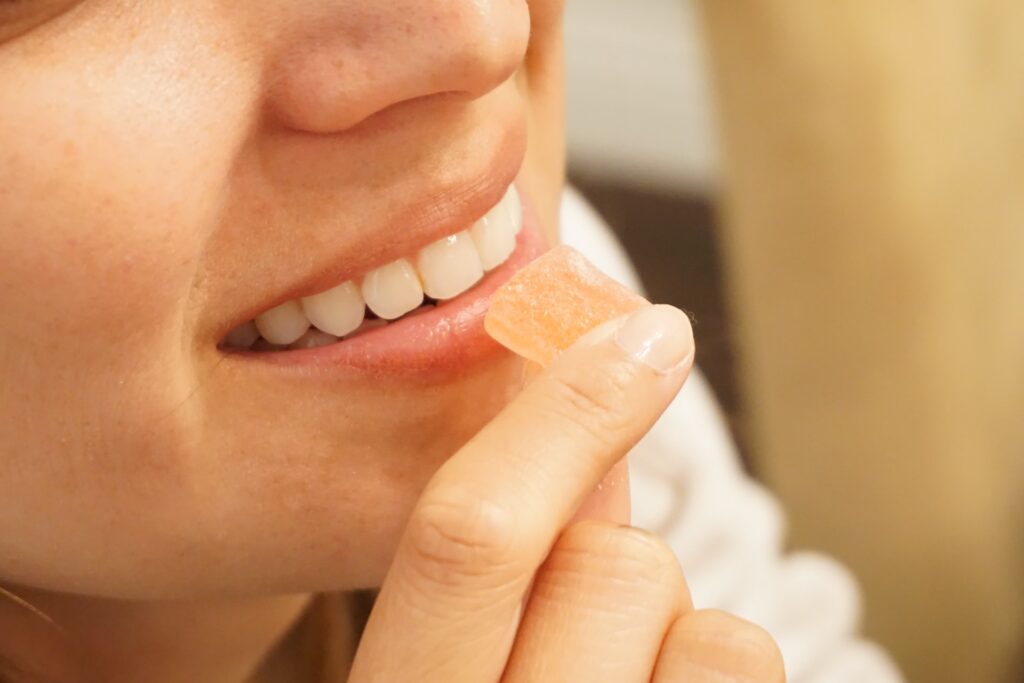 The number of CBD gummies you should take to help you sleep depends on many factors. For instance, it can depend on the product's strength, your experience with CBD, and how your body responds to CBD.
Additionally, if you just got started with CBD, you can choose a lower-dose CBD gummy. Gradually, you can work your way up to higher potencies as needed.
In addition, most brands provide serving sizes and dosing guidelines. Be sure to read the product label and follow the instructions accordingly. The serving sizes would always vary from one brand to another.
Side Effects of CBD Gummies for Sleep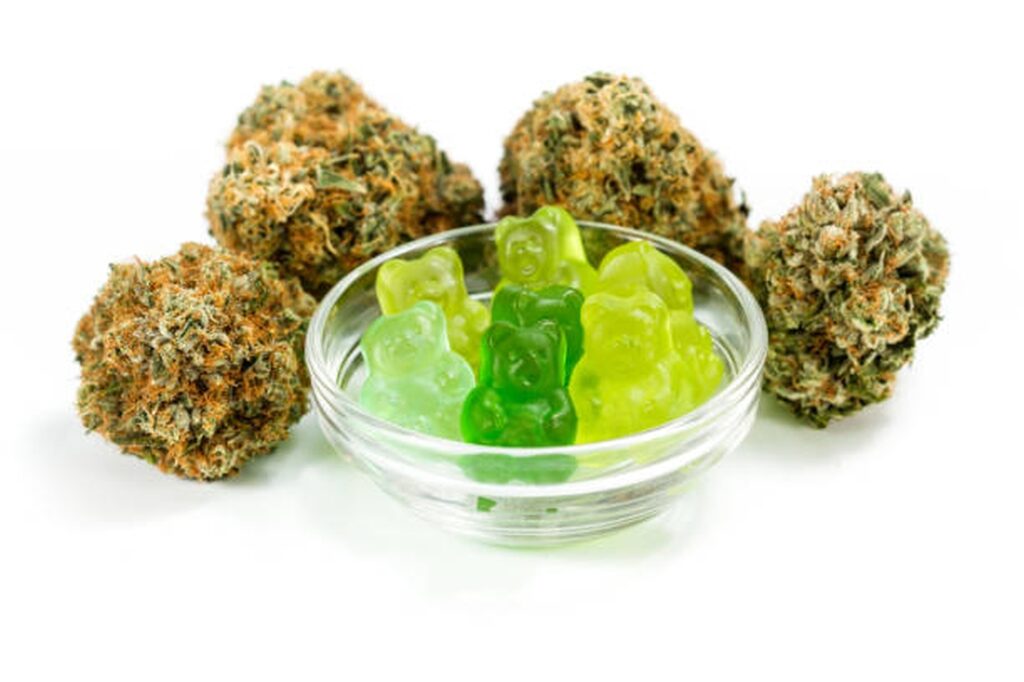 It is a relatively safe substance. But it can also lead to some mild side effects, namely:
Dry mouth
Changes in appetite
Fatigue
Also, it can interact with prescription medications you may be taking. Thus, always check with your doctor before using CBD alongside medications and supplements.
How to Shop CBD Gummies for Sleep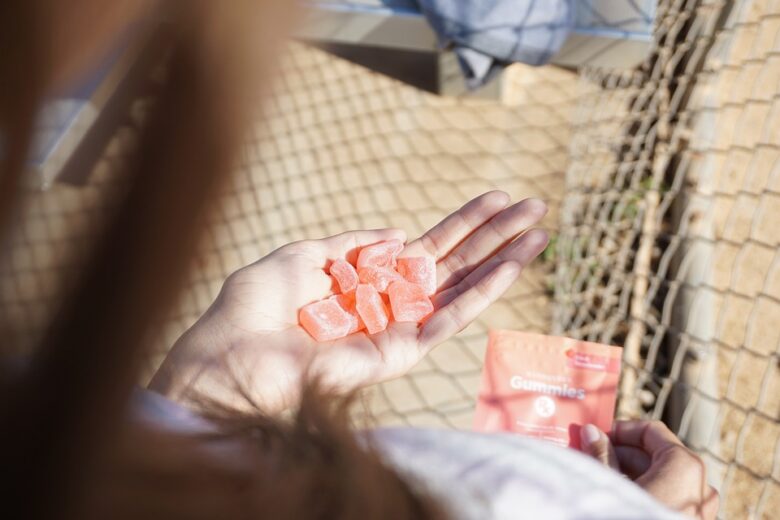 CBD products are available in dispensaries, vape shops, head shops, pharmacies, and online stores. Always ensure you buy CBD gummies for sleep from trusted sources.
The industry is swamped with a wide range of products and brands. Often, it can be overwhelming if it's your first time making a purchase.
Primary factors to consider when buying CBD gummies for sleep include:
Source of Hemp: The quality of the CBD gummies for sleeping you get depends on the quality of the hemp plant. Choose brands that reveal the source of their plants and those that use organic hemp.
Third-party Testing: Reputable CBD brands submit their products for third-party tests. Choose firms that have the results of these tests accessible to customers. By conducting these tests and publishing the results, brands foster customer confidence.
Extraction Method: The industry-leading extraction method is C02. This method is clean, safe, and ensures no harmful compounds in the end product. Most top companies use supercritical CO2 extraction.
Brand Reputation: As the industry grows, so does the number of brands and products. When buying CBD gummies for sleep, one critical factor to consider is the brand's reputation. Patronize brands with a good reputation, positive reviews, and great ratings from independent journals.
Final Thoughts
If you have issues sleeping, you may have tried a lot of options without getting any results. CBD gummies for sleep is one of the ways people manage sleep problems. They come pre-dosed, so it's easy to consume, and you can always take them on the go.
Above all, CBD is safe and non-addictive. When choosing CBD gummies, look for products made from organic hemp plants and are third-party tested for safety. If you have never used CBD before, gummies might be a perfect way to start. You don't have to worry about calculating the proper dose. Pop a few candies into your mouth and see how they make you feel.