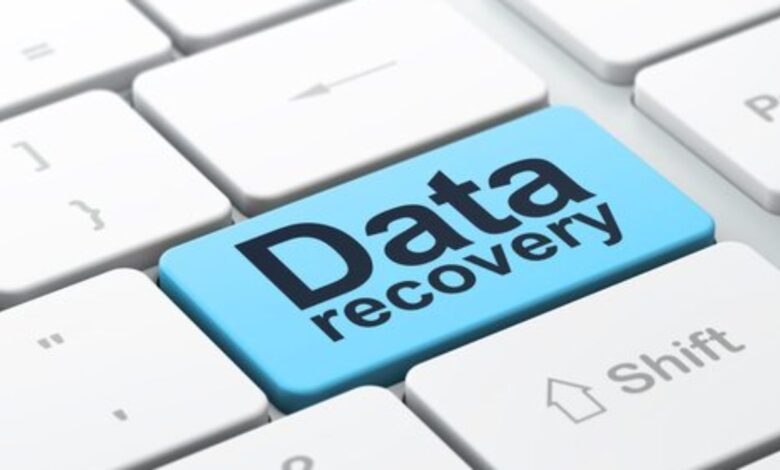 Technology
4 Pros and Cons of Data Recovery Softwares
Have you ever been in a situation where an important submission is due in a couple of hours, but you've accidentally just erased all your data? Panic begins to set in, and you desperately look through your recycle bin to retrieve your work. Unfortunately, all is gone, and there seems to be no hope of finding it ever again.
If yes, then you know the importance of immediate data recovery software. Any one of us can be a victim of accidental data loss.
There is a variety of Data Recovery Softwares you can install on your computer to retrieve lost files. It is best to always have one such software on your computer at all times to retrieve data in case of emergencies immediately.
There are a lot of free and paid data recovery software available in the market. Still, our first pick is always the pocket-friendly, free Data Recovery Softwares like Stellar Data Recovery. This article intends to help you understand their merits and demerits so that you can make an informed choice regarding the data recovery software you want for your computer device.
Pros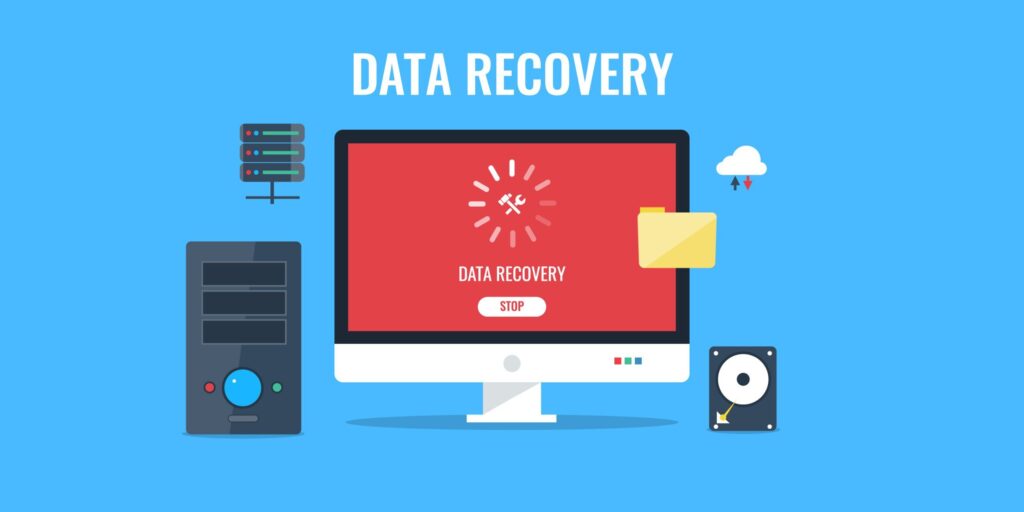 Pocket friendly: As the name suggests, these softwares are totally free. If you deal with small data files and the chances of losing data again are really low, one may not prefer to shell out money on a one-time use of data recovery software.
Ease of use: It's also easy to download. If you're in a hurry and need your files back immediately, you don't have to spend time deciding which company's software you want to make a permanent commitment to. That only happens when you need to subscribe to a particular software.
You can simply choose the first functional free Data Recovery Software, as you have the option to switch it up on your subsequent use (if the need ever comes again). For examples of reliable software of this kind, read till the end of this article.
All basic files covered: If you are not subscribed to a data recovery plan, you are probably not dealing with complex files. Basic files like audio, video, document files, etc., are easily recoverable by a majority of these softwares. These files could be on your hard disk, a pen drive, or any other storage media. Most free data recovery software covers all types of storage media.
Time-saving: Free Data Recovery Softwares does not need a lot of market research. Their installation time is faster, and you do not have to go through the subscription or purchasing process. These softwares are found on the internet, and you can easily download them onto your computer. There is no need to visit a software store or order installation CDs. Most of these offline measures take hours and even days to implement. They also generally have only some basic features which can be easily navigated through.
Cons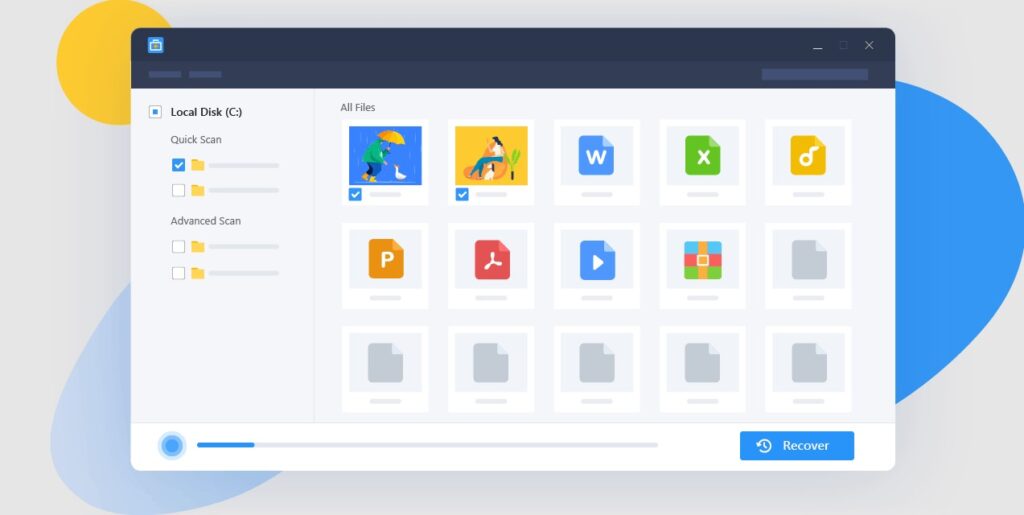 Limited features: Most free Data recovery softwares do not retrieve data from virtual drives, Linux Drives, etc. At times there are upper data limits, so you may not be able to extract huge volumes of data from these softwares. There are also limitations regarding the kind of data that is extracted. It is advisable to go through the software features before choosing one that is suitable for your needs. These features also extend to the quality of data that could be extracted. You may lose some data like thumbnails or other types of data while trying to extract the data.
File corruption: Corrupt files or overwritten files often cannot be retrieved by these softwares. This is because when a file is overwritten, magnetic domains witness permanent change. As a result, all traces of the data are gone, and extracting this kind of data is not very easy. If your data, like video files, is distorted, you may not be able to extract the files in their original form. Features like repairing corrupt documents are generally unavailable in these types of software.
Permanent data loss: You often receive little technical support with free Free Data Recovery softwares. If you're a beginner, improper installation or use of these softwares could permanently wipe your hard drive. To prevent such unfortunate incidents, it is essential to choose reliable softwares.
Difficult for new users: Users require some basic computer knowledge to understand their data recovery nature. Choosing software to suit their needs might be difficult in such a case. Additionally, downloading and operating such softwares might prove tricky for such people.
On the internet, there are blogs and videos which you can refer to in order to use these softwares. However, for a software with an easy-to-use interface, read till the end of the article. Their website also has a section to answer doubts and FAQs.
Always choose a software that offers good customer support, especially if you are new to using these softwares.
Where to find free Data Storage Recovery Software?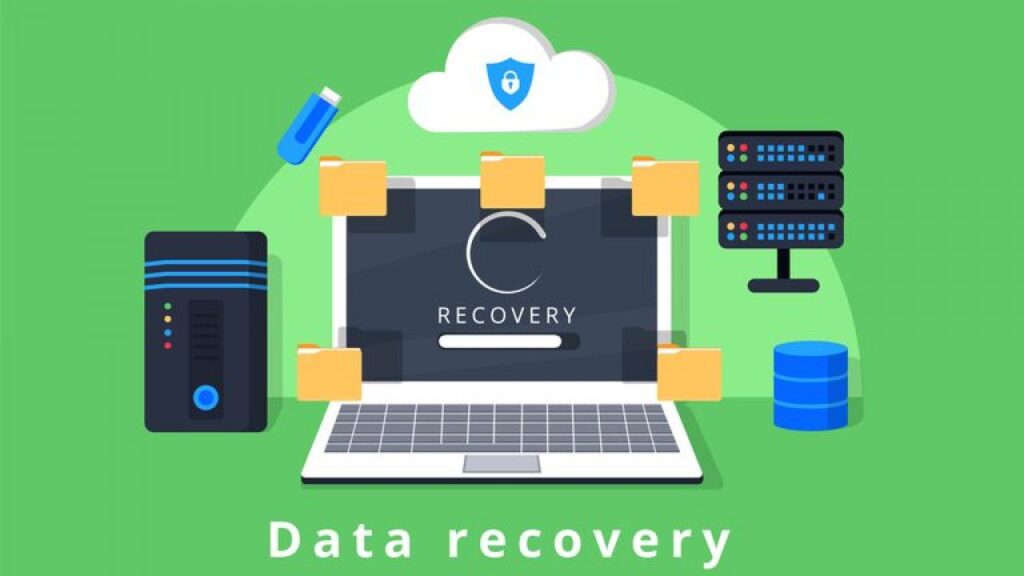 There is a variety of choices for free software on the internet for one to choose from. But you might be wondering which of them is reliable and most secure for your device. We have already understood that mismanagement of these softwares could even lead to erasing all your data.
Stellar Data Recovery Free Edition software is a good data recovery software that can be easily downloaded onto your computer.
With this software, recovery of all your critical data files, photos, and videos that have been deleted is possible.
Recovery of files from any storage media is possible, even if these storage mediums have been formatted.
You can recover up to 1GB of data using their free version of the software. They also offer paid versions that you can upgrade to for additional features and unlimited data recovery.
Conclusion
When you accidentally lose data, you often think you need to visit an offline technical support center. However, that is not true. Unless the damage is physical, data files can be recovered through data recovery softwares in your system in the comfort of your home.
Even better? You can get these softwares for free! Stellar Data Recovery Free Edition software is a reliable example of such software.
All your erased data is now just a few clicks away!
You can upgrade your software to a paid version for more advanced data recovery, depending on your needs.