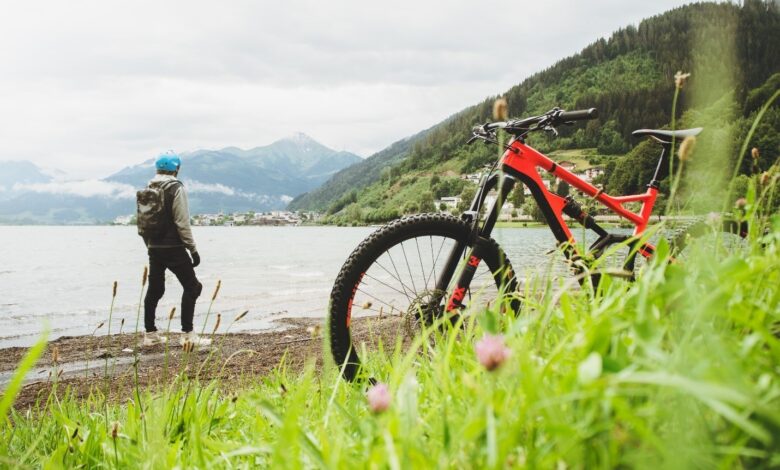 Guide
Mountain Biker's Guide: 5 Common Mistakes To Avoid For Beginner Bikers
New to mountain biking? Well, before you make unreal assumptions about heading to the road without facing any blunders, let's break it to you. Mistakes will be made, and you may think of it all as a bad idea, but to tell you the truth, every rookie mountain biker has been there and done it, probably more than once.
Now, as a first-time mountain biker, you may hold a chance to fully dodge the list of mistakes by being just a little proactive before hitting the road. In this article, you'll come across 5 of the most commonly made mistakes by beginner mountain bikers, read, and take steps adequate to avoid them.
1. Wearing Inappropriate Clothing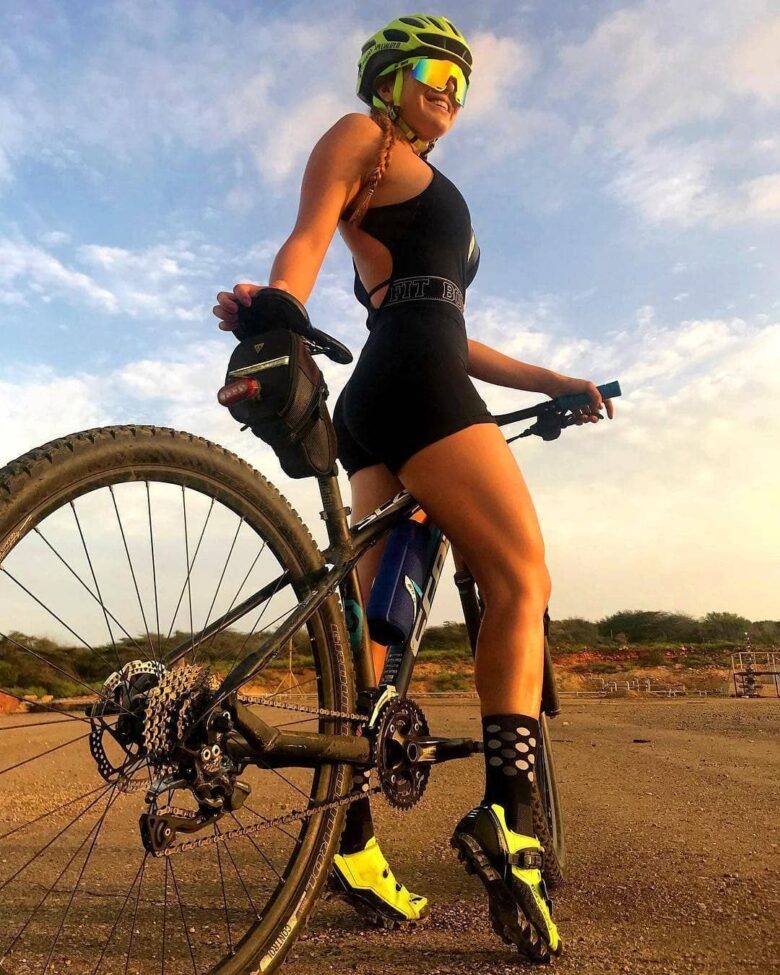 One common mistake every rookie mountain biker makes is wearing a regular t-shirt and any pants/trousers for their mountain bike journey. Wait till you start feeling really uncomfortable, which will probably be sooner than you think. Your undercarriage will begin to scrape, making you just want to abort your biking mission and get a taxi home right then and there.
For this reason, wearing appropriate clothing for mountain biking is essential. Cycling gears are made with technical fabrics that offer the comfort one needs to ride properly, regardless of the weather and other environmental factors.
When buying your first-ever mountain bike, we suggest you read more articles to learn about bike specifications and the additional gear you may have to purchase separately. This is an excellent tip if you are tight on budget and want to remain within it strictly.
2. Lack of Energy
For mountain bikers, stay hydrated before and during your trip. Drinking lots of liquid, having nutritional food, and carrying a hydration pack for your journey is mandatory. You should always bring a water bottle and protein bar.
Remember to take sips according to your biking requirements and listen to your body. The same rule applies to food. You'd burn more calories than you can imagine. You can't find a place to grab food on a mountain trail.
To avoid hydration and to bonk, we highly recommend first-time mountain bikers carry a water bottle and a small snack before they begin their journey.
3. Holding onto the Brakes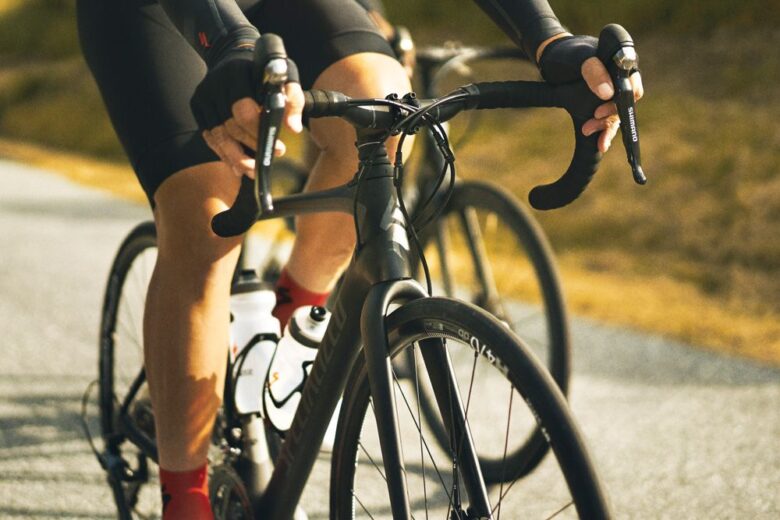 This is a bad practice that many beginners pick up on and struggle with. Holding onto your brake at all times will lead to riding off a drop, which is very unpleasant. Pressing the brakes unconsciously results from nervousness when biking, so to avoid something like this happening to you, place your hand on the handles without touching the brakes.
When you press on the brakes too often, your bike's suspension compresses, which naturally sends your bike the wrong signal, and you end up landing short. Slow down gradually, instead of attempting a hard brake. Your bike will work against you; in some cases, these falls and slips can be dangerous.
Try to avoid braking right after you land; post a drop. Wait for your bike tires to grasp the land before you touch the brakes. It's important to cover your brakes by having one finger on the brake lever, but that does not necessarily mean you must press it frequently.
4. Pulling Up
Another very important rule of mountain biking is to NEVER pull back on the bars when you ride off a drop. Your front wheels will get confused and end up lofted in the air.
Pulling up means that you are bending towards the handles, and you are surrendering your body weight towards the front of the bike. Thus, your bike loses control, and you dive off. To avoid this, you must stop pulling off or up and maintain the right posture by shooting your hips straight back. Keep your arms straight, and practice this off-road if possible. It takes a few times on the bike to figure out the proper posture and body alignment. Sit on it a few times before your mountain bike trip.
On another note, carrying a basic bike tool kit with you that includes sparing tubes, tire levers, and a portable hand pump is wise.
If you do get into any trouble. Your bike tool can save the day.
5. Neglecting Recovery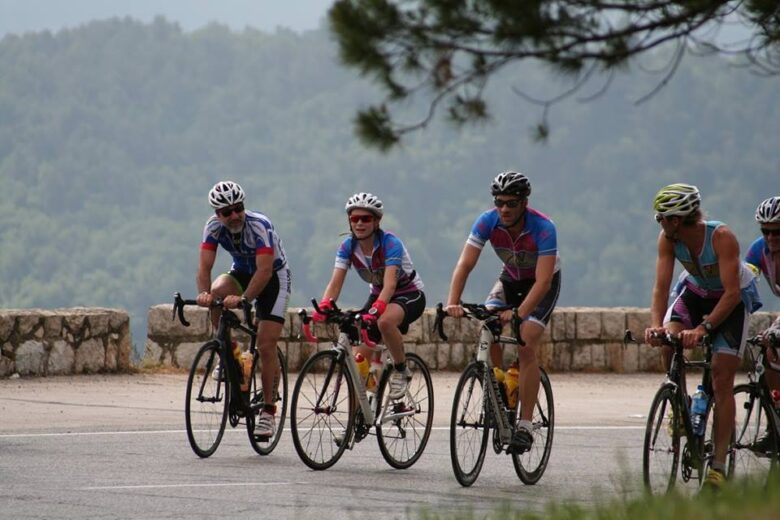 Last but not least mistake that happens with most first-time bikers is forgetting about recovery time. When riding a drop, you must allow your body to return to the previous position post-landing. It's important to maintain your "ready position" at all times. When you have landed and are heading towards the next trail, it's necessary to be in your ready position so that you can take on what awaits you in the next trail. It could be rocky, bumpy, or even require you to speed, and all these can only work if you maintain your ready position after landing every time.
Conclusion
To conclude, carry a safety kit with you that includes your bike essentials, including a portable first-aid kit. For beginners, anything can happen on a mountain trail. So to stay on top of any mishaps, prepare and pack accordingly.
One last piece of advice – be patient with every fall, get back up, take breaks, and try again. The skill set required for mountain biking improves with practice. If you've had a bad experience, move forward and return to the trail with a fresh mind. It's a fantastic sport that boosts physical and mental health, so make sure your mistakes are not taking over your willingness to explore mountain bikepacking expeditions.