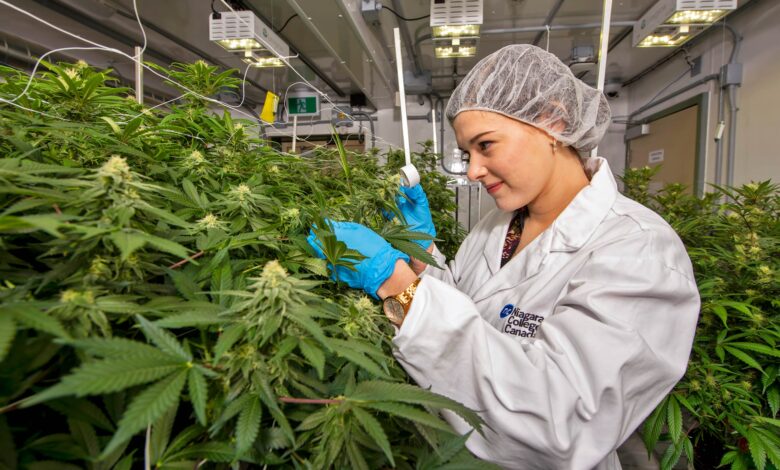 Education
Where to Enroll in a Cannabis College – 2023 Guide
With the cannabis industry enjoying gradual yet inevitable worldwide recognition, the role of educational institutions for the sector is also growing prominent.
The more the industry grows, the more professionals it needs to handle the operations of various businesses. Since self-taught measures can only go so far, this calls for effective and detailed education programs regarding cannabis science.
Fortunately, the concept of cannabis college is being recognized by various reliable institutions. Whether you want to start your own marijuana business or aspire to work for a budding startup, looking into the right option can make it easier to reach your career goals.
Read more to help you through the process and here's a lowdown on some of the most popular places that offer cannabis science programs. By looking into these options, you can easily choose a module that fits your requirements.
Learn Sativa University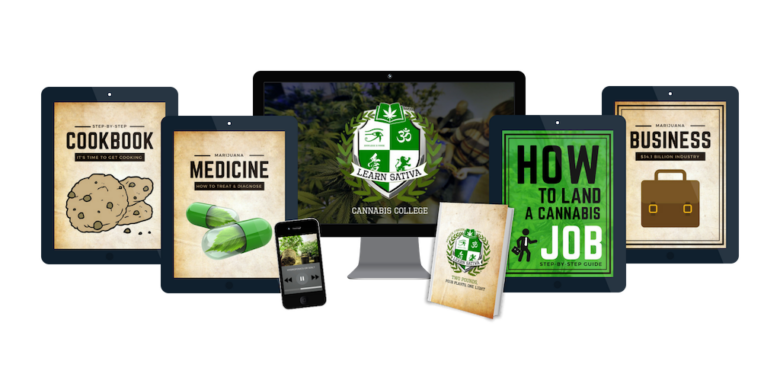 Staying true to its name, Learn Sativa University is one of those few educational institutions dedicated to cannabis science. The Florida-based organization offers several online and in-person programs to help you obtain critical certifications and training to operate in the sector.
Learn Sativa is a specialized institution, its operations are highly focused on deploying different educational options for cannabis. This allows it to offer short-term courses and fully-fledged certifications that teach you to handle different cannabis plants in various applications.
These programs also go beyond management and help you actively take care of different strains of marijuana. Through hands-on training options, you can also attend these classes in person and learn about cannabis in a thriving environment. With affordable tuition fees and flexible scheduling, Learn Sativa University stands out as the ideal cannabis college.
Since the cannabis university has its own farm, it makes sure to provide you with real-world experience in budtending and managing marijuana strains. This further adds to the value of its educational programs and ensures that you don't feel like a fish out of water when you start working on an actual marijuana business. You may read more about the university's programs to learn how they may suit your requirements.
Northern Michigan University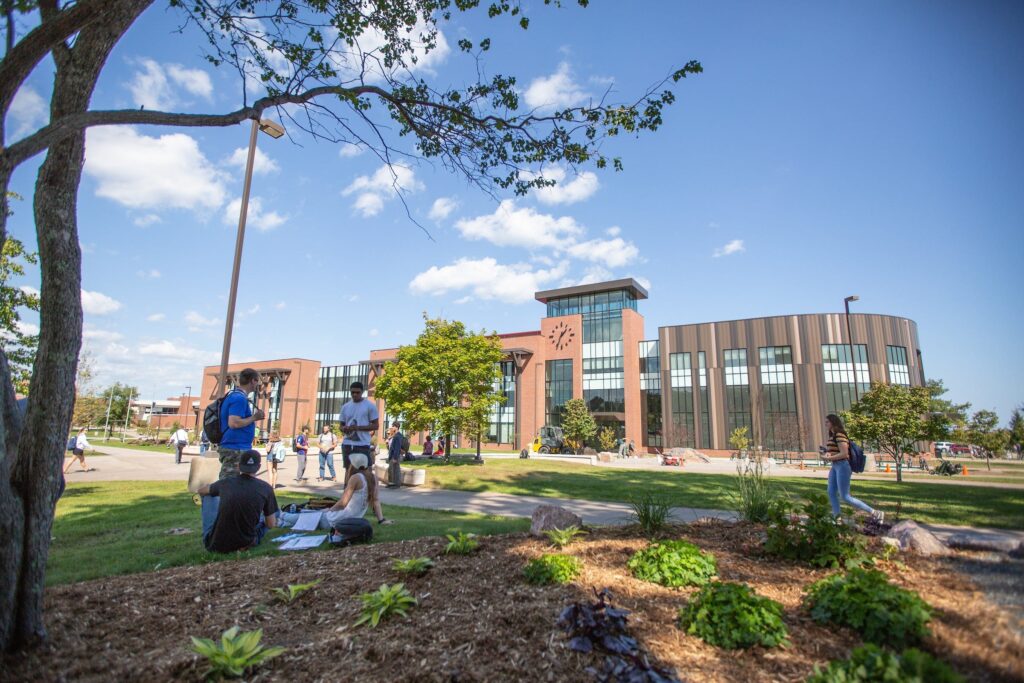 Another option in cannabis education is Northern Michigan University. While the institution is not a dedicated cannabis university, its programs are still quite detailed and offer you various opportunities to advance your chosen career.
In fact, the university's medicinal plant chemistry program was the first of its kind 4-year undergraduate degree that focused on cannabis education. The degree is still available and heavily marketed by the institution due to its approach to cannabis and its related functions.
Along with the undergraduate degree, the university also recently started offering online programs that are focused on various aspects of cannabis. These programs remain quite interesting due to their coverage of additional topics such as cannabis law and cannabis medicine. With that being said, these online certifications offer no options for hands-on experience.
Since Northern Michigan University stands out as one of the pioneers of cannabis education, it also remains quite sought after in terms of its various offerings. This makes it an excellent option to consider if you want to attend a cannabis college that helps you move forward in this new career path.
But given that the programs are not as accessible, you need to make sure that the options you are choosing are precisely in line with your goals. Otherwise, you may end up spending a vast amount of money and time on something that you may not use in the future.
University of Vermont

The University of Vermont is yet another educational institution that pays proper attention to cannabis science. It offers various programs that are open for graduate students, continuing education students, and professionals who want to use cannabis in medicine.
Some of these programs are available in the form of short courses, while others are offered as professional certifications. Depending upon your needs and career requirements, you can choose between different options that fit right within your long-term goals.
For instance, the cannabis science and medicine professional certificate that comes as a 7-week course lets you gain knowledge about using the plant in therapeutic settings. While the program is online and doesn't give a hands-on experience, it does provide you with the essential information that you expect from a cannabis college.
In addition to this professional certificate, you can also opt for another certification in cannabis plant biology. This program is also fully online and speaks about various agricultural practices to take care of different cannabis strains.
Apart from these certifications, you can also opt for courses and modules that provide you with a quick walkthrough on cannabis, its usage, and its effects on the human body. Through these multiple offerings, you can easily choose a program that fits your expectations and gives you the required tools to advance in the industry.
Colorado State University-Pueblo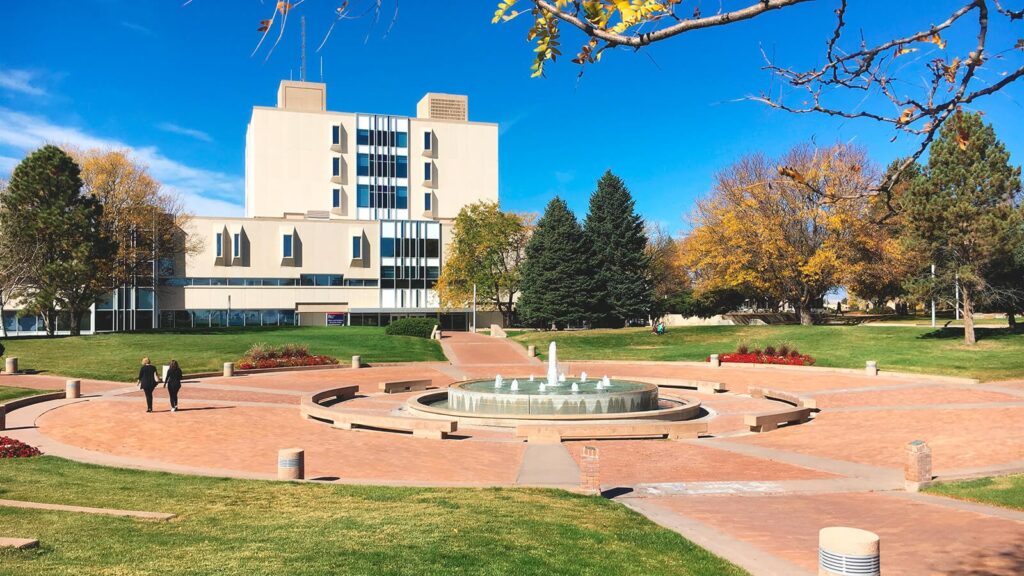 Whenever you speak of cannabis in the U.S., one of the first images that come to mind is about the many landmarks of Colorado. As the region that successfully pushed the limits of cannabis commercialization and holds a key role in getting the industry where it currently stands, the Centennial State stands out of the crowd.
With this in mind, it is no surprise to see that the Colorado State University (CSU) Pueblo offers its own cannabis studies major and minor programs to its students.
The major is available in the form of a Bachelor of Science in cannabis biology and chemistry (CBC). It is a fully-developed undergraduate degree program that helps you understand the ins and outs of cannabis science.
On the other hand, the minor option of cannabis studies is available to all students who enroll in the institution for majors including but not limited to sociology, social work, and history. This particular program comes with its own credits and contributes to the overall qualifications of a student. While CSU Pueblo is not a dedicated cannabis college, these features make its offerings stand out from many other similar institutions.
As long as you are fully aware of the nuances of your selected educational program, it adds much-needed value to your overall knowledge about cannabis. That's why it's important that you take your time in researching these options and select something that helps you advance in your career in this flourishing industry.