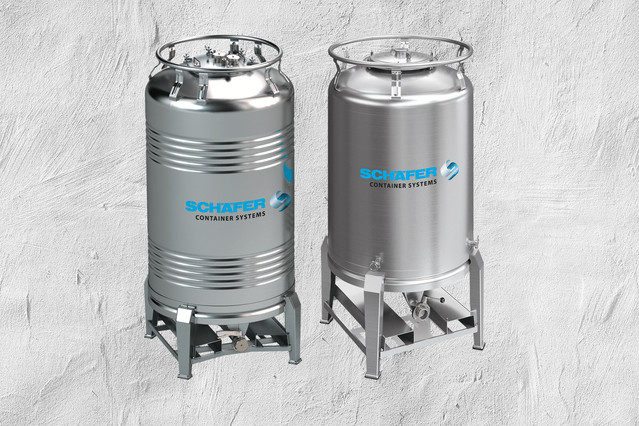 Tips
Beer Storage Tanks: All Things You Need To Know About
If you plan to start beer brewing on a large scale, then you surely have thought about what beer tanks to install in your establishment.
Among all the containers that can be used for the fermentation and storage of beverages, Schaefer products deserve special attention. These tanks are famous for their excellent quality and exceptional versatility of use in various fields.
Let's look at what are the advantages of these products and where they are most profitable to buy.
Application scope
Beer tanks by Schaefer can be used for:
Storage of ingredients that will then be used to produce beer or other products.
Storage of finished drinks (beer, cider, various juices, wine, kombucha, etc.).
Fermentation and aging.
Transportation.
Depending on the application there are:
Tanks without a jacket (simpler and more economical option, which is suitable if the product in the container or its ingredients do not need internal temperature control).
Tanks with a jacket (these tanks have double walls with inlet and outlet pipes, which allows the glycol to circulate throughout the container body and thus provide the necessary product conditioning). The jacket for cooling or heating beverages can come as an additional device.
Material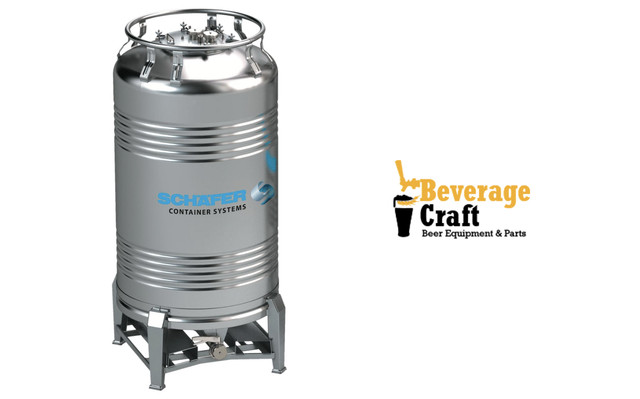 The Schaefer company has been known on the market since 1978. During this time, it has gained a reputation as a brand that focuses on the details and quality of the materials used.
For the production of beer tanks, the company uses high-quality stainless steel grades 1.4301 or 1.4571. All containers of the brand are additionally reinforced with a frame from the profile or tube.
Stainless steel has the following advantages:
Hygienic: the material does not affect the quality of the product placed in it. So your beer will always be fresh, aromatic, and cool.
Corrosion protection: Stainless steel products last longer than similar containers made of carbon steel, plastic, or other metals. Stainless steel is not oxidized, so it is recommended for use in breweries.
Durability: These tanks are highly resistant to wear, vacuum, heat, and harmful radiation. The material is not subject to the risks of freezing and cracking and maintains its original characteristics over a wide range of temperatures and pressures.
Eco-friendly: This safe alloy is recyclable, allowing to reduce the carbon footprint. And thus minimize the environmental pollution that can occur during production.
Configuration
Beer tanks by Schaefer have a universal configuration designed for use in most breweries and wineries located in North America.
Available sizes: 300, 500, 800, 1000, and 1250 liters.
All of these containers are equipped with a hatch DN 400, as well as threaded connections DN 50 with spanner nuts.
Space saving
Due to their ergonomic design and special stacking rims, these tanks can be mounted on each other for 3 units of height when empty; and for 2 units of height when full.
This is an up-to-date solution for small enterprises that want to brew new beer varieties, but are limited in space.
Cleaning
Beer tanks made of aseptic stainless steel are designed for reusable production. They are all as simple and easy to maintain as possible.
First, they have advantages over other tanks due to their physical and chemical properties.
Secondly, these containers can be sterilized by steam.
Third, Schaefer has implemented the patented Tri-Connect Complete Drain System with the Top Hatch configuration to simplify cleaning and product movement.
Fire safety
The fire resistance of modern stainless steel tanks is much higher than that of similar plastic tanks. They can withstand fire for at least 30 minutes.
Light weight and mobility
Sometimes each enterprise has to reposition its tanks. The beer tanks by Schaefer are ideal for these tasks. A 500 l tank weighs only 265 pounds and a 1000 l tank weighs 430 pounds. By the way, the wall thickness of these containers is 2.0-2.5 mm.
In addition, beer tanks are equipped with forklift channels for greater mobility.
Pressure control
All beer tanks are equipped with a pressure relief valve and a CO2/nitrogen valve, which allows for adjusting the pressure level in the tank.
Please note: these tanks are designed for safe operation only at a pressure of 1 bar or 14.5 pounds per square inch.
Branding
A wide range of branding options (silkscreen printing, engraving, laser printing, etc.) allows you to position your product correctly. For example, advertise the most popular beers you produce. Or draw attention to some unique tastes that can only be purchased at your brewery.
Locking mechanism
To ensure the safety of the product and protect it from contamination, all beer containers are equipped with a thread or bayonet ring cover.
Where to Buy the Best Beer Storage Tanks?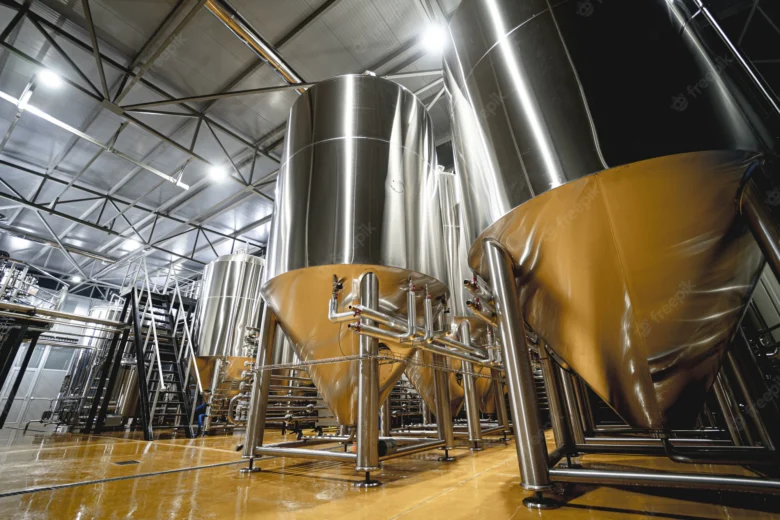 You can find the original beer tanks by Schaefer on the website of the popular company Beverage Craft. Products of this brand presented in the online store are in special demand in both domestic and commercial brewing.
Here you will find not just standard equipment and accessories, but high-quality products that have proved to be the most effective and convenient against the background of other similar models.
The company is a major distributor of leading beer equipment manufacturers, particularly Schaefer brand products.
If you have any doubts about which type or capacity to choose for your needs, please contact Beverage Craft: these professionals are sure to help you make the right choice. They will advise you on available models of tanks, as well as show all the possibilities of their use.
For correct operation and storage of products placed in tanks with a jacket, you also need to additionally purchase a glycol cooling system.
Unlike other, simpler conditioning systems, glycol provides quality product cooling:
Allows you to adjust the temperature during fermentation.
Reduces yeast activity that is necessary to provide a more precise way of yeast adding. If you add more yeast than required, the beer may have an unpleasant aftertaste.
Removes heat from wort, minimizing the risk of its caramelization.
Suitable for temperature control in large containers, as well as in long-draw facilities (25 to 450 feet).
Allows setting the maximum precise temperature values with a slight variation of 1°C.
Beverage Craft also offers keg accessories and parts, adapter rings, glycol pumps and motors, valves and fittings, kegerators, beer line cleaning, tap handles and beer towers, faucets and shanks, drip trays, CO2 and gas tanks, gas regulators, keg couplers, polypropylene rings, trunklines, dispense heads, fittings and connectors, tools and other necessary products.
The brand delivers its products to Canada and the USA, offering the most favorable prices and best delivery conditions to its customers.
Choose Beverage Craft – and your business will become much more modern and profitable!