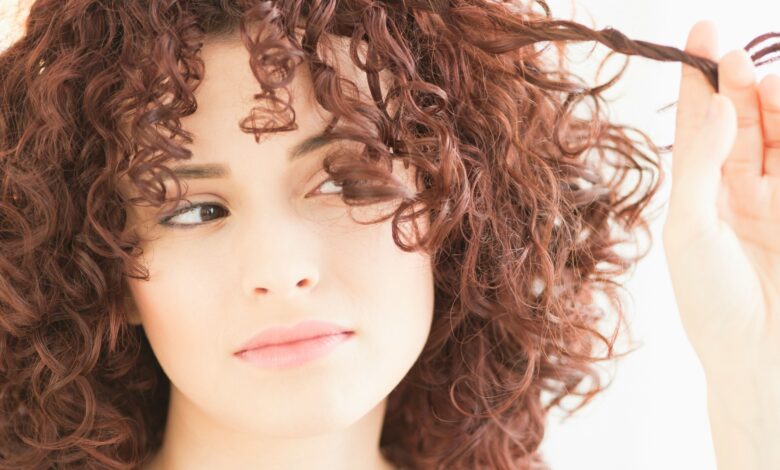 Style
How To Rock Curled Hair – 2023 Guide
Looking for a timeless and chic hairstyle that can take you from day to night? The quest is over, and the answer is really that simple – yes, it's curled.
Curls can suit so many different hairstyles – whether you're styling your natural curls, or attempting the classic Hollywood siren vibe with your curling wand, this is a hairstyle that you will never grow tired of. And another positive is that it's not hard to do! Because who said you need to be an expert to play with your hair?
All Things Hair love curls, natural or not, it doesn't have to be time-consuming. We know you just want to get out and start your day, so we have found time-effective and easy ways to rock curled hair.
Sock Curls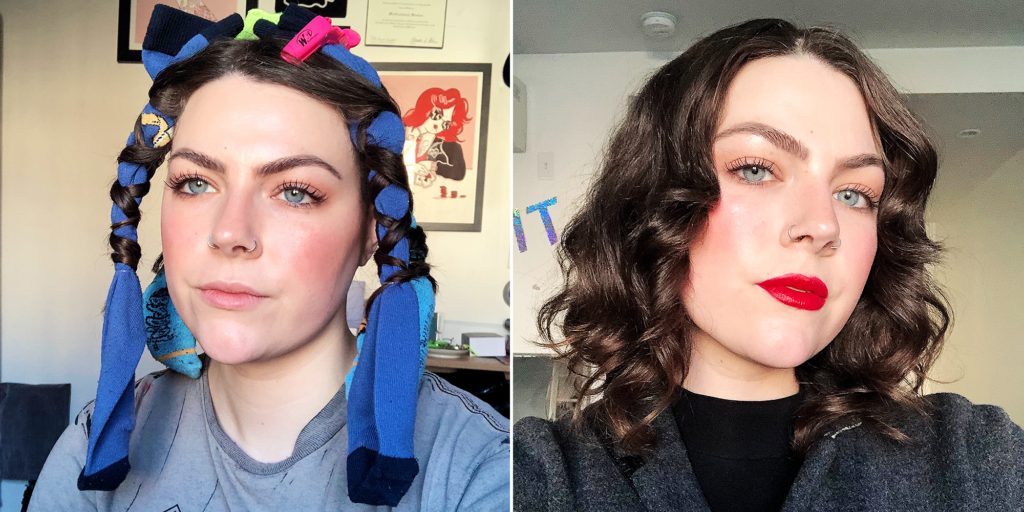 Though we love our curling wands, we hate the heat! Heat styling tools, as we all know, are very damaging to our hair if we use them excessively. There are so many different ways to create curls without resorting to these kinds of tools – create a donut bun with a sock and wake up with soft, and voluminous waves. The latest technique to have gone viral on social media by Dani Dyer is using your dressing gown rope to braid your hair – you get bouncy curls overnight!
Taming Your Natural Curls
If you're lucky to have natural curls, then they may not seem such a blessing when they are just being chaotic! Embrace your curls, and if you are on the go, fight the frizz with a styling gel or mousse. You will love the simplicity of this!
High Ponytail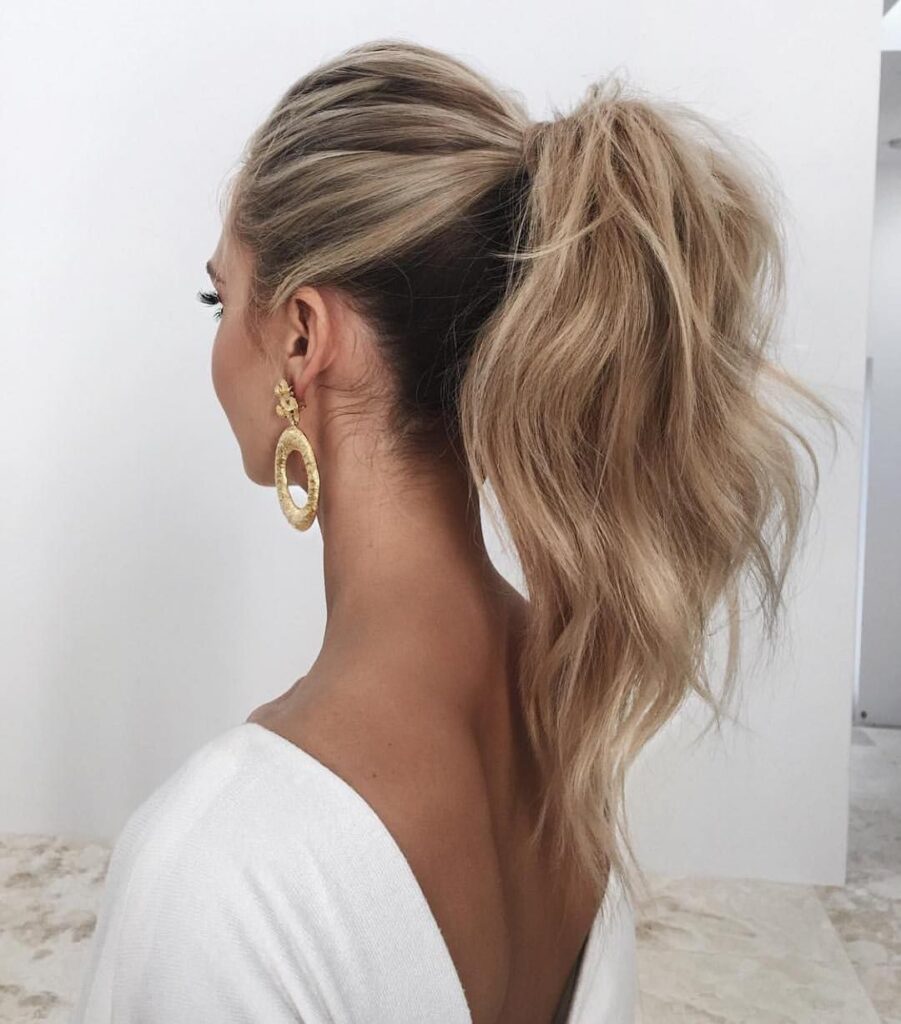 We love a high ponytail – think of the ones Miley Cyrus and Ariana Grande rock. A high ponytail with voluminous curls is glamorous but still can look appropriate during the day. Curl your hair with a curling wand, or if you're naturally curly, embrace the look. Then, tie your hair up high whilst leaving two strands at the front to frame your face, and voilà, simple yet glamorous!
Braided Style
Braids and curls do go hand in hand – it gives a bohemian and feminine touch to your look. Create a half-up half-down look with a braid going around the back of your head using the top layers whilst the rest of your hair is down and curly. If you want to opt for a more romantic vibe, don't be afraid to add a flower crown, or floral accessories into your hair – this is perfect for festivals and summer events!
One-Sided Hairstyle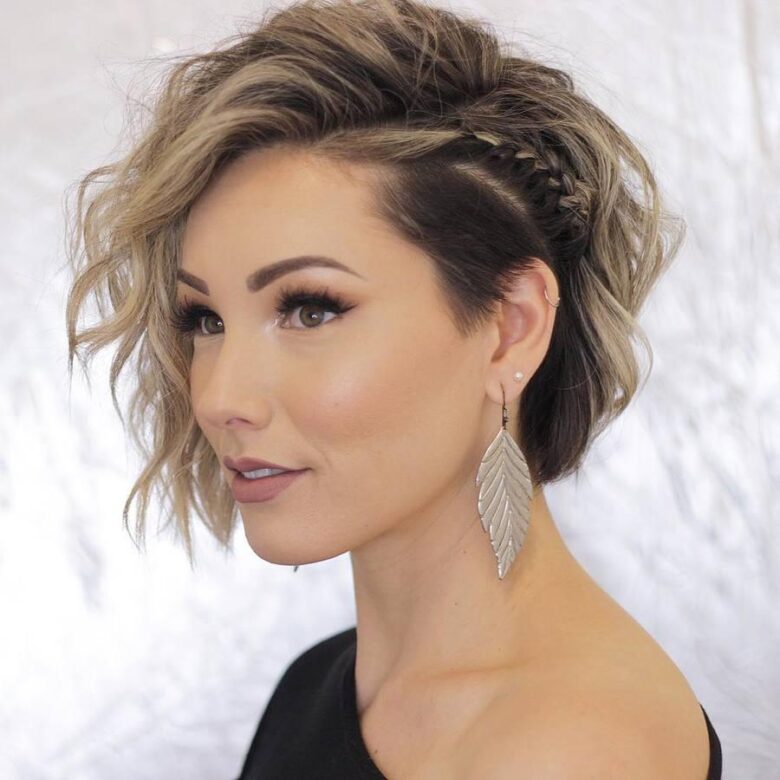 Simple yet effective, the one-sided hairstyle is perfect for those days where you just want to get up and go. Pull your hair to one side and secure with a bobby pin or two. This has an 80s vibe to it that we love, and will look edgy with all your outfits. So quick yet so stylish!
Bold Curls
If there is one look that will never go out of style, it's bold curls. You know the ones we mean, Hollywood Siren-like curls that will make passersby turn green with envy. Think Jessica Rabbit for example. Opt for the technique used for Hollywood glamour all those years ago, the pin curl method. Though it is more technical, the results can last days.
Wash your hair and dry it, still leaving it a bit damp. Part your hair to one side, and place pins whilst winding hair around it like a bun to secure it into place. Secure it with 3 hairpins and spray with hairspray and leave overnight. You will wake up to luscious pin curls!
Loose Curls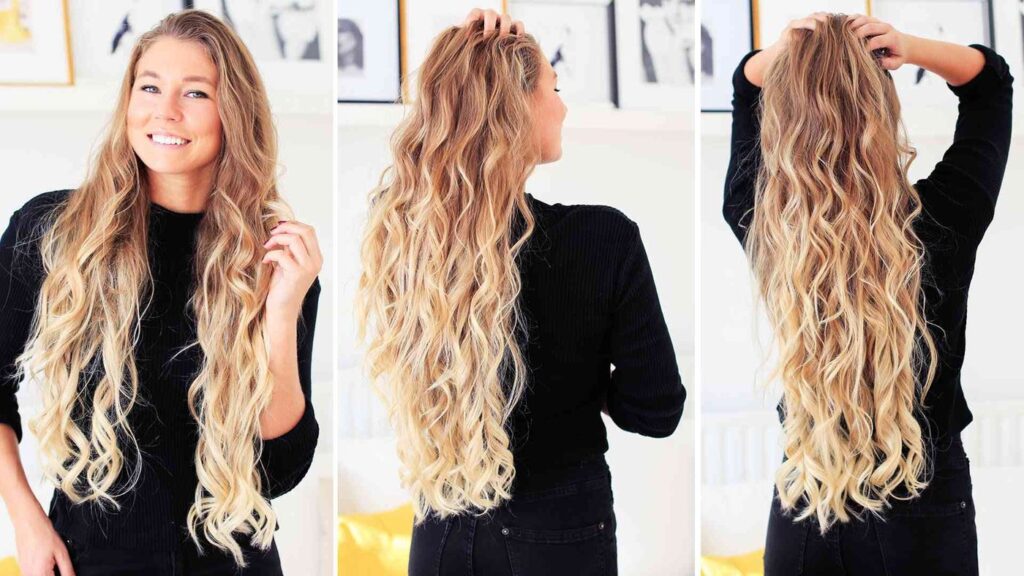 Loose curls are perfect for a day-to-day hairstyle. It looks chic, but still casual – they're perfect for hitting the office or going out with the girls. Gently use your curling wand, or your chosen no-heat alternative, and create loose waves, and run your fingers through them after. We can see this in winter with a cute beanie or in the summer to hit the beach. To keep them from falling out, use texturizing spray which will not only secure your hairstyle but will also add much-needed volume. This is a better option compared to hair spray which can drag your hair down and if applied too generously, can make your hair look like cardboard!
Crimped Curls
We love the 80s, and crimped hair is making its comeback in 2023! Celebrities and influencers alike have crimped their hair to create curls, which means more volume and more texture. In fact, if your hair is looking a little lackluster at the moment, this is the best hairstyle to go for! They look cute and bouncy, they really enhance your hair's structure. We recommend adding embellished clips for a feminine touch. It looks particularly spectacular on colored hair – imagine lilacs and pastel pinks with this amazing style! Crimped halo braids also are a really unique take on curls if you dare try!
Hair Rollers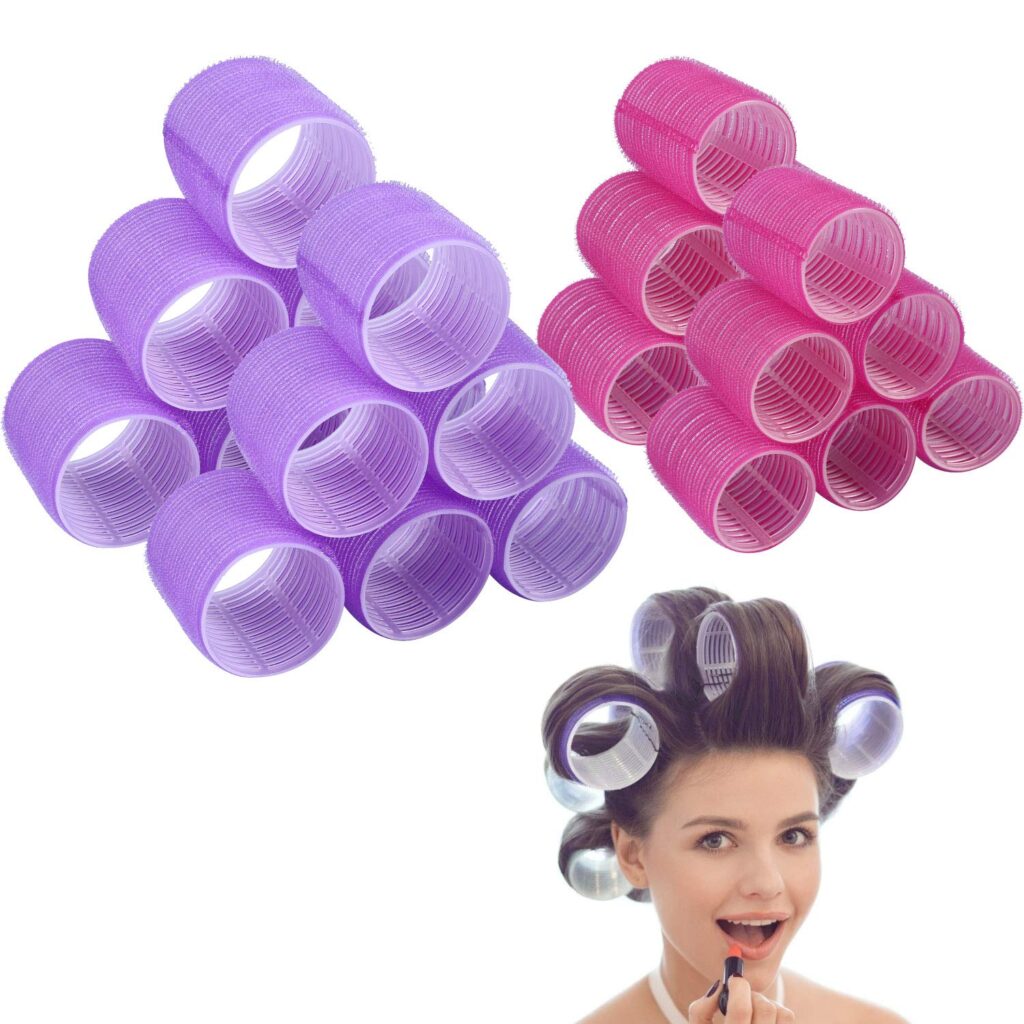 Hair rollers are easy to apply and create a natural but bouncy wave. Wash your hair and whilst it's damp, roll it in your trusty Velcro hair rollers. If you're not starting with clean hair, then be sure to use dry shampoo to create a clean effect. Adapt your choice of roller to how big you want your curl. If you want big Meghan Markle-inspired curls, you will need to get the big ones out! Keep them in for 15 to 20 minutes if you are on the go, and use your fingers to brush out your new-found curls. You can also sleep in them and wake up with red-carpet-ready curls!
Grunge Vibes
Last but not least, we sure love a grungy look. It is rebellious with a 90s twist which we just love! Perfect for date night with a bold red lip, we love this hairstyle for going out! Create uneven curls and backcomb to create texture and volume. Use hairspray to lock it all in and there you go – your date won't be able to take their eyes off of you!