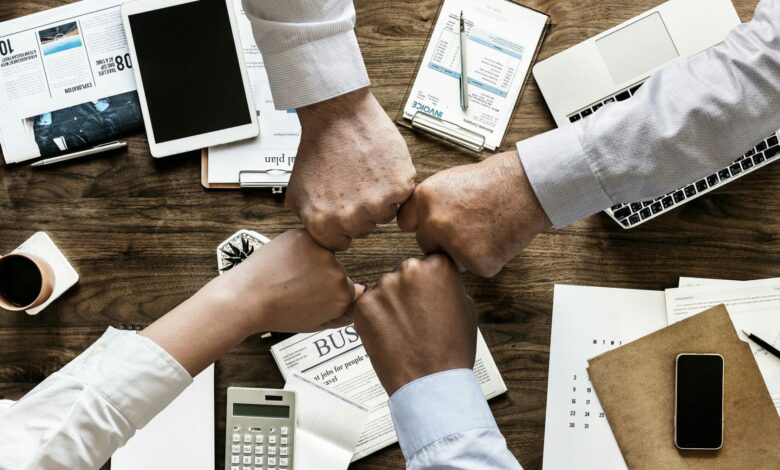 Guide
How To Develop An Effective Event Safety And Security Plan
Event planning is a colossal undertaking, and what is more daunting is managing the security aspect of it. A successful function is one where attendees are satisfied, entertained, engaged, and secured during the timeline of the organized event. Whether you are organizing an event that is family-friendly or corporate-oriented, security and safety are integral components of an entire function. A special study of safety requirements and comprehensive security plans and layouts must be established well before and during the function.
Contacting the right security agency can help you understand the various nuances and exercise effective security standards that may be specifically required for your venue. They will provide professional officers that can maintain large crowds and manage alcohol abuse. In this article, you will learn what you need to know to establish an effective event security plan:
Take Assistance From A Professional Agency
A saying highlights that if you want to get something done right, it is best to do it yourself. If you are not equipped with the right skill set to develop an effective security plan for your event, the best option is to partner with security services. Hiring a professional and reputable event security company will provide quality, licensed, insured, and fully trained officers and guards at your disposal. Hiring them is a great strategy as they provide knowledge, professionalism, and excellent services which can adapt to any setting and provide ample security for a smooth event.
Managing an event's expenditure is hard, which is why you can also talk to reliable experts who offer advice and customized services that are well within your budget. Every function is unique, and so are their services. They ensure optimal peace of mind by consistently incorporating your specifications and requirements. As they are trained rigorously, they incorporate the strictest standards of accountability and management and exercise a stringent chain of command while incorporating advanced technologies and logistical processes of the operations.
Factors To Consider While Framing A Security Strategy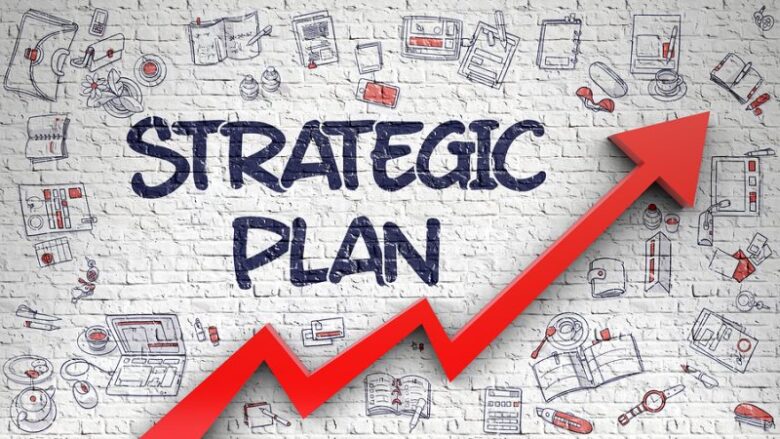 Security-related threats demand optimized risk management, paramedic management, and crowd control. A successful plan concerns itself with health-related issues, the safety of attendees, cybercrime measures, money laundering threats, and other mishaps in the function. The first and foremost requirement to establish the plan is to have a reliable logistics and infotech team to gather the required information at the right time. It is important to combine all the required details and factors to consider before launching the strategy, which is given as follows:
Staff Management And Allocation
The proper allocation of responsibilities among the staff members directly influences the safety of an event. This is an important aspect to consider, as a smooth function is only possible when the people with the right skillset are allocated to the right job at the correct time. You shall highlight all the details, responsibilities, and other aspects of who holds overall management and which managers are delegated to handle different elements.
In this aspect, you will have to enlist an emergency contact list with updated profiles and information about staff and attendees to verify their identities reliably during event hosting. Details of functional management, health and medical safety arrangements, security teams, and other details must be highlighted in all phases of the function.
Monitor & Reviewing Arrangements
Measuring staff competency, cooperated parties, security teams, paramedics teams, and other aspects of training is an essential factor to consider. Monitoring can go a long way and include aspects like measuring the degree of compliance with regulations. As events can be changed at the last minute, a robust security plan must be established to incorporate flexibility. Ensure the plan is well monitored with comprehensive systems anticipating changes, threats, and other potential mishaps. Especially for a collaborated event, it becomes crucial to share roles and responsibilities in monitoring the event.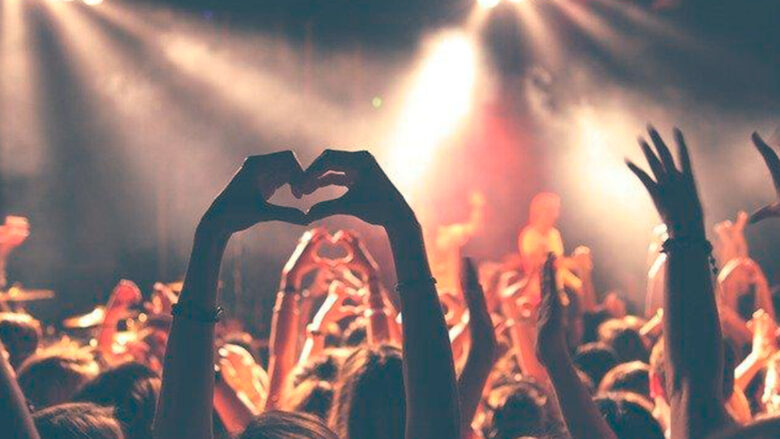 The security plan must factor in the aspects that make the event unique, like the venue, contact, purpose, structure, attendee profile, number of participants, and more. You would also need to incorporate elements of proper waste disposal and toiletries. Ensure you include material details of the event and communicate with local authorities for compliance and other planning requirements.
Details about the responsibility of all parties, processes, and potential threats need to be highlighted, with subsequent contingency plans laid out. Such plans require relevant professionals' assistance, communication, sharing, and development. You will also need to highlight the inspection's success at every stage. The outline of the event must include the following:
The layout of the site: The overall design of the layout is an important factor to consider while designing your plan. System checks and contacts must be established for each venue component for large and elaborate venues, along with navigating the nearest exits for general use and contingent situations.
Health & Safety: The audience may include people with medical histories and health emergencies. A thorough risk assessment must be carried out, and the plan must not be restricted to identifying risks but also framing effective strategies to reduce and eradicate the risks. Partnering with paramedic professionals and training existing staff members on basic health measures can help keep health risks at bay. First aid personnel must be accessible during emergencies.
Infrastructure: Infrastructural aspect is an extensive one and includes information on temporary and permanent structures like stage arenas, ticketing areas, entrance stalls, etc. Infrastructure also includes communications in case of contingencies and backup communication systems in case of utility failure. This may include using provisional and legal walkie-talkies and backup utility measures like electricity generators, power use, and safety protocols, etc. Food hygiene is also an important aspect of staying compliant with food hygiene standards and managing fire risk.

Crowd Management
Large crowds are daunting, but such management is required as it attracts many potential threats. A tip to remember is to know what to expect regarding audience numbers. Especially in the case of corporate and public events that can attract a varying number of attendees, it is important to gauge how many members would attend based on the type of event, target audience, and location. This aspect is required as a part of risk assessment and temporary pedestrian barriers to manage crowds. Stewarding staff plans, procedures, and other placement details must be familiar with emergency contingency planning.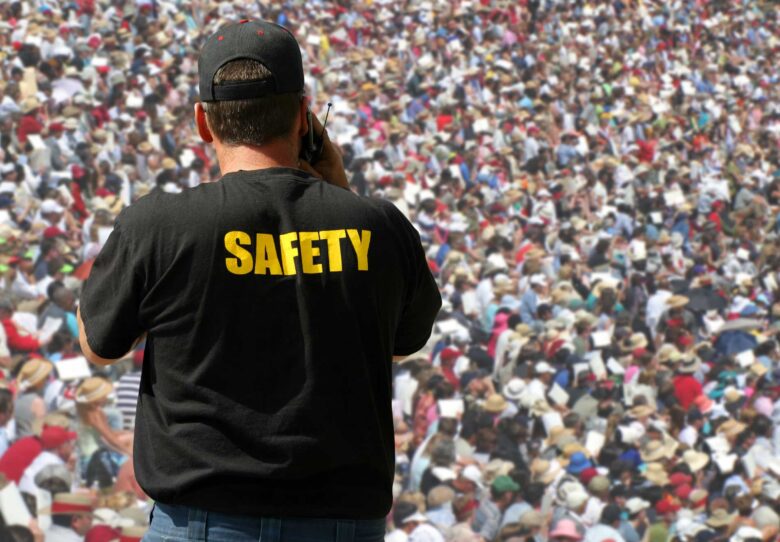 Conclusion
Security is no longer a thought that remains at the back of your mind- it requires immediate addressing. A significant portion of attendee experience requires a solid foundation of optimal safety measures that eradicate most potential threats. An experienced and professional security team is trained rigorously to handle situations efficiently, discreetly, and quickly to ensure the event goes smoothly without hassle. The above article shall assist you in preparing an effective plan for a smooth and successful event.