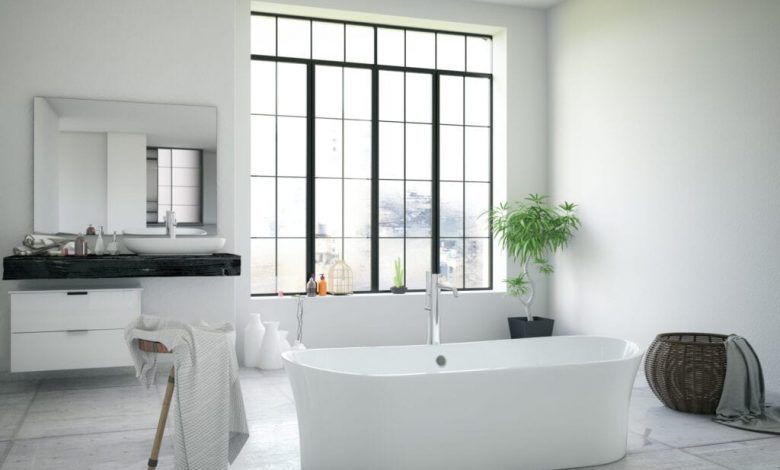 In your home, bathrooms are the places we need to convey peace, calm and relaxation, all this of course without leaving our style aside. The types of bathroom decoration have changed as much over time as style in general has. Nowadays you can find as many different styles of bathroom decoration as different personalities, from luxurious, natural to extravagant, making it a bit complicated to choose just one.
However, if there is one thing they all have in common, it is the presence of tiles, of different styles and sizes, ceramic or porcelain, the tile remains an ever-present element in the bathroom. This is due to its necessity, due to the moisture in bathrooms, to protect floors and walls from acquiring a moldy surface.
Once you have thought about the style you want for your bathroom, the first thing you should look for are the tiles, and based on their design, choose the other parts of the bathroom; this is because they are the ones that occupy the largest surface area of the bathroom and consequently will define its aesthetics. For 2023 we can highlight three styles of tiles that are being trendy due to their relationship of functionality and style.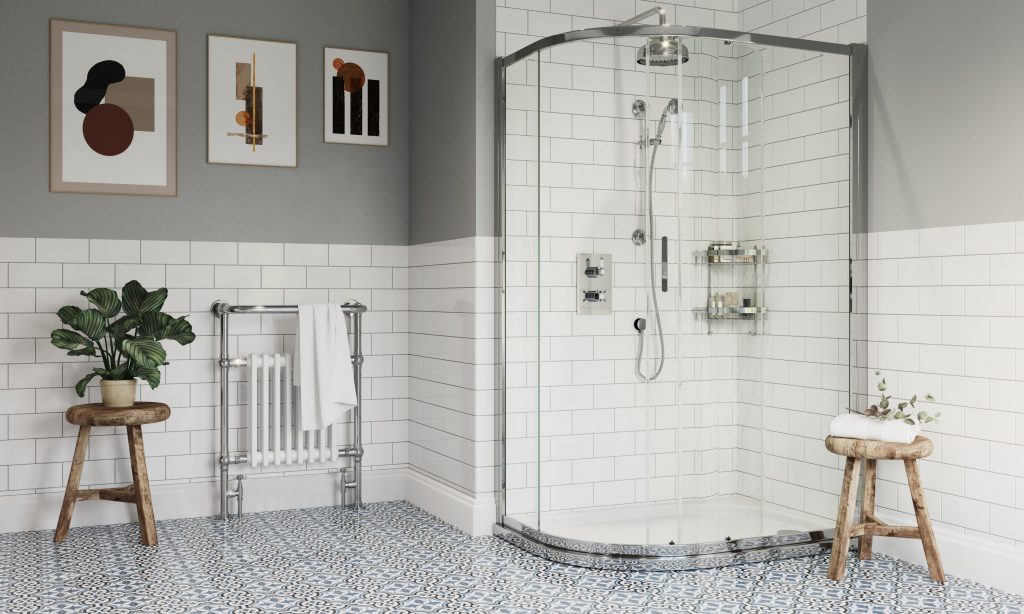 Tiles with a wood finish: As eco-consciousness and an eco-friendly lifestyle are increasingly echoed, this renewed environmental wave has permeated society in every sense, including style. Plants and natural lighting are the trend, as tiles with a wood finish. These ceramic tiles will give your bathroom a relaxing, natural look. The best part? No trees were cut down to make them.
Mosaics: The luxury and dynamism of mosaic is the mainstream once again. Mosaic tiles have always been used to make intricate designs that express personality and even for themed designs. Contrary to popular belief mosaics are as easy to clean as ordinary tiles and depending on the design can also maintain a smooth surface.
Marble tiles: Elegance never goes out of fashion. Marble finishes for floors and walls, in different shades resembling marble not only in appearance but also in texture, bring great elegance to the bathroom, perfect for combining with more intricately designed taps and showers to balance the smooth appearance of marble. Marble in shades of pink is especially popular this year.
Tiles are an essential element in a bathroom, but that doesn't mean that you should buy the same monotonous tiles that remind you of 1950's houses. On the contrary, every year there are more and more new designs that are more functional and allow you to maintain quality and style.
Other Decoration Ideas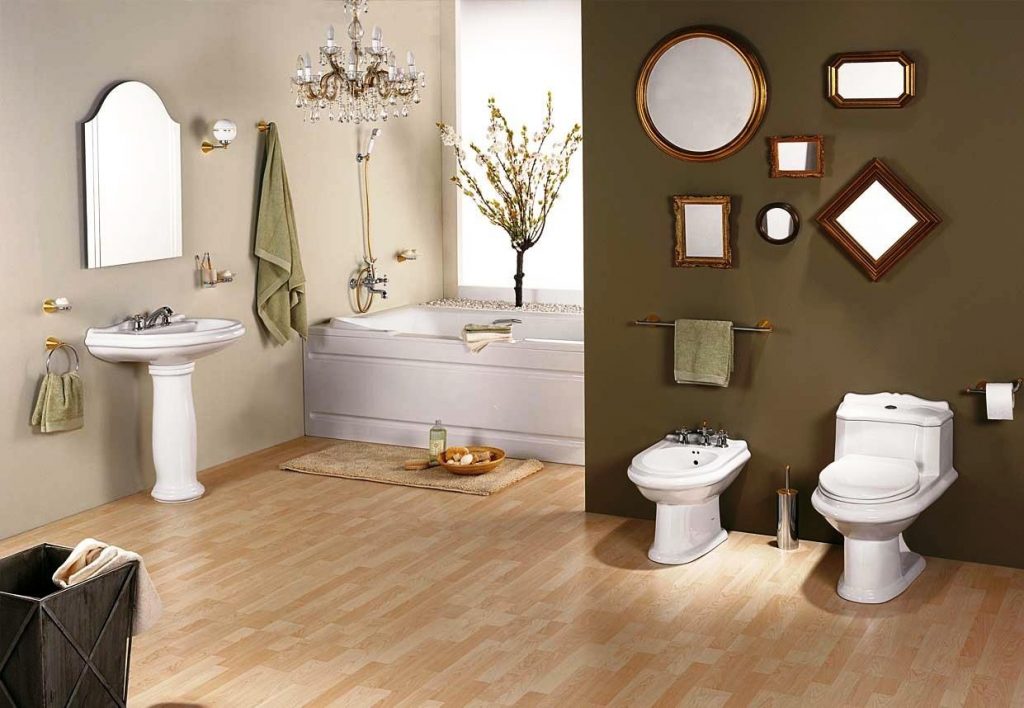 1. Cabinets and Back Lit Mirrors
It is one of the unique ways to decorate your bathroom by adding a mirror with backlights and a storage cabinet. You can store anything you want in the cabinet, such as medicines, towels, toiletries, and much more. You can get ready with the help of your bathroom mirror in a few minutes. It gives your bathroom a combined look and feel of classic and modern styles.
2. Soaking Tubs
You can get a calming and relaxing bath in a soaking tub. These tubs are available in various designs with decorative bases. You can install any one that suits your bathroom. You can manage to have a floral spa by taking a bath here. But it is necessary to have enough space in your bathroom. You can also install stylish showers to take a bath comfortably.
3. Paint Your Walls with Durable and Warm Colors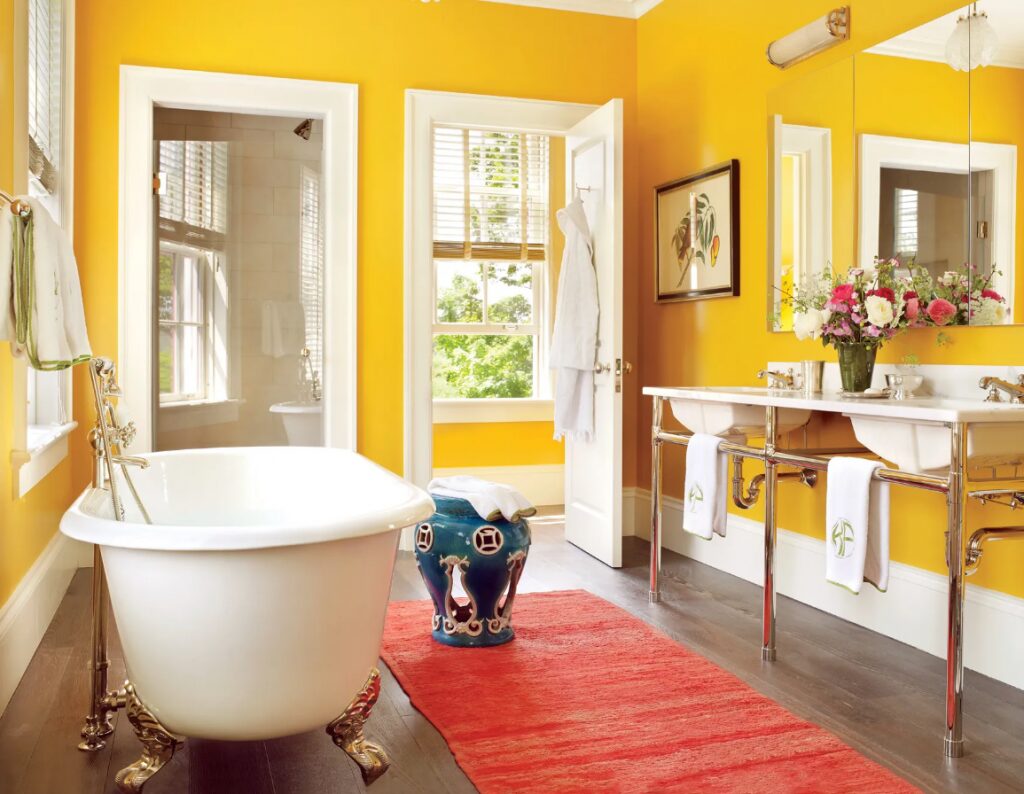 Painting walls of your bathroom with warm and vibrant colors must be durable and long-lasting. Everyone knows that the paint gets faded or damaged with humidity and moisture. The durable coat of paint will last for many years. It will keep your bathroom freshened up all the time.
You can paint different patterns that look exciting and appealing. Nowadays, the paint industry is also advancing with time, and you can get the desired type of paint from any shop or online store.
4. Smart Toilets
If you want to transform your classic bathroom into the modern one, you should install smart toilets. It will look luxurious in your home. You have to put less effort into cleaning the toilets as it can do it automatically.
It supports many features, such as touch-free flushing, germ-free surfaces, automatic lids, etc. With the help of self-cleaning technology, these toilets use bacteria-killing light to clean the surface.
5. Blended Schemes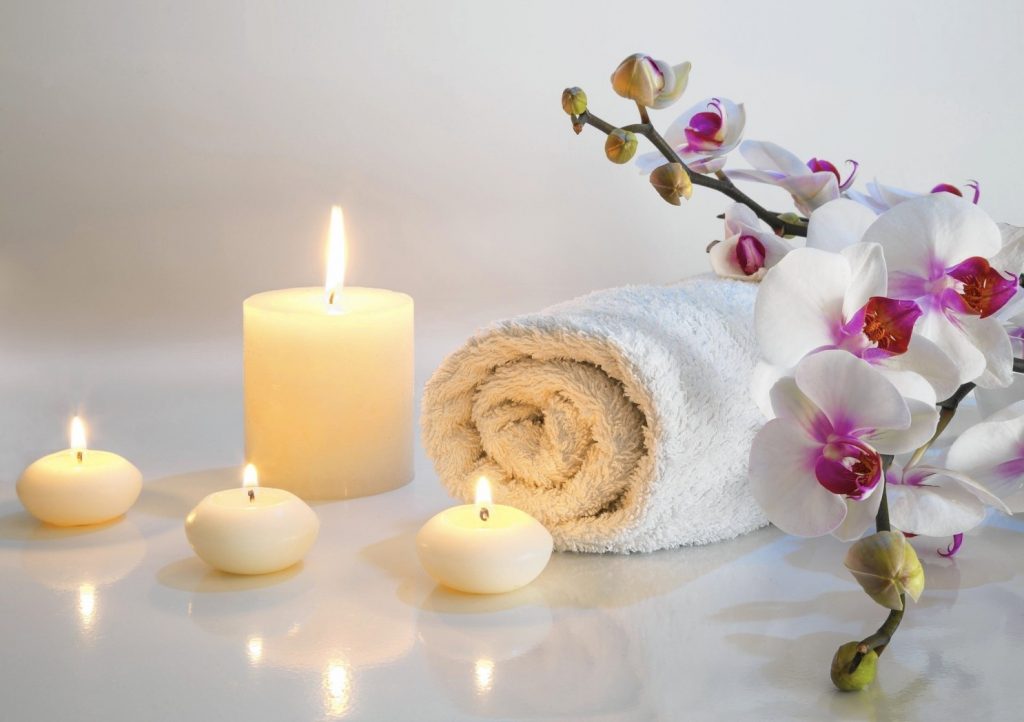 Now, the fashion of white walls has become outdated. You can provide a contemporary feeling to your bathroom. It is easy to introduce any theme that looks quite appealing and attractive to people.
In this way, you can experience a spa-like atmosphere at home. Whenever you go out to the spa, you get mesmerized by the infrastructure of the room. It is possible to get a similar appearance in your house.
6. Add Some Greenery
If you love being close to nature, then you should introduce some greenery in your bathroom. You can add plenty of indoor plants or decorative materials. It is easy to install them on the walls or hang them at the corners.
Greenery can bring peace to your mind, and therefore, you will feel more relaxed when you come for the bath. If we talk about appearance, it gives a modern touch to your room and makes it more appealing. You can also paint the walls with soothing and calming colors to make them dull and cool.
7. Focus on Lighting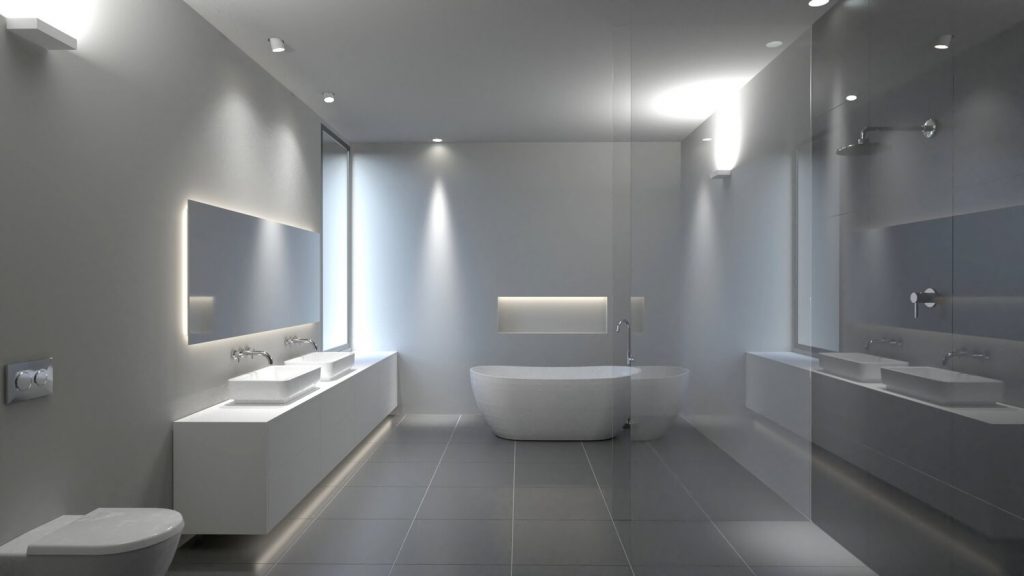 You can light big bulbs or fancy lighting in your bathroom. But you need an adequate amount of light to see things. But at the same time, you may need soothing light that feels cool to your eyes. Ensure that you focus on the perfect type of lighting and glow your bathroom with the desired amount of light.
Conclusion
You can follow any bathroom decoration trend from the list. It is time to give a modern touch to your bathroom. Make it appealing to every person who is using it. These trends are the latest and perfect to match one's needs.