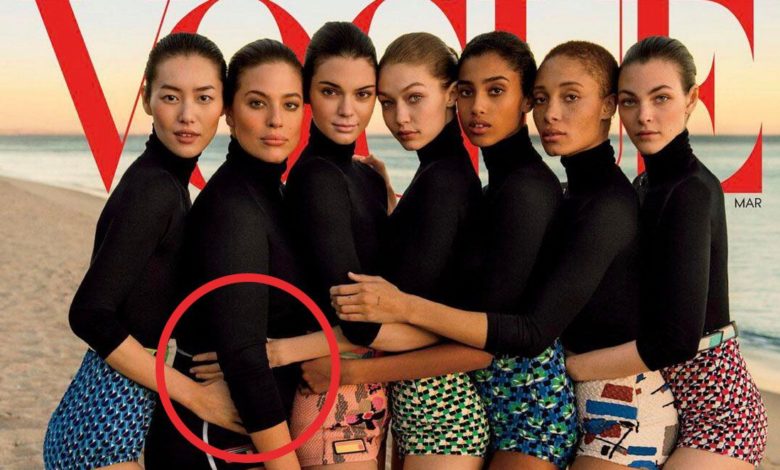 Fun
41 Worst Photoshop Errors That Force You to Believe That Photoshop is Too Misleading
Learning Photoshop may not be that great an idea anyway. If such popular magazines and newspapers can make such horrible mistakes, I doubt Photoshop can ever be learnt perfectly.
1. Brad Pitt's son's photoshopped devilish ears.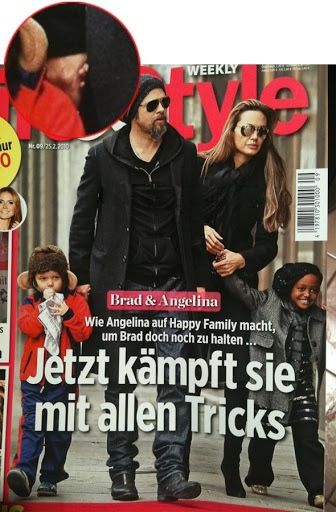 2. And Brad holding his daughter Zahara and her mysteriously photoshopped twin brother sneaking from behind Brad Pitt's back.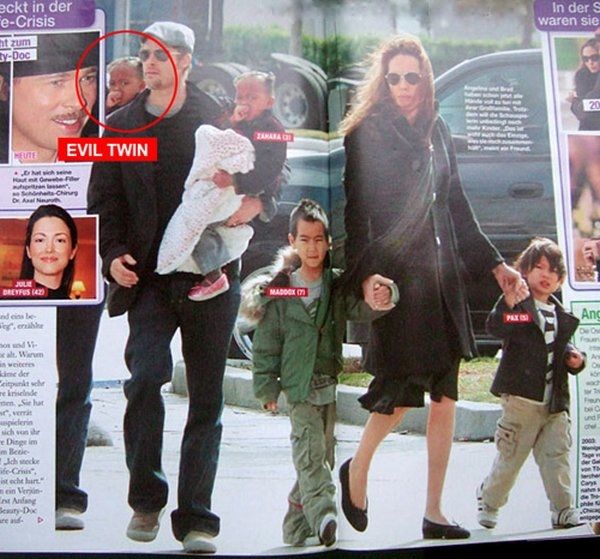 3. Whitney has gained weight, okay. But, she has three hands to carry her food around? Now, that's a little too mean Photoshop guy.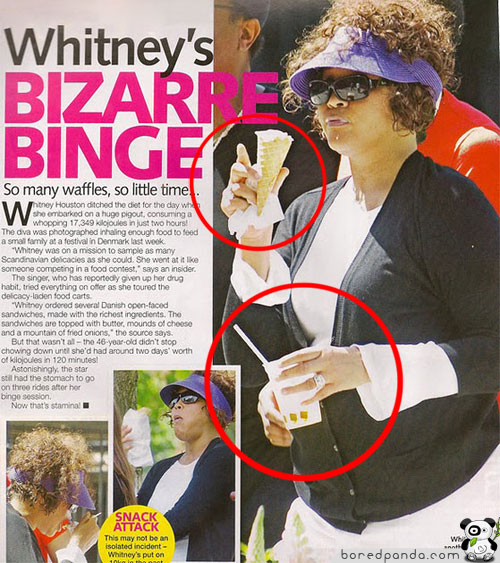 4. Carrie Underwood's abnormal right wrist.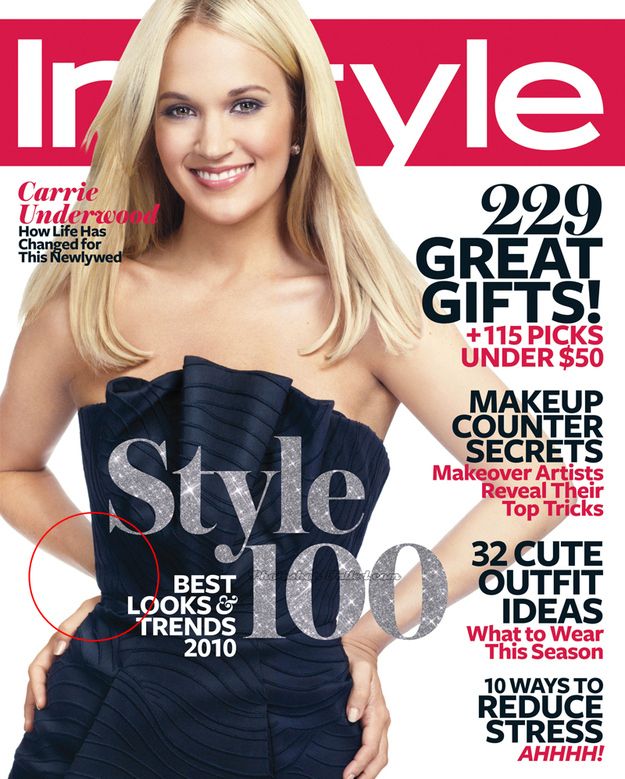 5. A Coca-Cola advertisement gone horribly wrong. A 3-year-old would know the difference seriously.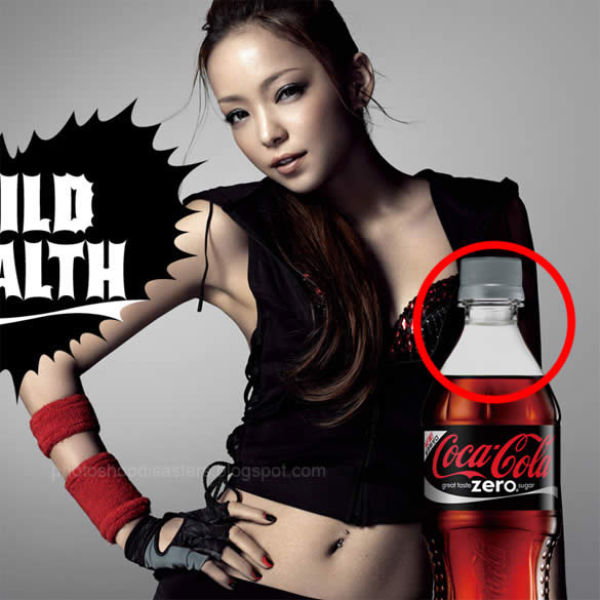 6. The alien version of Eminem that the designer likes.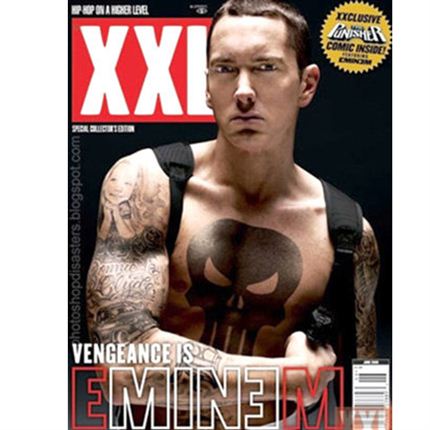 7. Victoria's Secret model has another secret – an invisible handbag in her right hand.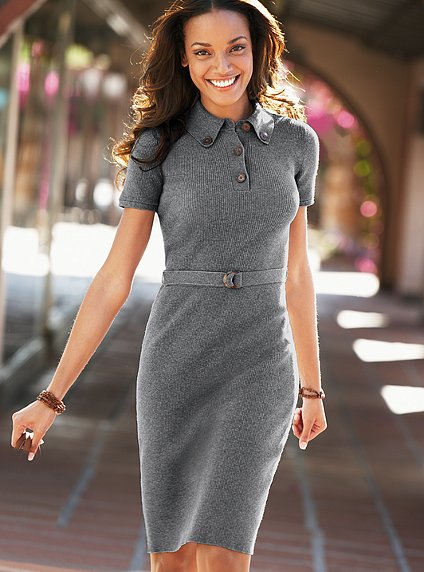 8. The model on the right has a painfully long stretchable neck.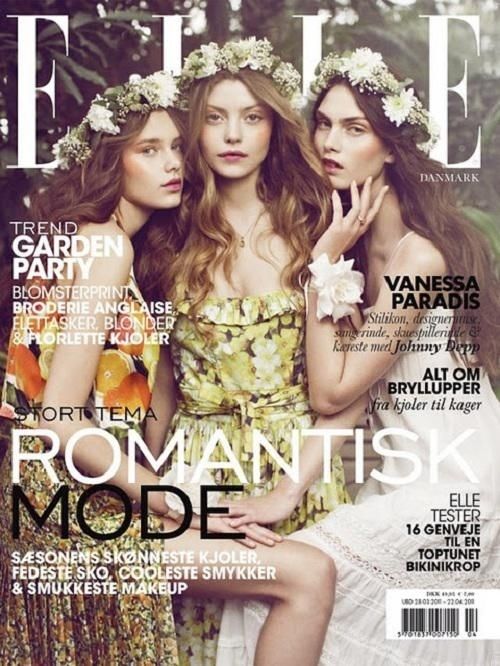 9. Jennifer Lopez's daughter with an extra arm attached to her fore-head.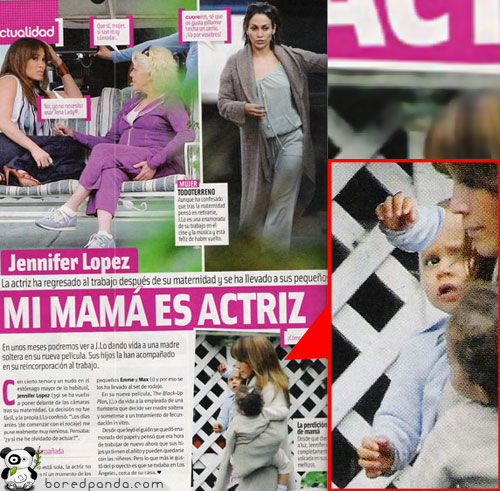 10. 'TuttoSports' advertisement with an unwanted third hand.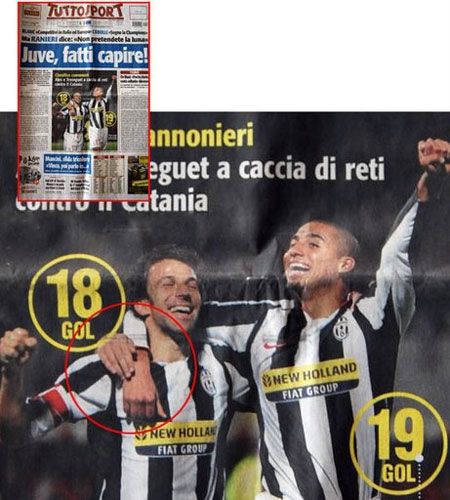 11. Dust Jeans guy with an invisible companion. The tagline says "Let's hold hands".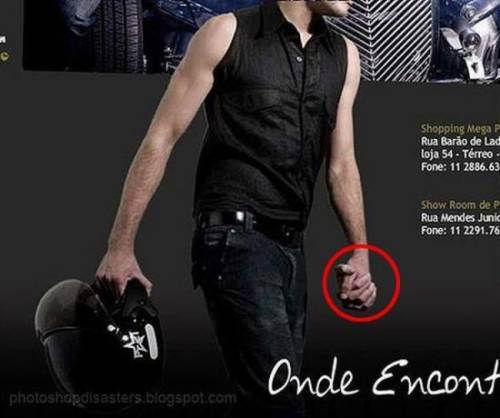 12. Ghost from the girlfriend's past?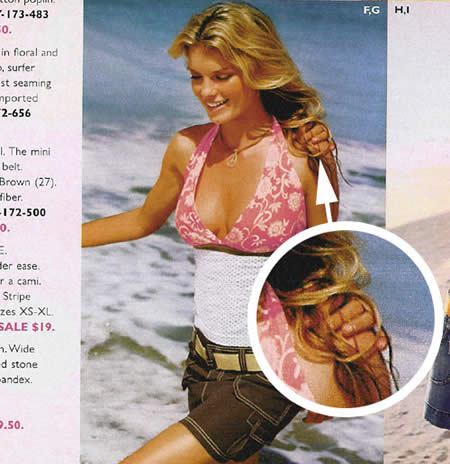 13. A still car with running tires.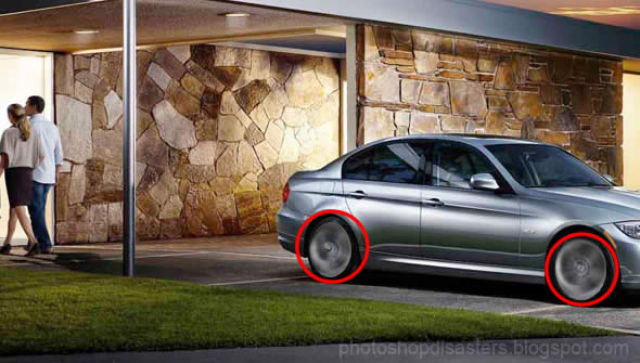 14. The model's spiky hair that people will buy the shampoo for, apparently.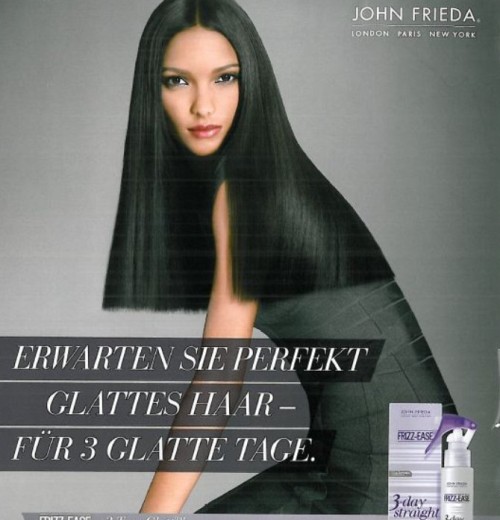 15. Two Suns spotted at the same time, this photograph just created history.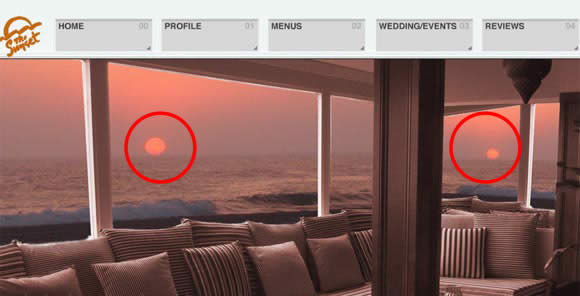 16. A clear blunder of displaying holding of same hands (right or left) in a Torchwood (British television programme) advertisement.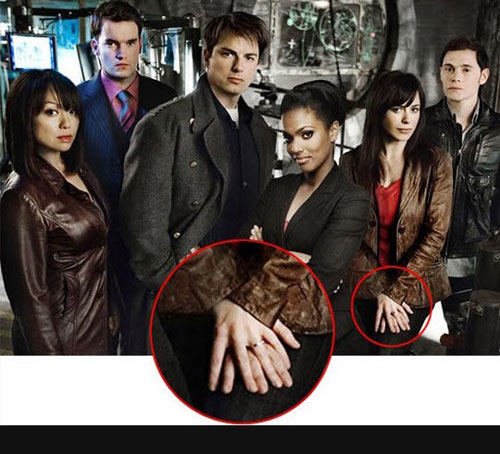 17. Justin Bieber with the scariest eyes and lips or the whole face.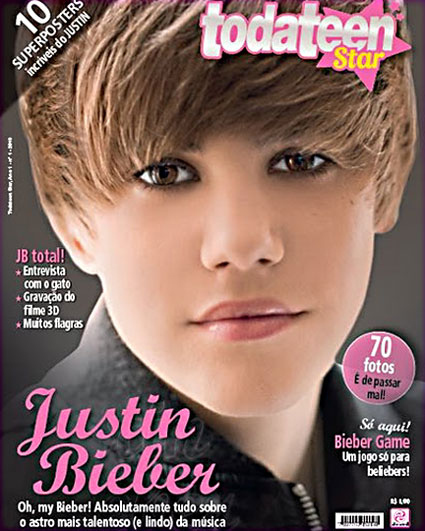 18. A little girl with wooden or robotic hands.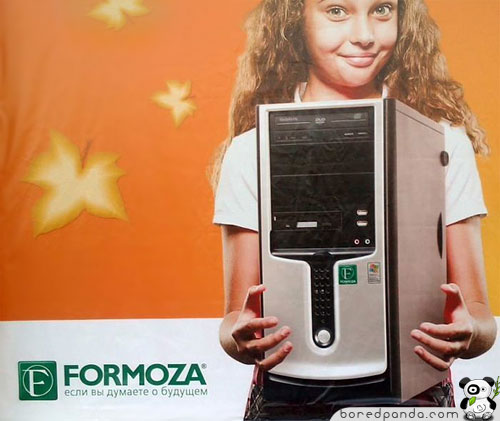 19. And this girl's (on the right) missing arm.
20. Metro v/s Sun…who has the boy with missing upper body?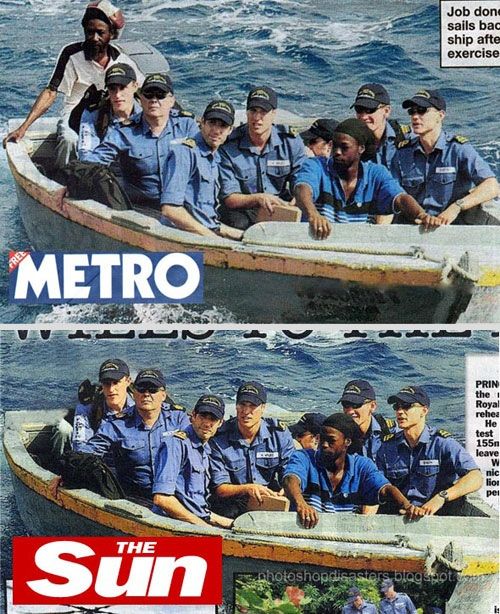 21. A magician of a guitarist with five fingers.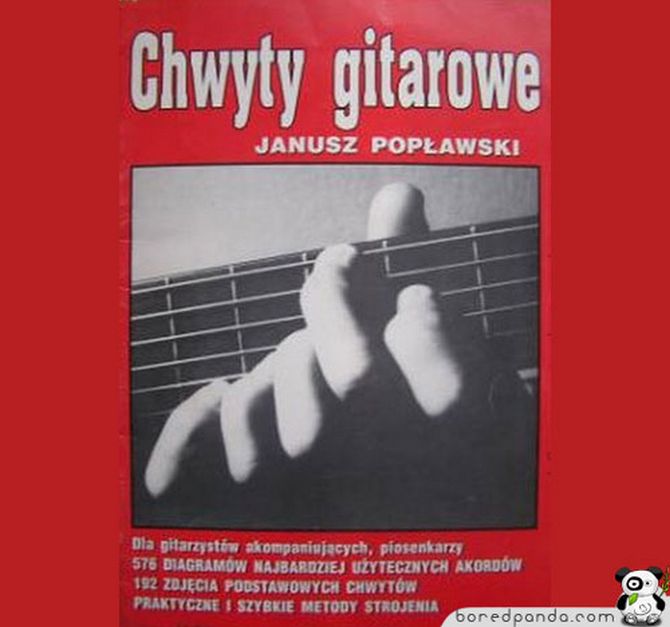 22. Ralph Lauren model with a non-existent midriff.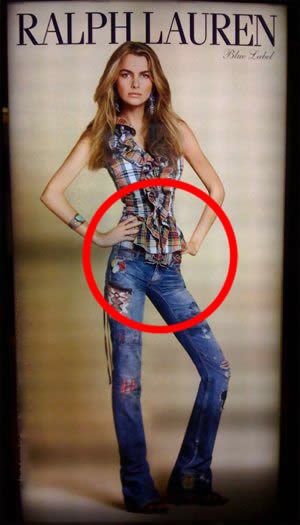 23. A fake or magical big amount cheque that does not have a reflection, photoshopped in by Azoogle ads.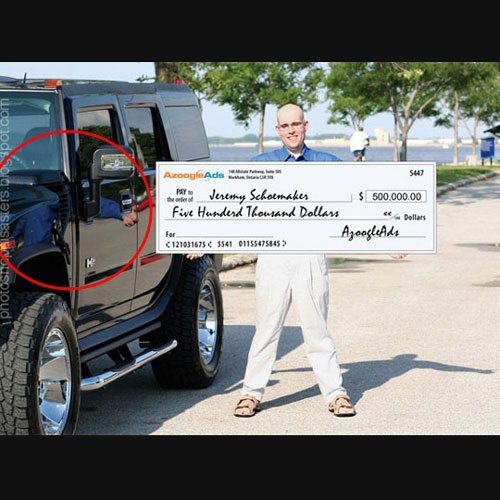 24. Quality of 'reflection' definitely went out of style in this advertisement of Levi's.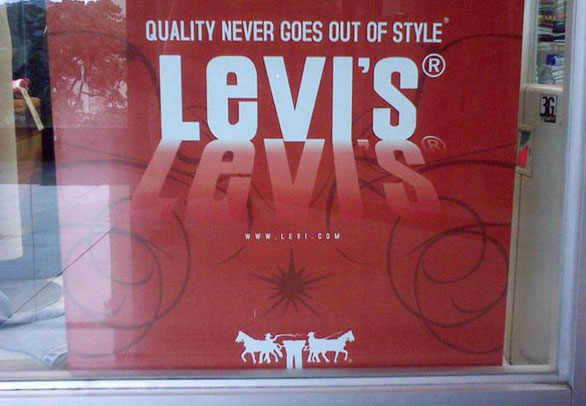 25. 2006 had an unusual way of advertising fashion I suppose – long curls and abnormally flexible neck.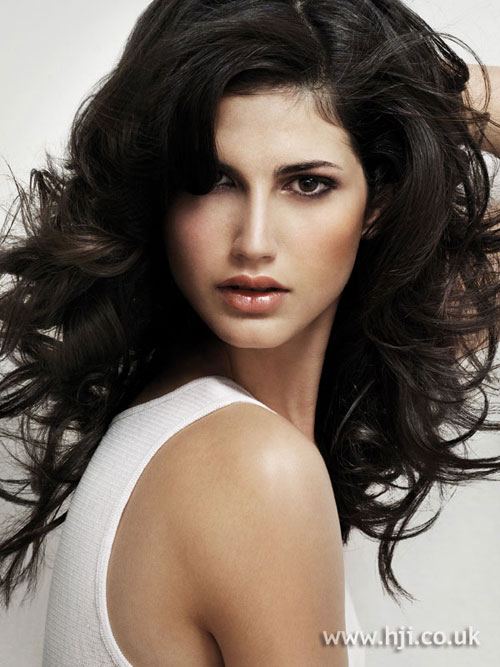 26. American Idol whose mic is stuck on to the palm, 'holding' a mic is too old fashioned.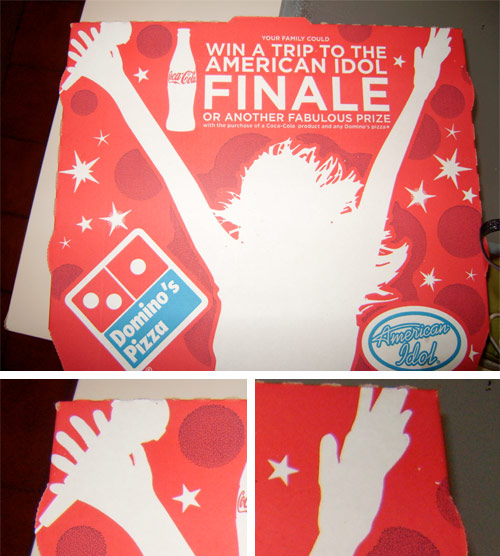 27. The Asian man went missing in the same advertisement.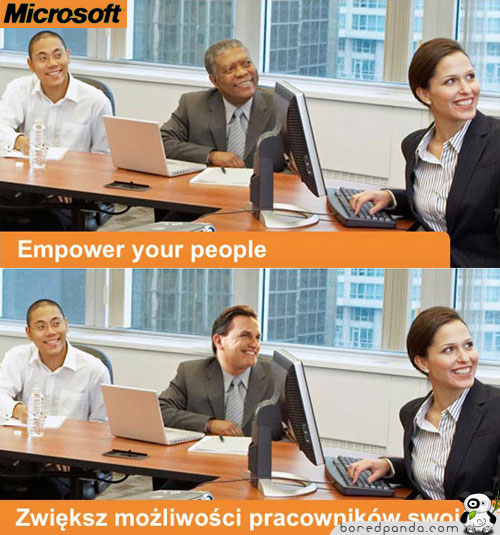 28. The poor model who can only laugh with her upper jaw because the lower jaw does not exist, according to the designer of this ad.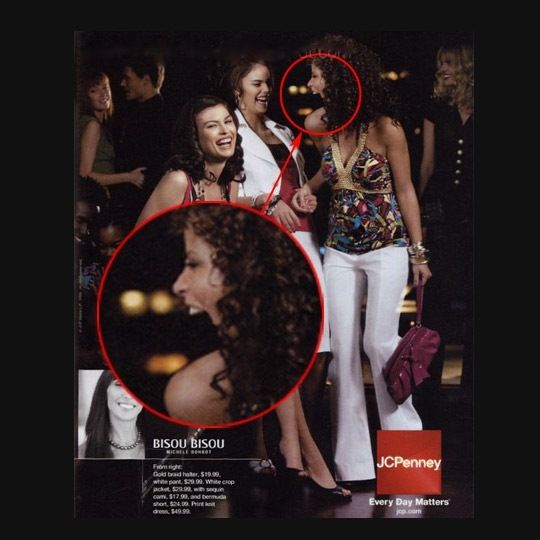 29. Kristen Stewart, whose left arm just accidentally disappeared.
30. The poor cat on fire.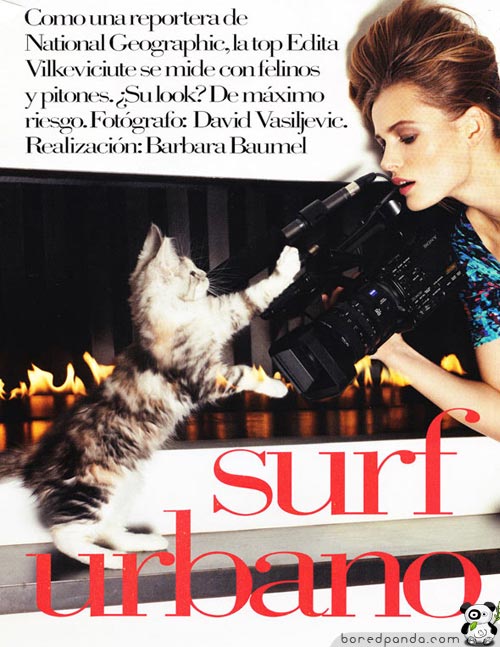 31. Clinic All Clear gives you 'smoky' hair (and I kept thinking 'smoky eyes' is a thing).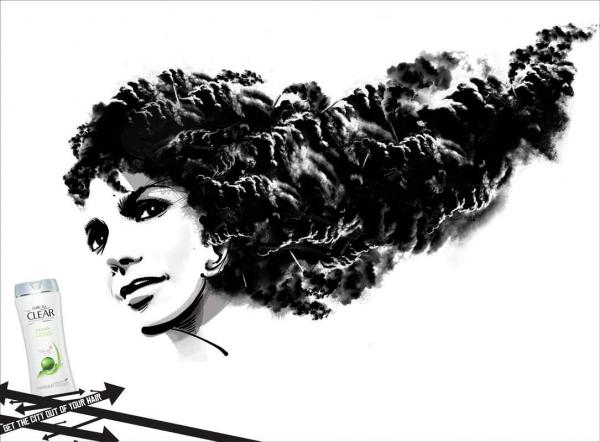 32. A model with a leg problem, may be photoshop caused anorexia?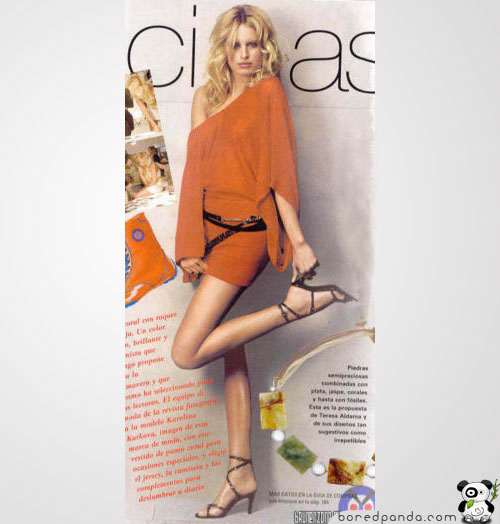 33. Nicolas Sarkozy is 5'5″ tall according to Reuters so the leg behind his leg with an invisible body must be that of a midget's, that is, if that's an actual leg.
34. Tiger Woods and Phil Mickelson looking in opposite directions for the same golf ball in Washington Post.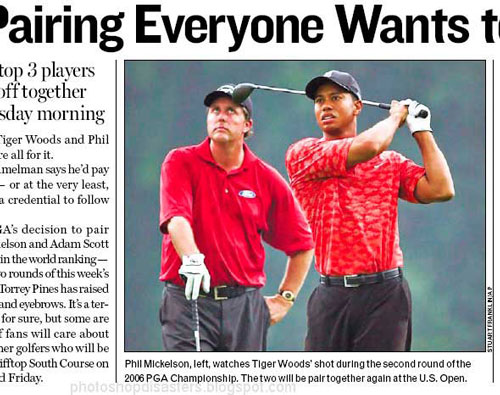 35. Mega Magazine model with extraordinary fingers.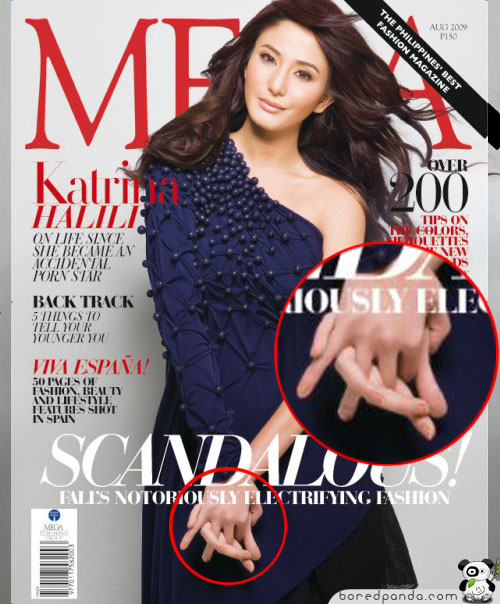 36. Zac Efron's creepy arm in a failed effort to make it look muscular.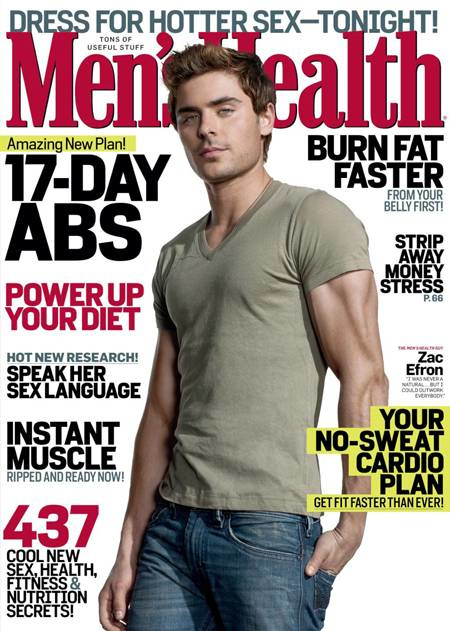 37. Don McKay just found his foot popping up from the ground.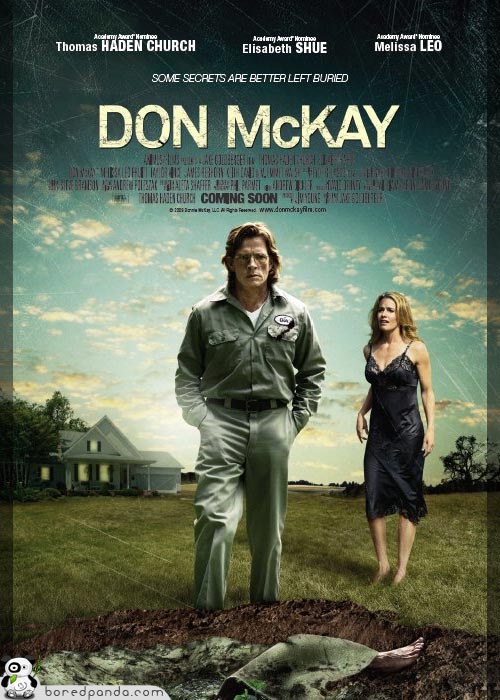 38. The designer got lost with designing the advertisement for 'Lost' where he added similar looking clouds on the poster.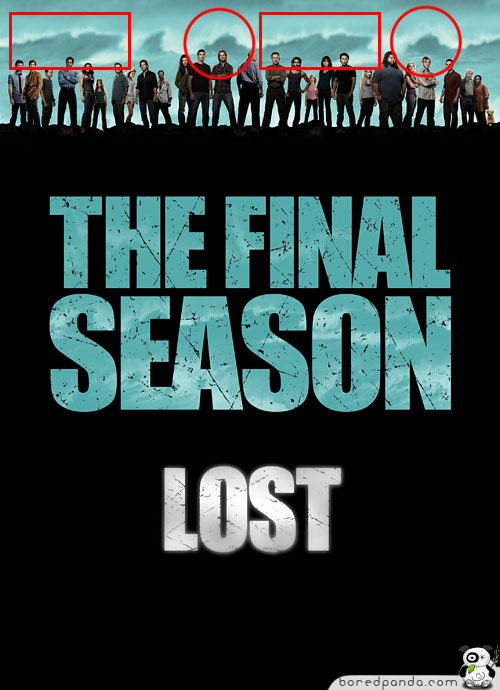 39. Beyonce is a blessing in disguise but the INFDaily felt the need to add a third arm with her gorgeous bling look. Why?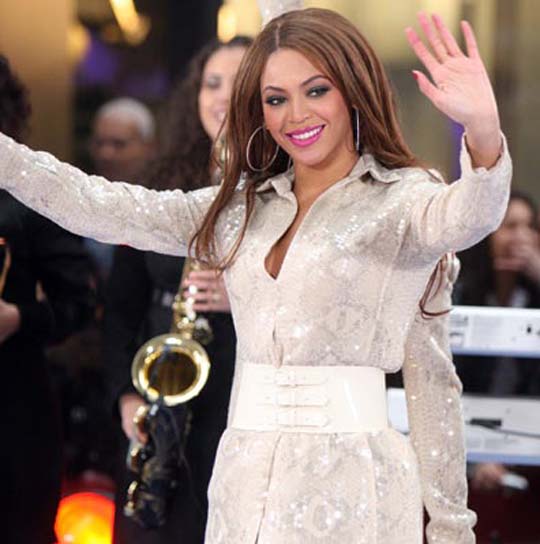 40. Only Photoshop could make Sarah Jessica Parker look like THIS.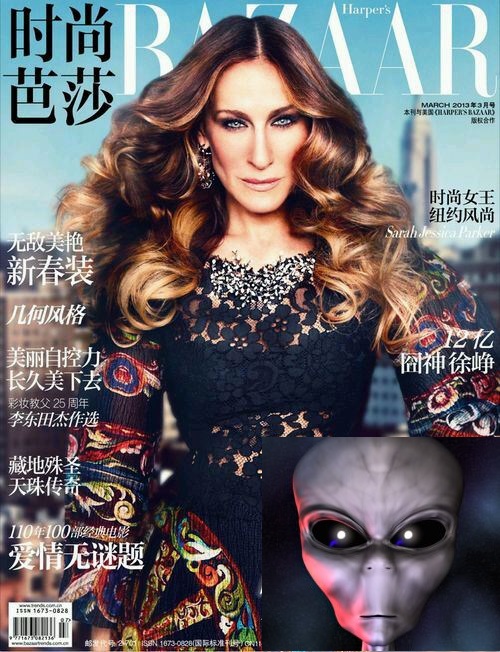 41. Whatever this Russian magazine did to Taylor Swift's good-looking face.