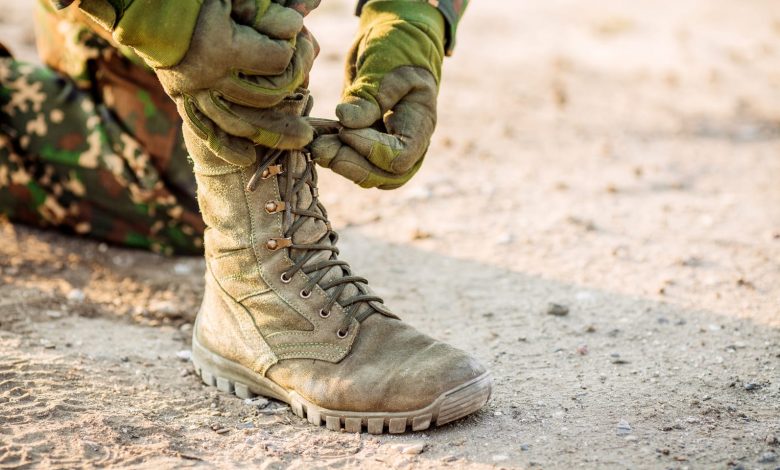 Tips
Why Military Boots are Great for Backpacking – 2023 Guide
Backpacking is a form of relaxing and affordable traveling, that doesn't include hotel stays or going to fancy places. As the name says, you put all the needed things in the backpack, you arrive at the starting point by bus or train, or you can park the car there and go exploring the nature around you. Planning to go outdoors? Visit this site mrstactical.com for more tips on how to survive outdoors
People who enjoy hiking and nature always struggle with packing their belongings in the backpack, so it can be easy to wear all the time, balanced, but still have enough space for things like portable kettles, hiking shoes, clothes, tent, and the canned food you will need on your way there. When it comes to hiking footwear, we all know that you can't do all of that with your everyday sneakers, and you will have to invest in proper shoes for that purpose.
Usually, experienced hikers use military boots. They are also known as tactical or combat boots. As you know, people in the military also have to bring their belongings together with them, and they don't have an option to use huge backpacks or travel bags, so their clothes are adapted in a way to be folded in smaller packages.
That's one of the reasons why the ordinary people who love to explore nature prefer these boots too. The military boots are usually used by the people in the military, as their name says, but they are favorited by the hikers too. They are durable, pretty comfortable (as much as they can be), provide the needed support for the feet, and are strong and heavy enough to protect the feet properly. People in the military use them in extreme conditions for years, including heavy rains, snow, and ice, or even extremely sunny days that cause excessive sweating on all the body parts. But, you also have to know that they aren't cheap.
In general, backpacking, as an isolated case, is not expensive, since you don't rent apartments, don't eat at restaurants, or don't stay at a hotel. But, when you put all the things together, it can be pretty costly, since you need quality equipment that will "survive" even the most extreme hiking paths, weather conditions, and protect you from cold or extreme heat.
Traditional or military hiking boots?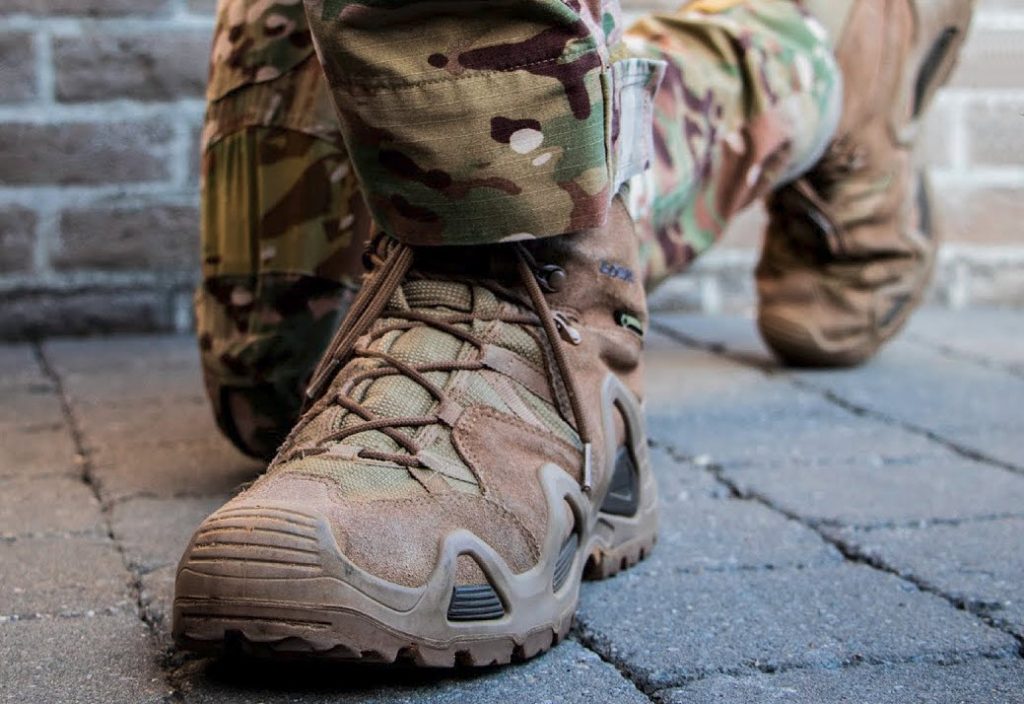 They are similar, but at the same time, there are a few differences that can be crucial when you are making the decision. Traditional hiking footwear can be your initial idea when plan backpacking and they are designed to keep you stable on different trails. The sole is thick, and it's pretty nice knowing that you won't feel every tiny rock under your feet. But, that makes them pretty risky for ankle injuries, because they are heavy too.
On the other hand, military combat footwear is more flexible and supportive, and they are extremely durable, which means you can cover a few years of backpacking and hiking with two pairs. Also, keep in mind that you need support and comfort too, so it's on you to decide what type of footwear you need.
Why are tactical boots good for hiking and backpacking?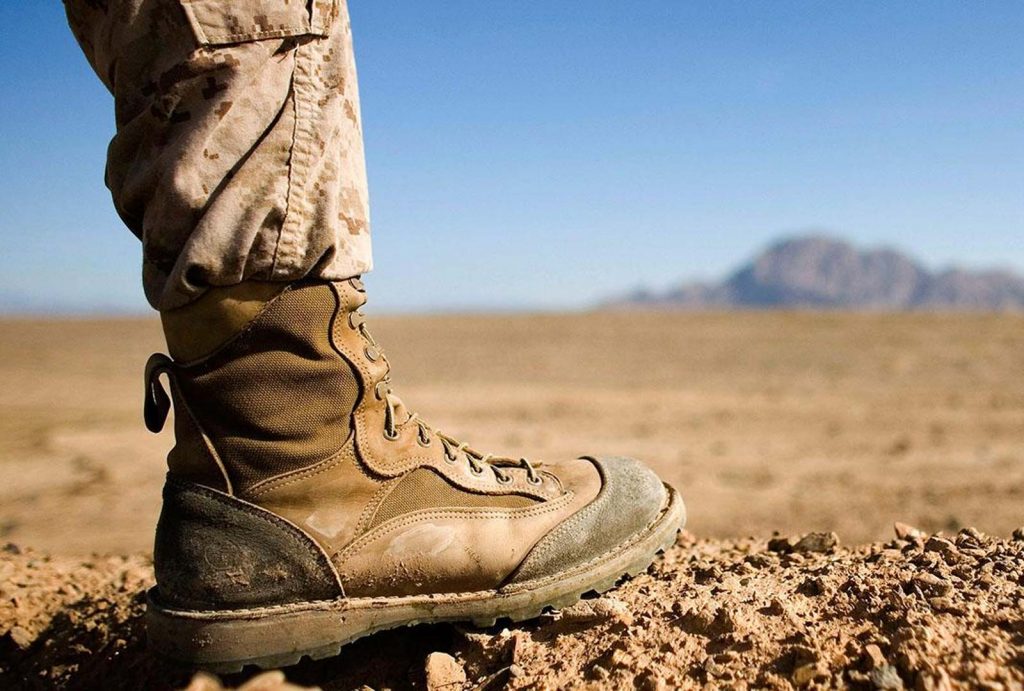 Many experienced hikers will recommend using hiking shoes or boots for this purpose. But, many people find them pretty uncomfortable and too heavy, so the best recommendation is to go for what you think fits better and it's more comfortable for you. But, it doesn't mean that if something works great for you, it will be good for your friends. Our general recommendation is for everyone to try both models and see which one will be better for them.
Tactical or military boots are great because they protect from slipping, which is very important if you visit rocky areas around. Also, they are comfortable, since the people in the military spend a lot of hours in the same pair of shoes, and they have to run with them, hike, walk, or even stay in the same place for hours, so the comfort and support are a must in this case.
Also, your choice depends on the frequency of your backpacking activities. If you are a passionate hiker who regularly goes on this type of travel, then military boots are a better choice because they are more durable, and you won't need to replace them every few months. Hiking boots are also good, but they are a bigger investment, since they don't provide the same support and durability as the combat ones, and you will need to regularly replace them with a new pair, so you can ensure your feet and ankles are completely protected.
Old boots can cause unpleasant friction between the feet and inside part, even when you wear nice socks. So, if durability and prolonged comfort are your priority, then you have to go for military shoes for backpacking, camping, and hiking.
At abbigliamentomimetico.it you will find exactly what you need for this adventure. Some hikers claim that even military clothes are pretty comfortable for hiking, and they are great to collect sweat and provide a nice cooling to the whole body. As we said, the choice is yours and depends on what you really want from your pair of hiking footwear.
Other important tips for backpacking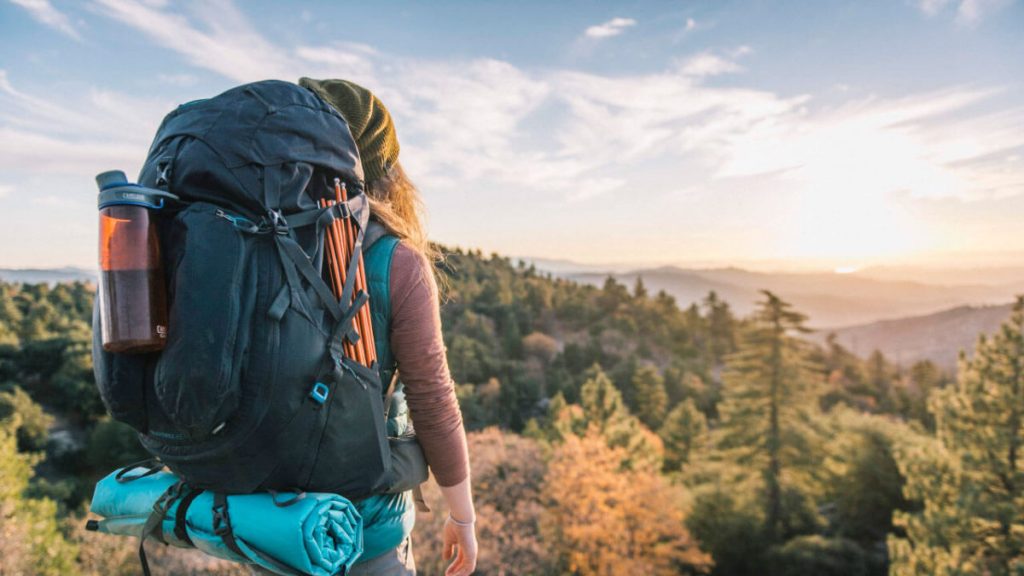 You need to find the right backpack to fit all the things you need to bring. Most of the experienced people will suggest using the train to reach the starting point. You should always have a jacket and other warm clothes because the nights in the mountains can be really cruel. In this case, you have to forget about the diet and get foods that come in smaller packages but provide a lot of calories per meal.
It's always a better idea to go with a group because alone hiking can bring a lot of dangers. Of course, you will use your legs all the time, and this article should be helpful for you to decide how to get the best performance from yourself without hurting the feet, causing blisters, and having constant pains during the trip.