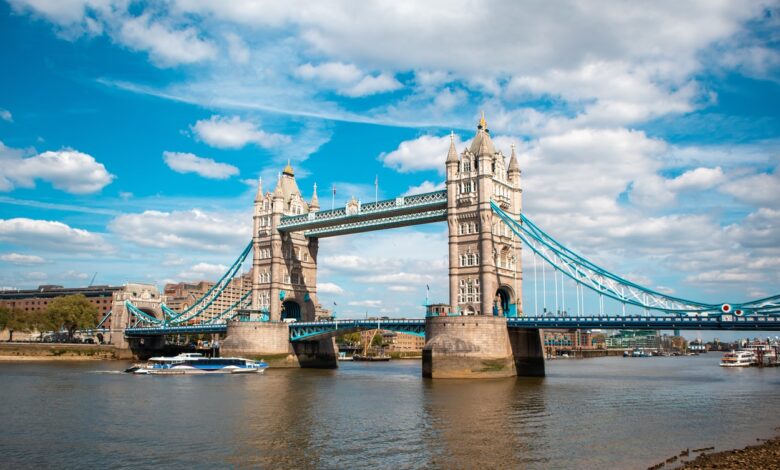 London is one of the most expensive cities in the world, which means for many holidaymakers it can seem out of reach. However, with a little know-how and a good pinch of ingenuity, it's possible to enjoy sightseeing in this city for far less money than you might think. We've pulled together our very best tips for spending a weekend in London on a shoestring budget. Sure, you won't be enjoying cocktails in the Ritz, but you will be enjoying great food and drink, as well as seeing some of the most spectacular sites in this capital city.
Stay at St. Christopher's Inn
First of all, you're going to need somewhere to stay and this is generally where the largest portion of your budget is spent. Instead of opting for a hotel, which tends to be very expensive in London, consider staying somewhere a little different instead. Saint Christopher's Inn is a historic guest house that is perfectly situated for sightseers, right by London Bridge. The in has been open since the days of horse-drawn carriages and it has an interior that perfectly shows that off.
The rooms are clean, minimal and homely and start from £100 per night for a double room, an absolute bargain for London. You'll recognise the inn from the brightly coloured hanging baskets outside and the traditional tudor cladding. Set your bags down here and stop for one of their happy hour drinks downstairs. If you really enjoy it, then they also serve delicious and pretty traditional food here too, like fish and chips, sausage and mash, or pigs in blankets. Perfect to fill you up for a day's sightseeing.
Visit the National Gallery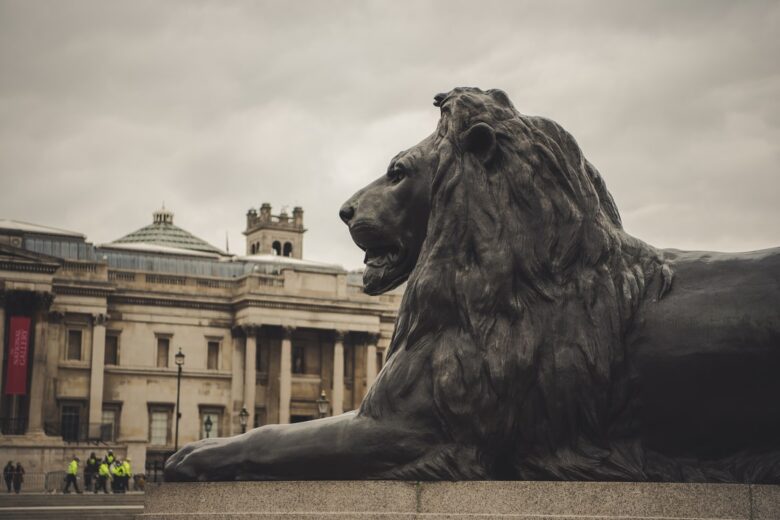 One of the brilliant things about London is just how much there is to do totally free, which we at Emlii love, as it makes travelling alone a breeze. London's galleries are some of the best in the world and unlike a lot of other countries, they're free to visit, unless you choose to drop a little change in one of the donation boxes. The National Gallery is the largest collection of art and honestly, you could take a whole weekend to look around it properly. make sure you grab a map on the way in as it's large enough to get lost in. You'll be able to see art from the impressionists to the renaissance, the Fauves to the Dutch masters. Whether you're an art lover, or just have a passing interest, you'll be impressed at the selection of works and also the grandeur of the building that they're housed in.
Window Shopping in Mayfair
Once you've had your fill of art, instead of paying to use the underground, take a walk through some of the most historic streets in London. You're going to head North West for about twenty minutes, which will take you from Trafalgar Square into one of the richest neighbourhoods in London, Mayfair. There's a great amount of fun to be had window shopping here, as you'll find plenty of expensive designer brands. Mayfair is also known for its flashy casinos and clubs and whilst they might be fun, they're very expensive. If you decide that you would like to play some casino games anyway then you might be better off spending your money online.
Most online providers have generous deals available, including deposit match bonuses, where they'll match whatever money you deposit and free spins, which are fairly self-explanatory. As well as this though, some providers will let you play full versions of slots games totally free of charge. Whilst you're in London one of the best sites to use is Vegasslotsonline.com when playing in the UK, as they have an enormous variety of slot games. For your evening entertainment, you could play using the free Wi-Fi at Saint Christopher, which has no problems at all with you playing either in the bar area or in your room.
The Breakfast Club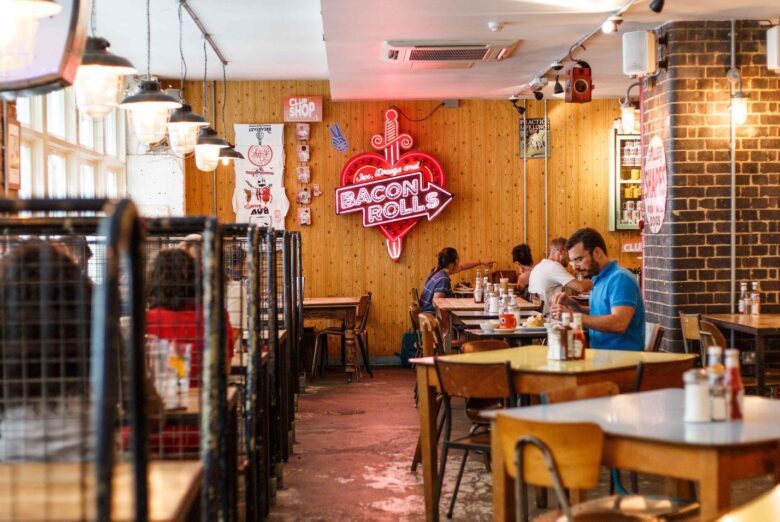 After a long day of sightseeing yesterday, you'll want a big breakfast to get you ready for the next day of it. The Breakfast Club is a popular small chain in London, that happens to have a store right outside where you're staying on London Bridge. A full English breakfast is quite the tradition and if you want to try one then the Breakfast Club cannot be beaten, either on quality or on price. Their full English is absolutely enormous, but their Cabbies breakfast is their most famous, a delicious combination of bacon, sausage, eggs, chips, beans and, of course, toast. You can eat all of that for just £7.50 and you'll be able to sit in some traditional British surroundings too.
Watch the Changing of the Guards
One of the most quintessentially British things to see is surely anything to do with the Royal family. Buckingham Palace is the London home of the Queen and her family and not only is it a beautiful building in its own right, but if you time your day carefully then you'll be able to see the changing of the guards. This process takes place every single day and almost without exception at 11 o'clock in the morning. So, once you've had your breakfast, make your way to Buckingham Palace to absorb the architecture and the surroundings, but ensure that by 11 at the very latest, you're ready to watch the changing of the guards.
This ceremony has remained more or less unchanged for years. The guards will be mounted on dark-coloured horses, wearing red suits and traditional bearskin hats. The changing ceremony involves marching band musicians playing music as the guard who has been at their post is changed for a fresh guard. This enables the Queen to always remain protected by an alert guardsman. If you are interested in the music that will be played, those who will be in attendance or anything else to do with these unique ceremonies then all of the details can be found online. Generally speaking, you'll see the Ghurkas and a selection of guards from either the Coldstream, Irish, Welsh, Scots or Nijmegen Company Grenadier sections of the Queen's guard.