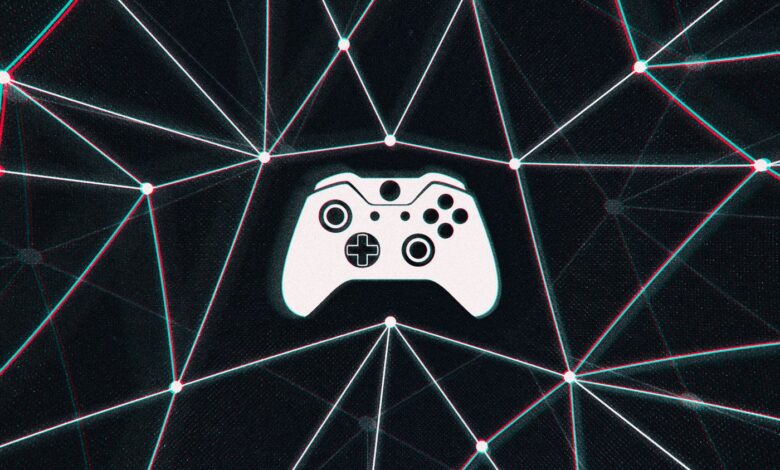 Gaming
The Modern Phenomenon of Free Gaming, from Demo Discs to Industry Titan
We've come a long way from the once-logical process of paying to play the latest and most popular games on the market. To get the best experience, you'd always need to, eventually, pay a premium price, which made sense at the time.
Now, however, the vast majority of people default to checking out free games, which have somehow become the largest providers of revenue in the global games industry despite not having a price tag to play. It's a modern phenomenon in entertainment, with a glut of the audience not even demanding high-quality products in exchange for their free game time in most instances.
So, how did gaming shift from an understanding of 'you get what you pay for' to this new outlook of almost devaluing a product to get more money through other avenues?
Free gaming has been around for decades
Even though the increasingly popular pastime historically stuck to the standard pricing model for its latest and greatest creations, gaming has always had some form of free way to play. The classic method, which both helped to grow the industry and keep players coming back for more, was demo discs. It used to be that you could grab a Sega, Dreamcast, or PlayStation demo disc from monthly gaming magazines, included in other game cases, or as promotions from irrelevant third-parties, including Pizza Hut.
These weren't just to get some eyes on the creations of new studios, either, with everything from Crash Bandicoot to Tony Hawk games featuring on demo discs. They were limited in how much of the game was playable, but they did offer free, valuable gaming. With PCs, it became tradition for Windows to host several preloaded games, including Minesweeper, Mahjong, Solitaire, Chess, and Blackjack.
Of course, procrastination station wasn't found in the form of a disc or within a computer's files; it was on the internet. A digital space created to be the free exchange of ideas; it became loaded with free browser gaming platforms. There were sprawling multiplayer worlds like Runescape, as well as more quick-play savvy titles that could be used to burn time at work or in the midst of a head-scratching project. The likes of Bloons TD, Pandemic 2, Tanks, Defend Your Castle, and renditions of Pac-Man were always there to burn time.
The mobile revolution commences the race to the bottom

Almost as soon as mobile phones could connect to an internet or service provider store, games became available. Even on the old keypad mobiles, you'd have the likes of Snake preinstalled for free, but also premium games available to buy. There was even a FIFA Street mobile game at a premium price, offering its full game to be played on the keypad. It wasn't until Apple stormed the gate in 2007 with the iPhone and the 'Touch Revolution' that mobile gaming was suddenly able to take off properly.
The App Store started with the usual model, with people mostly needing to pay to get apps on the premium device. However, it didn't take long for the platform to get incredibly competitive, with developers and publishers realizing that most users would see gaming as a no-go, even with a price tag as low as $0.99. There was certainly a success for relatively low-priced games, such as Super Monkey Ball for $9.99 and Angry Birds for $0.99, but eventually, they all had to bend into the freemium format.
In 2009, Apple enabled in-app purchases, which opened the floodgates for developers to be appealing with a free price tag but then make money for their creation. By this point, 100,000 people had already paid for games on the App Store, but by 2013, 90 percent of all apps were free. What followed was a slew of games, many of which utilized the themes of popular medium properties, that were designed around getting players interested in progressing, and then making them wait – but offering a microtransaction to alleviate the block.
Candy Crush, The Simpsons Tapped Out, Clash of Clans, and Star Wars: Galaxy of Heroes all soared in popularity by deploying the refined freemium model. For a long time, gamers would bemoan mobile titles as not being real games, due to their shallow gameplay that was only there to convince users to pay for virtual items or speed-ups. Regardless of what traditional gamers would say, the numbers didn't lie, and publishers took notice.
Now, free gaming is the most profitable

In 2023, the global games market grew once again, ticking up to nearly $160 billion in revenues. Given that the vast majority of the games are free, many were surprised that mobile games generate the bulk of gaming revenue – over $77 billion last year, in fact. As smartphones have become an essential part of everyday life, the free games offer the greatest access to the entertainment medium.
That said, the classic formats of free gaming are out there and even making a comeback in some instances. Even though Flash has been ended by Adobe, browser gaming is still at the ready to entertain in the midst of a dreary video presentation conference call. The likes of Kingdom Rush, There Is No Game, and the aforementioned Pandemic 2 stand among the best go-to choices. The art of the demo, or at least its ethos of allowing a way to try before you buy, is also making its way back.
Nintendo is also famed for offering demos for its more novel creations, which, in the realms of browser casino gaming, free slots platforms like VegasSlotsOnline.com have earned an audience by providing the usual pay-to-play title found around gaming sites without a fee. So, intrigued slots gamers can find and play the slots that look interesting to them. It's become an important part of the online casino environment, especially because developers have the tools to make each slot game play differently, with aspects like volatility altering the size and frequency of payouts; from low volatility games like Starburst, to high variance ones like Book of Dead.
Free gaming has become so widely accepted that it's increasingly becoming the norm and even expected by would-be players. This is especially true in developing nations, where smartphones are revolutionizing markets and creating all-but new gaming audiences. India has quickly become the second-largest gaming nation with over 360 million online in 2023, the vast majority of which are only doing so because mobile games are free-to-start. PUBG Mobile famously made a splash, with the baton now handed to Garena Free Fire.
Triple-A developers can't escape the allure of freemium

The freemium model, in a general sense, has been used in PC games for decades, offering an avenue of revenue for developers, particularly in games aimed at being competitive. The free price tag gives a level playing field, making skill the method of progression. In the immensely competitive DOTA 2, you can play it all for free but need to pay for aesthetics. This, and the normalization of free gaming, has encouraged developers to create deep and valuable games for free, as is the case with the surging Genshin Impact and Let It Die.
Still, it's the freemium spin popularised by mobile games that have caught the eye of triple-A developers and publishers looking to make a splash. Activision recently went big on bringing its Call of Duty franchise to the freemium model via Call of Duty: Mobile, and Call of Duty: Warzone on PC and consoles. Sports game titan EA has also piled into the freemium model, with Madden Mobile, FIFA Mobile, and NBA Live Mobile – all of which are powered by the loot box mechanics that the publisher is famed for.
There is an upside for traditional gamers, though, with platforms also recognizing the demand for free games. Epic Games is the prime example, which continues to slug it out with the monopoly that is Steam by offering a free game every week. Even PlayStation adds new 'free' games for PS Plus subscribers, with one of the biggest being Destruction AllStars, which exclusively launched for free on the PlayStation 5 in February 2023.
The essence of free gaming has evolved tremendously over the years. For the most part, truly free gaming is quite rare, with the glut of free games strong-arming players into microtransactions, thus becoming the largest segment of the global games market. Luckily, there are still a few pockets of truly free games out there.