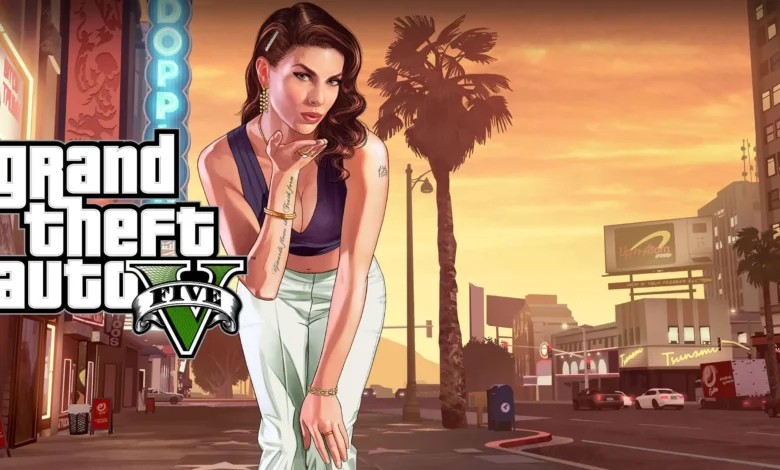 Gaming
How To Complete GTA 5's Story Mode Fast
Grand Theft Auto V, better known as GTA 5, is an action-adventure game that follows the story of three characters that players can control to accomplish certain objectives or missions.
Though its popularity is mostly due to its online aspect, which came in the form of GTA Online, one must remember that GTA 5 is still, at its core, a story-oriented video game. It's designed so that players can enjoy countless hours of gameplay with its relatively long storyline. And while some consider the finale as the ending of the story, others see it as just the beginning.
Once the story is out of the way and you're now familiar with the game's mechanics, it becomes easier to engage in other playstyles for the game such as role-playing, getting a modded GTA 5 account via https://www.easylooting.com/gta-5-modded-accounts/.
But how do you complete GTA 5's storyline?
GTA 5 Story Mode Completion Requirements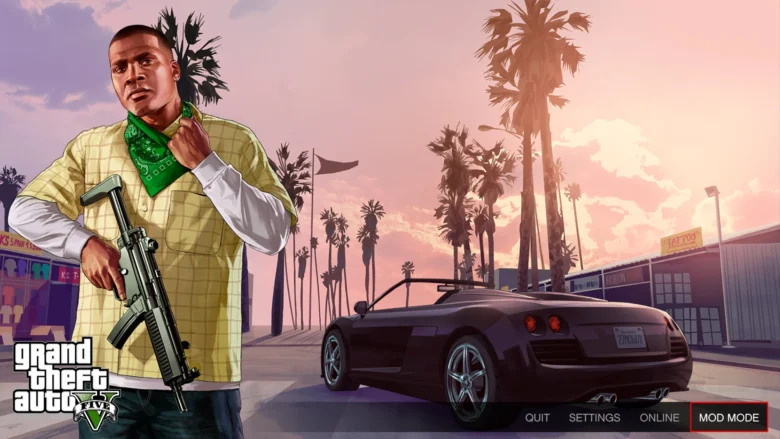 Completing GTA 5's story mode may have different implications for different people. It can refer to achieving 100% progression in the video game, or it may also mean completing all missions related to the main storyline. The 100% progression is generally the more challenging undertaking as it means completing all main storyline missions, on top of additional objectives.
Regardless, the 100% completion is what most people, especially diehard fans and YouTube channels, think of when they say they want to complete GTA 5's story mode, and that's also what we'll be using as a reference for this guide.
Here's a look at what you need to achieve the 100% story progression in GTA 5:
Complete all 69 of the main storyline missions
Complete 42 out of the 59 Hobbies & Pastimes
Complete 20 out of the 58 Strangers & Freaks missions (from Franklin)
Complete 14 out of the 57 Random Events (60 for returning players)
Complete 16 out of the 30 Miscellaneous Tasks
That's basically your main goal—to complete all these tasks in the shortest time possible. But much like most video games, you may encounter bottlenecks throughout the entire playthrough. So, while completing the story mode is completely doable, doing it quickly is a different story.
It takes an average of around 32 hours to complete the main storyline and another 47 hours to finish the additional tasks and achieve 100% completion. If you want to speed that up, this article will discuss several tips to make the process smooth sailing. Let's start with a tip that'd most definitely be a vital part of your playthrough.
Check Up On Your Progress With Rockstar's Website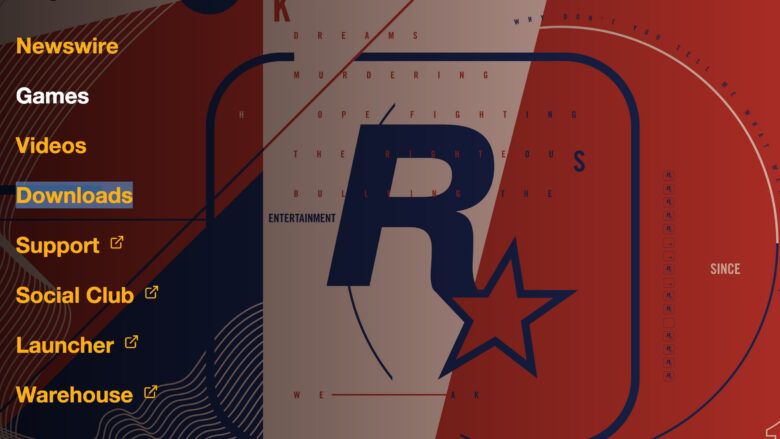 During your playthrough, you may find it difficult to monitor which objectives you've already completed and which you haven't. After all, there are over 150 objectives you must finish. Unfortunately, the video game, or at least the unmodded or vanilla version, doesn't have a checklist or dashboard of some sort to fully showcase your progression through the storyline.
That's where the Rockstar Games Social Club website comes in. The Rockstar Games Social Club site is a platform where players can check their progression and other related information. Currently, the platform consists of the following features:
On the website, you can find a progression bar that shows a certain percentage, which should indicate how much of the story you've completed. It may not be as informational as the other features, but it's a convenient method to check up on your progression. Naturally, getting 100% on the progress bar should be your main goal in the video game.
You'll also find a list of objectives within the platform. You may notice that certain items have different elements—items with locks, items that are greyed out, items with a colored bar, and the like. These elements represent the status of that particular objective.
A greyed-out item with a lock means you've yet to complete that objective while those that are colored are already complete. Meanwhile, items with a thumbnail and a colored bar are the objectives that count towards the 100% progression. Yes, certain missions and tasks don't count towards the progression, which is why this list is quite useful as it allows you to save time by preventing you from completing unnecessary missions.
The platform also consists of an interactive map, which is essentially the visual representation of the objectives you must complete within the game. It shows where each mission or task is located in the game environment. Keep in mind that it shows all missions, meaning it'll show objectives that don't count toward the progression.
Considering the number of objectives in the game, it's only natural that you lose track of some of them. That's why this website is a handy tool if you plan to breeze through the storyline. Take note that you must create an account, if you haven't yet, in order to log in to the website.
With this, you can easily keep track of your progress. But with that out of the way, how should you go about completing GTA 5? Well, for starters, you should look for a walkthrough.
Get Yourself A Complete Main Storyline Walkthrough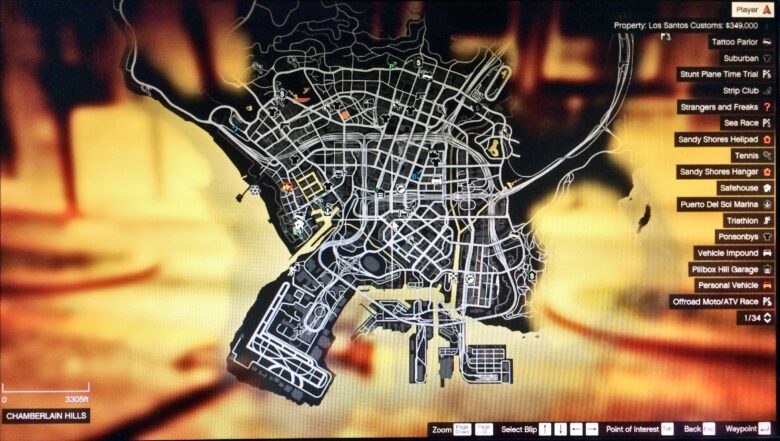 A walkthrough is essentially a guide aimed at accomplishing certain tasks in a game. A GTA 5 walkthrough, in particular, is a comprehensive guide containing all the information about the missions. It delves deeper into each mission and discusses the process step by step, unlike general guides like this article that aim to simply provide general tips to streamline your gameplay.
If you're on the lookout for a walkthrough, IGN's take might be worth looking into. They have links for each mission and explain in detail the steps you must follow to complete each task. Of course, that only covers the main storyline. Objectives outside the story like Random Events and Miscellaneous Tasks require not only information but also tips and tricks to ease the process.
Finish Strangers & Freaks Missions First Before Hobbies & Pastimes
Hobbies & Pastimes are activities that have no connection to the main storyline and don't have a narrative. Unlike other additional objectives, they don't have a narrative of their own.
Players often take on Hobbies & Pastimes simply for 100% completion or for testing their skills like driving or shooting skills. Although some activities are unlocked right of the bat, most of them will only be accessible once you've finished certain Strangers & Freaks missions.
For that reason, experts advise finishing Strangers & Freaks missions first right after the main storyline, or at least before Hobbies & Pastimes. That way, you don't lose your momentum when breezing through the activities. After all, it's best to finish Hobbies & Pastimes in one sitting as their playthrough is rather repetitive.
Keep An Eye Out For Flashing Blue/Red Dots
Random Events are, as the name implies, tasks that appear randomly throughout a playthrough. As stated earlier, there are a total of 57, 60 if you're a returning player, Random Events. Though you only need to finish a few, 14 to be exact, it usually takes a lot of time, at least for beginners.
This is because, unlike other tasks, you won't be able to find an indicator that shows where you can find these Random Events. The indicator only shows up when you've actually triggered the event.
More specifically, a flashing blue/red dot will appear, which represents the NPC you need to interact with in order to complete the task. For example, a Random Event where you must catch a thief will have a blue/red dot indicating where that thief is currently at. For that reason, if you don't want to miss out on Random Events, keep an eye out for this particular indicator.
What Do You Get After Completing GTA 5's Story Mode?
Although completing GTA 5's story mode is by no means an easy feat, it unlocks some interesting perks that most definitely will pique your interest, especially if you're a diehard fan.
These perks include the following:
A Career Criminal Gold Trophy that can decorate your Steam or Xbox Live account
You can find and wear an orange t-shirt with 100% written on its front from Franklin's closet
You'll find UFOs in three different locations, including the top of Mount Chiliad and above Sandy Shores and Fort Zancudo
You'll unlock a hidden Strangers and Freaks mission for Franklin named The Last One, which introduces your character to an NPC hunter in Mount Chiliad
You can find Peyote Plant in the Chiliad Mountain State Wilderness, which you can eat as Franklin to play as Bigfoot or Sasquatch and enter a minigame-like scenario
The last three perks are connected to one another as you may have to play for some time before the UFO sighting in Mount Chiliad takes place, at which point The Last One mission triggers.
Closing Thoughts
Whether you're a speedrunner or a casual player, completing GTA 5's story mode is something you must do at some point. It may not be the easiest undertaking, but it's most definitely worth the time and effort to accomplish. Besides, with this guide, finishing the storyline on top of the additional missions is definitely going to be a lot easier.