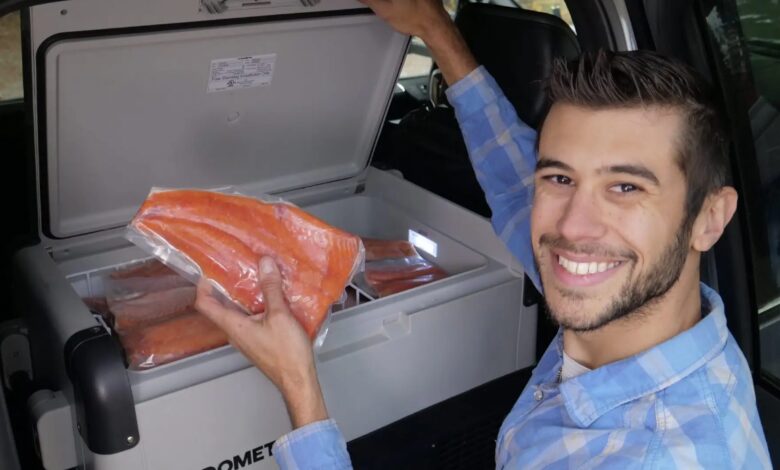 Car
Technology
Everything you Need to Know About RV Refrigerators – 2023 Guide
Rv refrigerators are by far one of the most useful appliances you can set up in your recreational vehicle. This article will enlighten you with the necessary information about RV refrigerators, notes to keep in mind before buying them, and the things you have to do to use them in the most efficient way possible.
What are RV refrigerators?
RV refrigerators are like the typical residential refrigerators. But they can be powered by LPG or propane, battery, and generator. It is a handy and functional kitchen appliance that can be installed in your RV to ensure that you will have no worries about keeping your foods and drinks safe and cold during your entire vacation.
Types of RV refrigerators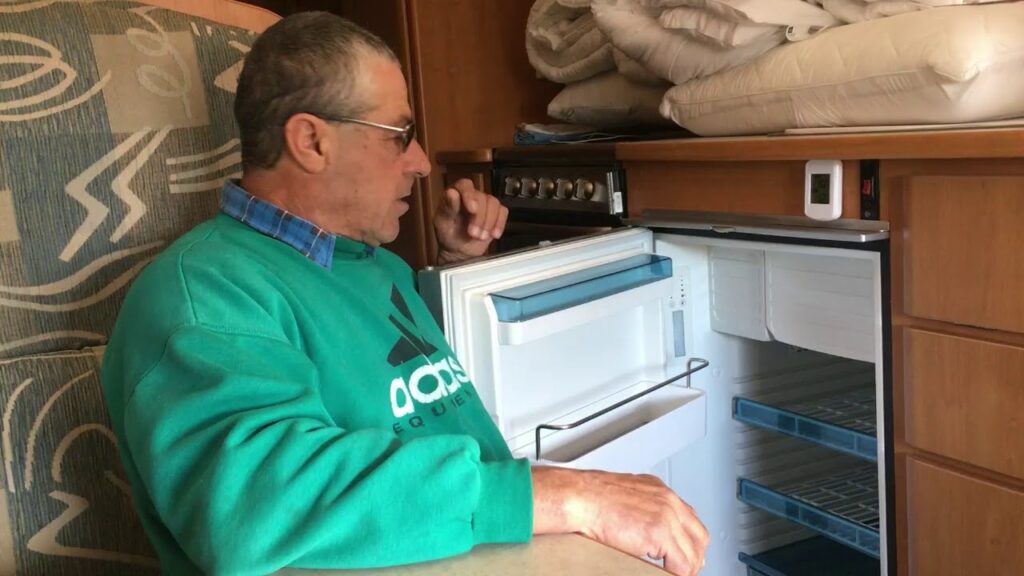 There are certain types of RV refrigerators that you can choose from, depending on what you think is the most appropriate for your RV and your needs. Among the types are Absorption refrigerator, compressor refrigerator, and residential refrigerator.
Compressor RV Refrigerator
It is also called the two-way refrigerator because it uses a 12-V battery source or a 110-V or 240-V AC source. A compressor refrigerator works well even if it is in terrain or an inclined position. Its drawback is the audible noise created by the compressor as it executes its functions.
Absorption RV Refrigerator
An absorption refrigerator is also known as the three-way refrigerator. It is commonly used in recreational vehicles or RV. It performs the cooling function even if there is no moving mechanical part. It is called such because it can be powered in three ways: LPG or propane, 110V from a generator (AC), and a DC 12V battery power. It is ideal to use for RVs because of this three-way power capability, making sure that you can use it in your camping no matter what power source you have.
Residential Refrigerator
Some RVers employ the standard residential refrigerator in their vehicles. They do so because they want a fridge with a bigger storage capacity. This option is also cheaper than the two above mentioned making it a better choice for those who have a limited budget. The major drawback of this type of fridge is that it relies only on electricity to run.
Important reasons to buy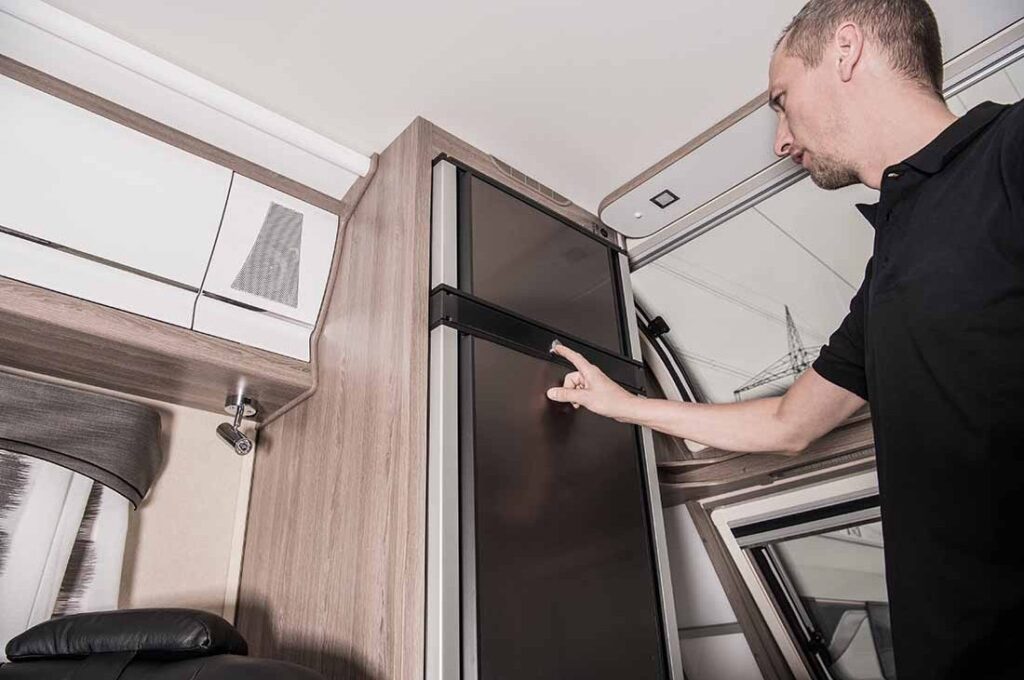 It is ideal to buy a refrigerator for your RV, especially if you go camping frequently. When you camp, you don't want to bring only instant foods because they are unhealthy. If you wish to carry soups and perishable goods or always have a cold beverage to drink, purchasing one is the best. It may be pricey, but it will benefit you in the long run, as long as you take good care of it and do your best to maintain it.
Where to purchase the best refrigerator for your RV
You can purchase your new RV refrigerator in two ways: first is through local stores, and the other is through online shops.
Local stores
Local stores must be your option in buying an RV refrigerator as it will assure you of the size, quality, and appearance of what you want to buy. You can also ask the sales representative questions about the product and compare them with your own eyes. This way, you can also test the unit and observe if there is any damage firsthand.
Online Stores
If you are too far from local stores, and you think online shopping for a refrigerator is not a wrong choice, then you might want to buy from Amazon or other trusted online stores. You only have to understand the risks and their possible consequences. The customer ratings and reviews online can be an excellent guide for choosing the best refrigerator for your RV.
Things to consider before buying an RV fridge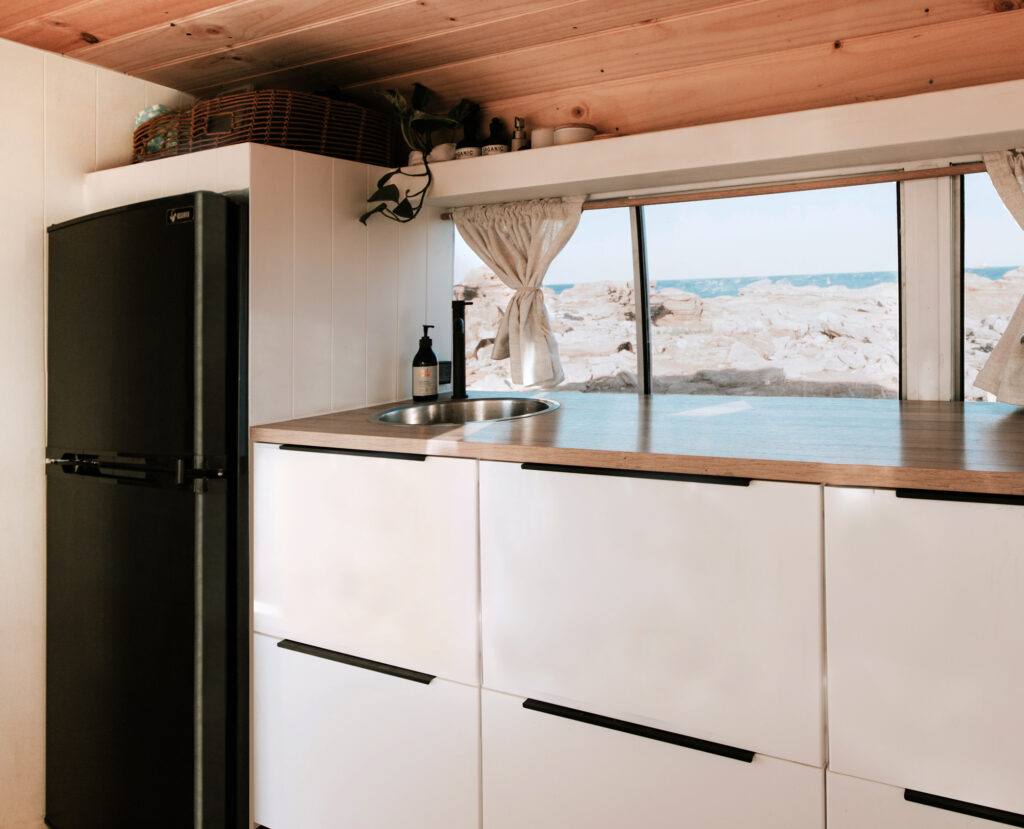 These are the essential things to take note of before purchasing an RV refrigerator:
Price – even if your chosen unit's price is high, it does not guarantee that its quality is superb.
Size – make sure that the refrigerator can fit the space you allotted
Durability – ensure that the materials used in your preferred unit are of high quality.
Warranty – the longer the warranty period, the more confident the supplier is about their products.
Efficiency – see to it that the refrigerator has high efficiency to conserve energy every time you are on a camping trip.
How to maintain your refrigerator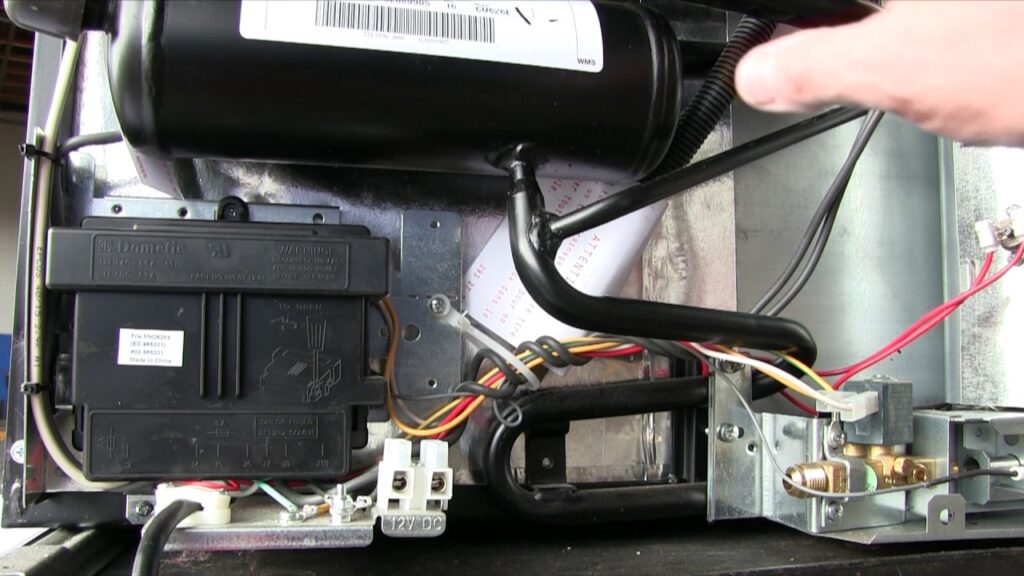 To further ensure that your fridge will be used at its maximum efficiency and be functional even after 15 years or so, you must keep it well maintained. Here are some maintenance tips you can follow:
Always keep it clean from the inside up to the outside. Do not let it get molds from spilled foods.
Keep the door shut to minimize energy consumption.
Install a muffin fan to regulate the airflow inside.
Do not put hot foods inside. Please wait until it's warm or at least at room temperature.
Clean with bleach or soapy water.
Do not let it be placed on an unlevel surface, especially if you are using an absorption refrigerator.
Do not use an ice pick or sharp objects in defrosting.
Always check the compressor and ensure that it has no collected clouds of dust and dirt.
Tips and Tricks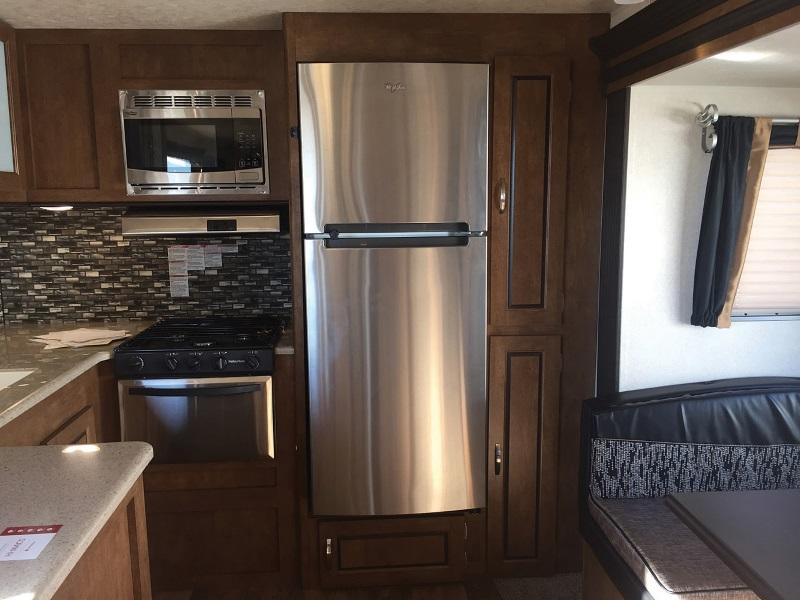 The following are some tips and tricks you may opt to follow to use your RV fridge at the optimum level.
Park in a place where the refrigerator is not exposed to direct sunlight.
Before you leave your house for a camping trip, plug in the fridge so you will have cold drinks already once you get to your destination.
You can use bleach in cleaning the interior of your fridge. But if you prefer a non-toxic cleaner, you may use vinegar instead.
If you want a faster defrosting time, you can put absorbent towels in your freezer and then use a hairdryer to melt the ice build-ups.
You can use bungee cords in securing that the door of your fridge is kept shut when you are driving.
Do not overload it to let the cool air inside flow in between the items or containers.
Conclusion
Now that you are well-informed about the fundamental knowledge with regards to RV refrigerators, we hope that you are now confident in buying the best one for your motorhome. Check out Camperguide.com to learn more ideas on how to upgrade your camper-van or RV.