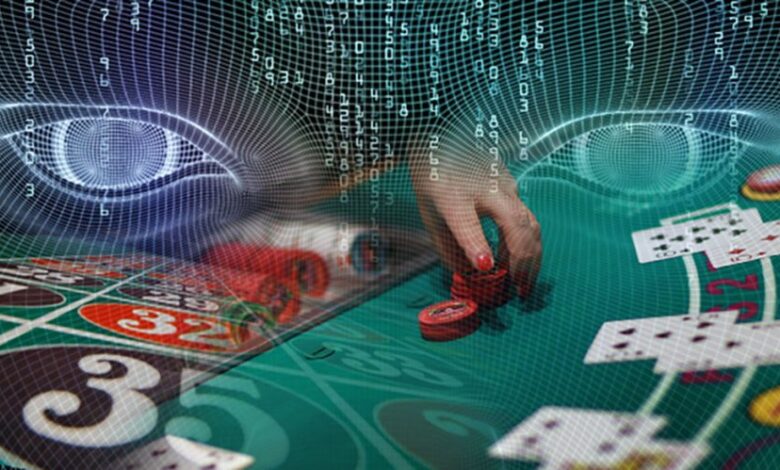 Casino
The Future of AI: How Artificial Intelligence Will Change Casinos
A new study has shown that within 120 years, artificial intelligence will help automate all human work. This applies not only to intellectuals but also to creative professions, including the casino sector.
You can read more about this on the website.
Cyber security
One of the advantages of artificial intelligence is that its use in cybersecurity can provide an effective fight against hackers. Today, cybercrime is a real problem that is gaining momentum. At the same time, it is important to note that this problem concerns almost any area, be it gambling, the economy, the crypto industry, or something else. Crime in the field of information technology causes serious damage to the reputation of any company or brand, and also incurs huge material losses. And it takes years for some companies to recover from those losses.
Credit card fraud is one of the most common cybercrimes today. And while fraud detection methods already exist, they are often ineffective in dealing with hackers. It is artificial intelligence that can change this – new anti-criminal measures based on this technology (for example, repetitive neural networks) are able to detect fraud at an early stage. This fraud detection system helps you scan thousands of transactions in the shortest possible time, as well as predict and classify them. In this way, account and bank account hacking can be prevented and terrible consequences and losses can be avoided.
Data analysis
One of the advantages of artificial intelligence is the ability to analyze and organize large amounts of data. Thanks to this, artificial intelligence is actively used in business areas, including gambling. This feature helps any company to improve their product according to user preferences. An example of this is the partnership between IBM and Fluid. A digital retail company uses Watson, an artificial intelligence created by IBM for a product recommendation system for its customers. Thus, the company not only makes the service more convenient for customers, but can also protect itself from hacks and attacks on the Internet.
Face recognition
One of the important steps towards the future of artificial intelligence was the release of the iPhone X with facial recognition. Today, in order to unlock their phone, iPhone owners can just look at the front camera – and the phone will immediately unlock. Personal authentication is not the only way to use facial recognition technology. Many serious security agencies use this feature to track criminals and identify citizens, and in the future, this feature may go beyond physical structure and emotion analysis. For example, it will be possible to determine whether a person is tense or angry. It will also be possible to track the emotions of a person and determine his mood.
The use of AI in gambling today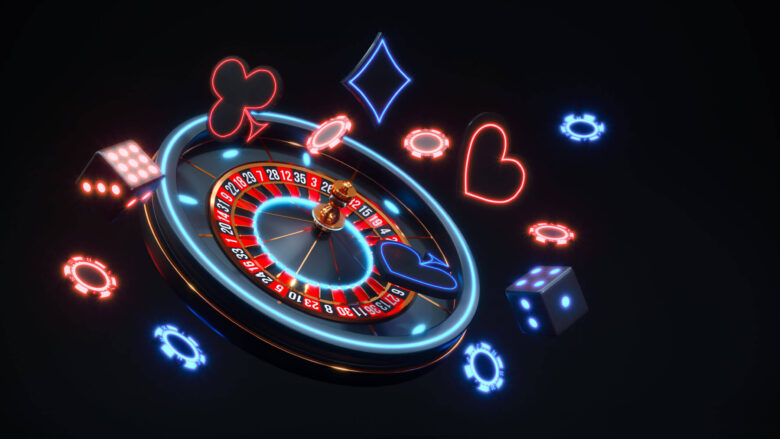 AI in poker
Poker is one of the most popular gambling games that people have been addicted to for many centuries and earn good money from it. In addition, this game is the first entertainment in the gambling industry, where artificial intelligence was applied.
Many people believe that a professional poker player must have a lot of skills: mathematical, strategic, expert, and so on. Perhaps that is why artificial intelligence, which is designed to mimic human thinking, is being tested in a game like poker. With the help of such experiments, it is also possible to determine how well the artificial intelligence will work against other players, since there is a clear system of wins or a leaderboard.
An electronic human prototype was first tested in 2008 when Polaris released a poker bot developed by a team from the University of Alberta. This one was able to compete with six players. AI won three times, lost two and drew once. In 2017, the Deepstack robot, another creation of the University of Alberta, was able to defeat professionals for the first time.
In addition, there are other successful examples of the introduction of artificial intelligence in the field of gambling – for example, in 2017, the most advanced poker computer Libratus appeared. He has seriously changed the standard human idea about the use of artificial intelligence in gambling. He was officially recognized as the best poker player on earth. Libratus was able to beat four professional poker players, playing over 120,000 full hands, for an average win of $14.72 per hand. The total winnings amounted to more than 1.76 million dollars. In addition, it is important that Libratus was able to develop his own style of play, as well as identify the weaknesses of the opponent and even learned how to bluff.
Below are some of the ways in which artificial intelligence can be used in online casinos:
Customer Service: The only thing that keeps customers' minds at ease and gives them a sense of security is fast and efficient customer service. Artificial intelligence, through the invention of chatbots or smart bots, offers users a more efficient and personalized customer service. Bots analyze user data and footprint in the application to resolve complaints faster and easier.
Prevents fraud. Unfortunately, casino scams are very common today. At the same time, it is equally developed both in the online and offline sphere. Even though land-based casinos have a set of rules and certain security protocols to detect and verify deceived customers, before the advent of artificial intelligence, this was still not enough. With the help of artificial intelligence, casinos can catch fraudsters and suspend them much more efficiently and quickly. Artificial intelligence does this with the help of analysis and data collection. It analyzes winning trends to identify scammers. However, there are also disadvantages here – for example, artificial intelligence is not able to distinguish between lucky cases, so it can often mark luck as fraud.
Prevention of fraudulent transactions. Another important ability that artificial intelligence has is the ability to detect fraudulent transactions. This is a truly innovative solution, because in the industry, fraud cases occur quite often and the casinos themselves become victims of fraud. However, thanks to the introduction of artificial intelligence into their security systems, casinos can detect and prevent various fraudulent activities. The system compares user behavior with its models of fraudulent credit card transactions and identifies inconsistencies.
Data collection: Data collection is critical to the smooth and efficient operation of an online casino. AI collects data from past and present games to predict future behavior. Analyzing such data also helps casinos identify areas where they need to improve their service delivery. In addition, casinos can also improve the user experience through AI data collection and analysis features.
Monitoring and Compliance: Online casinos have rules and regulations that they cannot monitor and enforce on their own. For example, people under the age of 18 are not allowed to register and play casino games, but there is no real way for the casino to enforce this rule without physically seeing the user. But with the help of artificial intelligence and machine learning, casinos' incredible adaptive and predictive skills can effectively detect underage users. Computer programming does this by correlating and analyzing user data and behavior, and then comparing that data to its predictive models.
Which casinos have already implemented artificial intelligence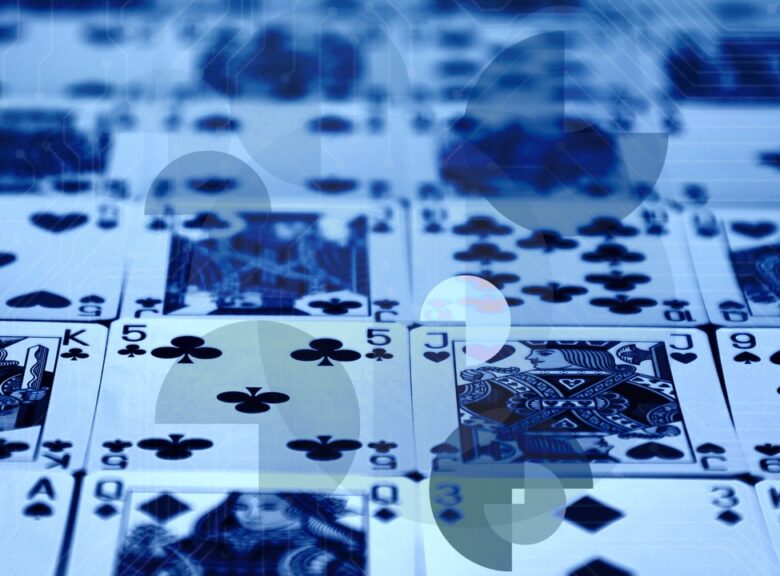 Several casinos have already begun to implement artificial intelligence in their work. So far, these are only poker machines. The first well-known example is the Bellagio casino in Las Vegas, where bot poker can be played against anyone who is willing to compete with it. Poker bots remain 100% illegal in online gambling. Given that Libratus technology is worth more than $9 million, its widespread integration has yet to begin.
Artificial intelligence: is it worth it?
Every year, studies are conducted that testify to the incredibly rapid development of AI, as well as the possible threat that is associated with the loss of jobs for millions of people. Now experts representing the Future of Humanity Institute at Oxford University have decided to conduct a comprehensive study.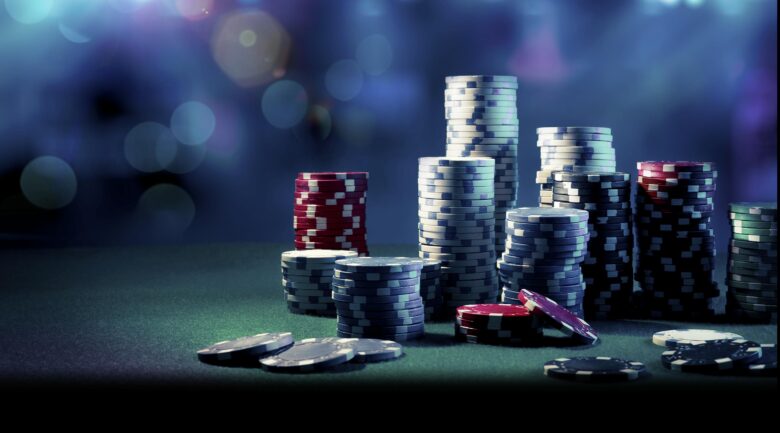 Research data and expert forecasts
A survey was conducted of 352 world experts whose activities are devoted to the study of artificial intelligence. Asian scientists were more optimistic about the development of AI than their North American counterparts. According to the former, artificial intelligence will surpass humans in solving most problems within 30 years. North Americans have declared more than a 70-year gap. It speaks of cultural differences. But in general, scientists from different parts of the Earth highly appreciated the pace of AI development. In their opinion, with a probability of 50%, artificial intelligence will replace a person in all areas of activity in 120 years.
For example, the work of translators will not be needed by 2024: AI will be able to cope with such tasks much better. By 2026, he will also be able to write simple essays. Truck drivers will not be needed by 2027, and by 2031 the same fate awaits retailers. In the middle of the 21st century, robots will confidently perform surgical operations. It is noteworthy that AI will be able to master even creative professions. According to the results of the study, almost all literature by the end of the 40s will also be written using special programs.